Italian authentic Panettone is growing abroad, but not only during Christmas time. The exports of this seasonal Italian cake, including Pandoro, is worth about 500 million euro.
The countries that most love these Italian desserts are mostly in Europe: France, which accounts for a total of 125 million euro (20% of total exports), followed by Germany with its roughly 110 million euro (18%) and the UK with 60 million euro (almost 10%).
Moreover, they post excellent performances in Belgium (+24%), Poland (+15%) and Switzerland (+13.5%), while the USA, despite its tariffs and protectionism, is still the top non-European importer: last year, approximately 32 million euro worth of Italian Xmas cakes, for a growth of more than 30%.
KEY FEATURES OF AUTHENTIC ITALIAN PANETTONE
Perhaps not everyone knows that the Panettone denomination is regulated by a Ministerial Decree (2005): natural rising of sourdough, which is made with fresh eggs and butter. Variations are possible, but they are regulated by the decree and must be specified on the labels.
How the real Panettone is made
The key features are the following:
Natural rising of sourdough (brewer's yeast may be added, but in quantities under 1%);
It must contain butter (only butter), no less than 16%, and fresh chicken eggs (yolk content must not be under 4% of total weight of dough). Other required ingredients: wheat flour, sugar and salt. Other ingredients that may be added: milk and dairy products, honey, malt, cocoa butter, sugar, semi-natural and all-natural flavors, emulsifiers and preservatives (sorbic acid and potassium sorbate);
Classic panettone has raisins and candied citrus fruits. Such ingredients, if added, must not be less than 20% of the dough's weight;
The product may be made in special, enriched and gluten-free versions, for example without raisins or candied fruit, and with toppings and fillings. All these variations must be indicated on the label, next to "panettone" to allow the consumers to understand the differences from the classic version.  
Below, you can find a list of the real Italian Panettone and Pandoro
NUTRI FREE – Gluten and Lactose Free Panettone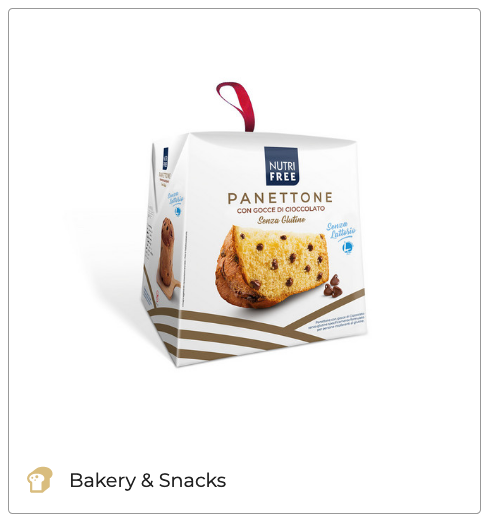 ---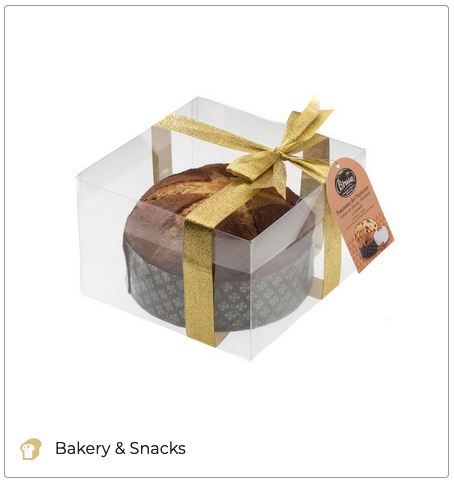 ---
BOTTEGA BALOCCO – Panettone Balocco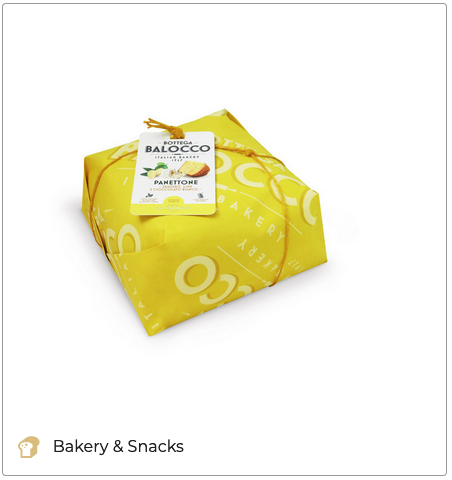 ---
IDB BORSARI – Wholemeal Panettone with Blackberries low baked country style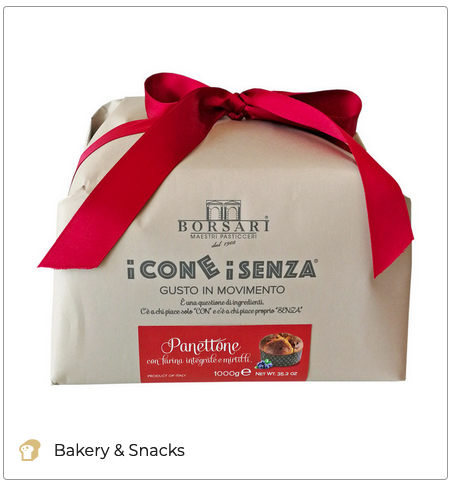 ---
IDB BORSARI – Panettone Cake filled with Pistachios Cream Muzzi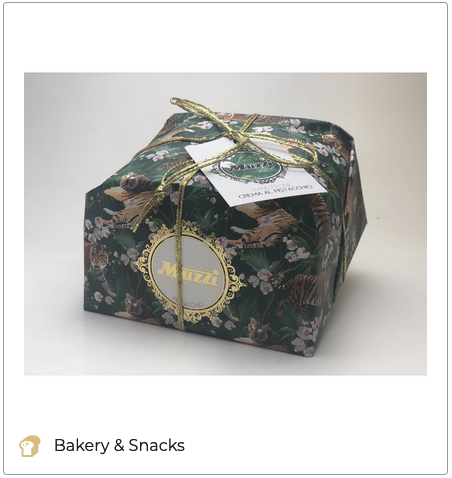 ---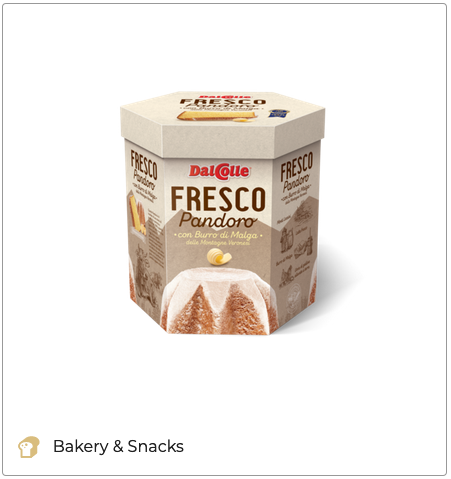 ---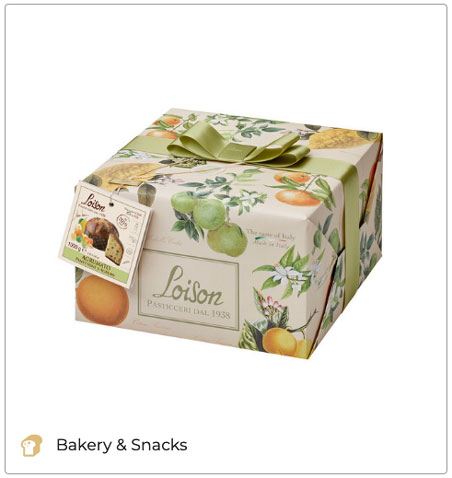 © All rights reserved