Italianfood.net, in partnership with Universal Marketing and the Specialty Food Association, presents the third U.S. edition of the international awards dedicated to the most innovative Italian food and beverage products.
The awarding ceremony will take place on Sunday, June 23rd during the Summer Fancy Food Show, Level 1 – Big Idea Stage (Javits Center, NYC), in the presence of top personalities from the Italian food industry, U.S. buyers, chefs and ambassadors of Italian cuisine, and members of the media.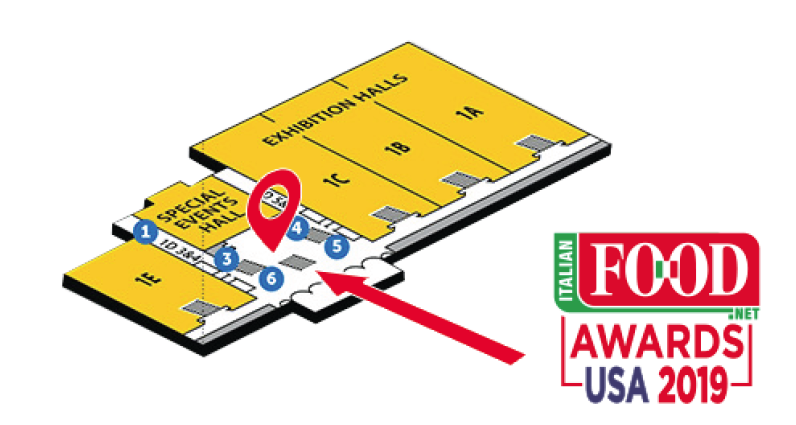 Among the guests already confirmed:
Lidia Bastianich, acclaimed chef and ristorateur
Francesco Panella, Antica Pesa
Gianfranco Sorrentino, Il Gattopardo
Dino Borri, Eataly USA
Richard Armanino, Italfoods
Emilio Mignucci, Di Bruno Bros
Maria Reyes, KeHE Distributors
Salvatore Asaro, Botticelli Foods
The winners were selected from 11 product categories and three top awards will go to three special categories: Packaging, Innovation, and Sustainability.
The organizers received 223 nominations from 126 Italian companies (+39% year over year), remarking the great effort of Italian food & beverage industry in R&D.
You will find all the candidates in the latest U.S. special issue of the magazine and on www.italianfood.net, the new platform (directory + news) designed for international buyers looking for authentic Italian products.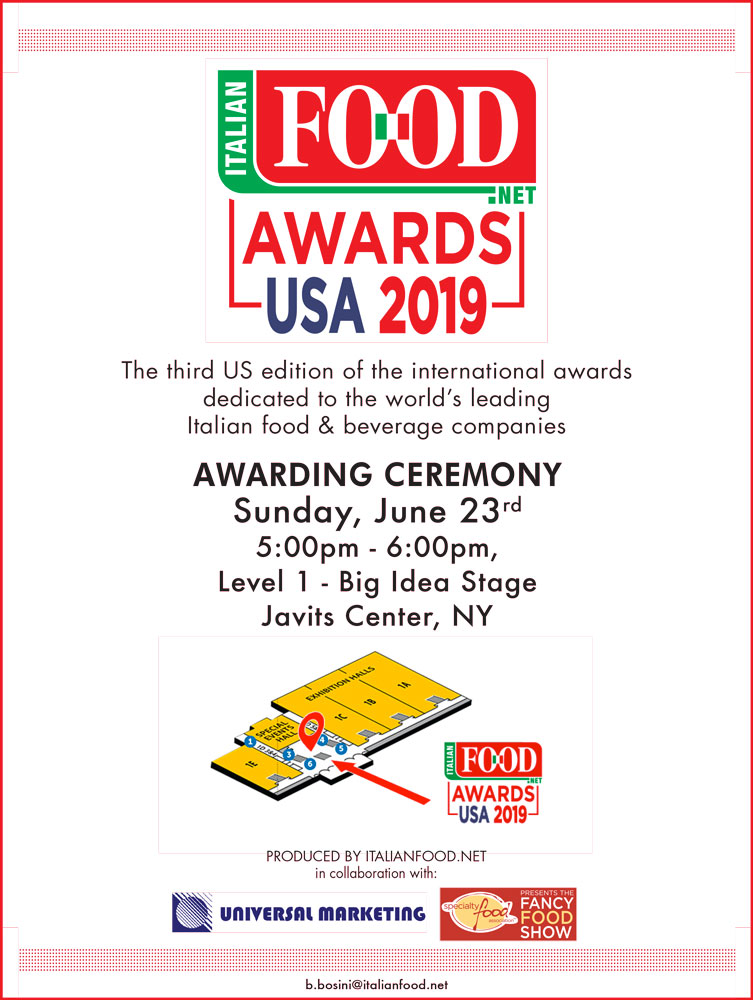 © All rights reserved