What do we expect from pasta producers in terms of ingredients innovation? This year will be dedicated to 'pasta with' and 'pasta free from'. Wholewheat pasta is no longer a taboo but on the contrary consumption is increasing. The growth of whole wheat pasta means – in addition to a more healthy conscious choice to include more fibers into the diet – a real evolution of taste, where the taste became satisfying, to be enhanced with tasty and flavorful recipes on which chefs have found a new challenge.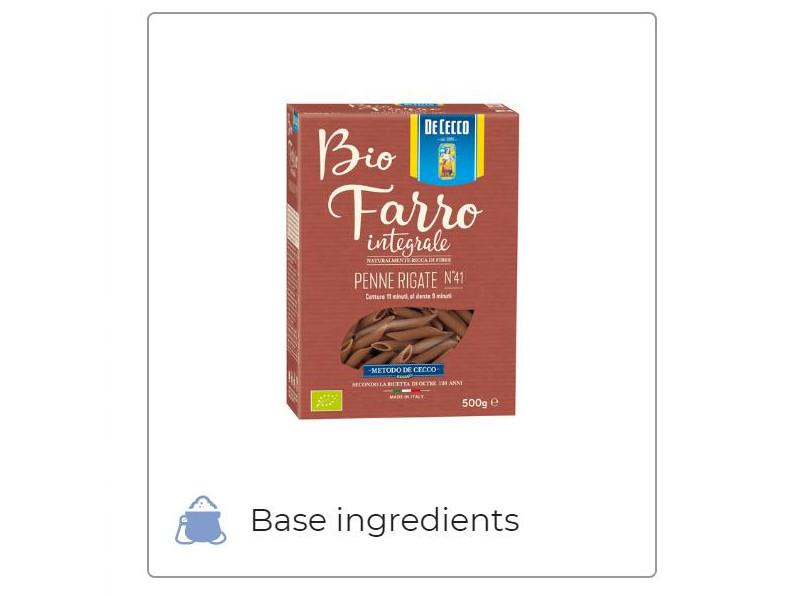 Organic wholemeal spelt – De Cecco
Increasingly sophisticated grinding systems provide a raw material that makes the wheat flavor more dominant, enhancing the pronounced and toasted notes of whole grains. The multi-cereal pasta or the one with special semolina, on the other hand, plays on the contrasts of flavors of alternative mixtures (rye, Kamut or spelt, for example).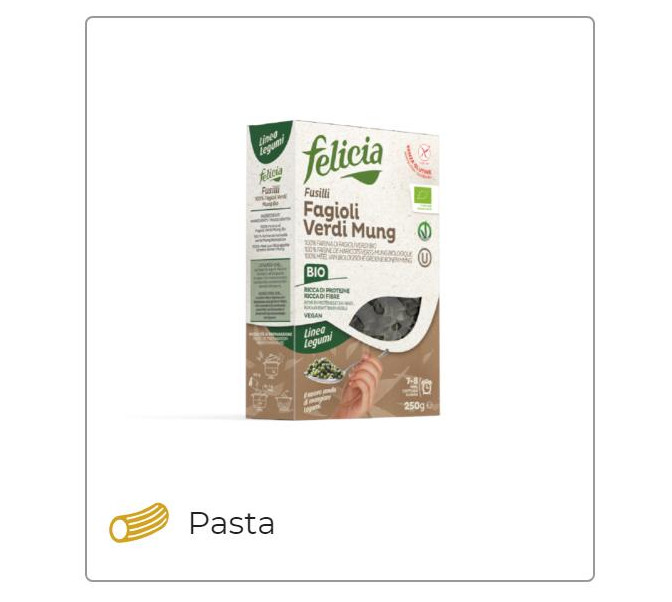 Organic Green Mung Bean Flour Felicia – Andriani
MILLENNIALS LOVE SPECIAL PASTA
Millennials and Generation Z show a desire for curiosity and experimentation for 'special' pastas made with legume flour (33%), in which, from a simple addition, legumes become the absolute protagonists of the dough, giving life to a product that has the shape, the packaging and producer of pasta, but with a different nutritional composition and taste. Followed by corn and rice pasta (24%) and pasta with protein flour (22%).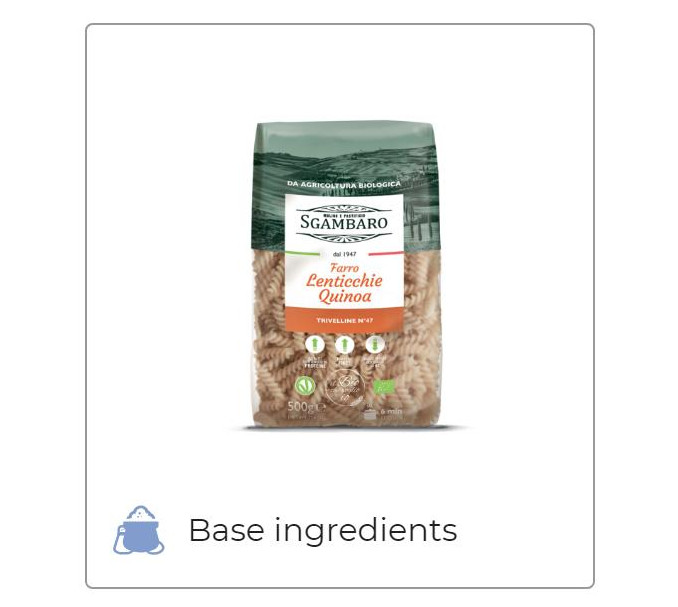 Organic Emmer, Lentils and Quinoa – Sgambaro
PASTIFICIO DE MATTEIS, THE VALUE OF CAMPANIA SUPPLY CHAIN
A good example of innovation is De Matteis Agroalimentare company, which comes in first place in terms of production volumes among Campania's manufacturers. "We focus on the range depth and on a great product / process know-how – Gabriella De Matteis, Communications Manager explained -. We have over 130 different varieties, a large number of packaging possibilities and we cover all market segments: from mainstream to high catering. We are among the few to have a mill integrated in our pasta factory, to guarantee total control of the production process and the quality of products."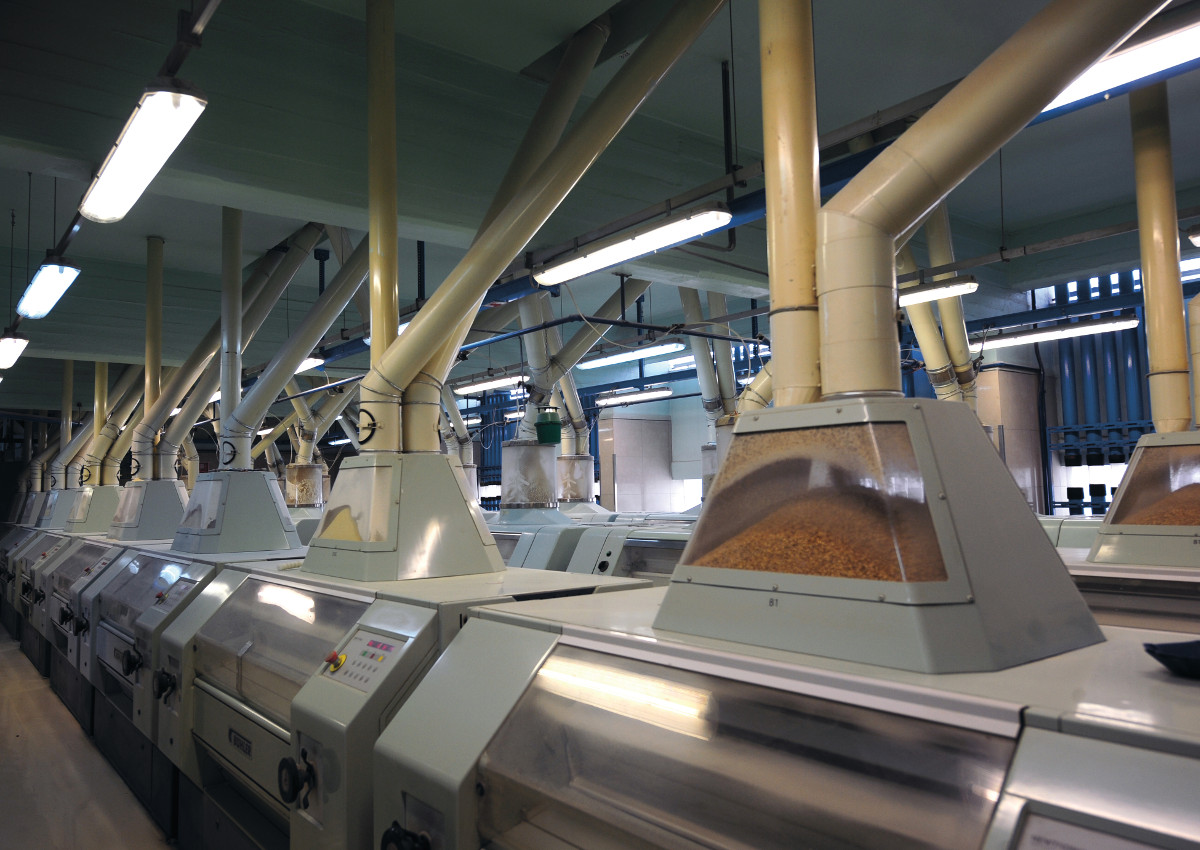 De Matteis range includes: semolina, organic, wholemeal, egg-based, rich in fiber, with vegetable purees, tricolor, vitamins, legumes and gluten free. The private label business accounts for 50% on total turnover, with a strong export share as the company is present in 45 countries. "Being a world-class supplier – explained De Matteis – allow us to deal with different needs and requests and to increase our know-how. For example, we have developed for one of our customers a line of functional products that combine the advantages of the presence of dietary fiber – typical of whole-grain pasta – with the use of ingredients, such as oats, that are able to balance the aspects of taste and color making them more similar to traditional products."
© All rights reserved