A shorter supply chain, direct communication with farmers and planning of crops based on seasonality: these are the pillars of Rewe corporate strategy, the German giant worth 57.8 billion euro a year, with more than 15,000 points of sale in Europe. These solid foundations – the cornerstones of Rewe's empire – were the main items on the agenda of the Macfrut 2018 meeting, in which the owner of the famous Billa, Merkur and Penny Market brands presented the results of the rigid quality control started in 2016: two years into the programme, the number of complaints about some products is very close to zero.
THE PRODUCT MUST ALWAYS BE PERFECT
Utterly exceptional results: "As we speak, our colleagues are checking every single basket of strawberries, they are making sure they arrive in Germany in perfect condition", says Annabella Donnarumma, CEO of Eurogroup Italy since 2017, the Italian company (owned by the German giant), which deals with the purchasing and selling of fruits and vegetables. Rewe's philosophy is quite simple: the product must always be perfect and the customer 100% satisfied. "We have lowered the complaint percentage by several points. Lettuce, a difficult product to work with, has gone from 4.2% to 0.3%", adds Donnarumma. "We are more present in the fields: we organize together with the producers the periods of sowing and also providing constant technical assistance to improve the product". The German retailer, operating in Italy with Penny Market, has made it thanks to the introduction of two different brands, "Sì, naturalmente" and "Da qui io vengo", both focusing on organic products, local products and sustainability.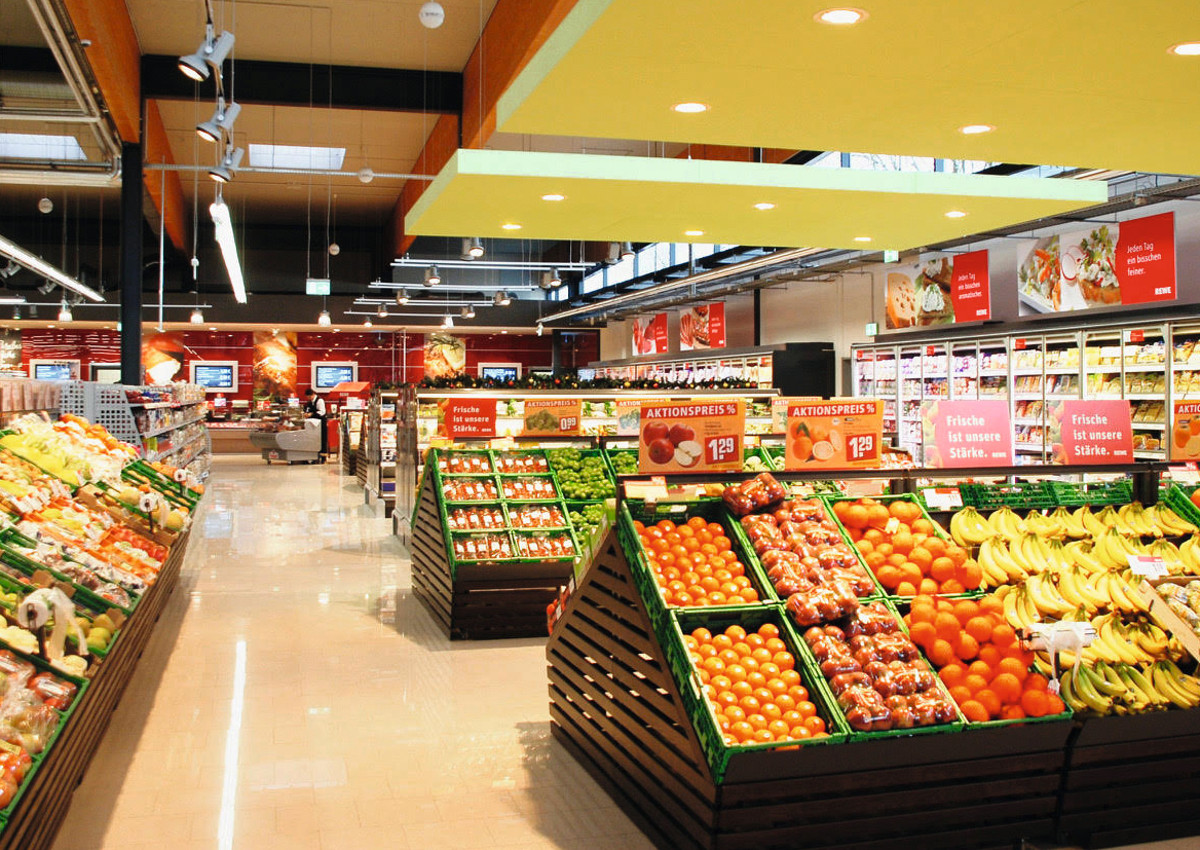 CUSTOMER SATISFACTION: THE STRATEGY OF REWE
"Until ten years ago, nobody would think about something like this" says the Austrian director of Rewe's fresh department -. Now they are crucial if we want to add value to products". In 1994, "Ja, Naturlich" or "Si, naturalmente" was set up. The Austrian market needed more freshness and sustainability. "In a mass market, where prices must be agreed upon, one must be able to differentiate the products", adds Stephan Weist, from the Category Management and Marketing of Rewe Group. "We have done it by leveraging on organic products, at the time we took a risk but in the end we realized that this trend would be the future of the fruit and vegetable segment". Among the examples mentioned at the meeting held at Macfrut is the marketing campaigns aimed at enhancing organic products, chiefly, the recent experiment made in Austria and Germany in which the chain marketed products with some physical defects, to emphasize their freshness and naturalness.
© Riproduzione Riservata