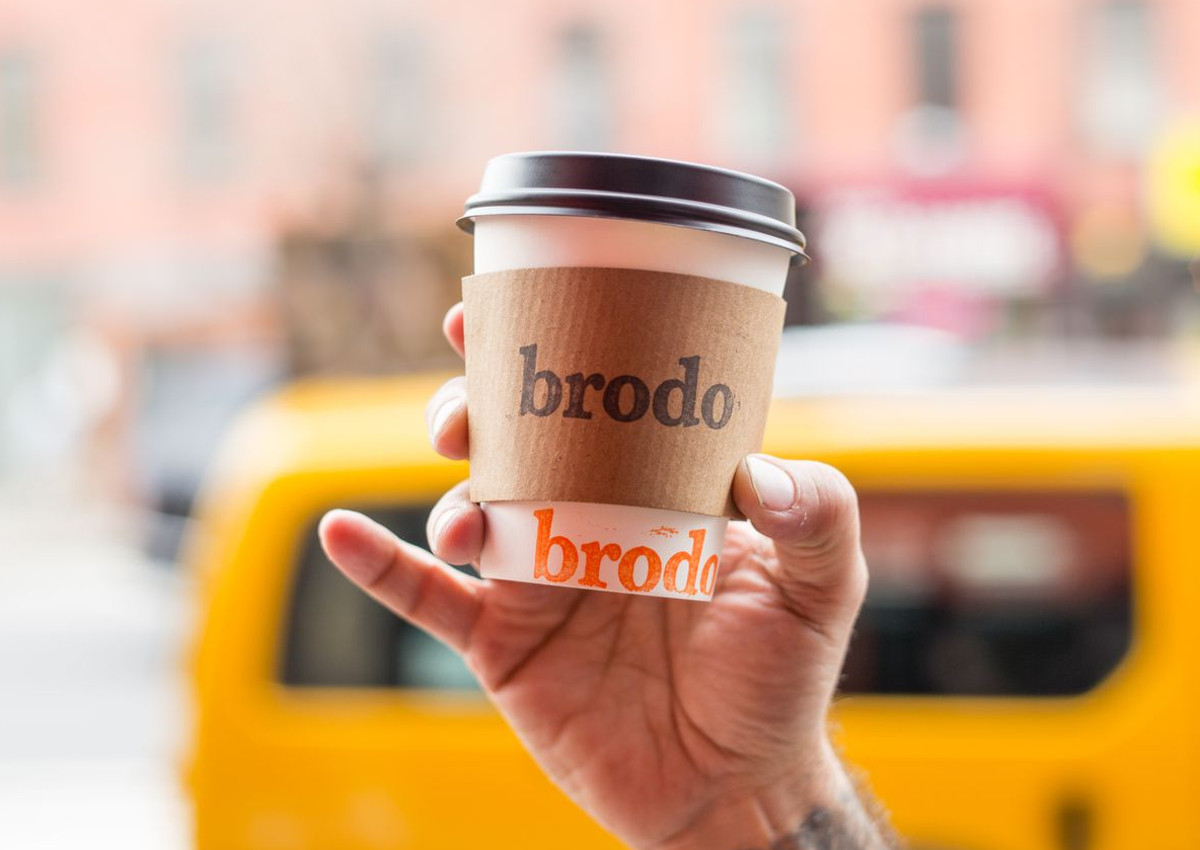 In New York City there is always room for new trends, especially for restaurants. The latest one – already widespread among the majority of the population – concerns a kind of food accustomed to occupy the third, if not even second place on the culinary podium: bone broth. Thanks to chef Marco Canora, during the winter months New Yorkers (and soon people living in other American states as well) will be able to warm their hands and bodies with hot bone broth (in Italian: 'brodo'). The idea is simple but winning and consists in selling the broth as a takeaway drink, serving it in the same paper cups traditionally used for takeaway coffee. The street showcase from which anyone can order this drink is attached to 'Hearth', the famous New York City restaurant run by Marco Canora in the East Village district.
The recipes
Customers can currently choose on the menu among three different flavours – organic chicken, ginger meat, and Hearth broth (with turkey, chicken, and beef meat) – available in three sizes – small, medium or large cup – for a price ranging from $4 to $9. There is also the possibility to customize this takeaway drink with the addition of toppings such as Calabrian spicy oil, at a cost of 75 cents. The launch of this new business fits perfectly into the various trends that see Americans more attentive to their lifestyle, and especially to food.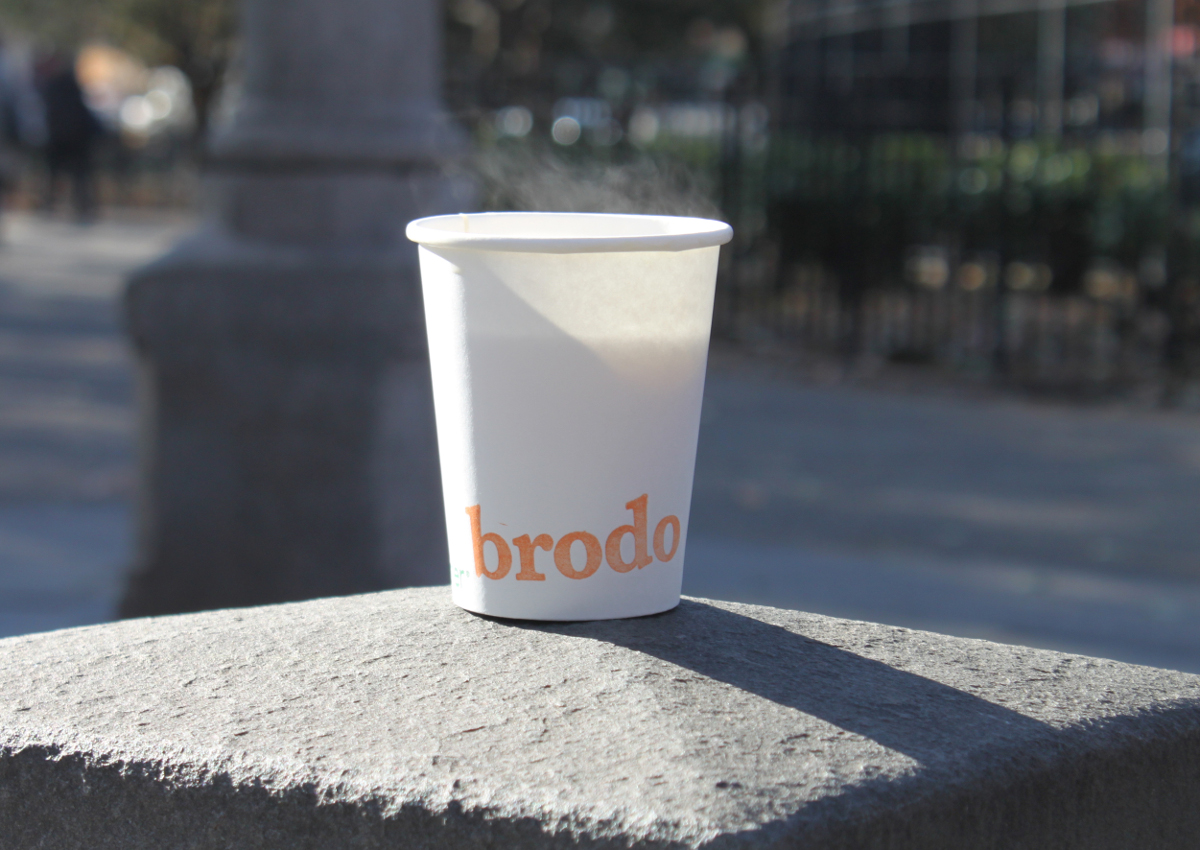 Paleo Diet
A nutritional approach that has recently been established, especially in the United States, is based on the consumption of foods as close as possible to their natural state. It is defined as 'paleo diet'. This food philosophy aims to returning to eating like our ancestors, and prohibits the consumption of coffee, tea, and dairy products. Many nutritionists and beauty gurus have begun to identify bone broth as the new elixir of beauty, thanks to the benefits that collagen and jelly bring to hair, nails, and skin. Many startups have already been created around the activity of home delivering broth. Bone Deep & Harmony, for example, offers a weekly delivery of broth to various areas of New York City at a monthly cost of $162, while Oliver Weston Company sells one-litre packs for $7. Chef Marco Canora has managed to ride the wave following the passion for a food that looks healthy, tasty, and energetic at the same time. Broth, in fact, contains various nutrients such as magnesium, potassium, calcium and amino acids, which play a key role in strengthening joints, bones, ligaments, and tendons. It is also an excellent remedy against inflammation, bacterial or viral infections, and digestive disorders.
Outside New York City
Considering that New Yorkers drink on average seven times more coffee than other Americans, at an average annual cost of $1,092, anyone can get an idea of the enormous market potential that broth can have in a city like New York, as a substitute for coffee. That is why chef Marco Canora is planning to increase the number of broth selling outlets to ensure a more widespread presence. Other restaurants are making their appearance on this promising market, also in the rest of the United States. Two butchers in New York, Hudson&Charles and Fleischer's, are gearing up to serve broth inside, whereas Belcampo, the historic Northern California meat company, has already begun offering it in its restaurants.
© All rights reserved