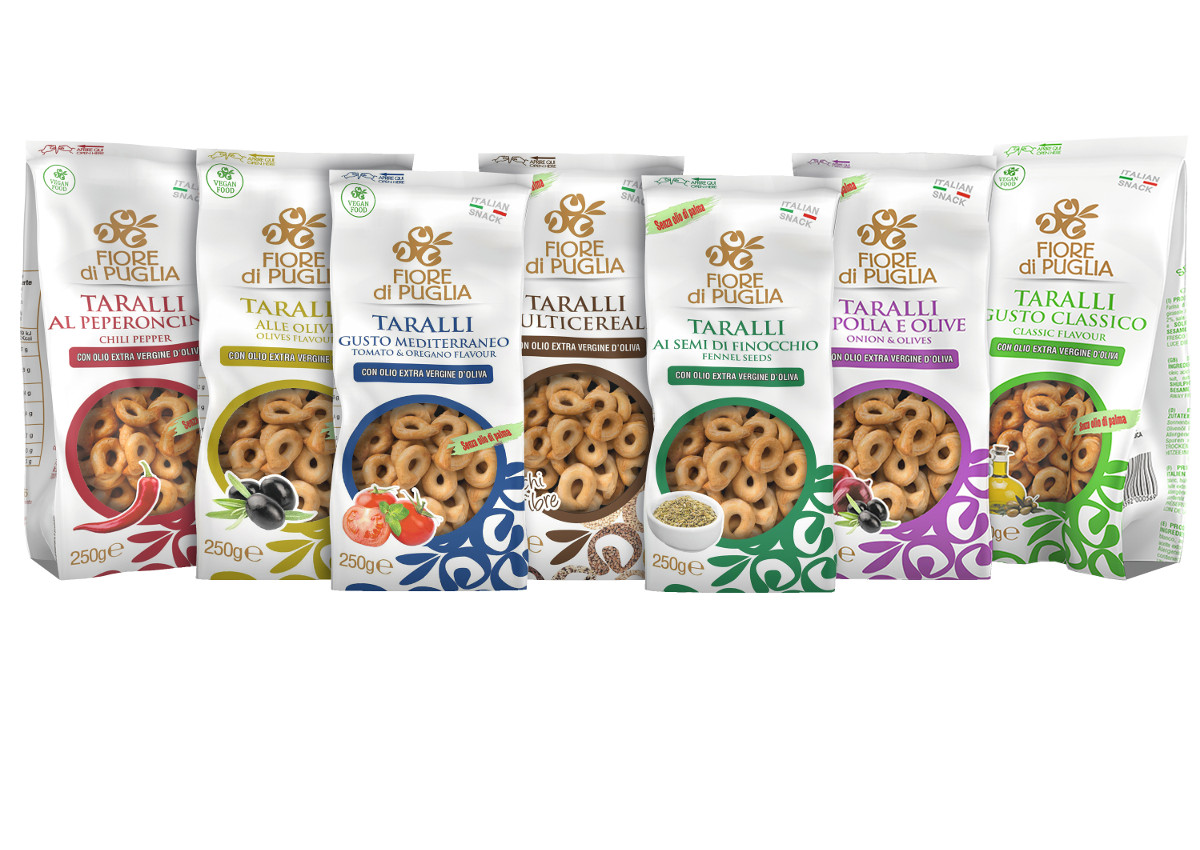 With an eye on the future and a respect for tradition; this is the philosophy that guides Fiore di Puglia, the Corato company based in Bari (Apulia) that has been producing high quality baked goods with local raw materials for over 25 years. The company today is led by sole director Giuseppe Fiore and his four children. They produce specialties that include taralli and all of its numerous seasoned varieties, friselle, biscuits and dried pasta. For the second year in a row, declares the company, we have registered an increase in our turnover, now equaling 8 million euro, 25% of which has been obtained internationally from the markets in the United States, China, Japan and eastern European countries. In time, the company, already a leader in the taralli segment, has increased its production capabilities which now include 3 production sites for a total of 12,000 square meters and 60 employees. Their daily production capability is 100 tonnes of taralli, 10 tonnes of friselle, 15 tonnes of dried baked goods, and 25 tonnes of dried pasta.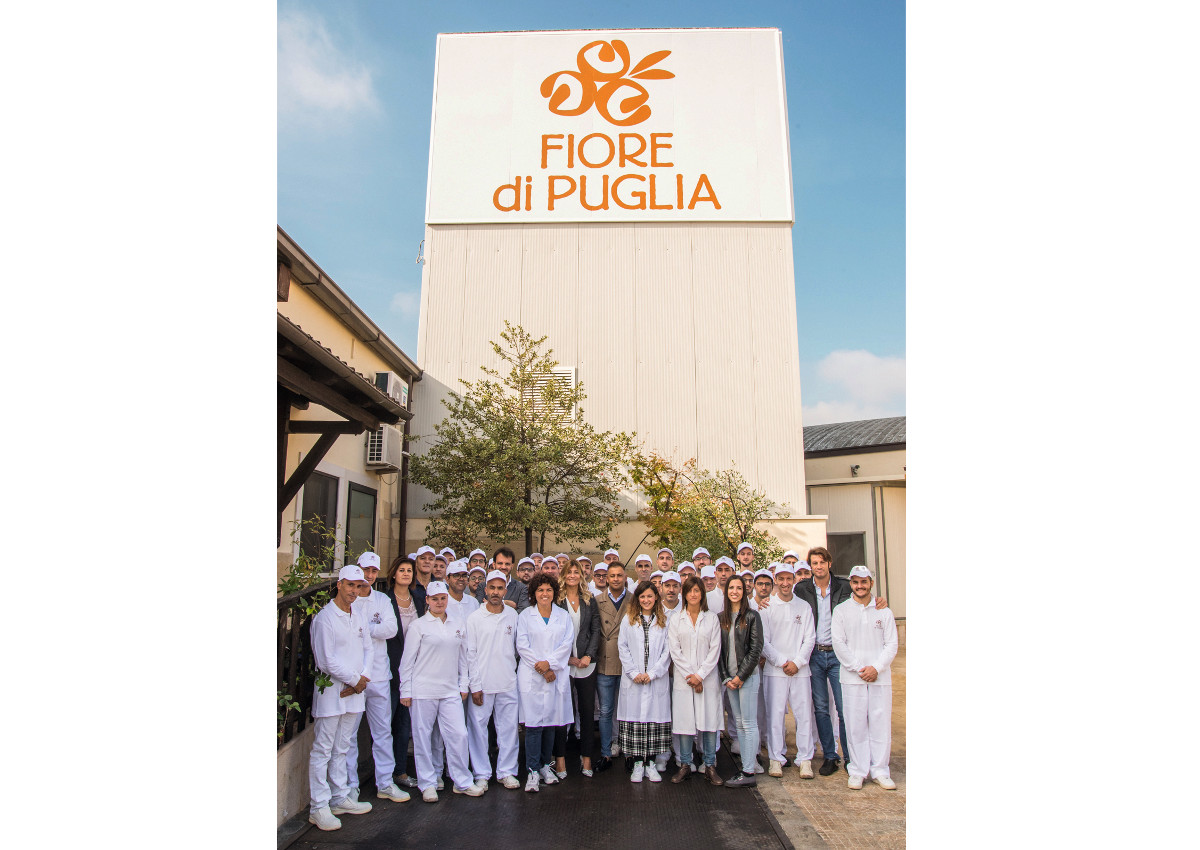 Latest product: Puglia quality Tarallo
One cannot speak of Fiore di Puglia without considering its ties to its territory. The careful selection of raw materials is paired alongside the antique tradition of its recipes, with the utmost respect for its historical roots and local gastronomical culture. For example, taralli are one of the most authentic representations of the region, not only because they represent the ultimate local product but also because their shape and aromas enclose the smells and flavours of Apulia. This philosophy gave birth to Old Style Taralli that are made with only Cultivar La Coratina variety extra virgin olive oil, Altamura flour, starter, and Castle del Monte PGI white wine. All of these ingredients are locally produced from organic agriculture. Furthermore, the company has created an entire line of products called "Come una volta – i Coratini" which are made by hand using traditional wheats and flours that are unrefined and rich in fibre.
The assortment
Fiore di Puglia offers a vast assortment of products, sizes and flavours. These include the Organic line that is made up of grissini (bread sticks), taralli and minigrissini, the Gluten Free line that has multi-flavoured taralli, the Premium line that has handmade products from starters and wrapped in traditional bread paper and finally, the Traditional line dedicated to a variety of taralli with an assortment of flavours and sizes.
© All rights reserved