Italian pasta leader Barilla is looking into producing pasta with vegetables and innovative printed formats to better serve health-conscious customers of tomorrow. The family-owned company, which celebrates its 140th anniversary, continues to invest in innovation, nutrition and sustainability to make food that is "Good for you, good for the planet". 3D is a fascinating discovery because it means the future, Vice President Paolo Barilla said. In the world of food, speaking of 3D means creating new shapes, opening the door to a new gastronomy, new recipes, and imagination, the manager said in an interview at the Pasta World Championship. The final results of 3D printing are still to be seen. People will decide, Barilla said. We are looking into possible interesting ideas for us.
An international group
Founded in 1877 as a small bread and pasta shop in the center of Parma, the "capital" of Italy's food valley, Barilla is today a world's pasta leader. Over the span of four generations, Barilla has grown into an international group that exports to more than 100 countries with 28 production plants, half of which abroad. The group, which employs more than 8,000 people, booked revenues of 3.413 billion euros in 2016. Barilla mostly exports to Europe (30.2% of revenues), followed by the Americas (19.7%), and Asia, Africa and Australia (4.6%), according to 2015 company data. We are studying a type of pasta that contains vegetable parts that are good and in line with the Mediterranean diet, Barilla said. Another project is to bring fresh pasta to Germany. From 2010, Barilla said it has improved the nutritional profile of 360 products, removing in 2016 palm oil from all its bakery products.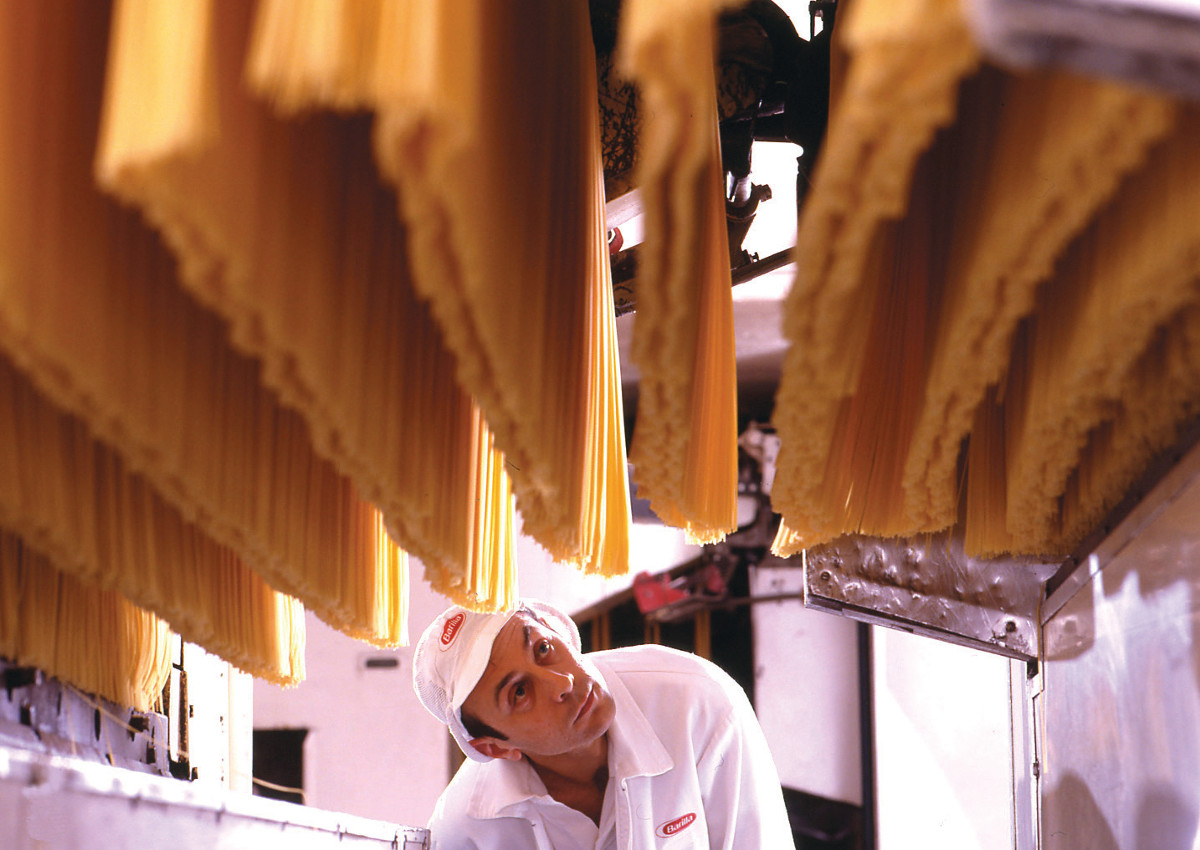 The Pedrignano plant
Barilla owns the largest pasta plant in the world in Pedrignano, near Parma. The first production area of the factory was built in 1969. The plant, which originally had 11 lines of semolina pasta, was enlarged to produce egg lasagna, noodles and tortellini. Today, the plant is part of a complex of 1.2 million square meters, with a covered area of 150,000 square meters. With a budgeted production capacity of 329,000 tons of finished goods for 2017, the plant is the largest in the world. The production is split between base semolina (287 ktons), egg (38 ktons) and tortellini (4 ktons). Most production (90%) coming from Pedrignano goes to foreign markets. The plant produces 103 different shapes of pasta and 320 SKUs from 26 packaging lines. The plant directly employs 540 people and operates 7 days a week.
© All rights reserved