The partnership between Roger Federer and Italian pasta company Barilla keeps going. On the occasion of the start of US Open, the Swiss top player received some personalized products – made using a 3D printer – reproducing the RF Logo and the 'Feed your dreams' title. RF personalized pasta: tastes great. Thanks Barilla, Federer wrote on his official Facebook page. The Barilla pasta give me the energies I need on the tennis court and make me enjoy moments with my family. Pasta is still, and has been for many years, in my daily diet. The partnership with Barilla is a very natural one for me, I am really happy to be part of this team and family, added a satisfied Roger, who could earn up to 40 million dollars in total from this partnership.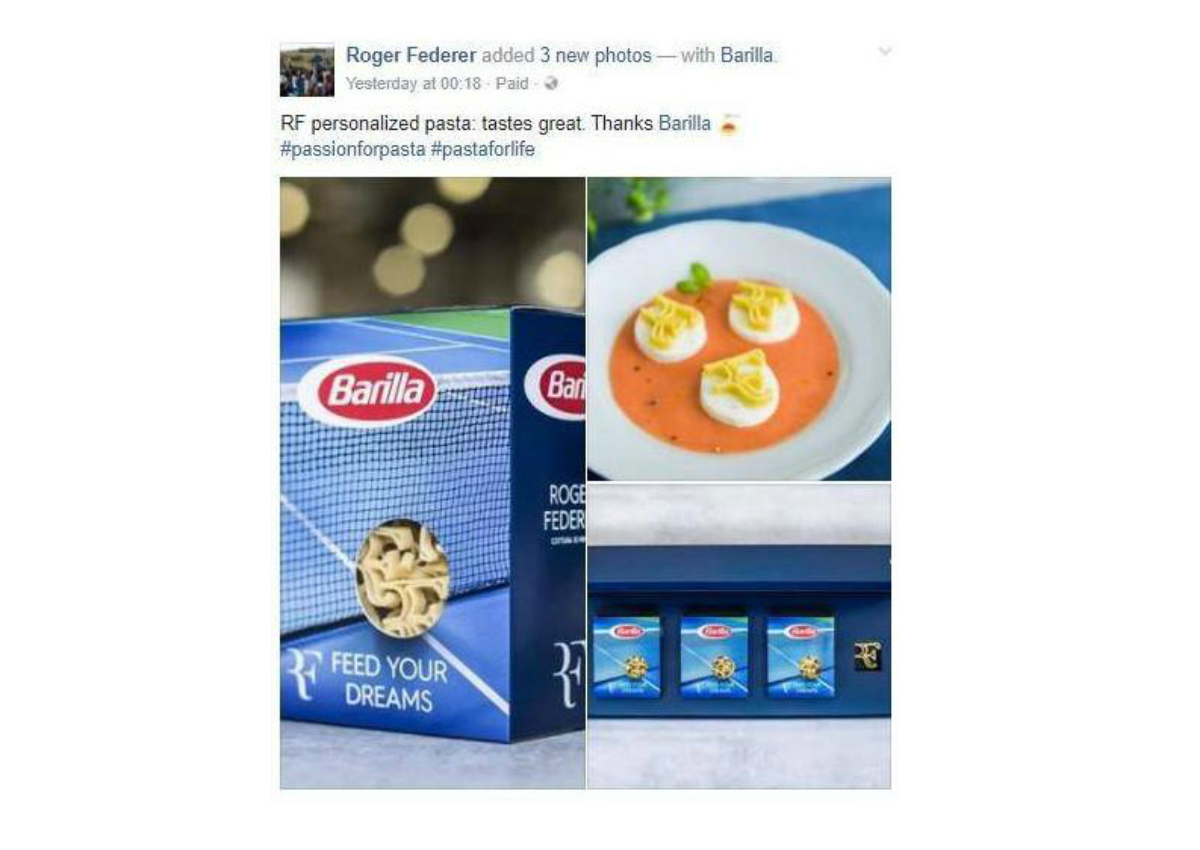 A special brand ambassador
Even by his own exceptionally high standards, Roger Federer at the ripe old age of 36 has had a year people could only admire at. At the start of the year, as Federer was returning from a six-month hiatus from a career threatening knee injury, people had already written him off, claiming his days of winning tournaments, forget Grand Slams were well and truly behind him. They were wrong. Not only has Federer won two Grand Slams at the Australian Open and Wimbledon this year, he has dominated the circuit despite being older than anyone else due to his immaculate scheduling and his stringent fitness regime. He will now be gunning for a historic 20th Grand Slam at the US Open 2017. His list of achievements this year has also meant that Federer, who is already one of the most marketable athletes in the globe, has seen his stock rise to an all-time high. The Swiss champion is already a brand ambassador of some of the biggest brands in the world in the form of Nike, Lindt and Rolex. He has recently added the largest pasta company in the world, the 140-year old Barilla Group who are estimated at a staggering $3.7 billion. Vice-chairman Luca Barilla said on signing up Federer, for years it has been my dream that Roger could join Barilla in the fascinating mission of helping people eat better, in favor of their health and the sustainability of the Planet.
© Riproduzione Riservata