Nothing can beat the pleasure of eating fruit, vegetables, and meats when they are fresh. But such products get wasted after a few days. Keeping products fresh has always been a primary concern of food producers and consumers. Frozen food offers a practical alternative to busy households but preserving the original quality of the ingredients remains a challenge. This is why innovative companies such as Topan have invested in new technologies and high quality to protect the freshness and nutritional properties of fresh ingredients. The Veneto-based company last June won the Italian Food Awards at the Summer Fancy Food Show in New York for the "creativity and innovation" category with its Organic Frozen Cauliflower Pizza Kit, which is also organic and gluten-free.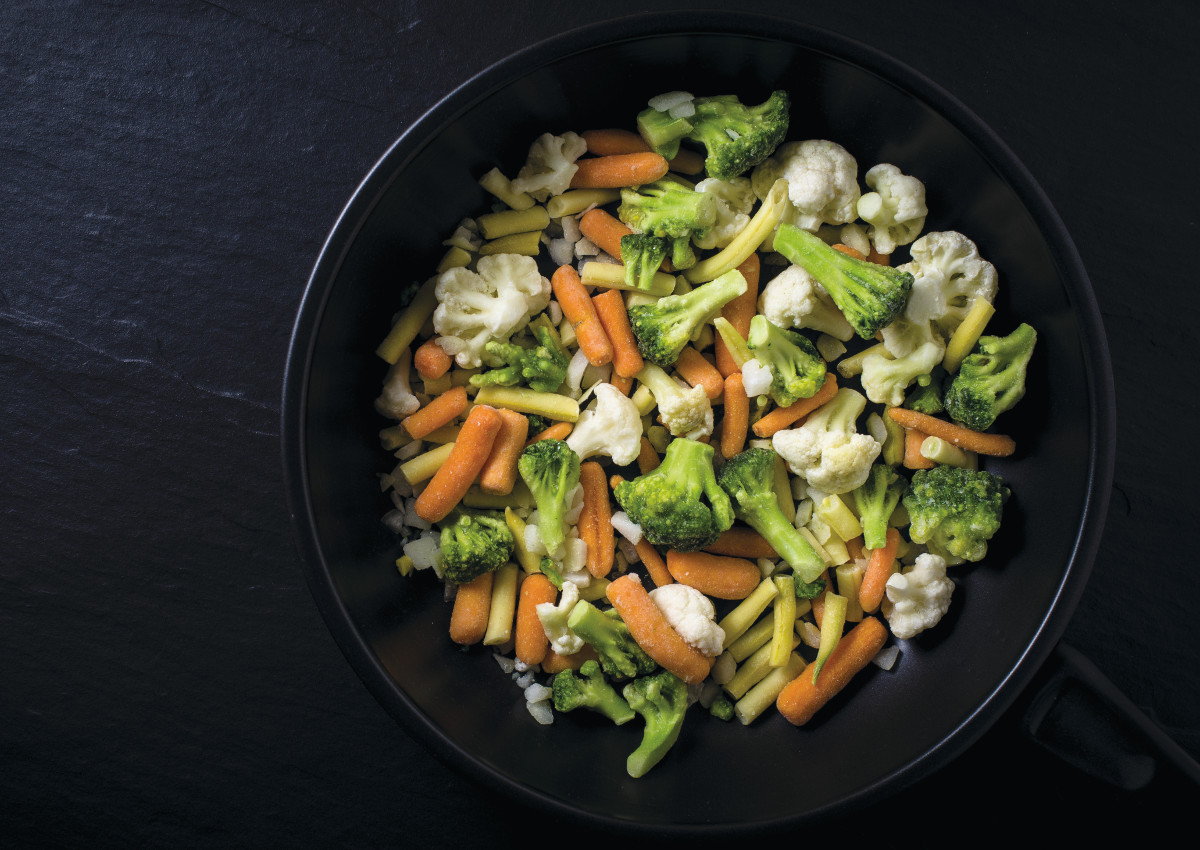 Nitrogen immersion freezing
Topan, which specializes in ready-to-eat meals such as risotto and salads and generates 90% of its revenues abroad, uses cryogenic immersion freezing to keep the nutritional values and authenticity of fresh food. The product, prepared with selected ingredients according to the traditional recipes of the Mediterranean cuisine, is plunged into a bath of liquid nitrogen at minus 197 degrees Celsius that allows preserving 95% of the organoleptic and nutritional qualities throughout the product's shelf life. Cold is the best way to preserve a product, the company's general manager Alberto Topan told Italianfood.net. It's like taking a photo of the product and put it in your album which is our fridge, he said.
User-friendly and clean
The frozen food category is evolving to meet the latest consumer trends. As consumers look for ready meals for their hectic lifestyle, frozen food companies are proposing a larger variety of meals, packages, and sizes that suit every time of the day. Italian companies are also favored in benefitting from the "traditional food" trend. From 'ancient' ingredients to regional specialties, authentic Italian cuisine has a lot to offer to global consumers looking for tradition, listed as one of main food 2017 trends by research firm Mintel. Frozen also meets growing demand for vegetarian, vegan and organic food. Plant-based products are the other big trend this year, according to Mintel. A 25% increase in vegetarian claims and a 257% rise in vegan claims has been reported in global food and drink launches between 2010-2011 and 2015-2016, Mintel said. Another addition to vegetable and fruit products is represented by resealable pouches of frozen organic, non-GMO, non-dairy and gluten-free vegetables and fruit for smoothies, as seen at the Summer Fancy Food Show last June.
© All rights reserved