A successful cruise must offer enchanting destinations, attractions, and entertainment, but also good food. Costa Crociere is aiming particularly at the latter, offering a menu in the main restaurants that is entirely based on regional Italian cuisine, which is recognized worldwide as healthy, tasty, and genuine. Italian products that are available on ships are a huge success, both among Italians and the foreign guests of 200 different nationalities, who are given this golden opportunity of discovering the gastronomic excellences of our country during the cruise. Last December, the company announced a real novelty, namely the production of authentic Italian mozzarella directly on board the cruiser. The pioneering vessel was Costa Diadema, immediately followed by Costa Favolosa. It is now also performed on board Costa Luminosa, Costa Pacifica, Costa Mediterranea, and soon on two other liners. Mozzarella is produced on board the Costa cruiser thanks to an innovative Comat machine powered by steam and electricity.
The making-of
The starting ingredient is whey of the highest certified quality made of cow and buffalo milk originating from the Piana del Sele (Salerno) area. The machine-processed stretched curd is then "cut" to create mozzarella as required by tradition, or moulded on board by the hands of skilled cheese craftsmen into buffalo mozzarella, Fiordilatte (mozzarella made of cow's milk), Stracciata, Zizzona, Sfoglia, and Scamorza. This new addition, on top of offering the guests fresh and tasty food, avoids changes in flavor and aroma owing to long-term storage at low temperatures, and also allows the elimination of waste by producing the exact amount of mozzarella needed. The Mozzarella and other Italian cheese products made on board are the protagonists of the special 'Goccialatte' menu available in the 'Pummid'oro' board pizzerias, while Fiordilatte and buffalo Mozzarella are used for the Pummid'oro pizzas that are exclusively prepared with culture yeast and selected ingredients, thanks to the support of the University of Gastronomic Sciences of Pollenzo. These cheese delicacies will also enrich the courses of the regional menus served in on-board restaurants in the coming months.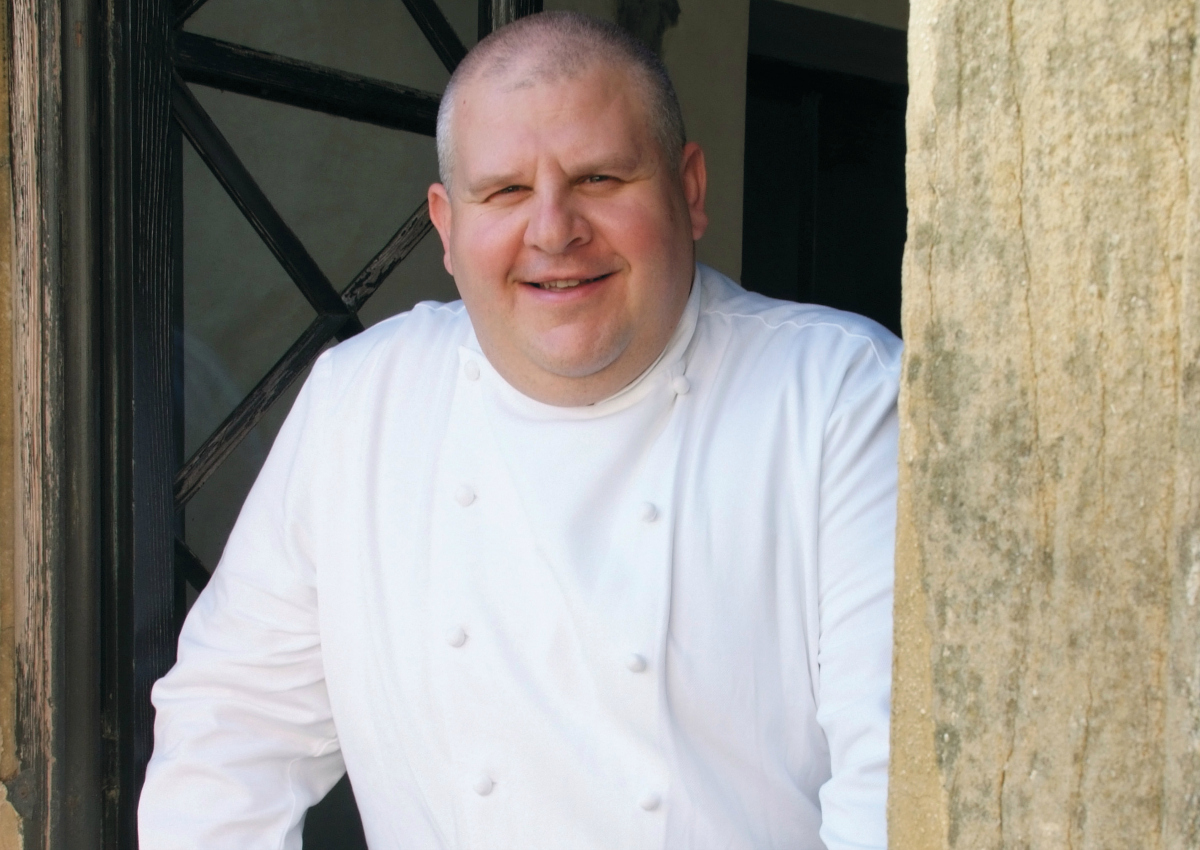 Interview with chef Fabio Cucchelli
How was the idea of producing Mozzarella on board a ship generated?
Mozzarella is one of the most beloved Italian food and Costa Crociera is committed to offering the best of Italy on its own ships on a daily basis. We therefore decided to produce it directly on board, thus avoiding conservation at low temperatures, and to dedicate it to the Goccialatte menu in our Pummid'oro pizzerias. By the same token, we are in control of producing the exact amount of Mozzarella needed daily, thereby completely eliminating waste. In addition to buffalo Mozzarella and Fiordilatte, our craftsmen, who have completed a specific training course held on board by experienced cheese makers of the Latteria del Curatino, mould the machine-processed curd so as to produce Burrata, Stracciata, Zizzona, Sfoglia, and Scamorza. The results are amazing, as we have the opportunity to offer our guests the authentic taste of fresh Mozzarella.
What are the most popular Italian products and brands on board that you use the most on your ships?
We work side by side excellent partners, who enable us to provide outstanding Italian quality on our ships, starting with Illy coffee, a trademark that is a warrantor. However, the partnership with Illy is only one of many Costa Crociere has set up with great brands of Italian excellence. Just think of Campari and Ferrari champagne, or even Barilla. It is thanks to the collaboration with the latter that we can offer on board all our cruises a fixed feature, called Pasta in Festa, dedicated to the most famous Italian dish in the world. For our meat lovers, we have the unrivalled 100% Italian burgers prepared with Piedmontese beef up our sleeve, enriched with Italian PDO cheeses and presented in combination with high quality ingredients. And lastly, desserts cannot be missing. The excellence of pastry art and the finest artisan chocolate have embarked on the Costa fleet thanks to the collaboration with the maître chocolatier, Guido Gobino, and the maître pâtissier chocolatier, Luigi Biasetto. Moreover, Agrimontana offers exquisite artisan ice creams made daily of completely natural ingredients. Another specialty we are very proud of is the pizza prepared with culture yeast and selected flours, as well as with our Mozzarella to be found in our Pummid'oro pizzerias, which came into being thanks to the collaboration between Costa Crociere and the University of Gastronomic Sciences of Pollenzo.
Which position is reserved for the Italian cuisine in your menu?
The menu of our main restaurants is entirely based on regional Italian cuisine, and our guests have the opportunity to choose between 520 dishes representing 18 Italian regions, a true symbol of the identity and pride of our country's cuisine. Likewise, we also value Italian quality producers, since most of the ingredients used in our regional menus are purchased from local suppliers. For suite guests, the Club Restaurant offers additional special menus designed by Corporate Chef, Fabio Cucchelli, and presented with special care in terms of serving and plating. An exclusive new menu bearing the great chef Bruno Barbieri's signature adds to these proposals who has committed himself to take all Italian and international guests on a culinary journey of emotions and with whom we have a partnership.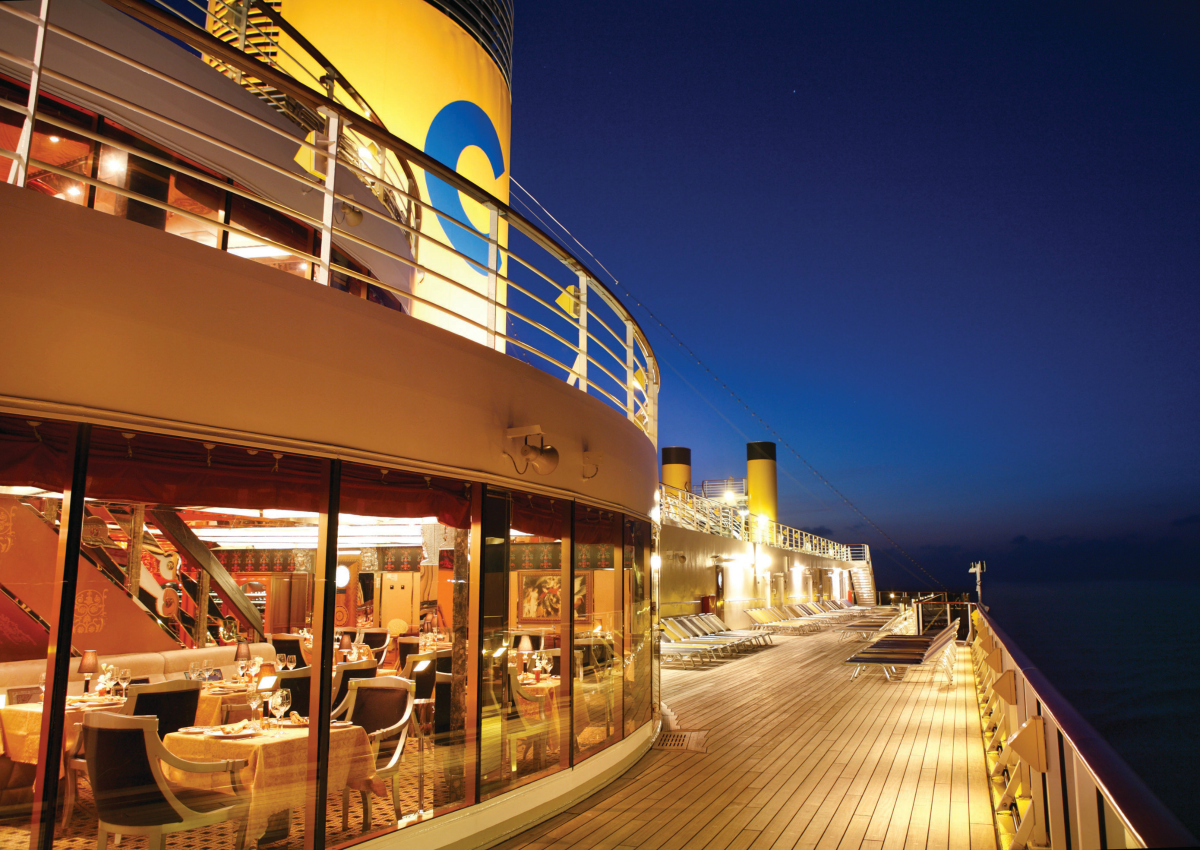 © All rights reserved