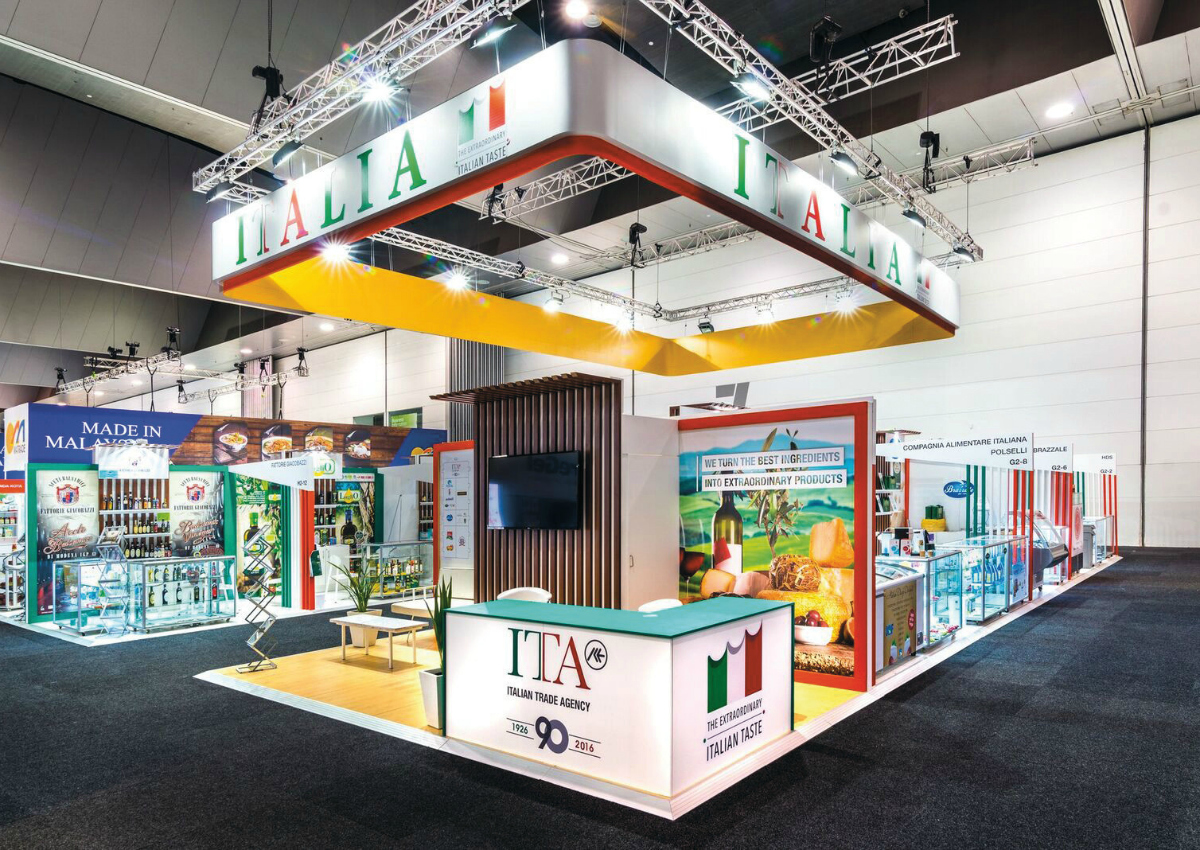 Ranking 13th in the world and 5th in Asia with a per capita GDP of 56,311 US dollars, Australia's economy is one of the strongest in the world. It is a young, dynamic, and increasingly multicultural market with wealthy, educated consumers who are particularly curious about new products. Market demand is geared towards quality products, with particular attention to health, genuineness, and freshness on the one hand, and to organic products with innovative and recyclable packaging on the other hand. For these reasons, Italian food products are experiencing impressive growth in the Australian market, which imported them for 486 million euro in 2016, marking an increase of +2.7% over the previous year.
The most dynamic categories
According to the Italian Trade Agency, which also deals with the promotion of Italian food in Australia, there are some particularly significant product categories, spearheaded by processed or canned tomatoes: their revenue equalled 149.7 million Australian dollars, with an average annual growth of 2.4%. We need to highlight one of the trends of this sector in particular, namely a revived interest in home-made cooking, for premium products, as well as the appreciation of quality Italian products. By the same token, cocoa and its various forms of preparation (with a turnover of 3.2 billion Australian dollars, a growth of +4% over 2015) are enjoying a spectacular period. Premium varieties and dark chocolate are becoming more and more popular, and taste innovations keep consumers interested. In addition, the sale of small packages delivered a positive performance in 2016 with a 6% growth driven by a trend towards portion control. According to ITA, coffee is a high-traffic category: fresh coffee (ground, grain, or capsules) totalled 441.6 million Australian dollars against 856.2 million Australian dollars for soluble coffee. The demand for quality, sophisticated and high-end products also affects the cheese sector. This is reflected by the fact that retail sales rose by 2% in current terms in 2016, equalling 58 million dollars. Cheddar remained the undisputed leader (55%), while private label products accounted for 29% of the cheese market last year. Furthermore, as ITA points out, pasta counts as a staple diet for many Australians who generally prefer low-carbide and gluten free products in addition to ready-made dishes. The market has experienced a boom through the introduction of new types of pasta and more investment in marketing, as well as new sauces to complete the offer. Lastly, demand for mostly Europe-imported olive oil is on the rise. This is mainly driven by the increased attention to proper nutrition as well as the popularity of television programs that have contributed to an increasing interest in home-made cooking.
Promotions in the limelight
The Italian Trade Agency in Australia contributes to the promotion of the Italian food presence in Australia by organizing trade missions of food business operators to fairs and exhibitions every year in Italy such as Cibus, Tuttofood, Cibus Connect, Vinitaly, Agrisol. It also organizes the Sydney Italian Festival every year, a celebration and promotion of the excellence of traditional Italian food. Our most loved Italian foods and Drinks are celebrated and promoted through a series of inspirational events, explains Sandro Mariani, trade analyst – Food and Beverage Industry for ITA Australia. The goals of the festival for the food products sector are educating the Australian consumers about Italian products and how to identify products representing the 'Extraordinary Italian Taste'. Further to the above, the Italian Trade Agency is on the frontline to face and block the phenomenon of Italian sounding. Many companies and brands made in Australia, resembling logos and names of Italian products made in Italy, are sold in the Australian market and mystify the original and unique real Italian products Made in Italy. The aim of the Italian Trade Agency is not to compare the quality of the Italian Sounding products that are so different from the real Italian ones, but to promote the work, passion, tradition, experience, and product quality of businesses carrying on the work and production of excellent food for years and decades. Like in other countries, Australian consumers are prepared to pay more for quality and for a truly traditional Italian product.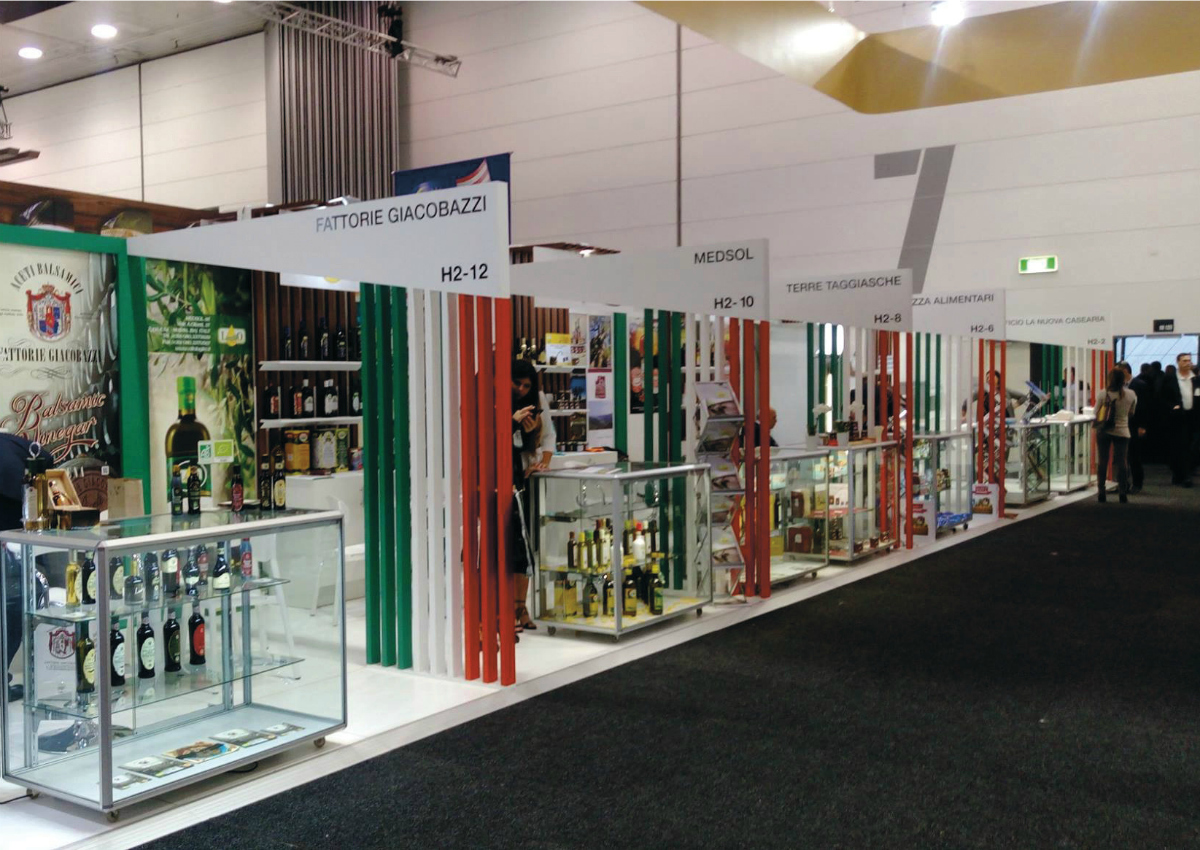 Italian companies at Fine Food Australia
Fine Food Australia, the leading trade exhibition for the food industry, will be held in Sidney in September, 11th-14th at ICC Sidney, Darling Harbour. The exhibition will showcase the latest food, drinks, ingredients, and equipment for foodservice and retail businesses. It typically attracts buyers from restaurants, cafes, bakeries, retailers, caterers, bars, hotels, and other food businesses.? Between 20,000-25,000 visitors attend Fine Food Australia each year and there will be over 1,000 exhibiting brands, showcasing general & specialty food, catering equipment, hospitality equipment, baked goods, drinks, coffee, tea, dairy, meat & seafood, retail & technology, fitout & design, packaging, natural, organic & free-from, and on-premise liquor. This year, Commercial Drinks, a new event dedicated to the on-premise liquor industry, will run within Fine Food Australia. In addition, many events, competitions, and workshops will be held, such as the Australian Culinary Challenge, Bake Skills Australia, Talking Food Stage, and much more. Many Italian companies will showcase their products in Fine Food Australia, as the Italian Trade Agency Office in Australia promotes Italian food products in many ways, particularly by participating in the Fine Food Australia exhibition. As Sandro Mariani, Trade Analyst – Food and Beverage Industry for ITA Australia explains, This year the Italian Pavilion will host 23 companies from Italy and will exhibit a wide range of products: tomatoes, dairy products, cheese, olive oil, wine, flour, pasta, baked goods, chocolate, condiments, ready-made meals, prosciutto, spirits, and more.
© All rights reserved