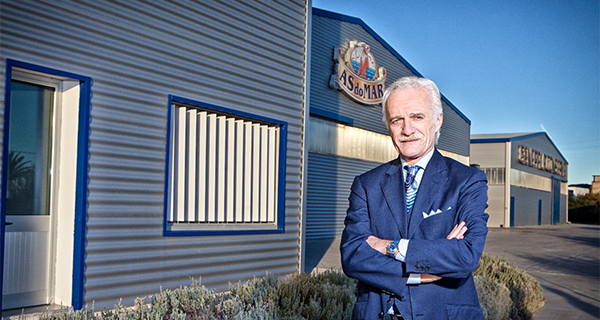 Generale Conserve, headed by entrepreneur Vito Gulli, is the leader of the top-of-the-range tuna market with its Asdomar brand. After completing its 2013 takeovers – Manzontin and De Rica – it now announces the arrival of a significant investor, Adolfo Valsecchi, a confirmation of continuity and shared values. Already the second most important operator in its sector, in the same year Generale Conserve consolidated its second place in the overall tinned-tuna market with its Asdomar brand, after 12 years of continuing growth. The company's net turnover increased by approximately 31 million, more than +23% on the previous year and the same rise is forecast for this year. These are highly sustainable growth rates accompanied by a solid capability for self-financing and satisfactory capitalisation growth that guarantee the project's long-term development and are consistent with the "Made in Italy", "Sustainability" and "Corporate Responsibility" positioning that has always formed part of the company's Dna and path. The strategic agreement centres on financing from an expert specialist operator that can convert to a large shareholding.
"I see this partnership as the ideal solution; indeed, I would metaphorically describe the investor as being "three in one", declared Vito Gulli, president and sole proprietor of Generale Conserve.
The triple value of this operation begins with the simple injection of fresh capital into the company; this has doubled its value because the investor has been aknowleged as responsible for the project of the world's first and only oceanic tuna fishing vessel flying the Italian flag! The third and categorically most significant contribution stems from the merits and professional experience of Adolfo Valsecchi. "I am proud, said Vito Gulli, to announce that an operator of world standing, Adolfo Valsecchi, has joined my company's board of directors, compounding an outstanding career that has taken him to the top of the world's leading companies".
Adolfo Valsecchi added "I firmly believe in the vision, distinguishing values and capacity for execution that make a company unique. That is why I decided to invest and become involved in Asdomar, a brand built on quality and the added value of made in Italy – and backed by well-connoted and transparent communication".
© All rights reserved