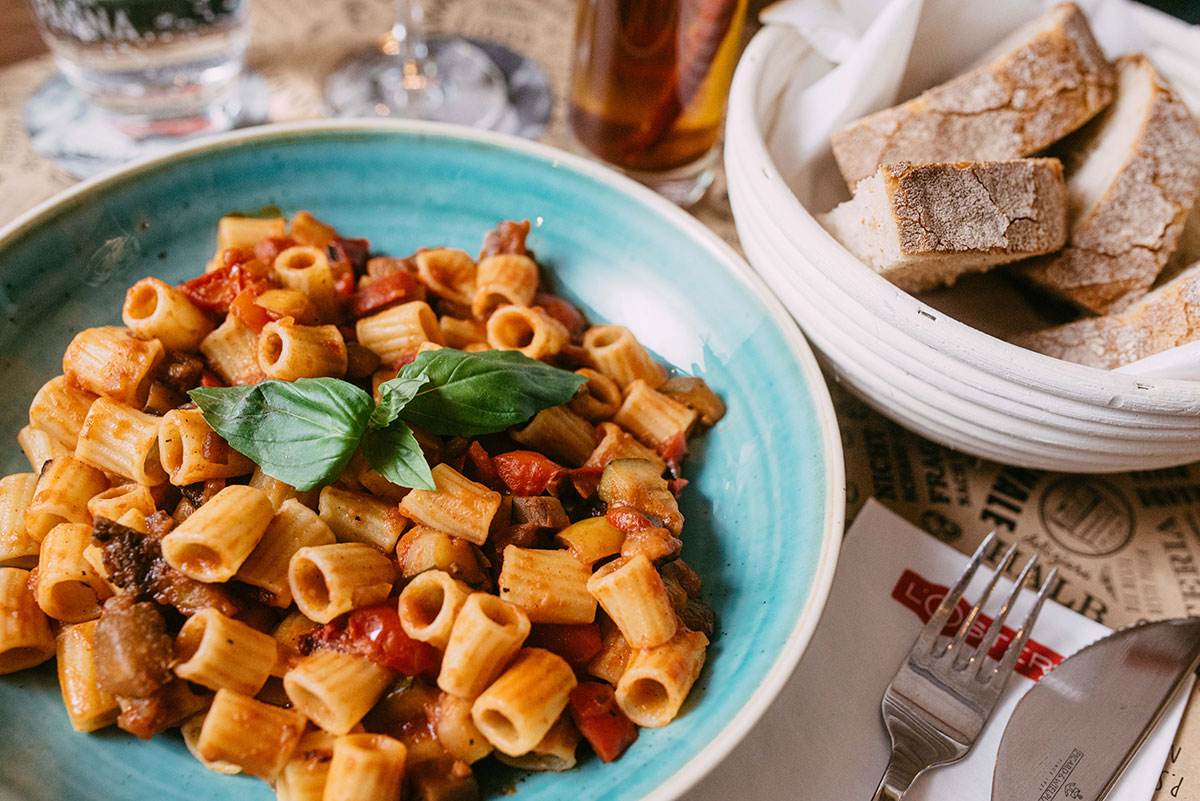 The first L'Osteria restaurant opened its doors in 1999 in Nuremberg. Since then, 159 restaurants have been opened in eight European countries. And this year it is the turn of a new opening in Poland, with the first L'Osteria restaurant in Warsaw.
PLANS OF EXPANSION ARE SET
Furthermore, between 20 and 25 new openings in established markets are planned between now and the end of the year. 2024 will also see the important milestone of 25 years, for which the company is already planning an extended marketing campaign with various promotions as well as internal and external events.
The model is that of franchising and each restaurant is unique and special in its own way, but with a common thread: the traditional Italian-style osteria, a place to meet and socialize, where guests can enjoy excellent Italian cuisine at affordable prices.
THE MENU GOES VEGAN
L'Osteria's menus include a wide selection of appetizers, salads, pizza, pasta and desserts. "Our annual menu change takes place in mid-June. In this context, we will integrate several new products into our standard menu", the company explain.
Among the new entries are two vegan dishes: a new pasta known as Maccheroncini Colorati (on top of the article) (a fresh vegan pasta with grilled vegetables, cherry tomatoes and onions in a refined tomato sauce) and a new pizza known as Pizza Forza (a vegan pizza with vegan pizza melt, vegan protein chicken with peas, spinach, sweet peppers, onions and garlic oil).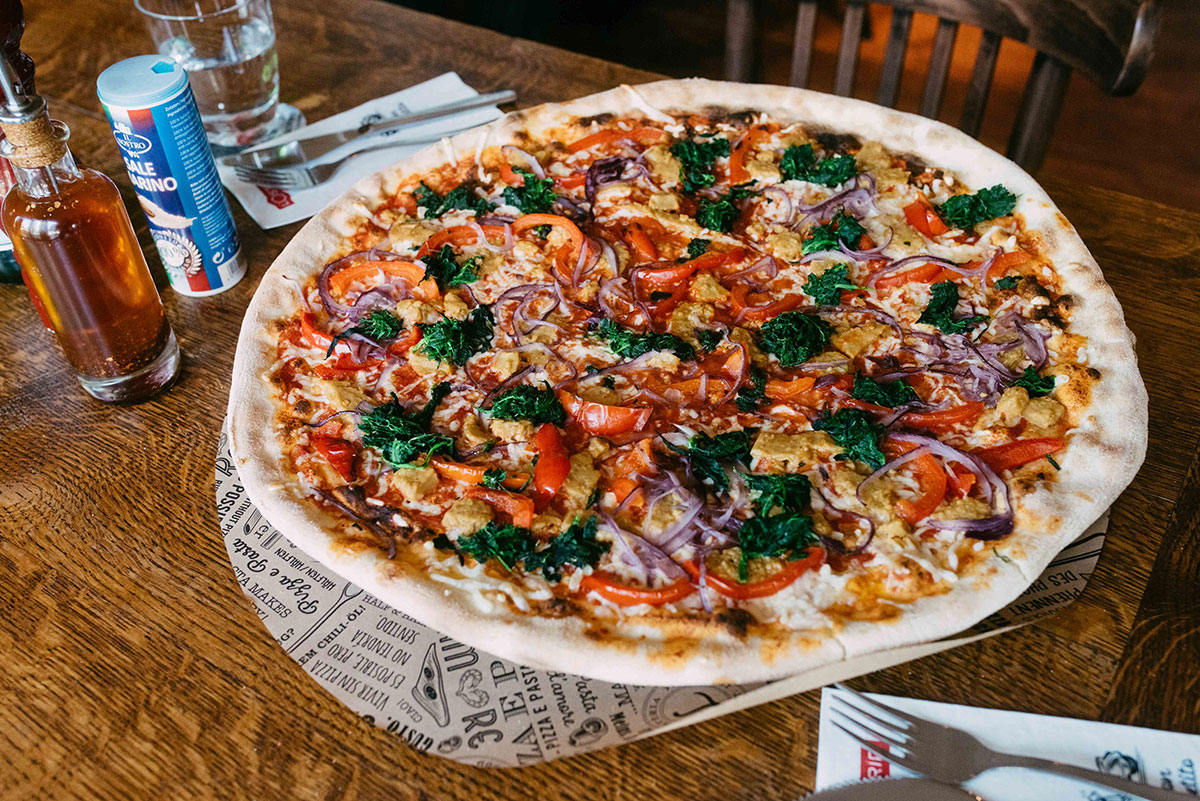 "We are also expanding our antipasti range with green Olives Cerignola and launching some new lemonades with Fabbri syrups in different flavors. Finally, we are including some new wines from famous brands like Chianti Classico from Mazzei, Lagrein from St. Michael-Eppan, Franciacorta Sempiterre, Cum Laude from Banfi, Vermentino from Monteverro and Sauvignon from Stern Südtirol. On our monthly menus we will promote different kinds of Spritz, like Sarti, Campari, Aperol and Limoncello Spritz, besides different new and traditional recipes of pasta and pizza".
As part of the monthly menus, in the L'Osteria restaurants they always experience different food trends and offer a variety of seasonal dishes in addition to the standard menu. "We know that our guests like to try new things and are also open to new trends. A large number of our guests would describe themselves as flexitarians. For this reason, and based on the positive feedback on our participation at Veganuary 2022 and 2023, we once again have set ourselves the goal that at least 50% of the dishes on our monthly menus should be vegetarian or vegan".
© All rights reserved