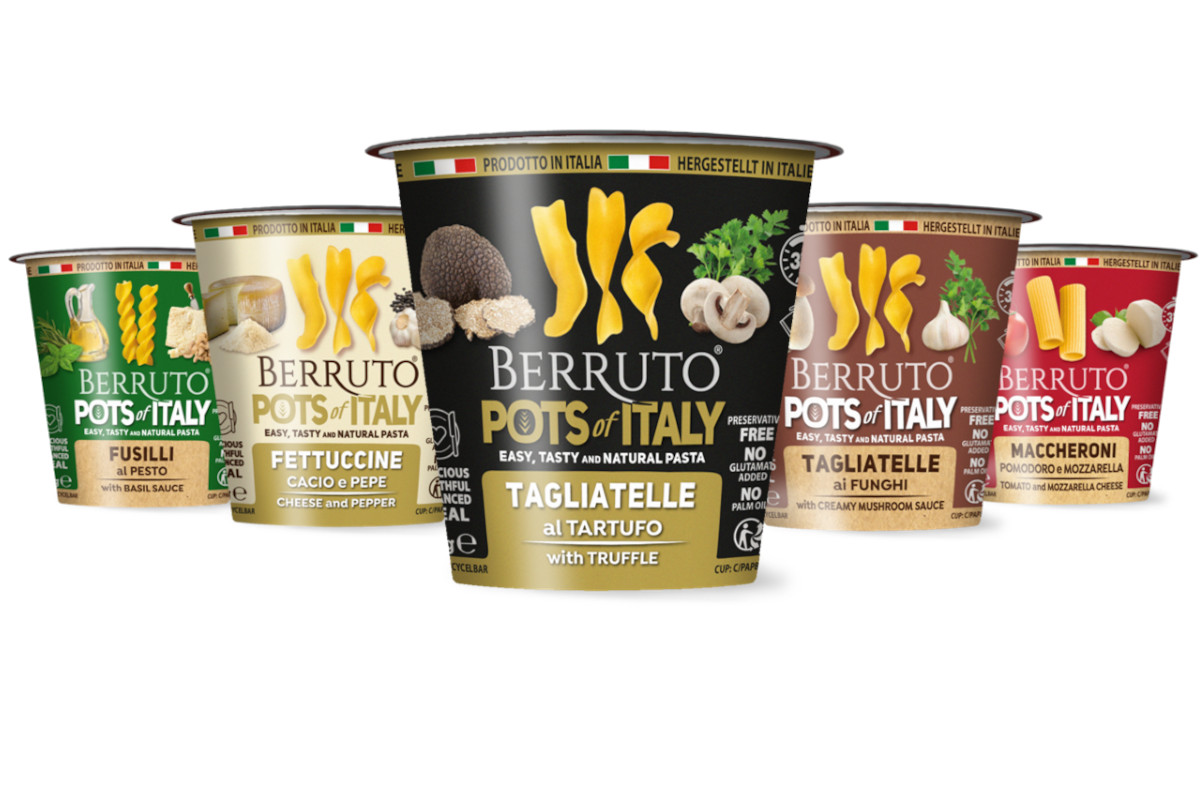 Pasta Berruto, the Italian company that invented the pasta cup, has unveiled its latest innovation, 'Pots Of Italy,' a product line that aims to marry the rich tapestry of Italian culinary tradition with cutting-edge innovation. This collection comprises 10 distinct recipes, curated into 4 Classic, 4 Vegan, and 2 Premium options, designed to cater to a diverse range of palates. What sets the Berruto Pots of Italy apart is their unique preparation method. The pasta in these pots undergoes a state-of-the-art steam pre-cooking process, an innovation that remains entirely in harmony with the essence of natural ingredients. The sauces, on the other hand, are crafted through a careful selection of purely dehydrated components.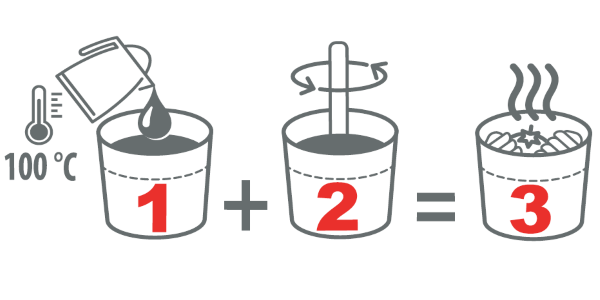 Central to the appeal of Berruto Pots of Italy is the element of convenience. They are thoughtfully packaged in single-serving portions, enclosed in environmentally friendly, 100% recyclable paper packaging.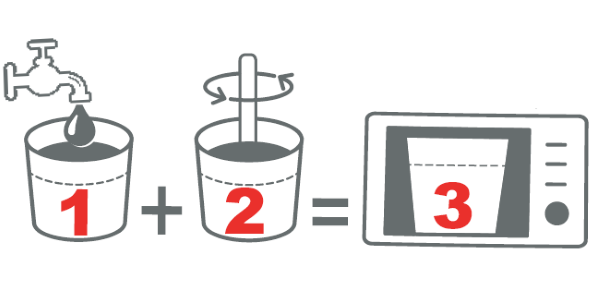 So, what makes Pots of Italy truly exceptional?
Authentic Italian Recipes: Each 'Pots of Italy' creation faithfully adheres to authentic Italian recipes, ensuring an unequivocally genuine culinary experience.
Ease of Preparation: Regardless of their busy schedule, customers can relish the authentic flavors of Italy in a matter of minutes.
Premium Ingredients: Only the finest-quality ingredients are employed, guaranteeing an exceptional taste profile.
An Array of Flavors: A diverse spectrum of Italian flavors, spanning from timeless tomato-based classics to regional gourmet delights.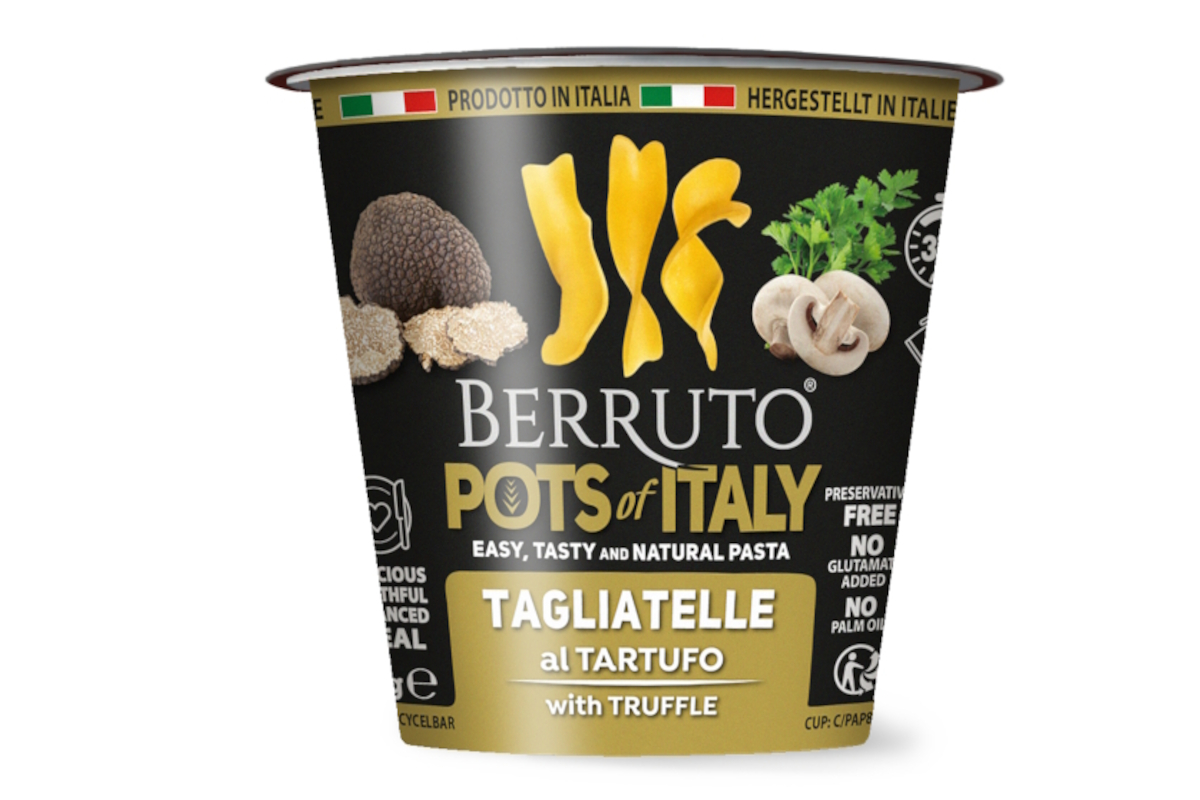 Currently available in the range are:
Tagliatelle al Tartufo
Fettuccine Cacio e Pepe
Fusilli Curry e Verdure
Ditalini Zuppa ai Legumi
Ditalini Zuppa Porri e Patate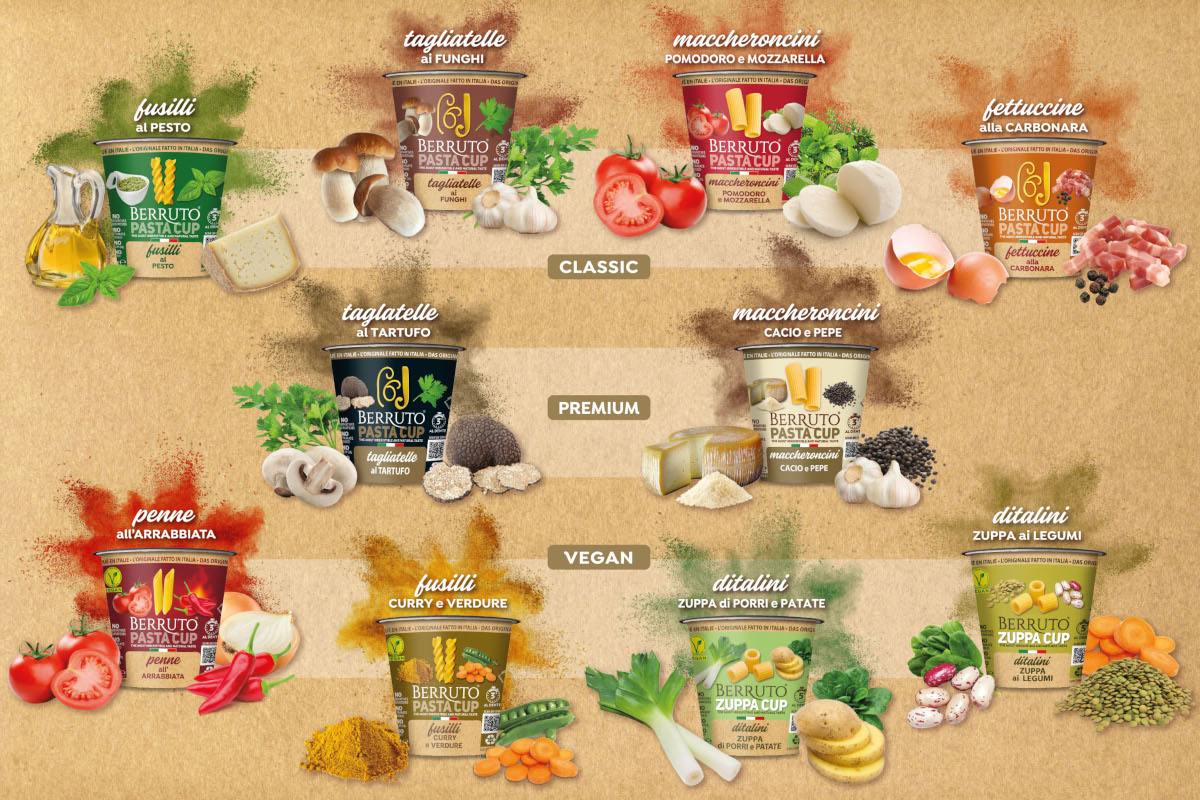 © All rights reserved