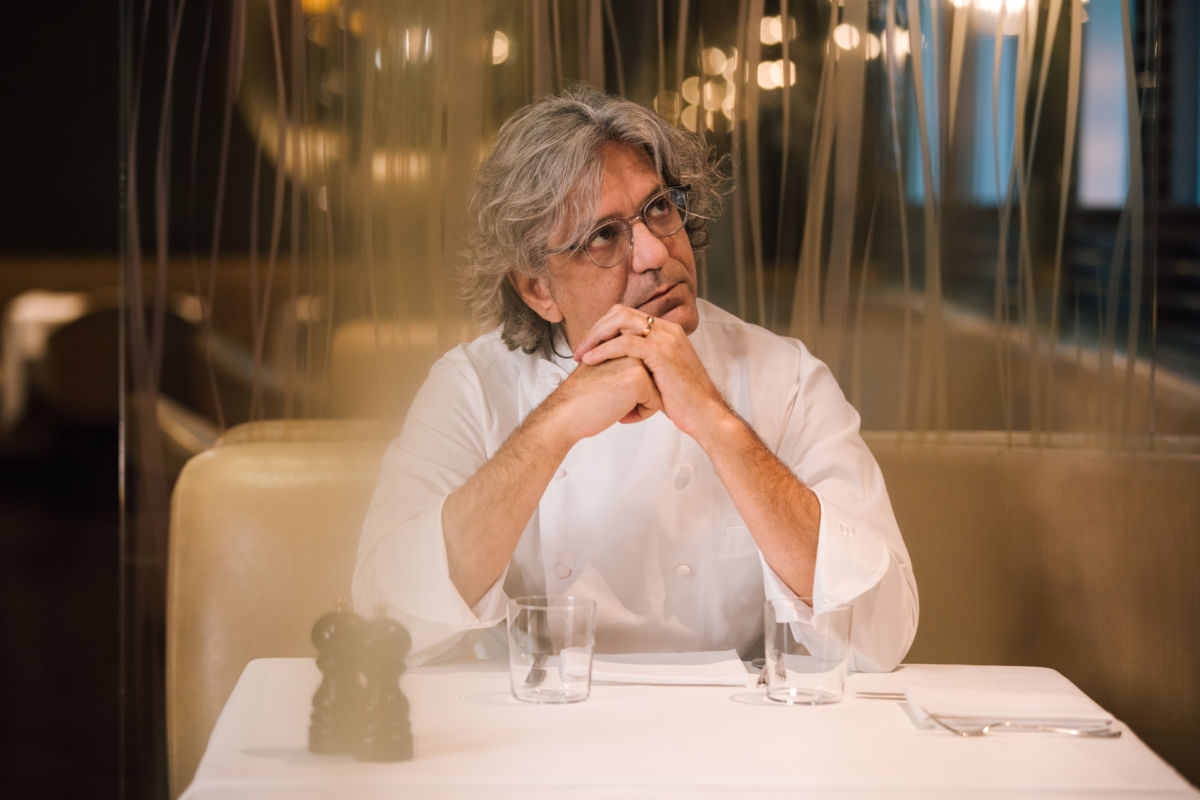 Chef Giorgio Locatelli

Looking back I realize that I owe so much to my wife, Plaxy, a partner in life and in business, who was able to open doors to new opportunities. It was her British spirit, curious and open to the world, that made me realize that London was "my city", where I would explode my creativity and find my business. What can I say about London? It is an exciting city, in a constant state of ferment, an open-air laboratory of all things new. It is a place where achievement is rewarded and entrepreneurship is valued. Of course, Brexit has changed the rules of the game, especially in the hospitality industry: the impact has been strong on both the employment and procurement fronts. Let me explain. In the past, an aspiring chef would choose London as the city where he would land to pursue his dream. Now the obstacles in front of him seem overwhelming to the point of discouragement.

I think this is unfair because taking a professional step of this magnitude is crucial for those who want to pursue a career with an international scope. But there is no shortage of difficulties for me either, despite I have been living in London for decades and have my restaurant, Locanda Locatelli, here. Before Brexit, I had the opportunity to communicate and express Italian quality, which enhances typical food production.

Now bureaucracy has tightened business practices and buying from small producers, wise holders of Italian know-how, has become really difficult. But despite the difficulties, I have never wanted to abandon traditional recipes.
Of course, you have to be able to adapt, create, accept diversity, and turn it into richness. But without ever losing your way or your identity.

Perhaps that is why, after 20 years, we are still able to surprise customers: the Locanda is a restaurant that exudes Italian-ness, from the decor to every single word on the menu. And we will never change this way of doing things.

Basically, British customers love Italian cuisine: our dishes are always fascinating, and they can inspire trust, conviviality, taste and history. The British clientele is therefore evolved, open to the world, accustomed to experiment, and to be accompanied in a culinary experience. That is why I never close the door to experimentation in the kitchen: cooking is a continuous cycle.

It is true that, in the 1980s, nouvelle cuisine was in vogue. Today we live in a whirlwind of trends. If I were a young chef I would never forget to experiment and dare, because that is the only way to grow, with passion and seriousness.
As proof of this, I must confess that if I had the chance to open a restaurant in Italy I would choose a contemporary trattoria: the perfect mix of tradition, beauty, and goodness. The Made-in-Italy values exported to the world
© All rights reserved