Italy is the 4th largest supplier of food and beverage products in the UK market, recording 2022 £3.6 billion exports accounting for 8.3% of total imports from the UK. The analysis of the different production sectors gives us a positive picture: Italy is the first supplier of cheese, pasta, and tomato preserves, the second of wine and oil at a very close distance from France and Spain, and the fifth of fruits and vegetables. In the post-Brexit period, Italian food purchases have not decreased; rather, an increase in the Italian market share from 5.6% to 6.3% is reported.
Growth opportunities are still high even in food service and delivery: Italian cuisine, according to a recent survey by Just Eat, remains the favorite of consumers increasingly looking for authentic products.
To showcase the growth prospects of made in Italy food in the British market and the main consumption trends in the country that is experiencing the highest inflation rate in Europe, Italianfood.net in co-operation with Bellavita Expo organizes the talk "The rise of Italian food and wine in the British market: new trends and opportunities for professionals".

THE PANELISTS AND THE GOAL OF THE TALK
To figure out what's next after Brexit, after Covid, and after inflationary pressure, the talk will be attended by three Italian food experts and buyers such as Adrian Boswell, Buyer Cheese & Deli, Health and Wellbeing, Foods of the World at Selfridges, Gennaro Contaldo, celebrity chef and ambassador, and Andrea Macchia, Head of Purchasing at Pizza Express.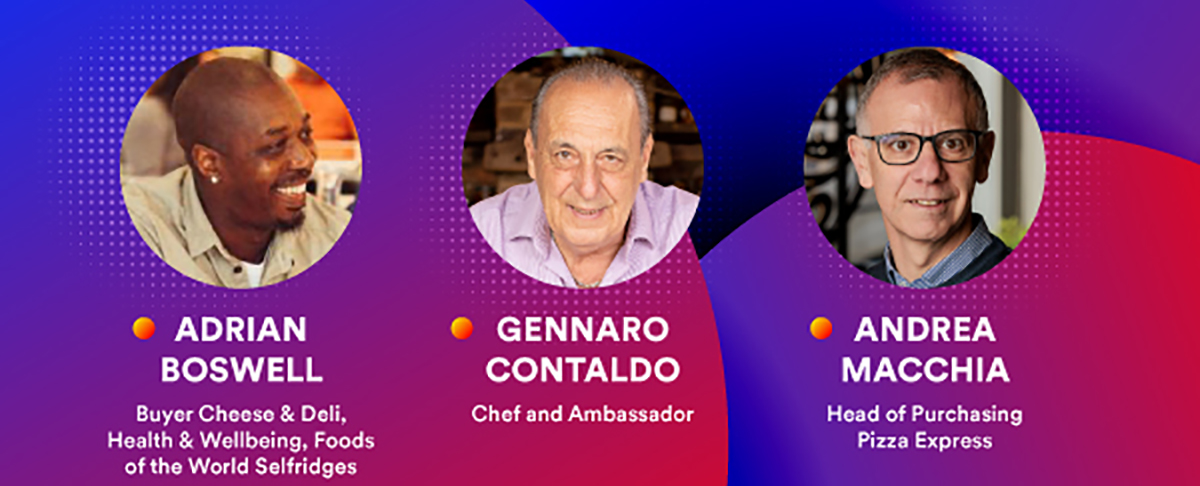 Each of them will provide insights into the role of Italian products and cuisine in the UK and emerging trends in their respective business. Which consumer targets are most attentive and sensitive to authentic food? How has consumer buying behavior in the UK changed over the years? What are the new drivers of innovation?
The talk is scheduled at Main Theatre Bellavita Expo London – Olympia London June 21 – 10.45 am.
THE SAVE THE DATE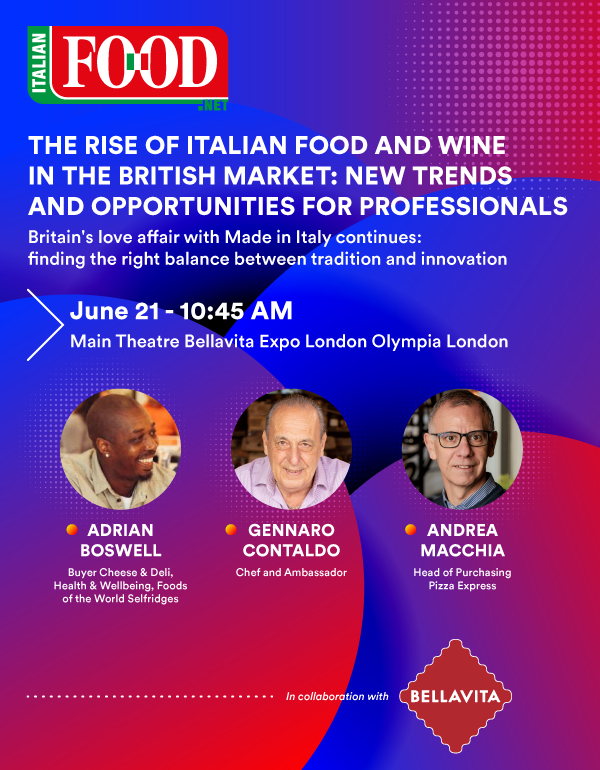 © All rights reserved