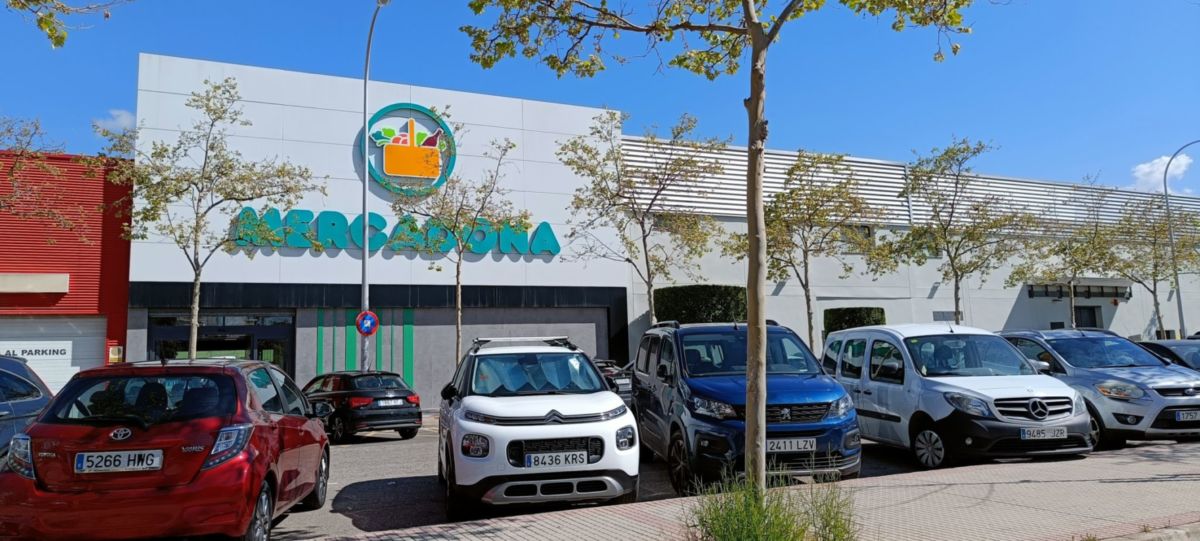 Mercadona is the most  popular Spanish supermarket and is famous for: great balance between variety and proximity. However, not like other hypermarkets, there are more Mercadona stores and it's averagely more accessible.
Spanish supermarket chain Mercadona reported a turnover of €31 billion, up 11% year-on-year on a like-for-like basis, in its financial year 2022. Out of the total, €30.3 billion was generated in its home market and the remaining €737 million in Portugal (up 77.6% year-on-year). The retail group's net profit amounted to €718 million, up 5.6% on 2021.
HACENDADO IN THE SPOTLIGHT
Starting from the dairy category, the own label Hacendado marks Italian specialties such as Mascarpone, Mozzarella di Bufala Campana Pdo by Caseificio Tre Stelle, Burrata by Sanguedolce, an Apulian company, Gorgonzola Pdo by Igor and grated Grana Padano Pdo by Zanetti. Zanetti is on the shelf also with its brand for pieces of Grana Padano Pdo. Certified Italian products are also in condiments segment where we find the Aceto Balsamico di Modena Pgi.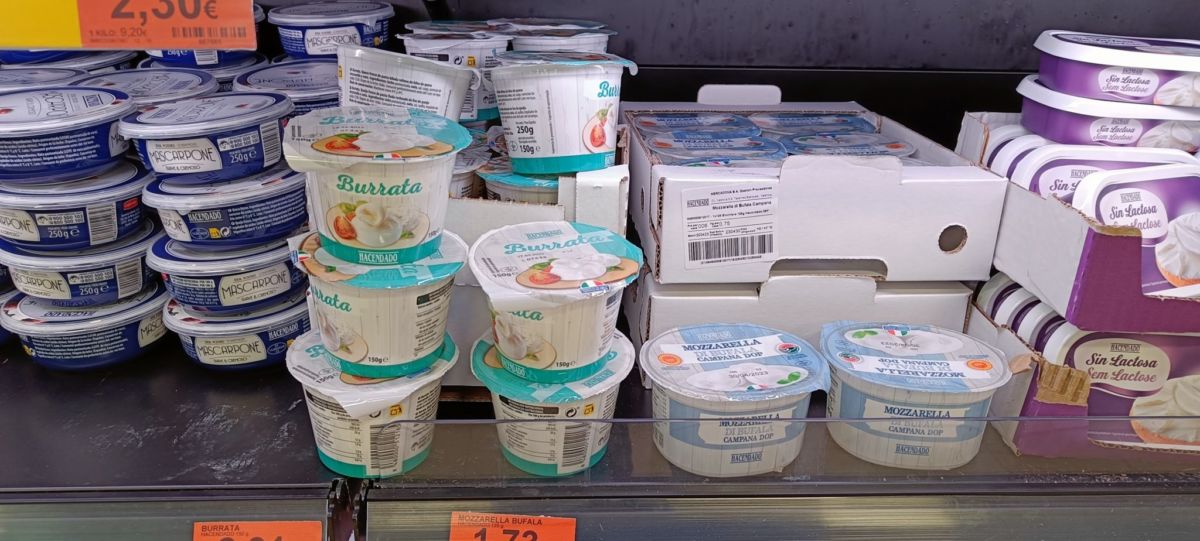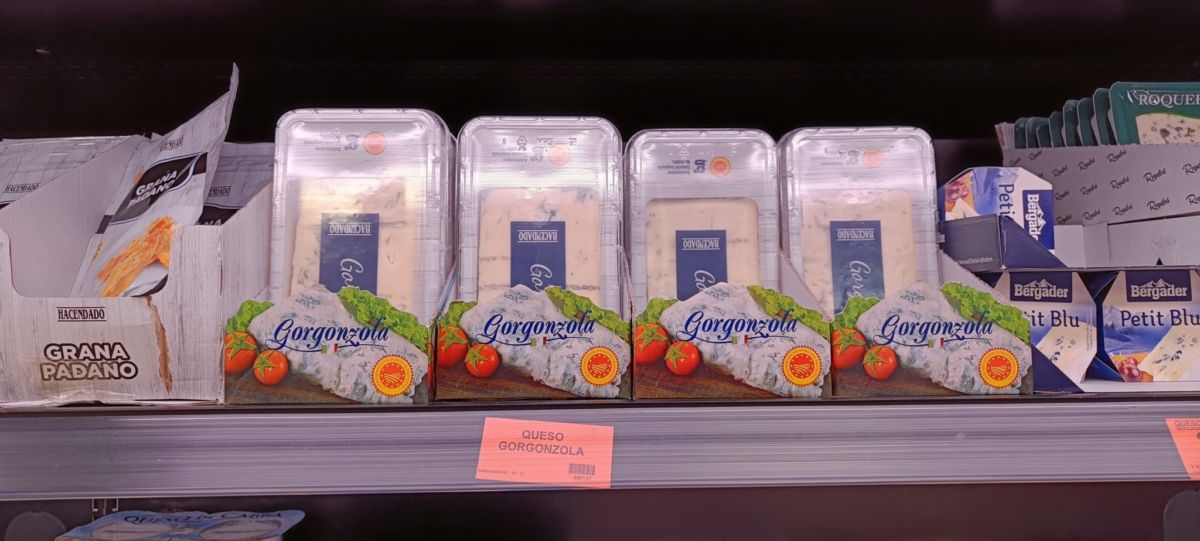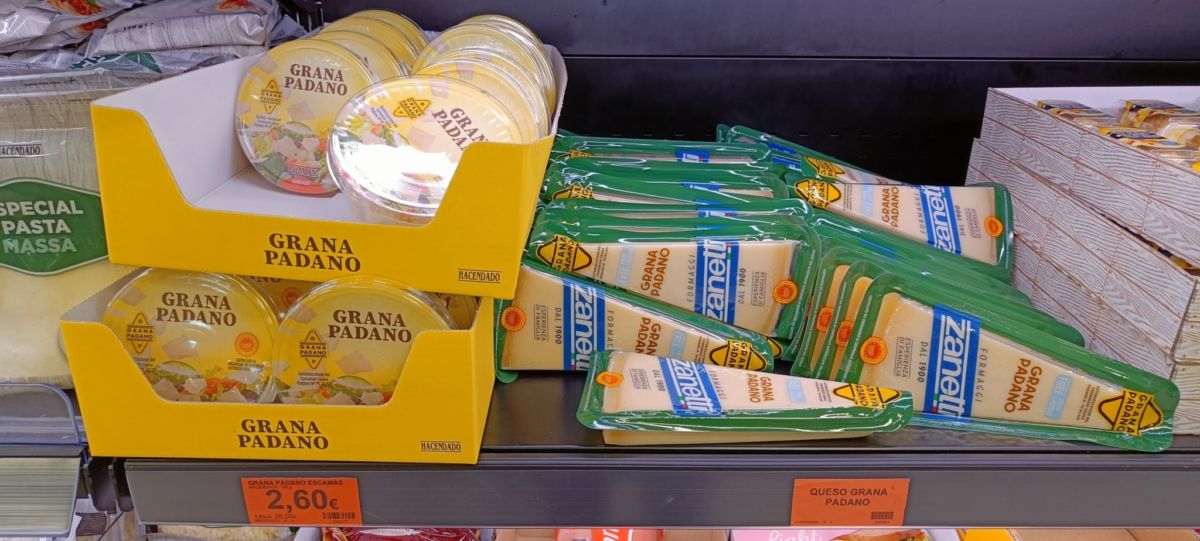 ITALIAN BRANDS ON THE SHELF
The Hacendado label marks also the entire range of fresh pasta produced by Bertagni, an Italian company from South Tyrol. Besides potato gnocchi and fresh tagliatelle, there are different shapes of stuffed pasta with typical Italian fillings such as Parmigiano Reggiano and Truffle or Aubergine, tomato and mozzarella, Ricotta and spinach. However, the own brand dry pasta assortment is locally produced and the Italian brands are on shelf with a higher price positioning. For example, we find the range of Pasta Armando at € 1,24 (vs €0,76 Hacendado). Close to pasta, we notice Bia brand, Italian leader for couscous.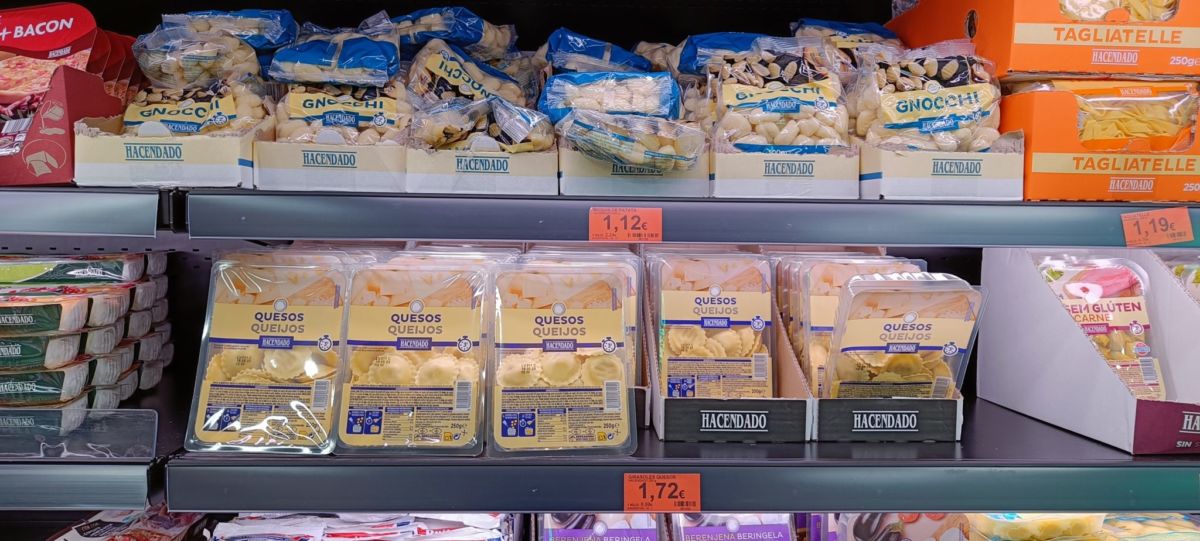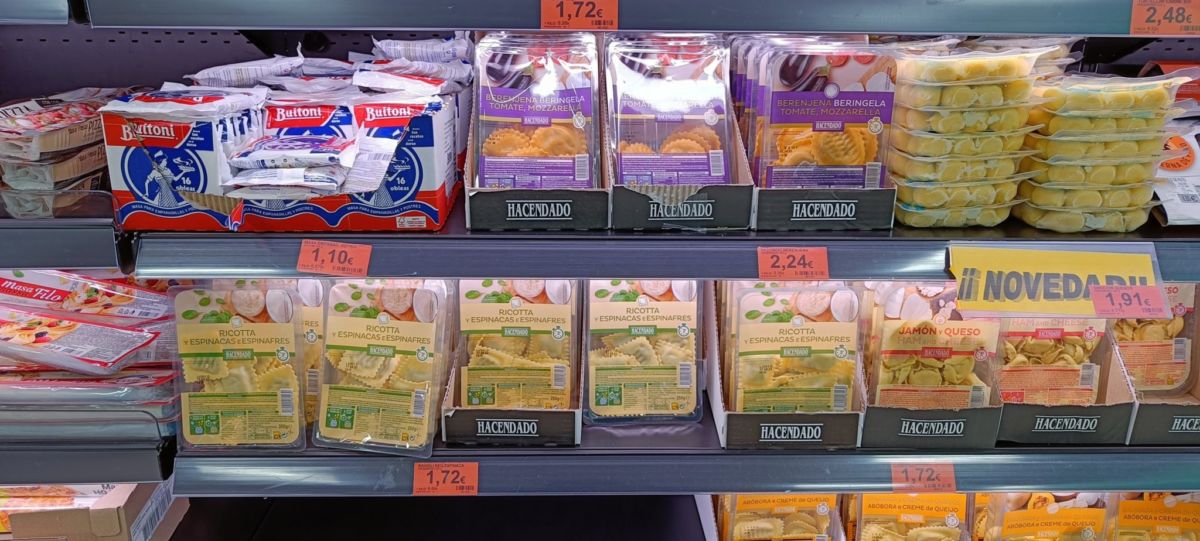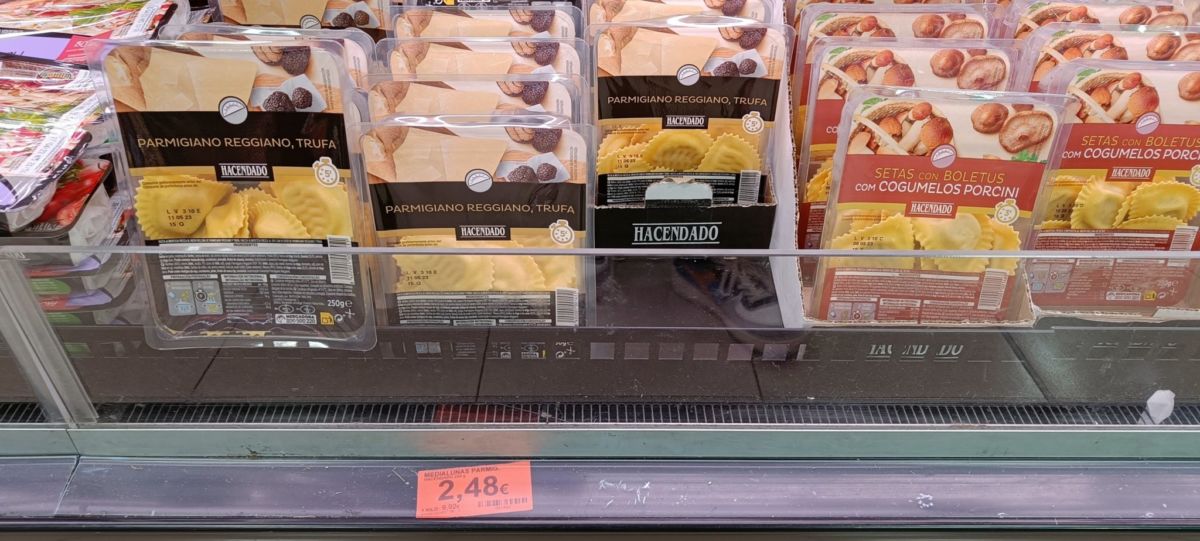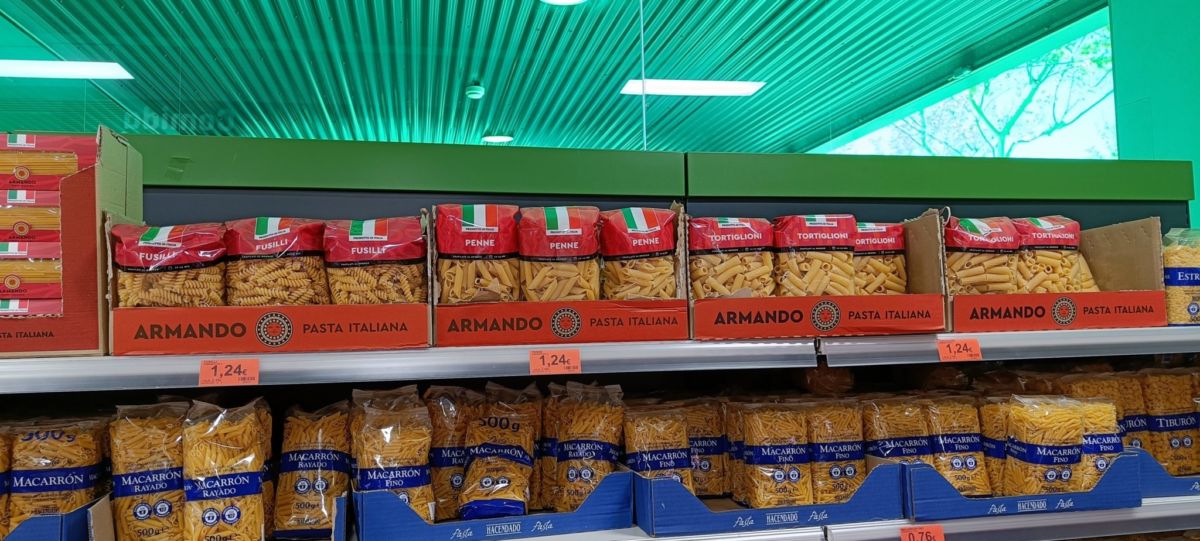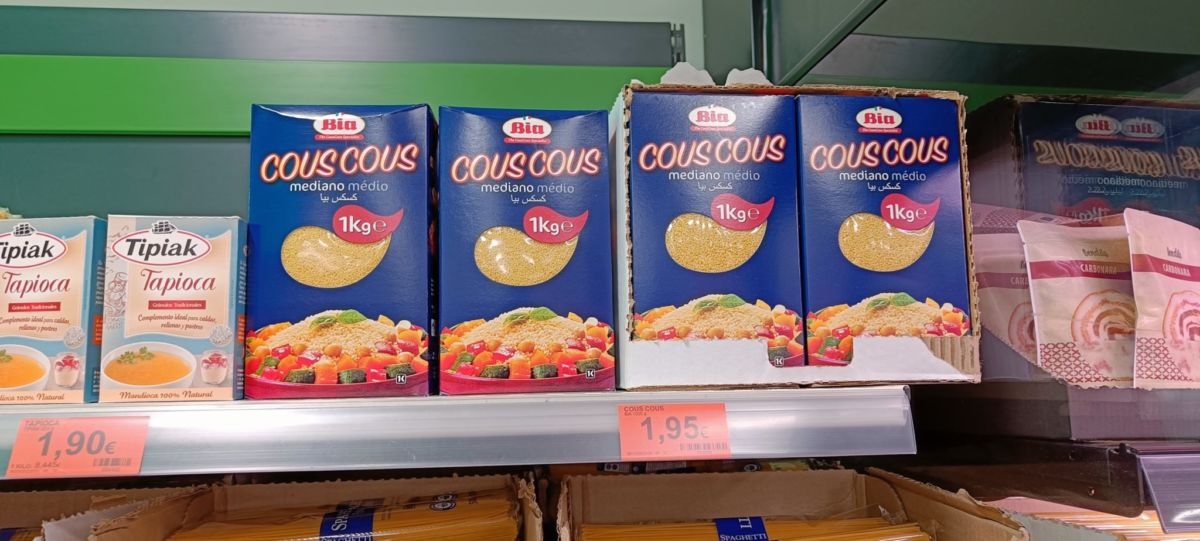 ITALIAN SUPPLIERS FOR OWN BRANDS ACROSS CATEGORIES
Other Italian suppliers are in the fresh ready meals segment: here there is La Linea Verde, a top Italian producer of vegetable soups. In pasta sauces category there are different Italian tastes and the 'new on shelf' Hacendado Datterino sauce produced in Italy by Gustibus Alimentari.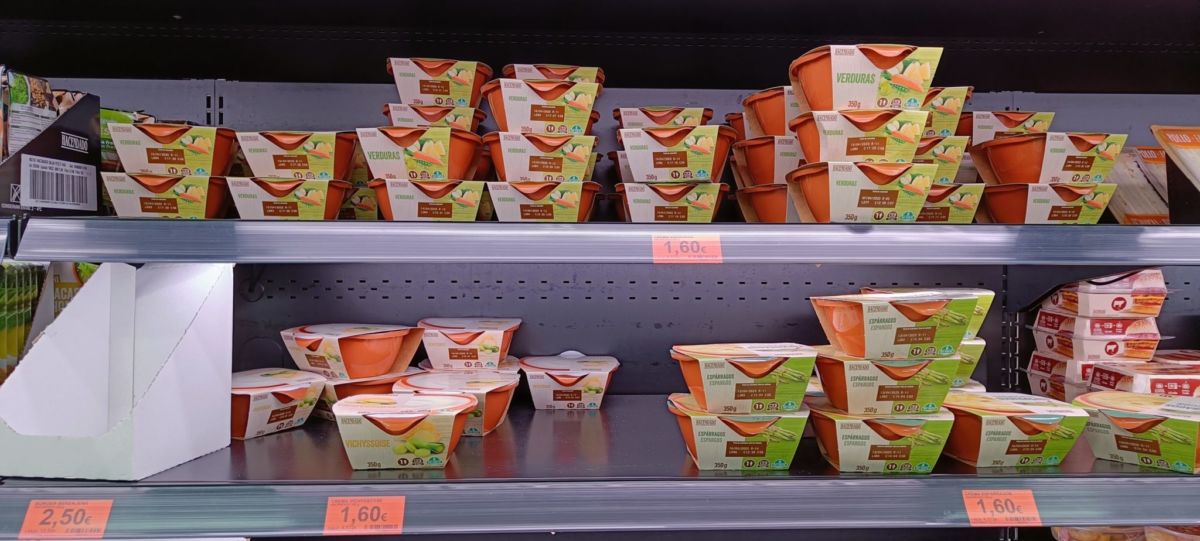 © All rights reserved