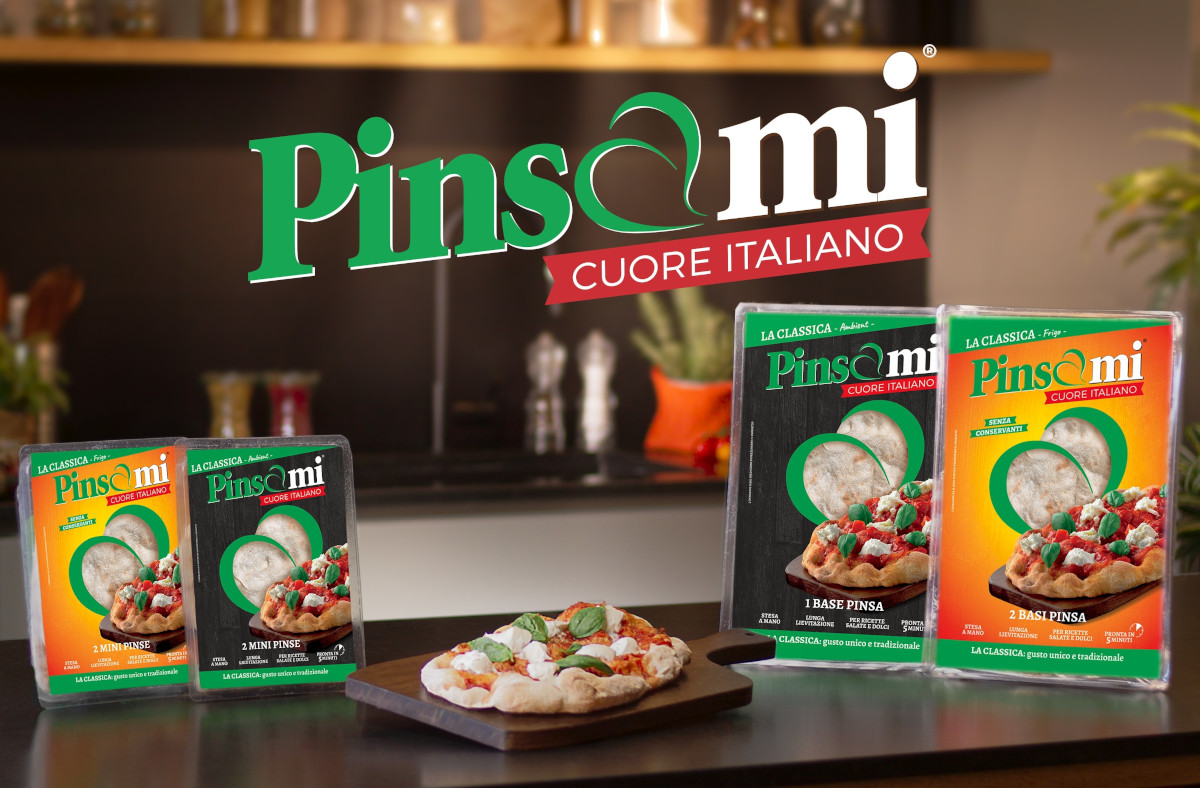 Born just a few years ago, pinsa is currently worth more than €44M in sales in the Italian large-scale retail trade, with an increase of almost +40 percent compared to the end of 2021 (source: Nielsen, data as of 12/31/22). These are such important figures to mark a real case history in large-scale retailing, as well as in Italy's Horeca channel.
A real discovery of this special product is underway in global markets too. Pinsa is really appreciated for its digestibility, extreme speed of preparation, and versatility of use; all important pluses that distinguish it from pizza.
THE NUMBER 1 PINSA IN ITALY
Pinsami is the leading producer in Italy with a market share of more than 26 percent (source: Nielsen). The company produces exclusively premium pinsa bases and has always been able to distinguish itself by offering a product made with the typical and selected mix of flours (wheat, rice, soy), sourdough, double processing, and, above all, a handmade process.
The result, so immediately appreciated, is a pinsa base that is very tasty and digestible, light, crispy, and ready after just 5 minutes in the oven.
INNOVATION AND COMMUNICATION
This young and dynamic company, which has reached a production capacity of 100,000 pinsa bases per day with its second plant, has made innovation its goal seeking new technologies and preservation techniques to expand the range without putting high quality into question.
Thus, after the refrigerated base (60-day shelf life) came the room-temperature version, with a 90-day shelf life, the frost versions (18-month shelf life), and the new mini-fridge and ambient formats, which respond to the increasingly important demand for single and couple use.
In addition to innovation, Pinsami invests in its brand, communicating through various digital campaigns and organizing in-store tasting activities to make people taste the product and appreciate the taste, fragrance, and lightness of its products. Qualities that can be recognized from the first bite.
INFO
Pinsami will be exhibiting at the Tuttofood fair in Milan, Italy, from May 8 to 11 at Hall 7 Booth T01 U04
© All rights reserved