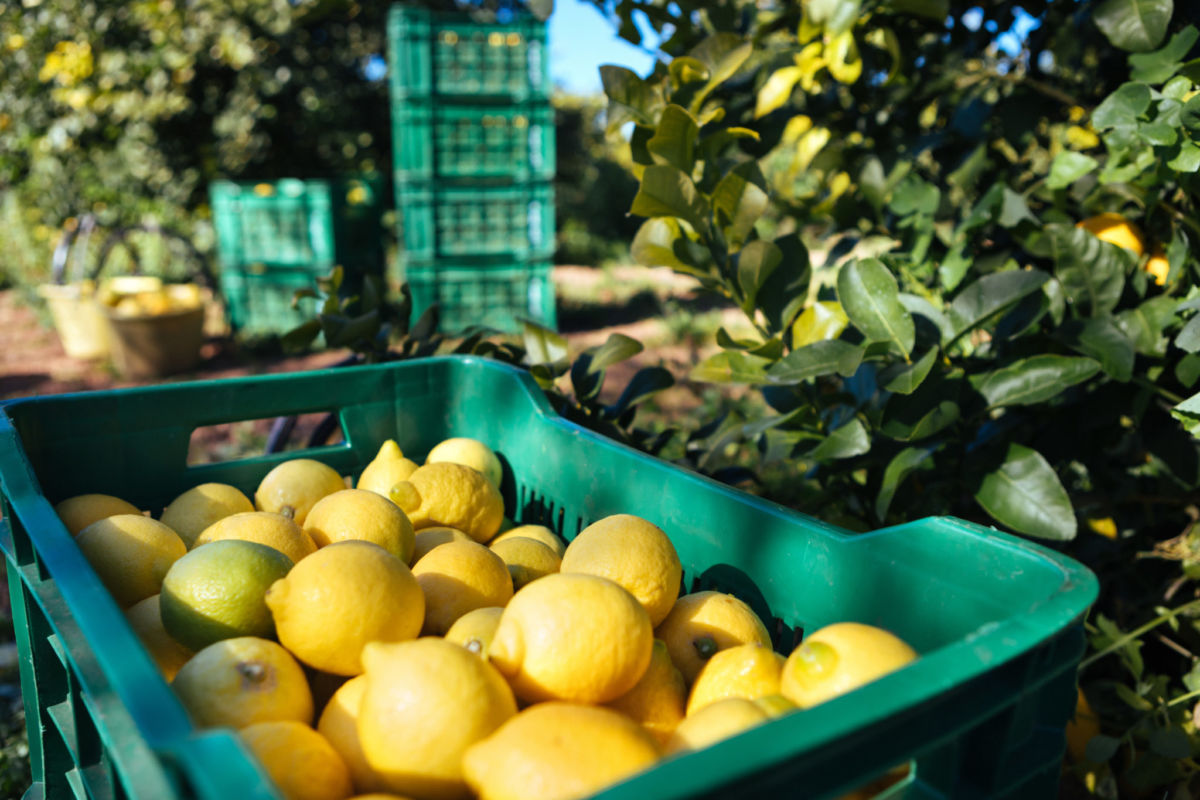 According to the latest Ismea report, 2022-2023 global orange production is estimated at 47.5 million tons, down 5% year over year. A decrease that, in Italy, stands at -25%. In this scenario, Sicily is the first Italian region in terms of area invested in oranges, with about two- thirds of the national total: compared to 2021, there is a decline of about 1,500 hectares in the area in production, with the greatest declines in the provinces of Catania (-1,000 hectares in production compared to 2021) and Agrigento (-500 hectares).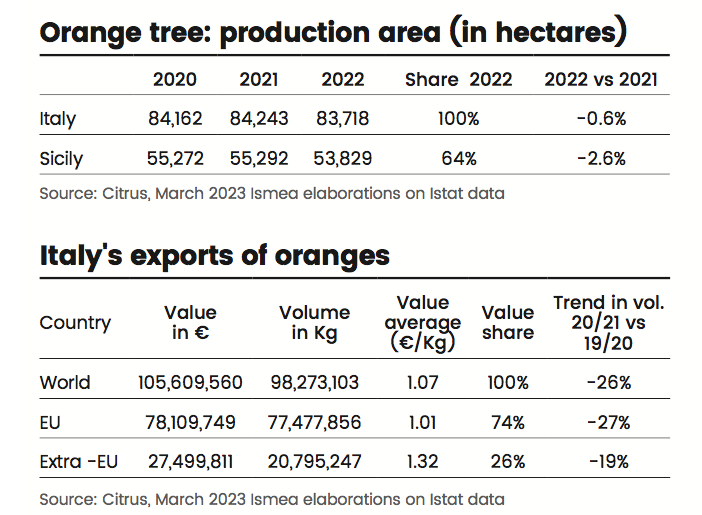 GOOD NEWS FROM ORANGES
Despite this general negative trend, positive data seem to be coming from the basket of Sicilian Pdo oranges. At the end of January 2023, the Ribera Pdo Orange volumes show a rather significant increase in compared to the previous campaign.
"We are facing a season characterized by strong price hikes," comments Salvatore Daino, President of the Consortium for the Protection of the Ribera Orange Pdo, who concludes: "A focus on effort and improvement means prioritising the production network that will allow the Ribera Orange Pdo supply chain to increase and ensure an appropriate income to the many farmers working in a citrus-growing district comprising 14 municipalities."
Since the end of 2022, the Sicilian Red Orange has entered the top 5 of the most popular and appreciated fresh fruit and vegetables in Italy, as stressed by the president of the Consortium, Gerardo Diana. "For a seasonal production such as the Red Orange of Sicily Pgi, this is an extraordinary achievement."
SICILIAN LEMONS ARE PGIS
There is concern for Sicilian lemons because of the fungus that in the last 30 years has caused a 40% drop in production on average for the entire island, with drops of up to 60% in Palermo's Conca d'Oro: agricultural entrepreneurs have sounded the alarm about the production of the three Pgis – Limone Interdonato Messina Pgi, Limone di Siracusa Pgi and Limone dell'Etna Pgi – and the other varieties that have found an ideal climate in the region, so much so that they reach 90% of Italian cultivation, with over 13,000 hectares of extension.
© All rights reserved