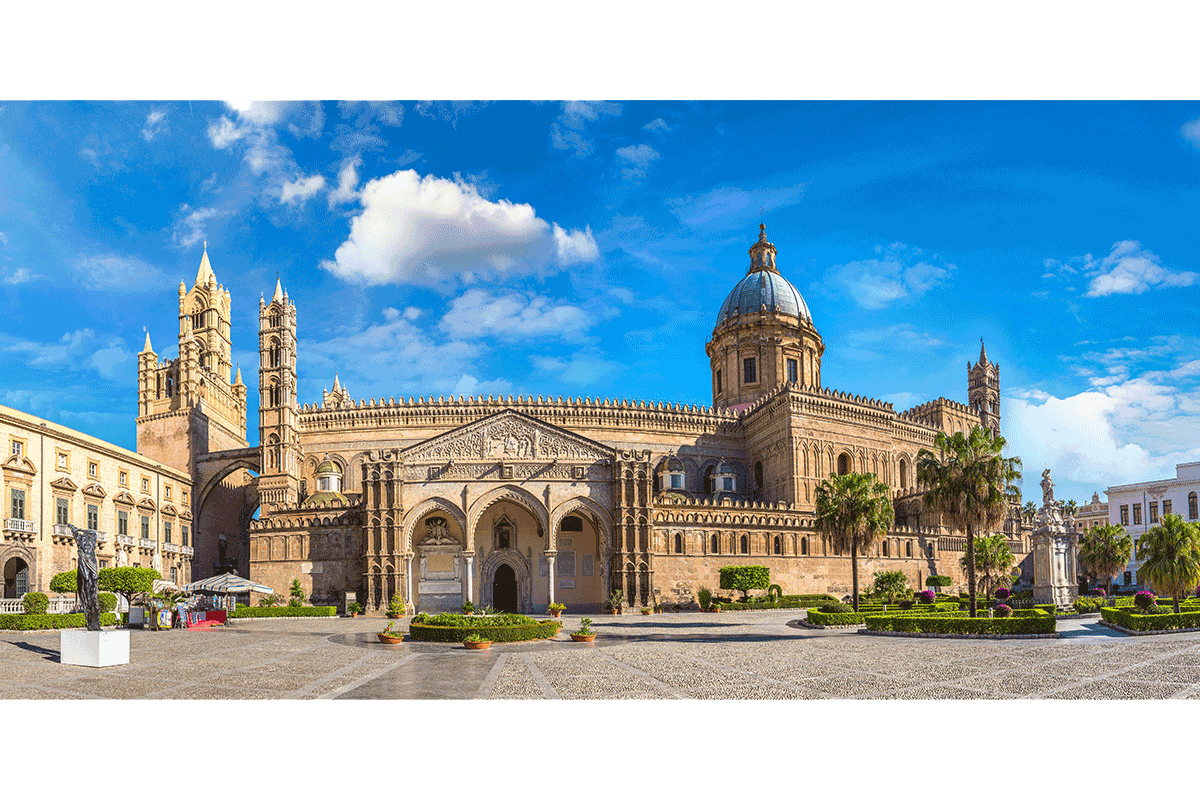 With the latest additions to the Sicilian Pdo and Pgi basket (Pistachio di Raffadali Pdo and Pesca di Delia Pgi) in 2021, the region reaches 36 food products (out of a total of 67 Pdo and Pgi products), ranking second in Italy for agri-food products with designation of origin and geographical indication recognized by the European Union.
According to the Ismea-Qualivita 2022 Report on the Italian Pdo economy, Sicily ranks 10th in Italy in the food sector, reaching € 536 million (+3.6% compared to 2020). These data place the region 3rd among southern Italian regions, behind Campania and Apulia.
FRUITS & VEGETABLES, MAIN RESOURCES
Sicily stands out in particular for the production of fruit and vegetables and olive oils: among the top-performing products are Pomodoro di Pachino Pgi and Arancia Rossa di Sicilia Pgi, followed by Val di Mazara Pdo evo oil, Pistacchio Verde di Bronte Pdo, Sicilia Pgi evo oil, Modica Pgi chocolate, Siracusa Pgi lemon and Arancia di Ribera Pdo. The richest province in terms of Pdo and Pgi certified products is Trapani, whose economic impact stands at €251 million. But the real driver remains the wine sector, with Sicilia Pdo and Terre Siciliane Pgi leading the way in terms of economic return, and a total value generated of € 449 million in 2021 (+1.8% compared to 2020), which places it 8th in Italy in the wine sector.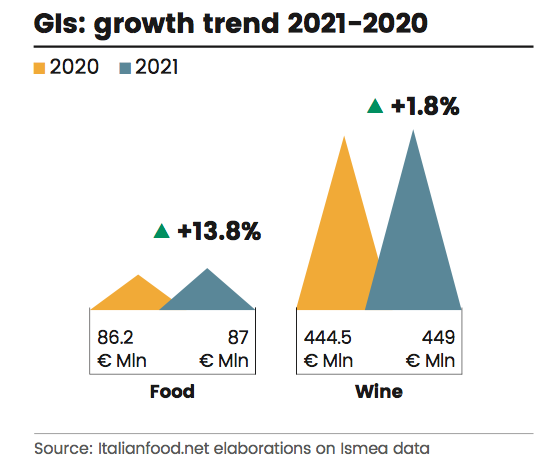 EXPORTS INCREASED TO € 1.6 BLN
Sicily's agribusiness exports have more than doubled since 2008, from about €770 million to more than €1.6 billion in 2022. This is highlighted by Intesa Sanpaolo's Study and Research Department, which monitors three agribusiness districts in the region, two in the fruit and vegetable supply chain and one in the wine sector.
Exports of the Catania fruit and vegetable district have more than doubled since 2008, going over 208 million euros in 2022. More than a quarter of the district's exports went to France, followed by Germany, with a 20% share, and Belgium (10%). The Pachino tomato district has also fully recovered to pre-pandemic levels, with more than € 106 million exports in 2022, 16% more than in 2019. Exports to Germany, the first destination market for the district, are down by about 5%, sales to Austria are also falling (-7.8%) while flows to the United Kingdom are growing in double digits for the second year in a row (+28% in 2021; +29% in 2022).
© All rights reserved