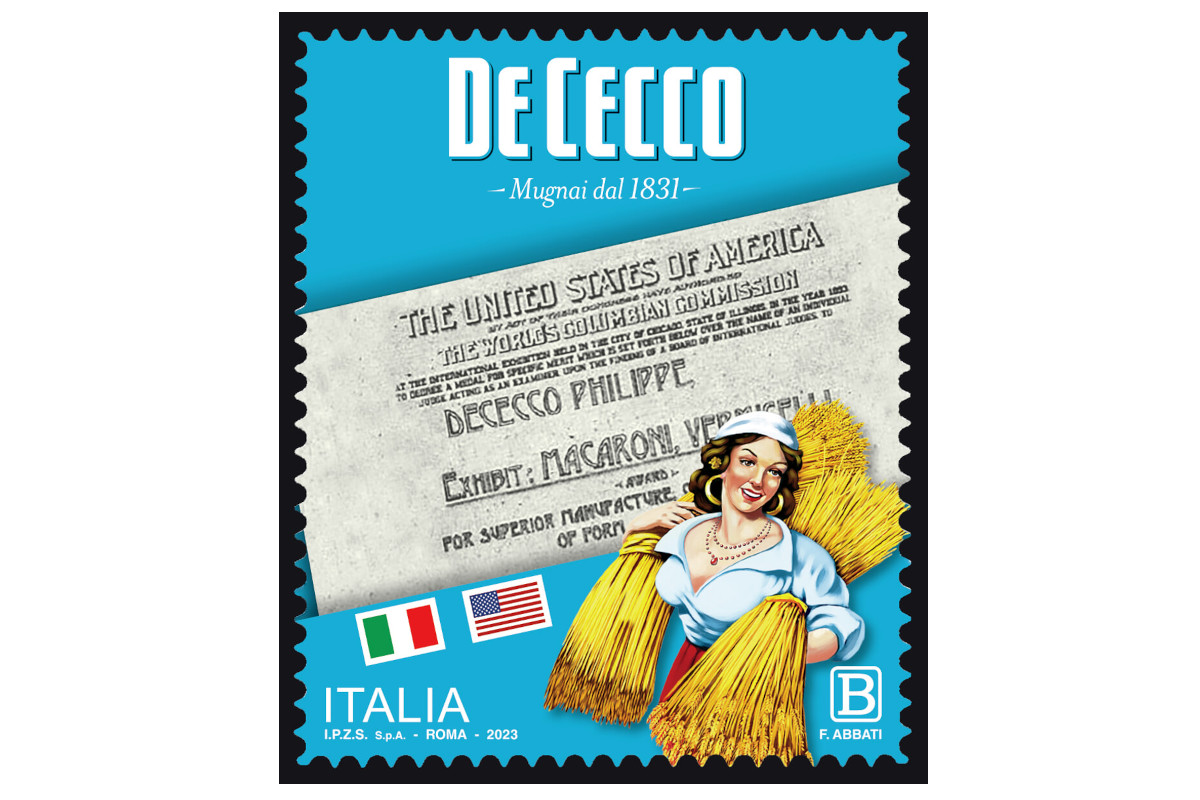 The Italian Ministry of Business and Made in Italy celebrated 130 years of De Cecco's activities in the American market. The recognition of this long history came with a stamp issued by the Italian Postal Service. This is the second philatelic recognition, following the issuance of the 2016 stamp celebrating 130 since De Cecco's founding.
The stamp's historical reference is to 1893 when De Cecco's macaroni and vermicelli were awarded a gold medal "for superior texture, color, and toughness after cooking" during the Chicago World's Fair, the international Expo organized to celebrate the fourth centennial since the discovery of America by Christopher Columbus.
ABOUT DE CECCO
The entrepreneurial history of the De Cecco family dates back to 1831 when Nicola Antonio De Cecco started his milling business in Fara San Martino (Chieti, Abruzzo). In 1886, his son Filippo Giovanni De Cecco began making pasta with the ingredients he had on hand: the high-quality semolina his father produced from the rigorous selection of the best grains and pure water from the spring in the Majella Mountain.
In 1888 Filippo had the idea that changed De Cecco and the world of pasta-making forever. He conceived, designed, and, the following year, put into operation the first artificial hot-air drying system. This invention revolutionized pasta production, as it made the process faster, more controlled, and safer. It also extended the shelf life of pasta, allowing it to retain its organoleptic characteristics. This is how since then De Cecco pasta could be shipped to countries as far away as the United States.
© All rights reserved