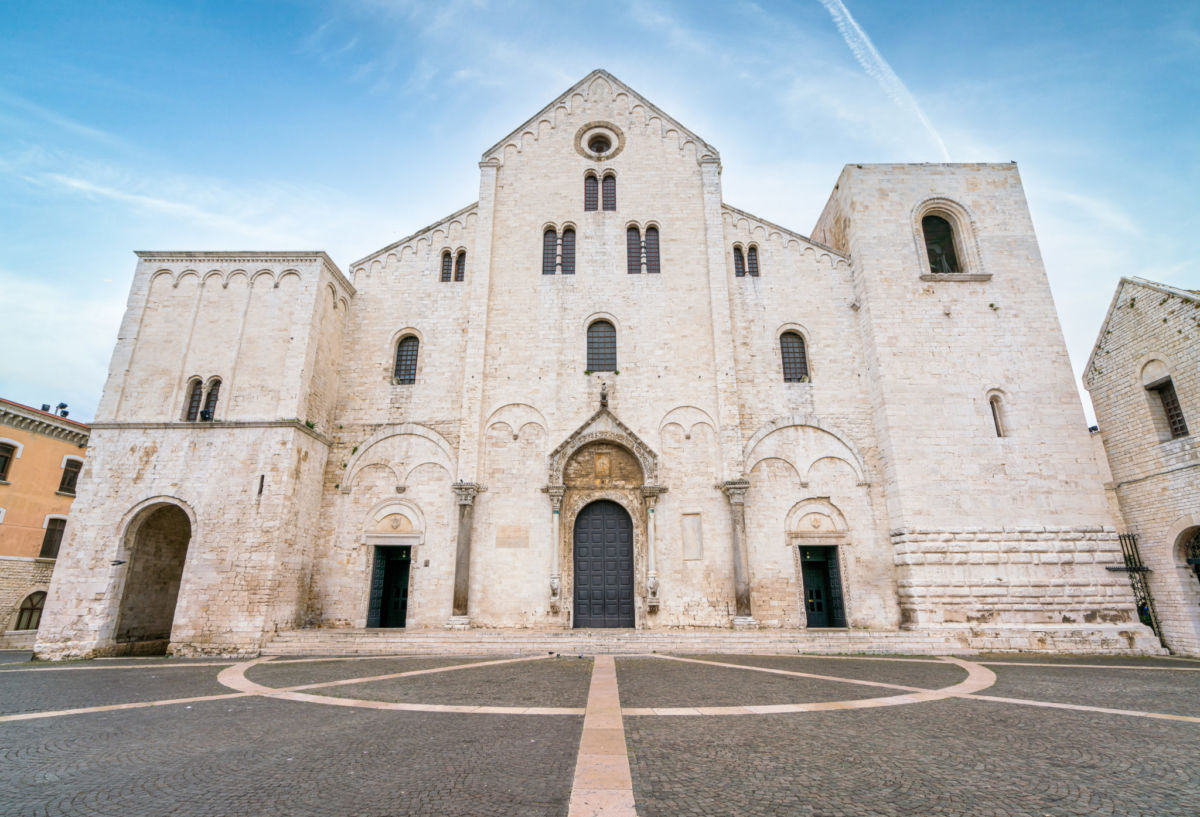 There are 60 agrifood products from Apulia region in the Pdo and Pgi basket: 38 wines and 22 foods. The sector as a whole generates an economic impact of 804 million euros in 2021 (+34.1% compared to 2020), and this figure places Puglia ninth overall among Italian regions in terms of value of Pdo and Pgi supply chains.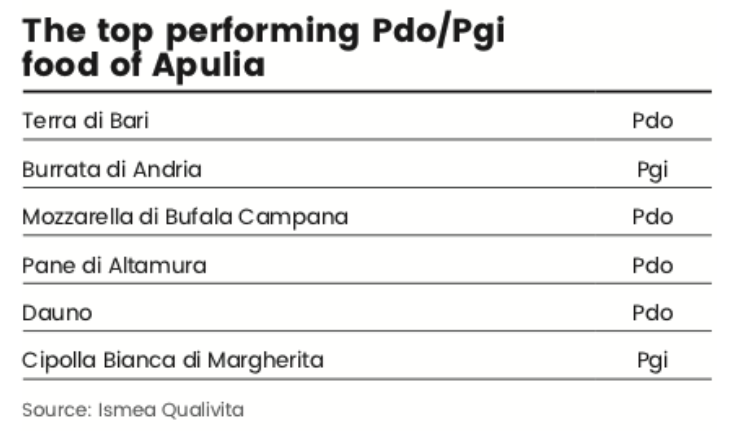 EXPORTS SOARING
According to data processed by Agribusiness Intesa Sanpaolo, agribusiness exports from the Apulia region have experienced strong growth from 2008 to the present, rising from €1.1 billion to over €1.9 in 2021 (+73% over the period). In the first nine months of 2022, exports were up 26.2% over the same period in 2021), reaching sales of €1.7 billion, a full 45% higher than in the pre-pandemic period. The sales performance of Bari's olive oil and pasta district, which doubled its exports from 2008 to 2021 from €124 million to over €266 million, is outstanding, and continued double-digit growth in 2021 (+14.9% over 2020) and the first nine months of 2022 (+39.9%).
INSIDE DISTRICTS
The Bari district is among those that have contributed the most to export growth (+23.4% in the first half of 2022) driven by the pasta and confectionery sector. And while at the national level in the first half of 2022 the agricultural district supply chain grew by 4.3% overall, the largest contribution comes from the Bari fruit and vegetable district itself, which increased from € 126 million in the first half of 2021 to € 262 million in the same period of 2022. Exports are mainly to the Tunisian (45 million euros more than in the first half of 2021) and Algerian (79 million euros) markets.
The Foggia fruit and vegetable and tomato canning district records positive dynamics in the long term (+55% from 2008 to 2021): but in the first nine months of 2022 it shows a decline (-11.3%), caused by the negative dynamics of the German market (-26.1%).

GERMANY ON TOP
Overall, despite the slowdown in the fruit and vegetable sector due to both rising production costs and the drop in crop yields caused by the drought in the first part of the year, Puglia's agrifood exports grew, with Germany as the top market outlet (+7.4% in the first half of 2022), thanks mainly to the contribution of the pasta and desserts, preserves and oil sectors, in which Puglia is a leading player.
© All rights reserved