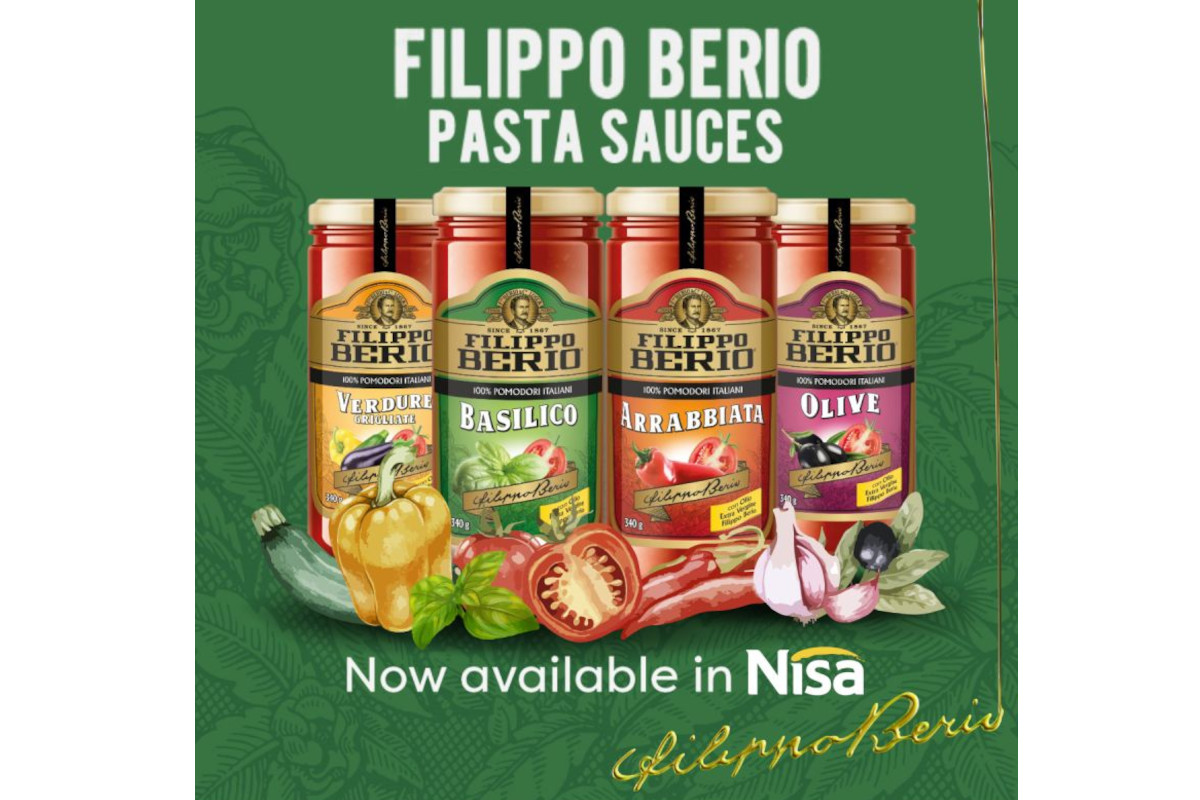 Filippo Berio UK's new pasta sauces are now available in Nisa Retail. Four traditional recipes from the Italian tradition are being presented by the company as "as simple as they are delicious; Basilico, Arrabbiata, Verdure Grigliate, and Olive. Made with naturally sweet Italian tomatoes and Filippo Berio extra virgin olive oil, these are convenient, classic pasta sauces of the highest quality."
When Filippo Berio makes pasta sauces, they ensure that the vegetables are cooked before the tomatoes are added – not at the same time. This crucial two-stage cooking method locks in all the flavor, so our sauces taste fresh. Just like homemade.
The new sauces are lactose-free, gluten-free, and preservatives-free, without added flavorings or artificial ingredients, making them suitable for vegetarian and vegan diets.
© All rights reserved