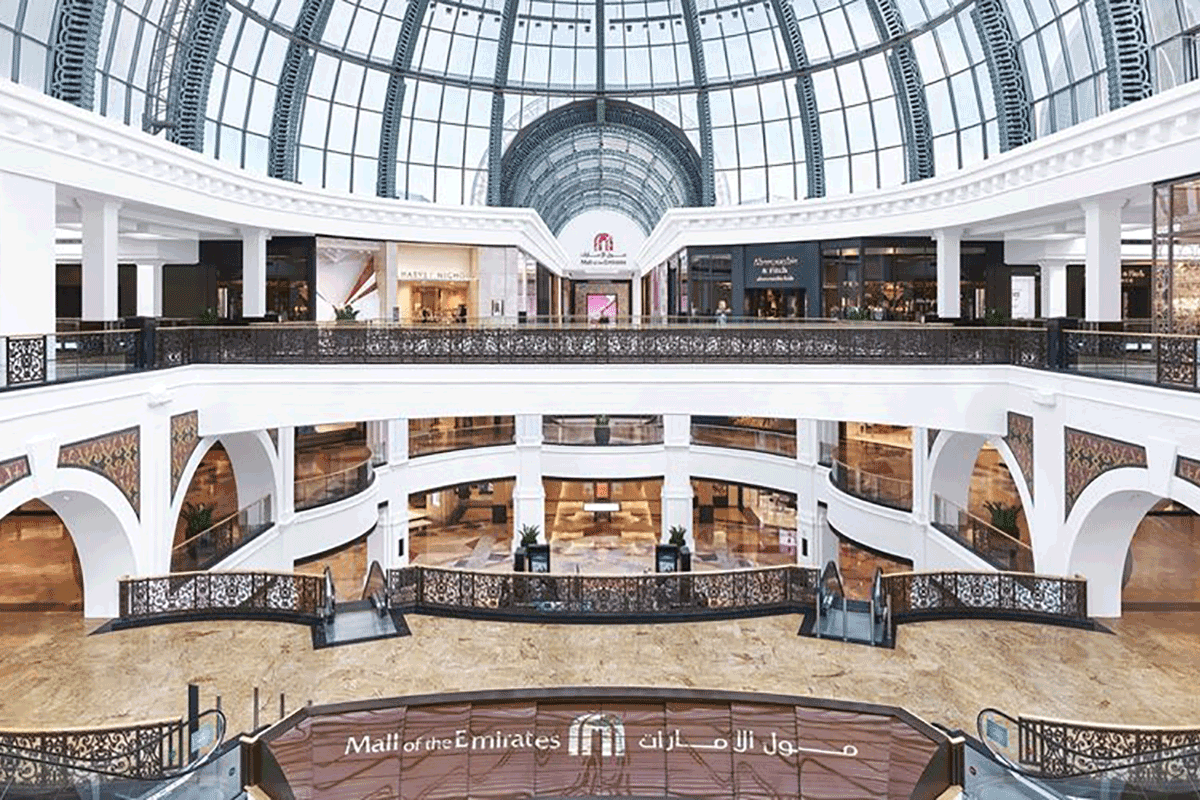 Carrefour always gives a prominent place in its stores to Italian food. This is confirmed by a visit to the store in the Dubai Mall. Here, too, in fact, the retailer reserves several spaces for Italian brands in various departments, and something more. For example, there is an extra display entirely reserved for the Saclá brand with its full range of pasta sauces and pestos.
Italian brands are also positioned in the healthy section of the pasta shelf: actually, we find items from La Molisana and Panzani. Another premium positioning for Italian pasta is placed in the "Chef's choice" frame, which groups De Cecco, Voiello and Panzani products.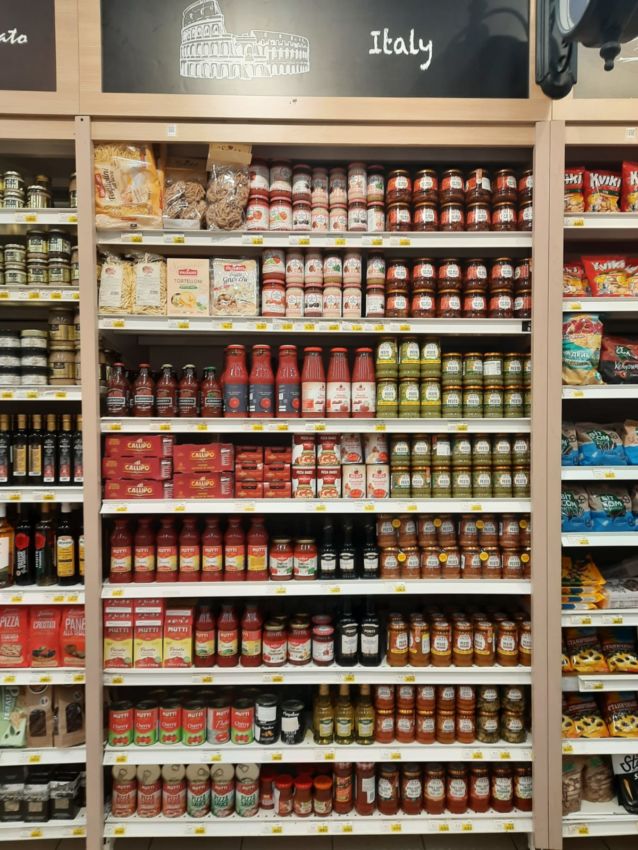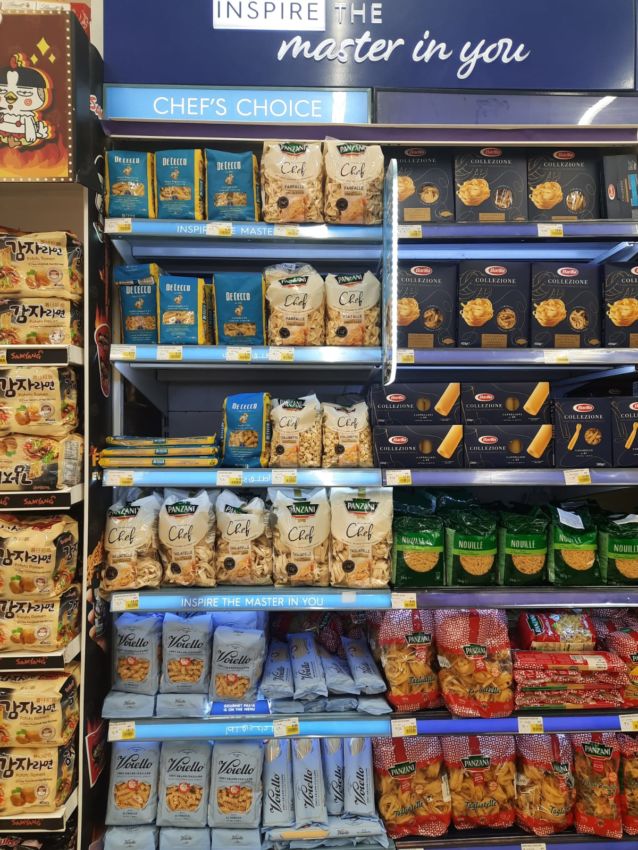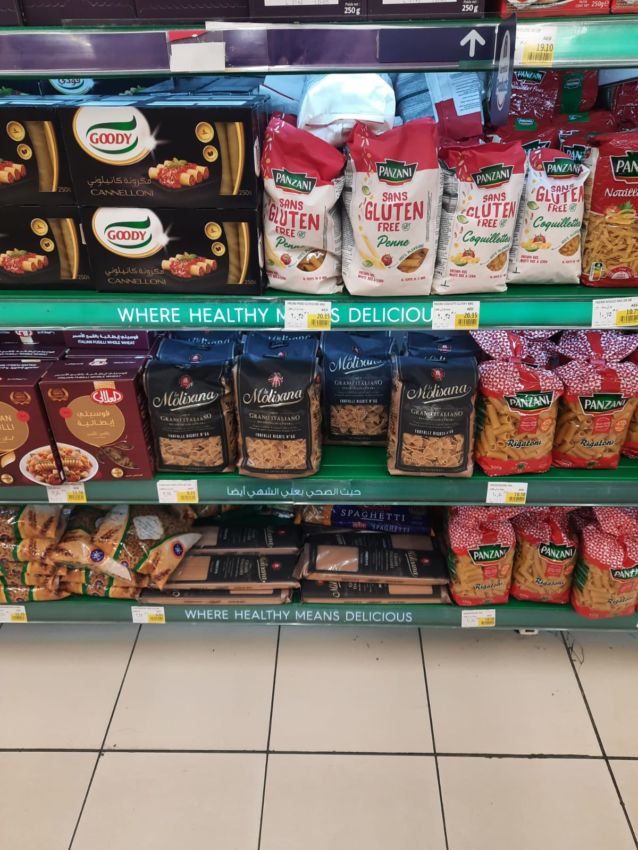 Monini dominates the oil linear, which also houses Bertolli. Not to mention the tuna shelf with 50% of assortment branded Rio Mare and the "Deal" wall reserved for Pomì tomato preserves. Among condiments we find the Modena balsamic vinegar of big Italian brands such as De Nigris and Ponti as well as Italian brands preside over the dairy section. There are Granarolo, Ambrosi, Galbani, Zanetti for mozzarella and grated cheese, the Mascarpone of Sterilgarda and Deliziosa Burrata cheese of Delizia, an Apulian producer of Italian dairy specialties.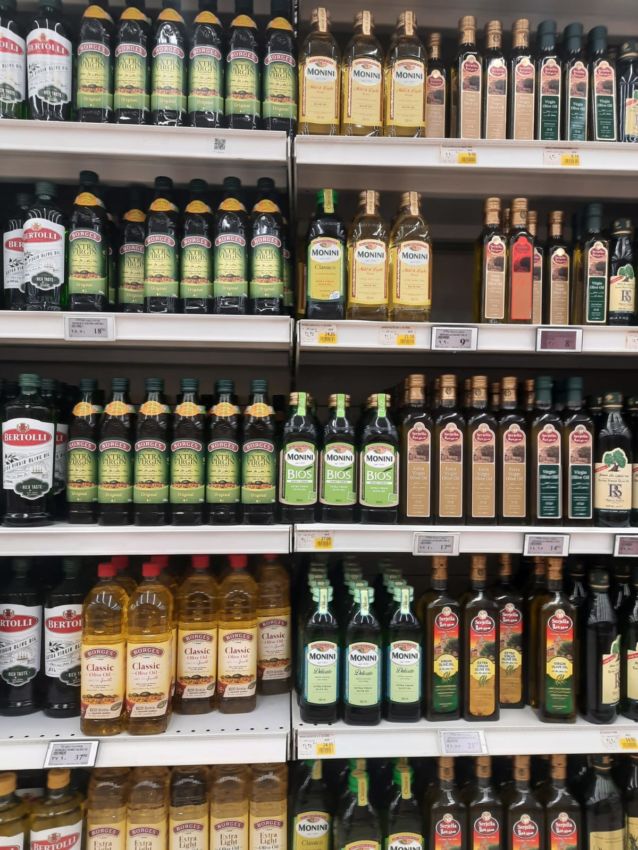 MORE ABOUT THE MALL
Mall of the Emirates is one of the landmarks of Dubai and the UAE, opened in 2005 along the iconic Sheikh Zayed Road. It is one of the largest shopping malls in the world, with an area of more than 250,000 m2, more than 630 outlets, including luxury boutiques, bars, restaurants and stores of all kinds. Inside is the Carrefour Hypermarket, with a wide selection of products and an innovative format offering premium corners with fresh, locally prepared products
© All rights reserved