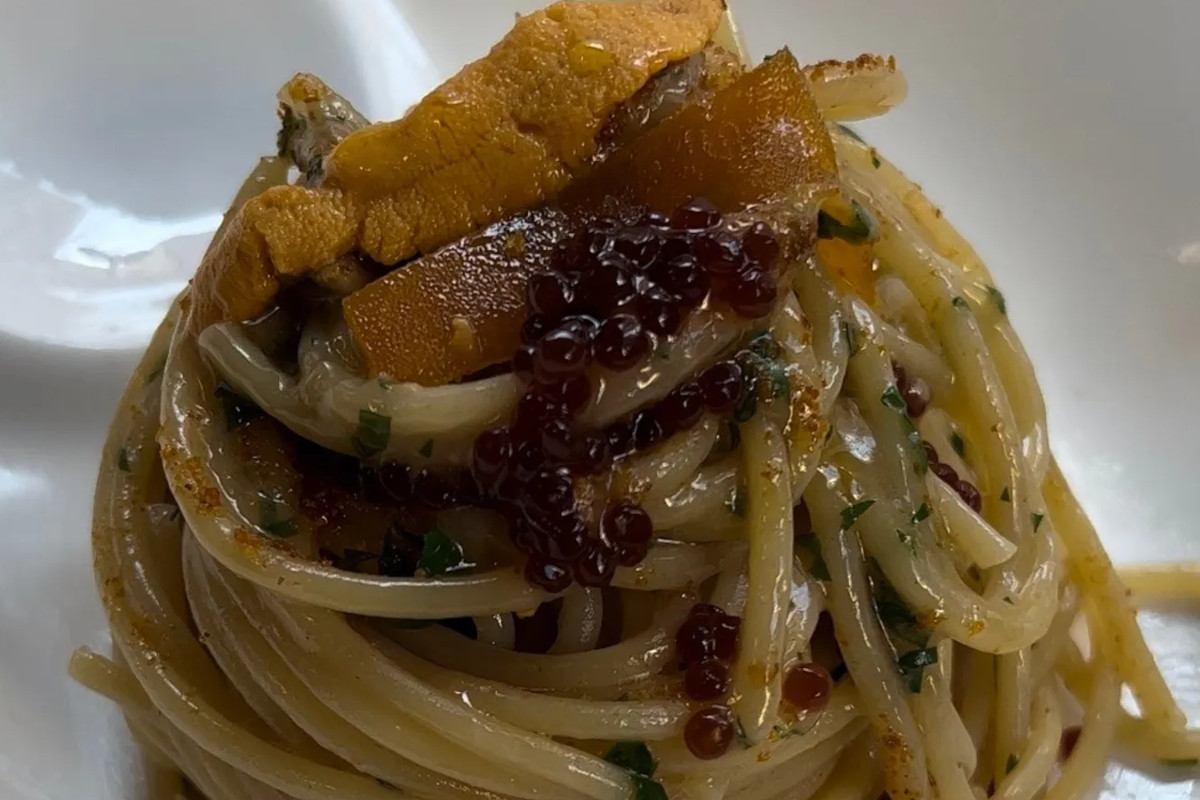 Michele Casadei Massari, the founder and executive chef of New York City's Lucciola, shared a recipe for Spaghettone Matt Felicetti with bottarga and uni with USA Today. Pasta can in fact serve as a casual meal but with bottarga and uni, this dinner is the epitome of luxury and can be made at home.
Click here to read the interview with chef Casadei in the latest Italianfood.net issue
The olive oil paired with bottarga, uni, shaved roe, and pasta is an absolute treat for your taste buds. All that said, bottarga and uni can get expensive. If you need to find a substitute, grated bottarga can serve as an option.
THE RECIPE
Makes: 2 servings
Time: 5 minutes prep, 10 minutes cook
Ingredients:
7 ounces spaghettone matt felicetti
7 ounces uni
4 ounces bottarga
2 garlic cloves
3 tablespoons extra virgin olive oil
1 teaspoon salted butter
Pepper
Shaved roe
Instructions:
Heat the oil and garlic in a pan.
Add the sea urchin pulp and switch the heat off.
Drain the pasta halfway through cooking.
Remove the garlic from the pan and bring the spaghetti to the end of cooking in the pan.
At the end of cooking drizzle olive oil, pepper, and shaved roe.
© All rights reserved