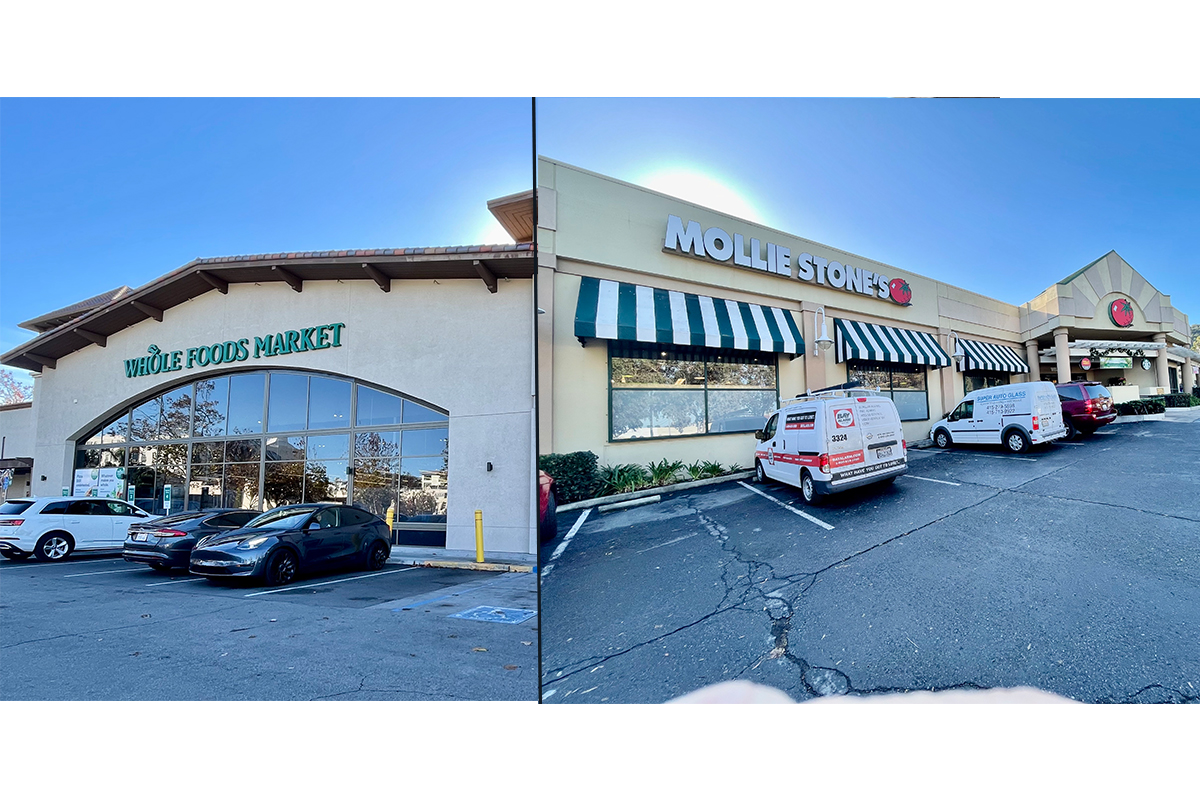 The San Francisco Bay Area is a mecca for foodies and wine lovers with upscale grocery stores in every neighborhood. Retailers such as Whole Foods, Mollie Stone's, Draeger's and Lunardi's have multiple locations in the densely populated thirty-five-mile peninsula located South of San Francisco.
Discover the deep dive on U.S. Market on our new Italian Food Regions issue
WHOLE FOODS IN REDWOOD CITY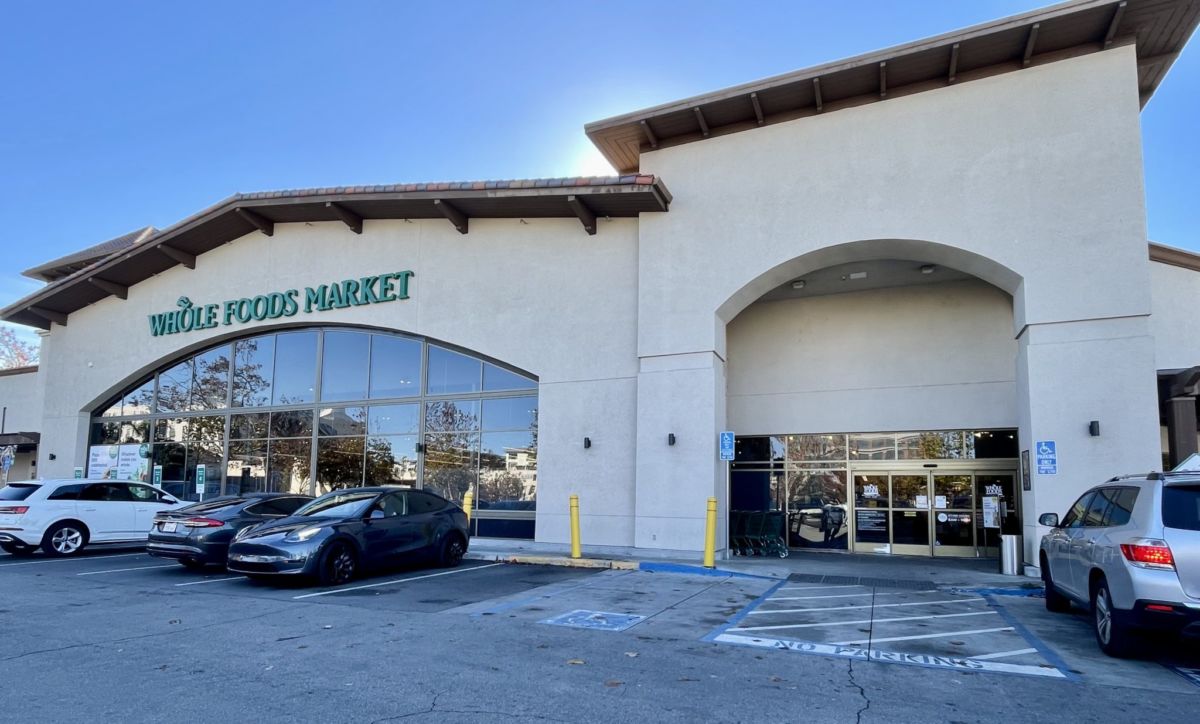 With warm lighting and neutral colors, Whole Foods in Redwood City creates
a pleasant, inviting and calm shopping experience. They offer a variety of private label Italian products and Italian brands. Known for their health-conscious roots, Whole Foods dedicates an extensive space to gluten-free pastas such as Banza (not Italian) made from chickpeas, with red lentils and private label options with cauli ower, chick pea, corn or rice our. Traditional wheat pasta is also offered from brands such as De Cecco, Rummo and Seggiano. Special holiday displays feature Rao's pasta (not Italian) with Bono Sicilian extra virgin olive oil.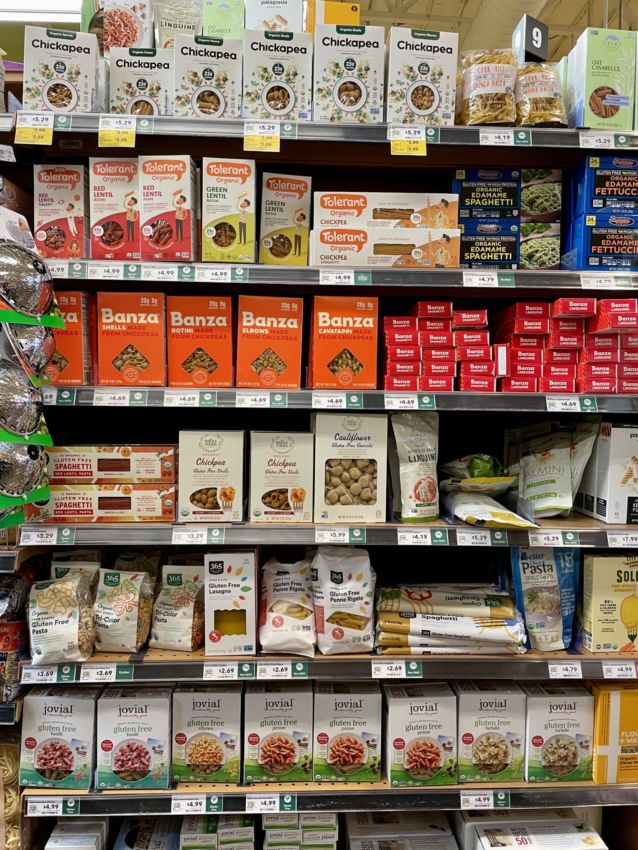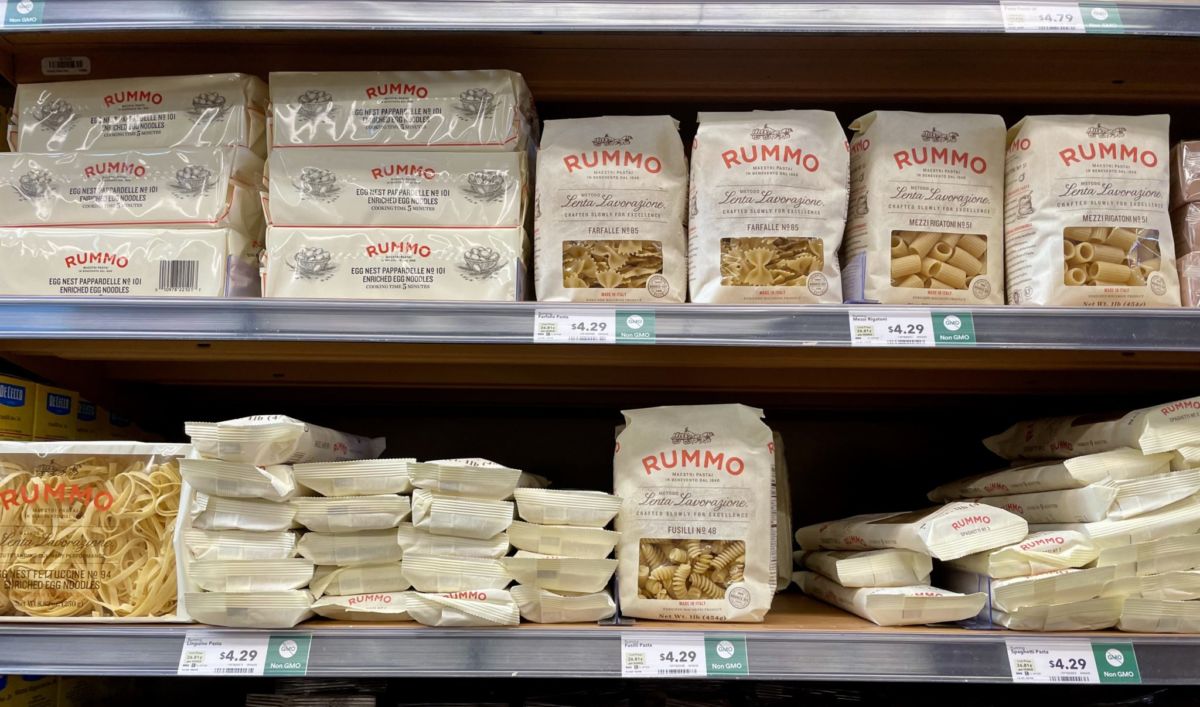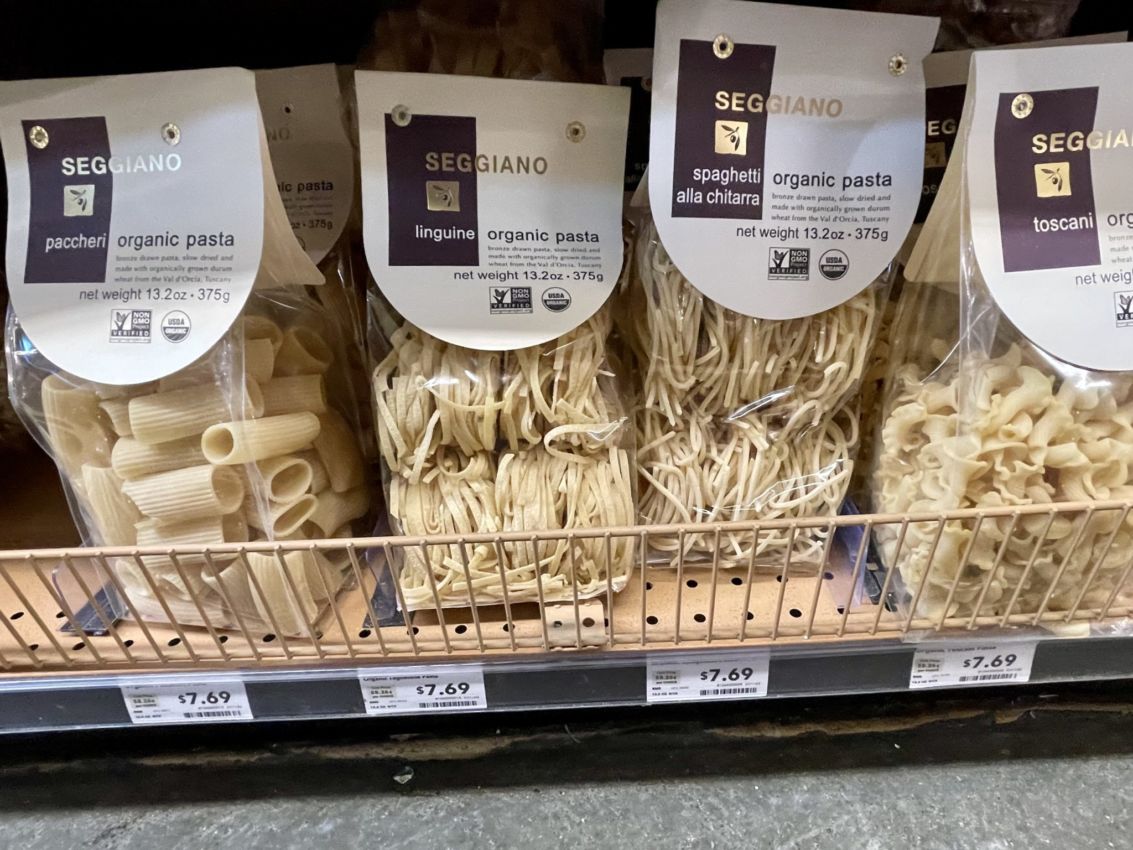 For economically conscious consumers, Whole Foods private label pasta is priced 50-70% lower than other brands. Opposite the pasta aisle are healthy olive oils. Partanna's red can with a colorful Sicilian countryside on it surely stands out. Colavita vinegars sit adjacent to the oils and Organico Bello and Bionature tomato preserves products are nearby. On the opposite side of the store, in the beverage aisle, San Pellegrino is placed beside private label Italian waters and sodas. For the holidays, Presto Prosecco is featured on a sale in the wine and cheese section with olives, cheese and crackers.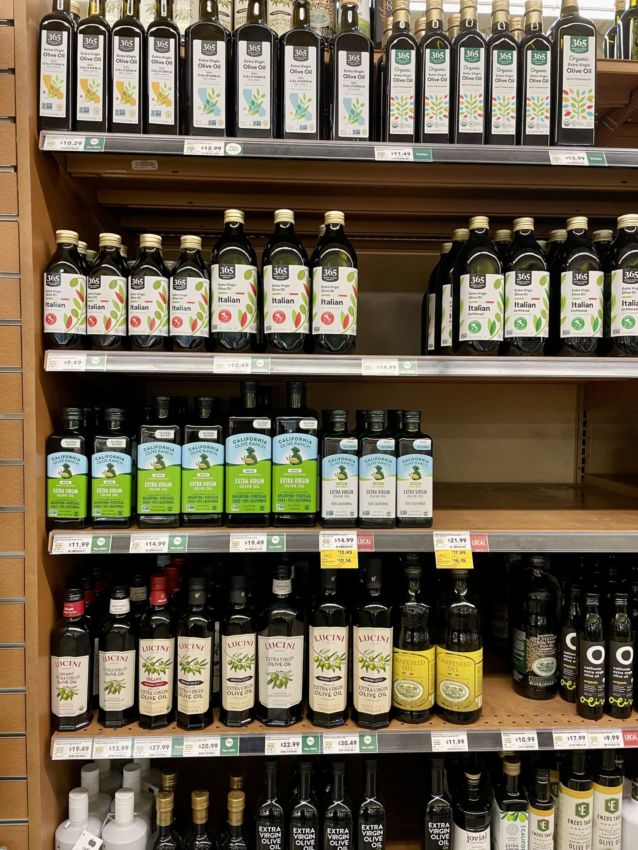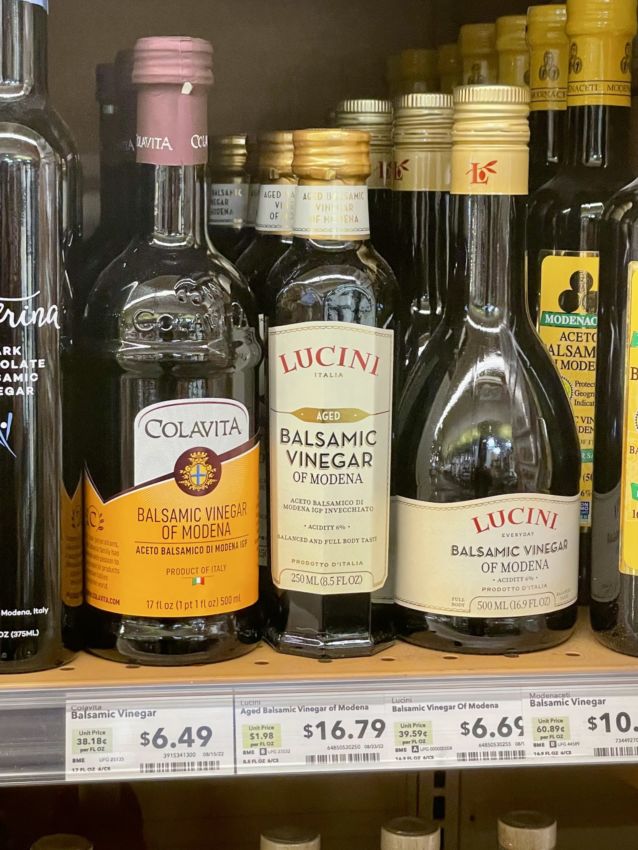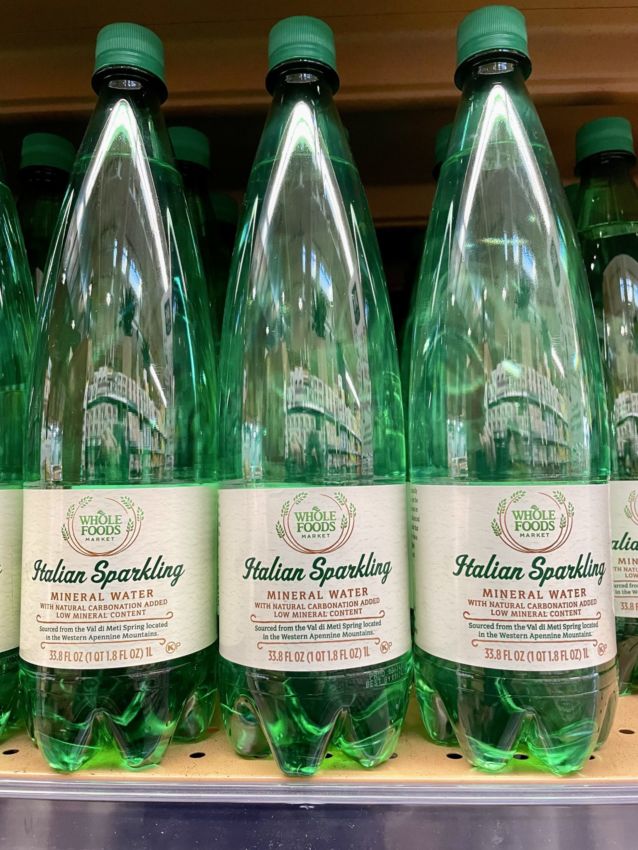 Discover the deep dive on U.S. Market on our new Italian Food Regions issue
MOLLIE STONE'S IN SAN MATEO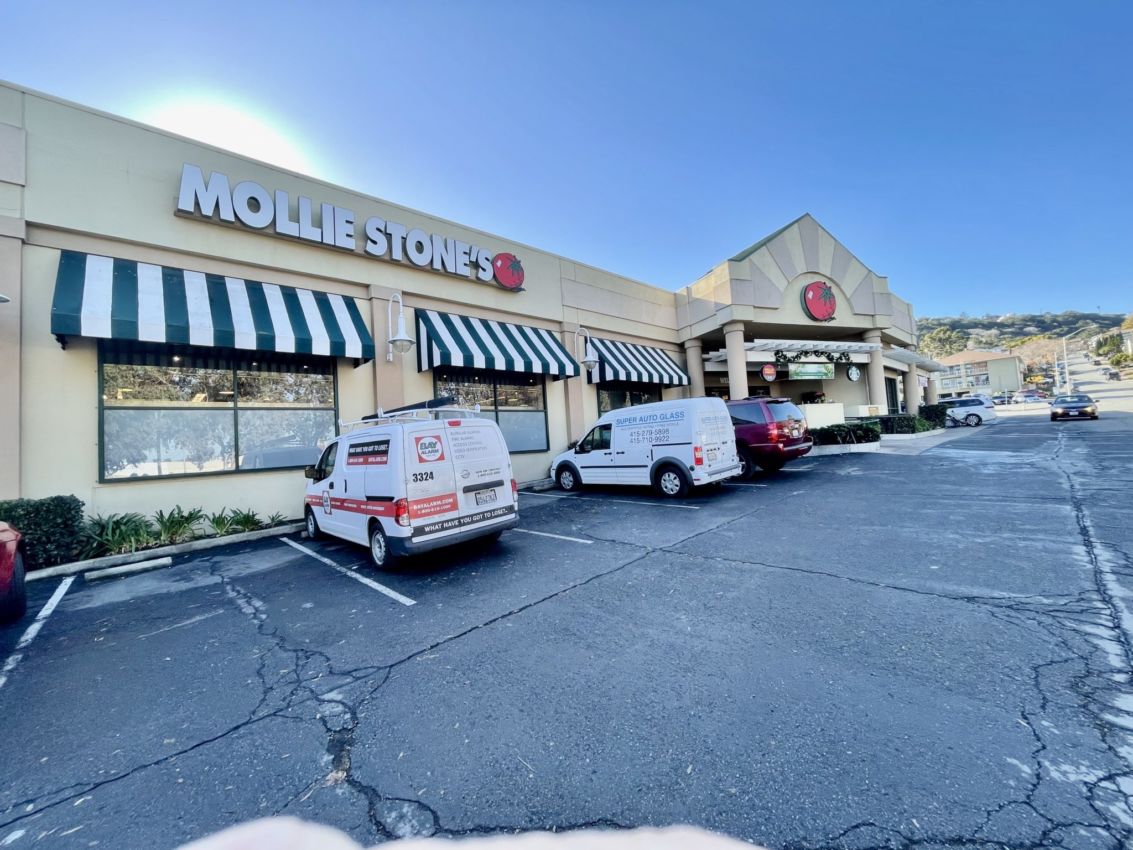 In contrast to Whole Food's earthy, minimalistic look and feel is the festive and bright Mollie Stone's in San Mateo. In the fresh foods section at the front of the store, one is greeted by rows of impressively stacked San Pellegrino bottles standing like soldiers at attention. This type of perfectly aligned product presentation is replicated throughout the store on the modern steel shelving.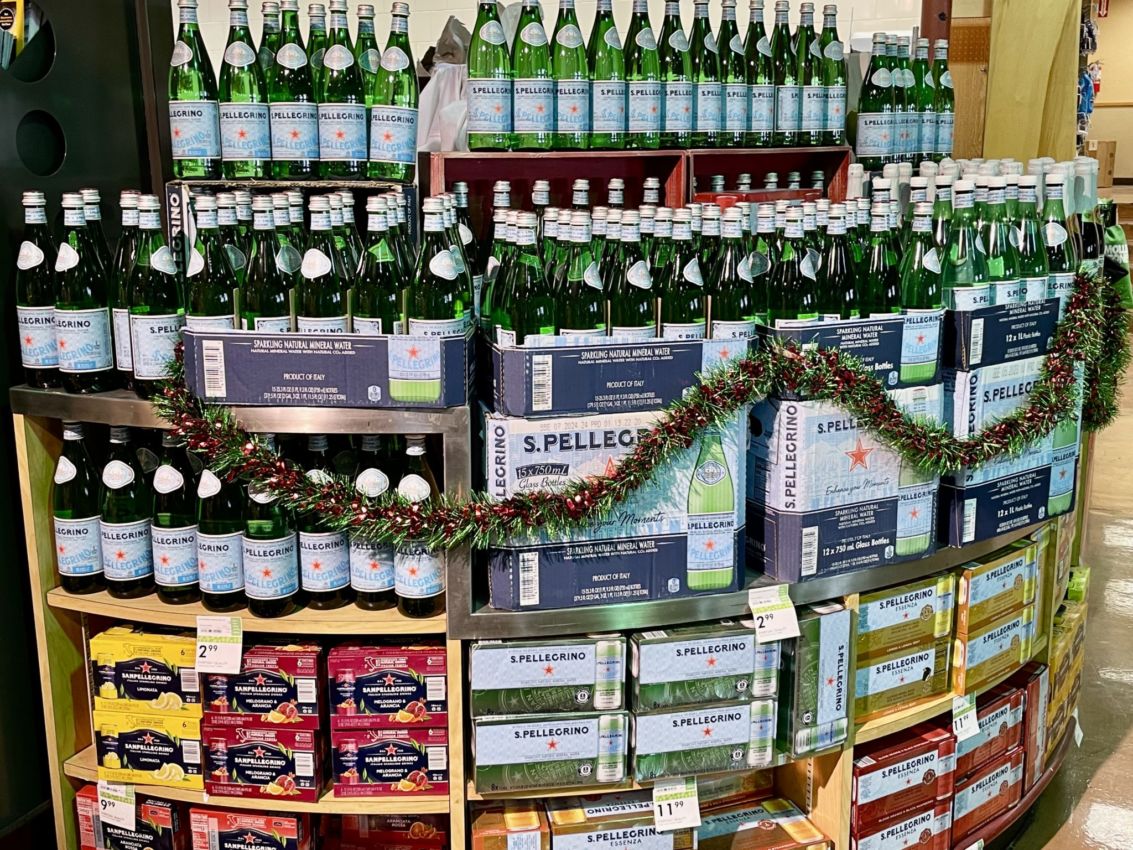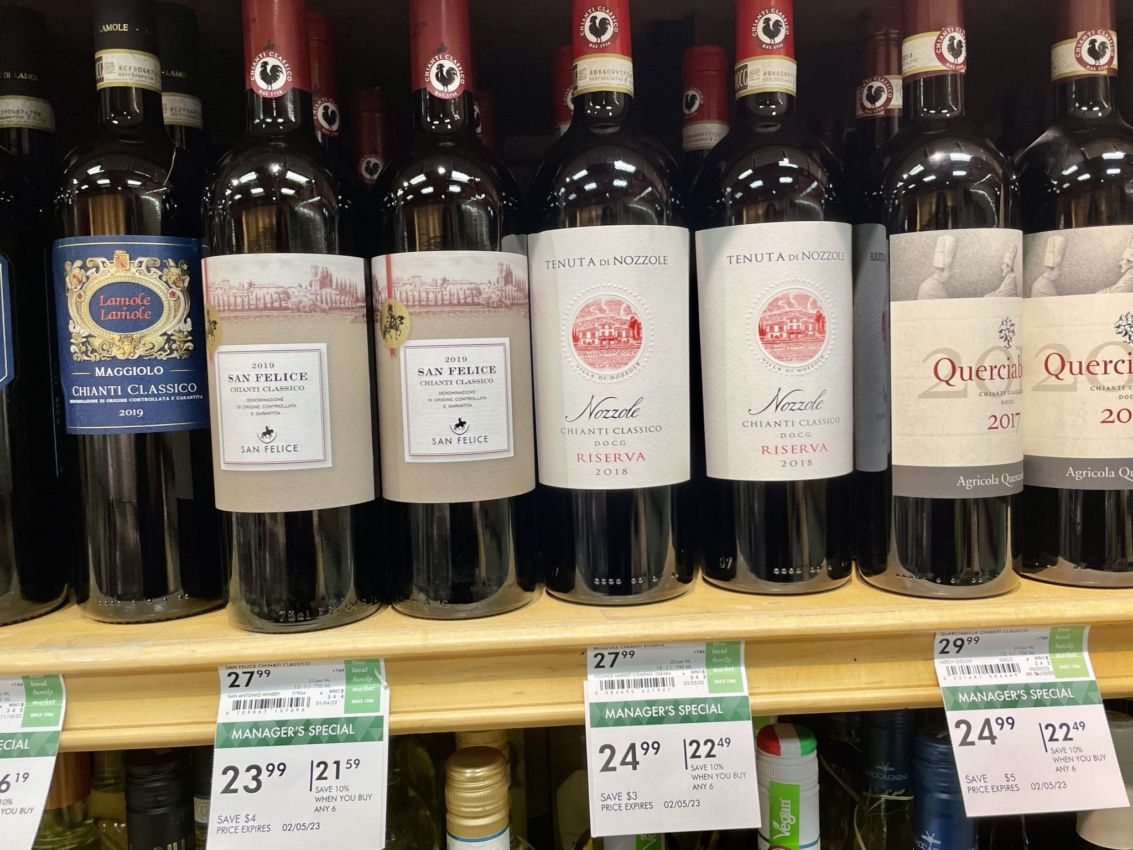 Mollie Stone's carries a large selection of Italian brands, especially in the pasta aisle, dedicating a full rack to De Cecco pasta in addition to an end-cap display featuring De Cecco pasta with olive oil, broth and sauce. The Italian pasta section includes brands such as Marella's multi-colored Lasagna ribbons and pastas artfully wrapped in clear packages and tied with natural bows. In the refrigerated section, one can find Mamma Emma's easy to heat gnocchi in three flavors. Italian tomato products occupy shelves among local brands such as California brand Muir Glen priced at $4.69 positioned next to Nonna Luisa's on sale for $4.99.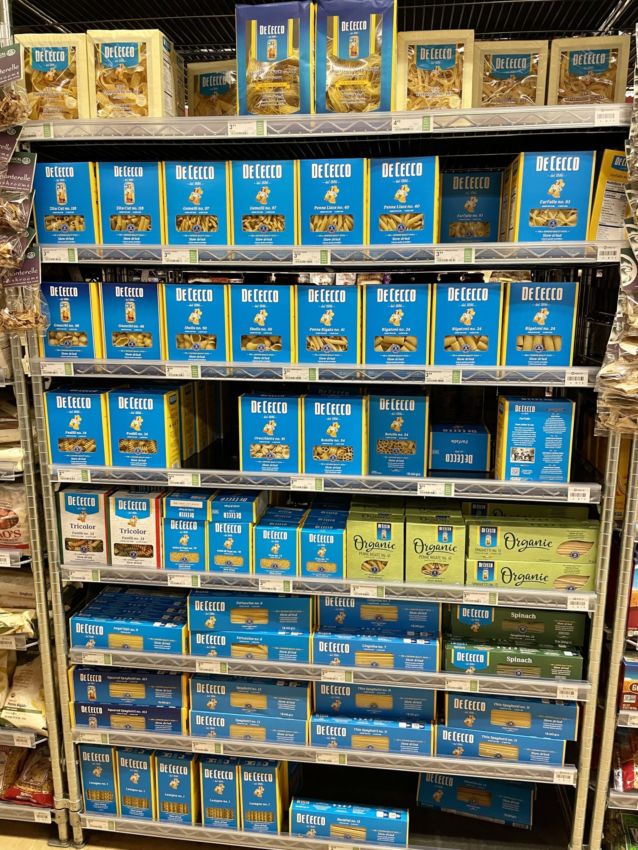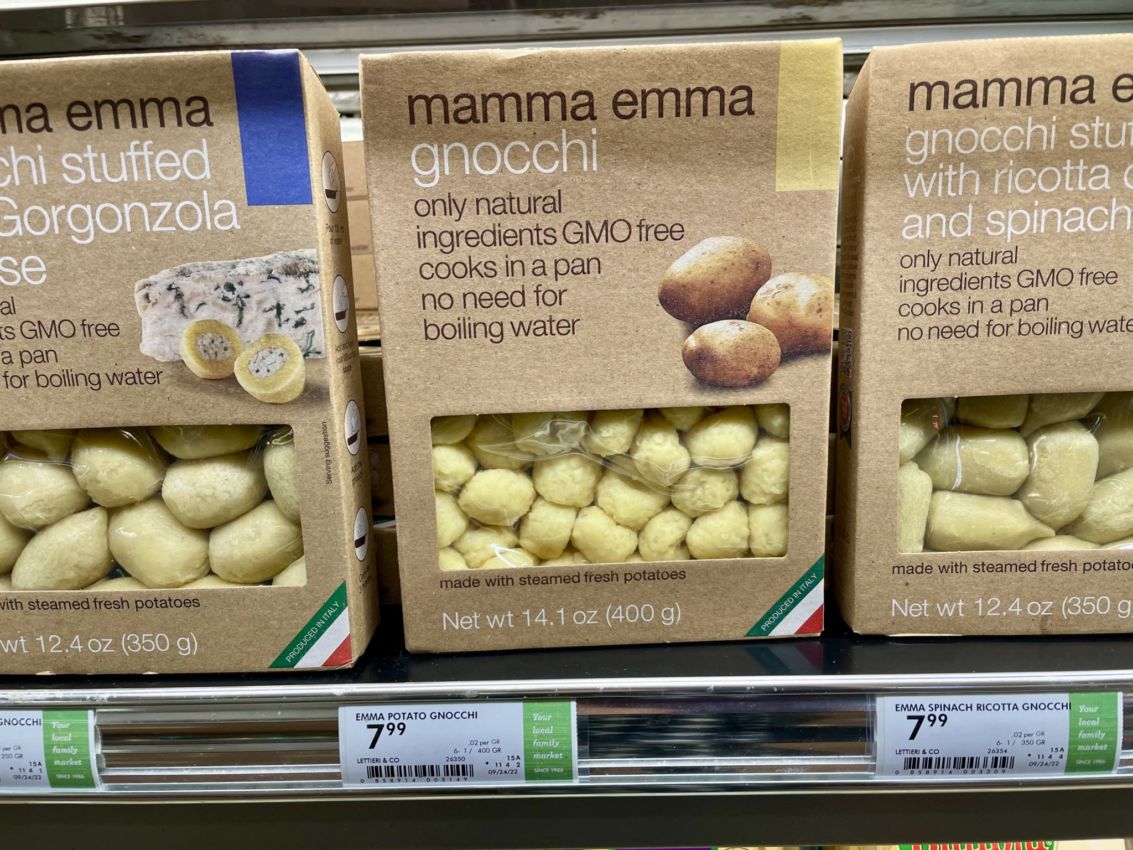 A plethora of Italian vinegars takes up an entire rack with brands such as Barriani (from California), Colavita, De Nigris, Monte Pollino and Monari Federzoni. Molly Stone's open area wine section organizes wines by country. Many Italian wines were featured on a manager's special price such as Chianti from San Felice and Tenuta di Nozzole.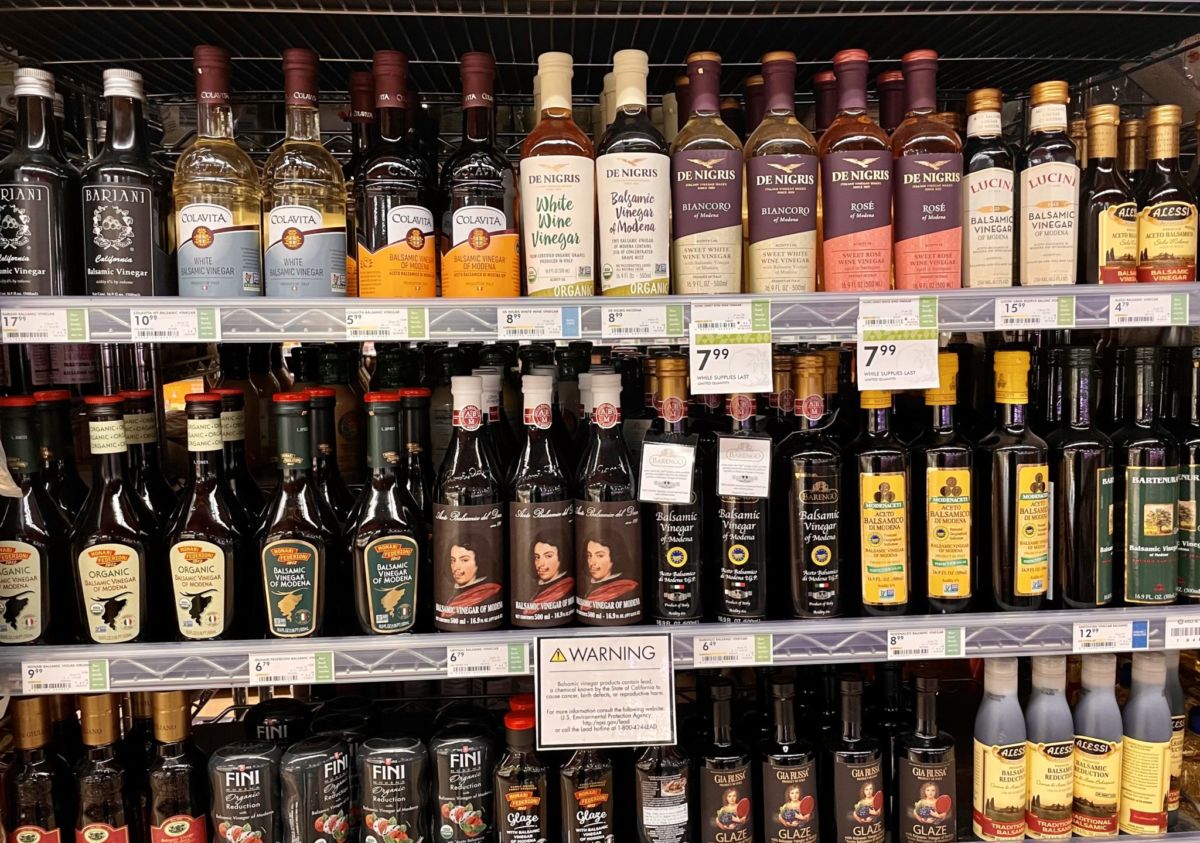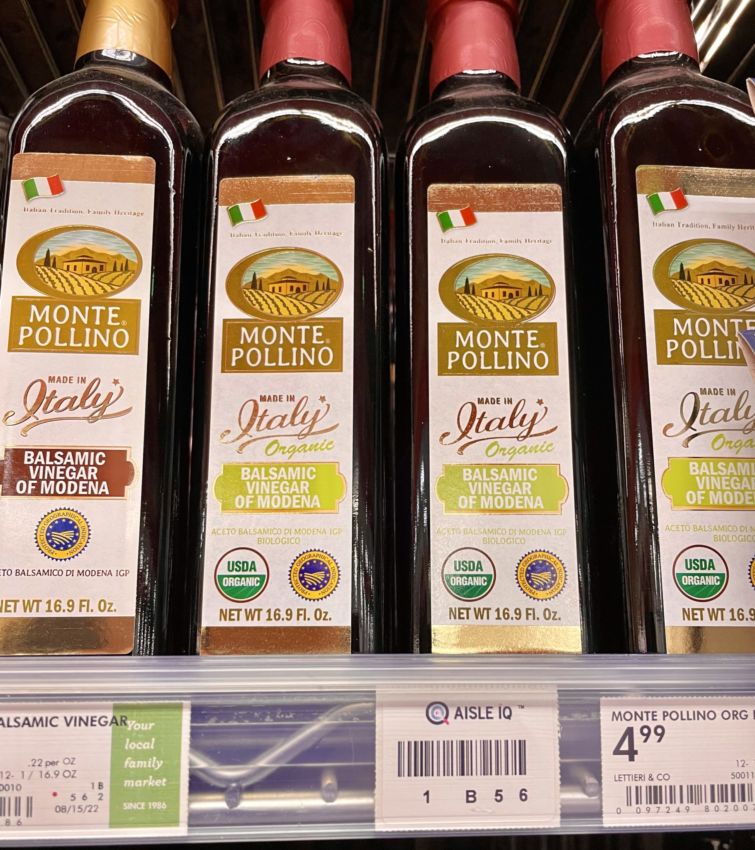 No meal is complete without "i dolci"! Mollie Stone's offers Italian cookies such as Bonomi and Cantuccini, and Pannettone from Maina, which is featured in an end-cap holiday display with other sweet treats in boxes of red and green.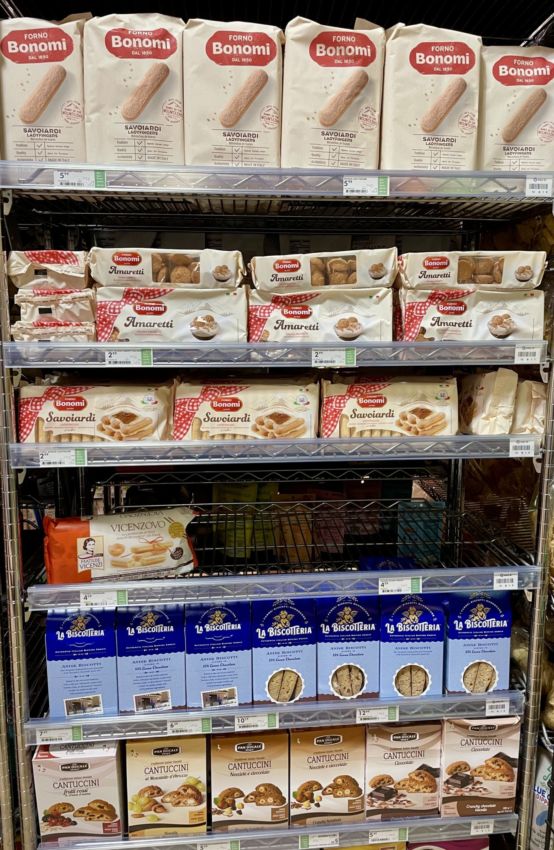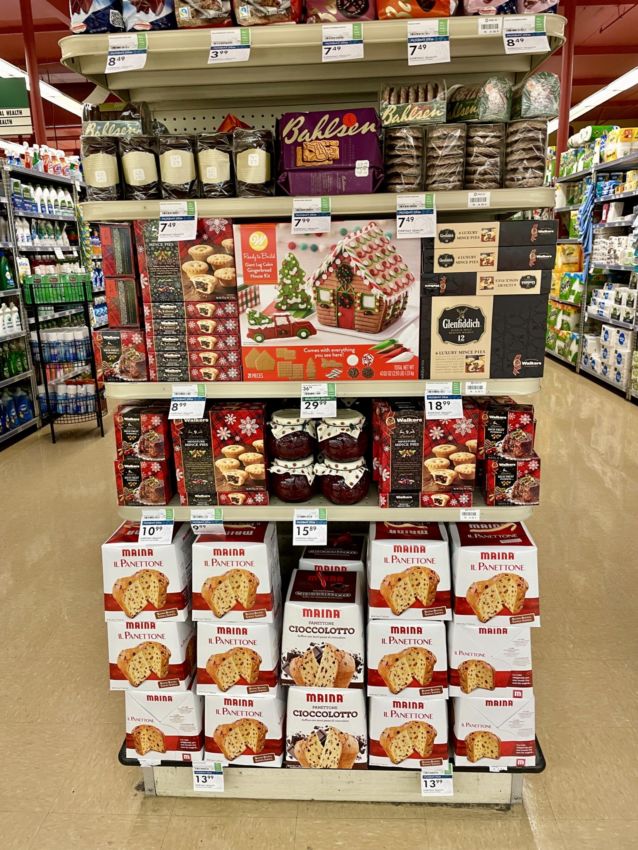 © All rights reserved