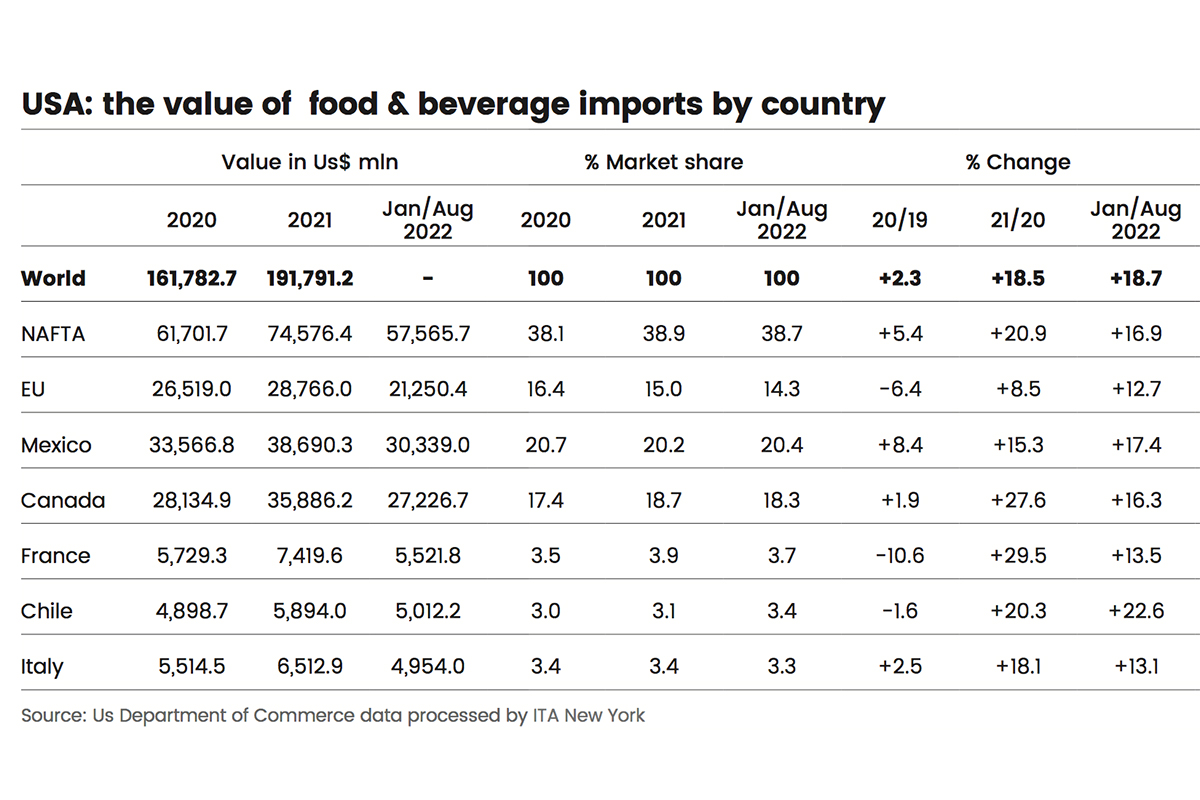 The most recent data released by the U.S. Department of Commerce confirm the positive trend of Italian agri-food exports to the U.S., which, in the first 8 months of 2022, increased by 13.1% compared to the same period last year, reaching $4.95 billion. "In 2021, our sales recorded $6.5 billion for the food & wine sector alone", reports Antonino Laspina, Director of ITA Agency in New York and Coordinator of the U.S. network.
U.S. FOODSERVICE, AN INCREASINGLY STRATEGIC CHANNEL
The ITA Office in NY has implemented a series of projects aimed at American restaurants with the goal of pushing promotional action and raising awareness and use of authentic Italian products and cooking techniques. As such, the Italian Restaurants Today project promoted masterclasses aimed at about 700 professionals held by star chef Ernesto Iaccarino (Don Alfonso) and pastry chef Andrea Zanin. Educational events were also carried out, such as a tasting tour in 12 American cities with a focus on agri-food products with designations of origin, and "Dining With Bacchus", a 6-stage tour that highlighted Italian wines by pairing them with traditional Italian dishes as well as in some international dishes. Other events were organized for World Pasta Day and World Cooking Week, including a seminar focusing on the great issue of sustainability. ITA guarantees support for companies attending the Fancy Food Show again this year with specific media efforts.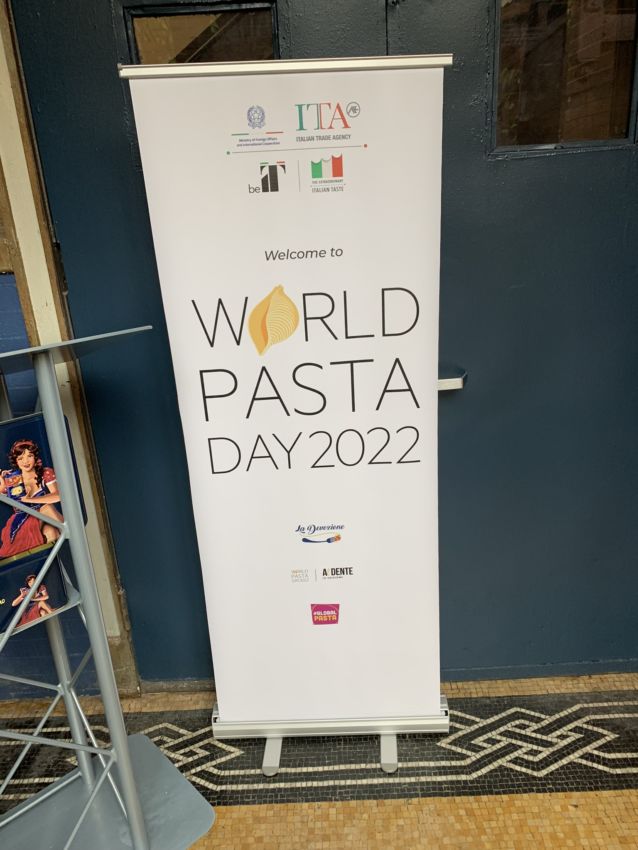 ON TOUR WITH U.S. RETAILERS
The ITA Chicago Office, which manages promotion and communication campaigns with retailers in the U.S., collaborated with the World Market (242 stores) and Rouses Markets (63 stores) chains and co-financed two in-store promotional campaigns and with the Hy-Vee chain (275 stores) an e-commerce campaign.
In 2023, partnerships with World Market, Rouses, and Hy-Vee are renewed for in-store campaigns; and a new partnership with the H-E-B chain (363 stores) is launched with both an in-store and online campaign.
These promotional actions aim at the entry and spread of Italian agri-food products in foreign markets.
The activities focus on the quality and value of Made in Italy, differentiating it from Italian sounding products.
© All rights reserved