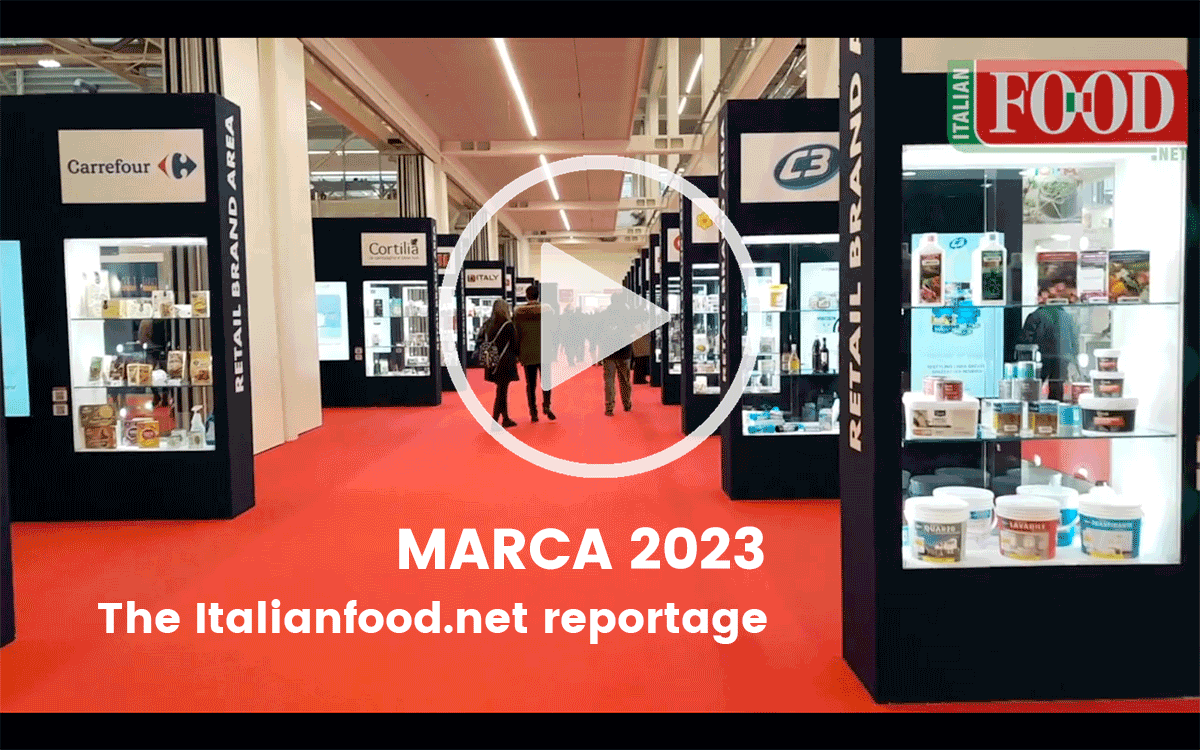 Here are some trends Italianfood.net highlighted at Marca Trade Show in the retail brand area and among the booths of Italian companies.
EMERGING TRENDS IN THE SPOTLIGHT
Ice cream positioned as dessert in terms of consumption occasions. It is interesting to see the frequent use of traditional Italian ingredients and recipes such as pistachio or nougat. Unes did this with the Viaggiatore Goloso brand, but also Despar Italy and Conad.
Better for you, such as all natural and organic, is another well established trend. Despar Italy and Selex brands are riding this trend with wide ranges.
Sourced in Italy, such as Pdo and Pgi certified products and 100% Italian products, is another main trend. Some examples are Pasta di Gragnano Pgi from Fior Fiore, Coop Italia's premium brand, and Coop Italia's new 3-grain pasta. But there is also Carrefour with its Terre d'Italia line of Pdo and Pgi products, and Conad with its Sapori&Dintorni brand.
High protein is a trend that is becoming increasingly cross category: we now see it in products such as fresh pasta from the company Lo Scoiattolo and the Felsineo brand of veg salumi.
Two other emerging trend in private label business are pinsa and aperitif-drinks – two categories typically linked to the Italian way of life that until recently were only covered by the branded industry.
© All rights reserved