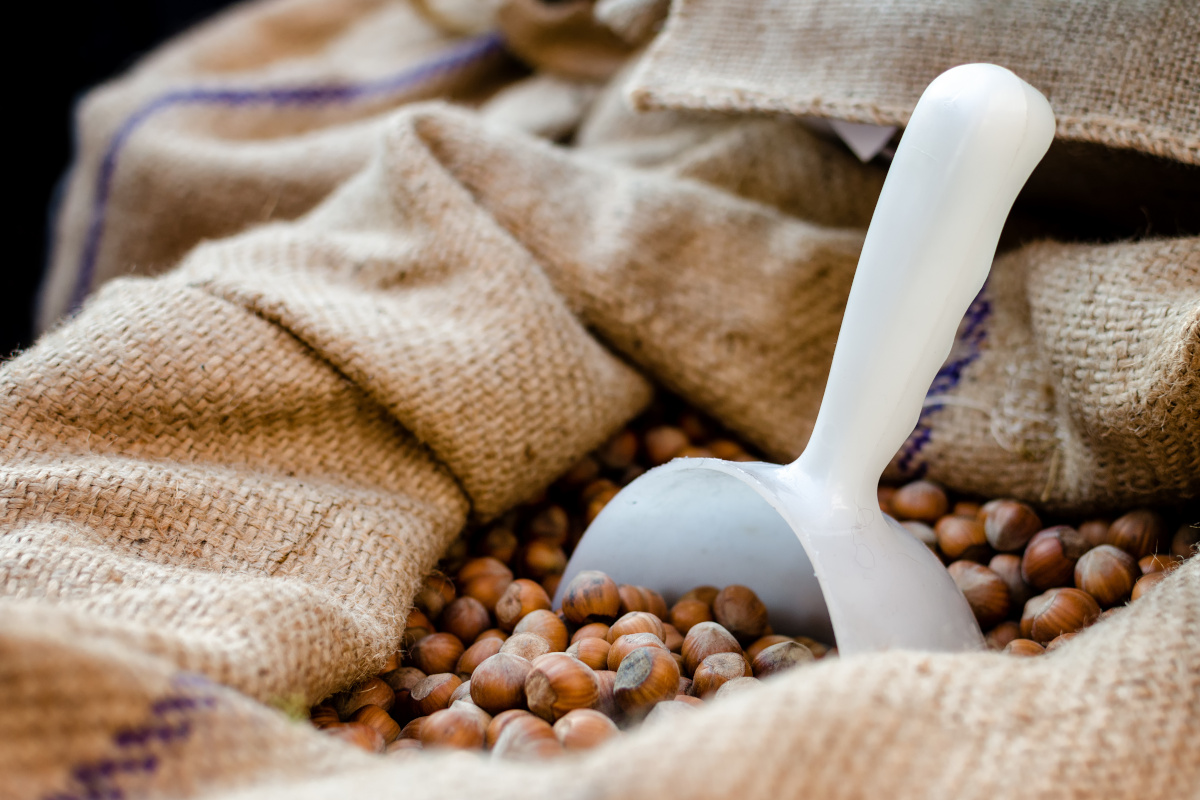 Italy is the world's second-largest producer of hazelnuts, after Turkey, and the first in Europe. To meet the demand for healthy products, from 2018 the area dedicated to hazelnut groves has increased by about 5 thousand hectares, thus allowing a steady increase in production.
The Nocciola del Piemonte PGI (Pgi Piedmont Hazelnut) has been on the upswing. This is confirmed by the Intesa Sanpaolo bank Department of Agribusiness, which has placed this product among the top 10 PDO and PGI foods in 2020. In fact, it has generated 10 million euros more exports than in 2019 (+36%). The favored markets are Germany, Poland, and Saudi Arabia.
In the first six months of 2022, however, this performance was downsized. The Piedmont hazelnut and fruit district was the only one in the region to record a decline in exports (-28.5%), and the reason for this was environmental and climatic events that damaged fruit production (source: Intesa Sanpaolo Monitor, October 2022).
Exports to all key outlet markets turned out to be down. "Exports to Germany, a country that, considering the whole of 2021, absorbed more than a third of the district's total exports, halved. Exports to France, Poland, Egypt, Spain, and the UK declined too. On the other hand, exports to India, Saudi Arabia, and Brazil increased. In comparison with the first half of 2019, the district expresses a slightly positive result (+3.8%)," Intesa Sanpaolo's report says.
© All rights reserved