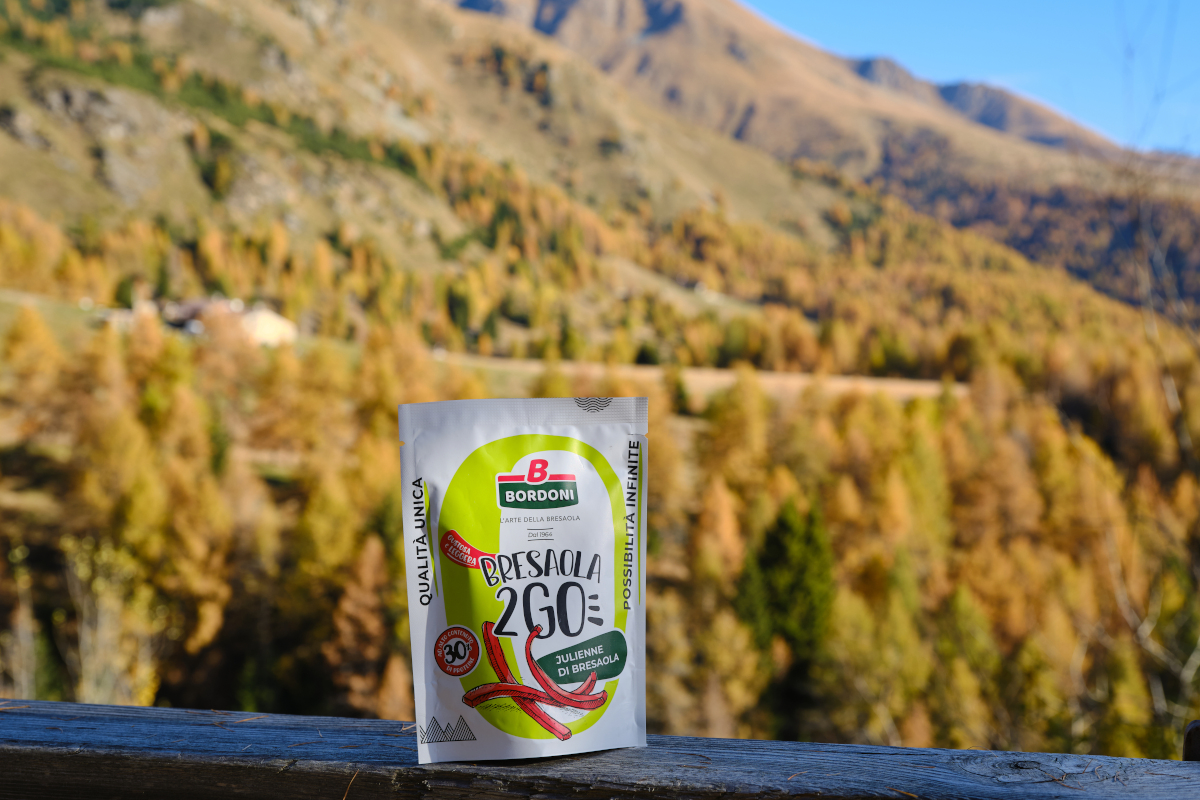 Salumificio Bordoni is careful with today-and-tomorrow consumers' trends, more and more oriented to products capable to combine raw materials' taste and qualities with a fast and quick consumption suitable for hectic everyday life.
Bresaola 2GO is the answer to these needs. The new bresaola julienne in a practical doypack format is perfect to be carried everywhere and for the on-the-go lifestyle. The Bresaola 2GO peculiarity is to be a product with infinite possibilities: it can be a tasty snack for all ages, an unexpected topping for salads and poké, or a protein pre-workout snack. The bresaola julienne is obtained from the best meat cuts, processed according to the Bordoni family's ancient recipe, then expertly aged.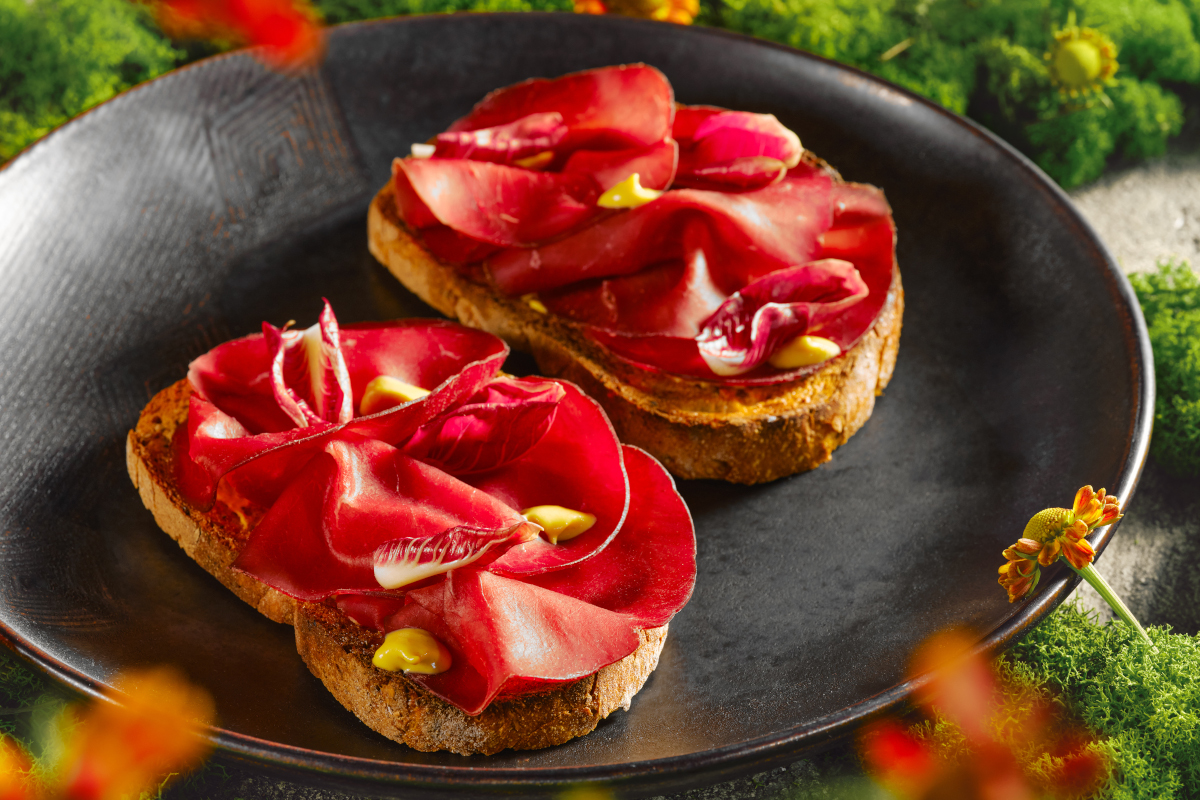 "The Bresaola 2GO project has been created with the aim to give the consumer an easy product, commonly used and with the same quality of always," Barbara Bordoni from Salumificio Bordoni says "a high protein amount and the easy transport make Bresaola 2GO a multi potential product: from sport to lunch break to the most traditional cooking, stimulating buyer's creativity. We expect good feedback as it consistently meets the current trends oriented on a convenient but conscious consumption."
Bresaola 2GO combines past and future in a product that is the match between the ancient Valtellina art of charcuterie and technological innovation. Bresaola 2GO will be distributed in the best supermarket chains and has been officially introduced at the SIAL Paris 2022 exhibition where it was selected among the SIAL Innovation awards for innovation and alimentary trends finalists.
LE FAMIGLIE DEL GUSTO
Salumificio Bordoni is part of the Le Famiglie del Gusto group, a company network based on the collaboration of Italian family companies specializing in charcuterie production for more than 50 years. Each company operates respecting high-quality standards and shares with the other ones the pride, the passion for their own products, and a strong Italian tradition passed through the generations. Family is always the most important value joining all Le Famiglie del Gusto. Each company is deeply specialized in the processing of one or more charcuterie lines to offer a highly-competitive wide range. Le Famiglie del Gusto products are followed during every processing phase, from the arrival of the raw materials to the slicing.
© All rights reserved