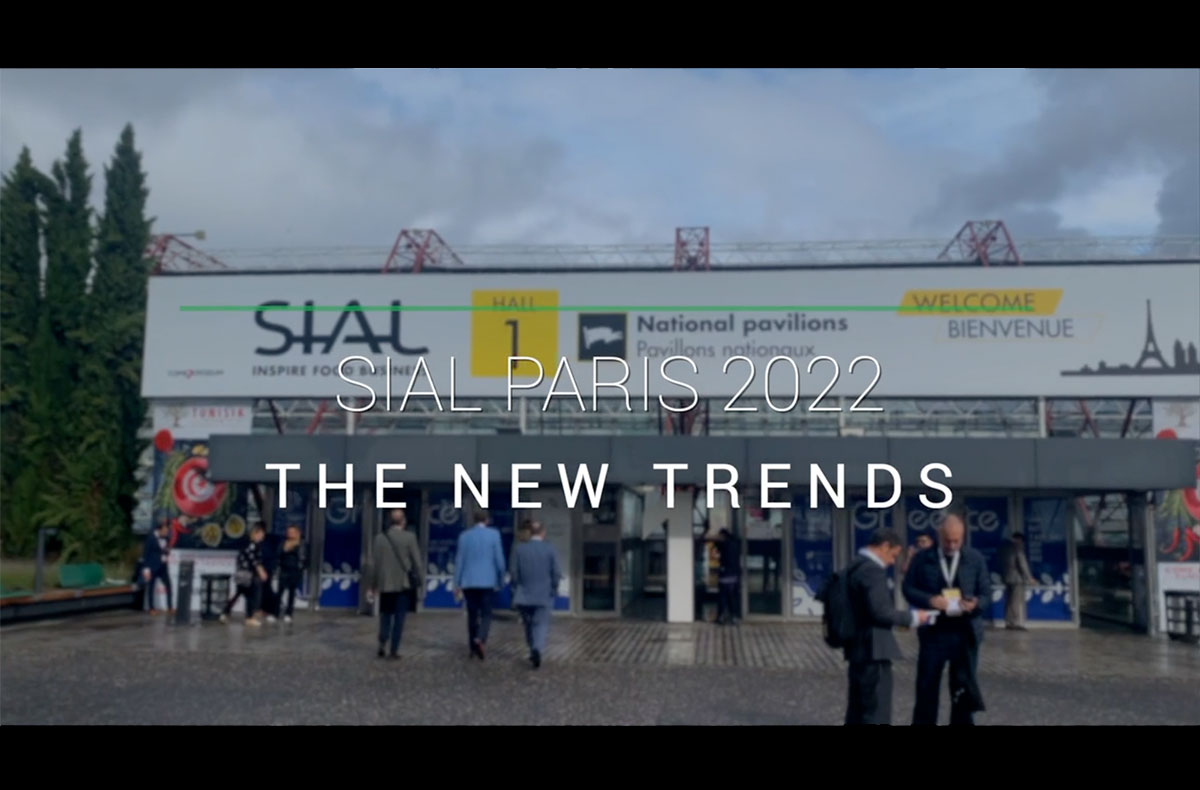 Today Italianfood.net wants to share with you the main trends we saw at the last edition of Sial Paris regarding Italian foods.
WATCH THE VIDEO:
The presence of PDO-certified products is on the rise: this trend involves Parmigiano Reggiano, Gorgonzola, Prosciutto di Parma and Mozzarella di Bufala Campana cheese.
Discover PDO certified products in dairy and salumi categories on our platform.
The second trend is ready to eat: we have seen a wide variety of meal solutions: The salad from the famous brand Viva La Mamma Beretta, Pedon's naturally steamed ready-to-eat legumes and cereals, Berruto's Pasta Cup, and Camparini's gluten-free organic cauliflower rice. All these products cover a wide variety of needs: from convenience to vegetarian and vegan. 
Plant-based is becoming increasingly mainstream globally. We found this new line of gelato from the brand Valsoia, Italy's leader in plant-based products, and the veggie burger and meatball mix from MartinoRossi, that specializes in the production of ingredients and cereal and legume based products from a 100% controlled supply chain from Italy.
High protein content. To meet the needs of global keto diet consumers,
Eurovo, the leading Italian brand of egg and egg products, has launched the first dairy-free egg white protein drink called Pro Up.
Riding the same trend, Bordoni's Bresaola toGO is with 30 percent more protein.
Some Italian companies have done brand extension in spreadable creams. Molino Rossetto, specializing in baking flours and mixes, presented a cream with a high protein content (in line with the previous trend). Rigoni presented its palm oil-free and dairy-free Nocciolata, the healthy option to the iconic Nutella brand. Fiorentini expanded its range with a new line of peanut butter, and finally Inalpi launched its Sweet Milk line, a milk-based spreadable cream. 
Last but not least the deli-gourmet trend: we found a jarred seafood salad under the Borrelli brand, which combines the plus of convenience with a premium positioning. The same path has been chosen by Calabria Food, which has launched a wide range of high-end vegetable-based sauces under the Crispino brand. Fruit- and vegetable-based is also the line of Orto d'Autore, which presented its jams with 100 percent fruit per 100 g of product and its line of hummus made in Italy.
© All rights reserved