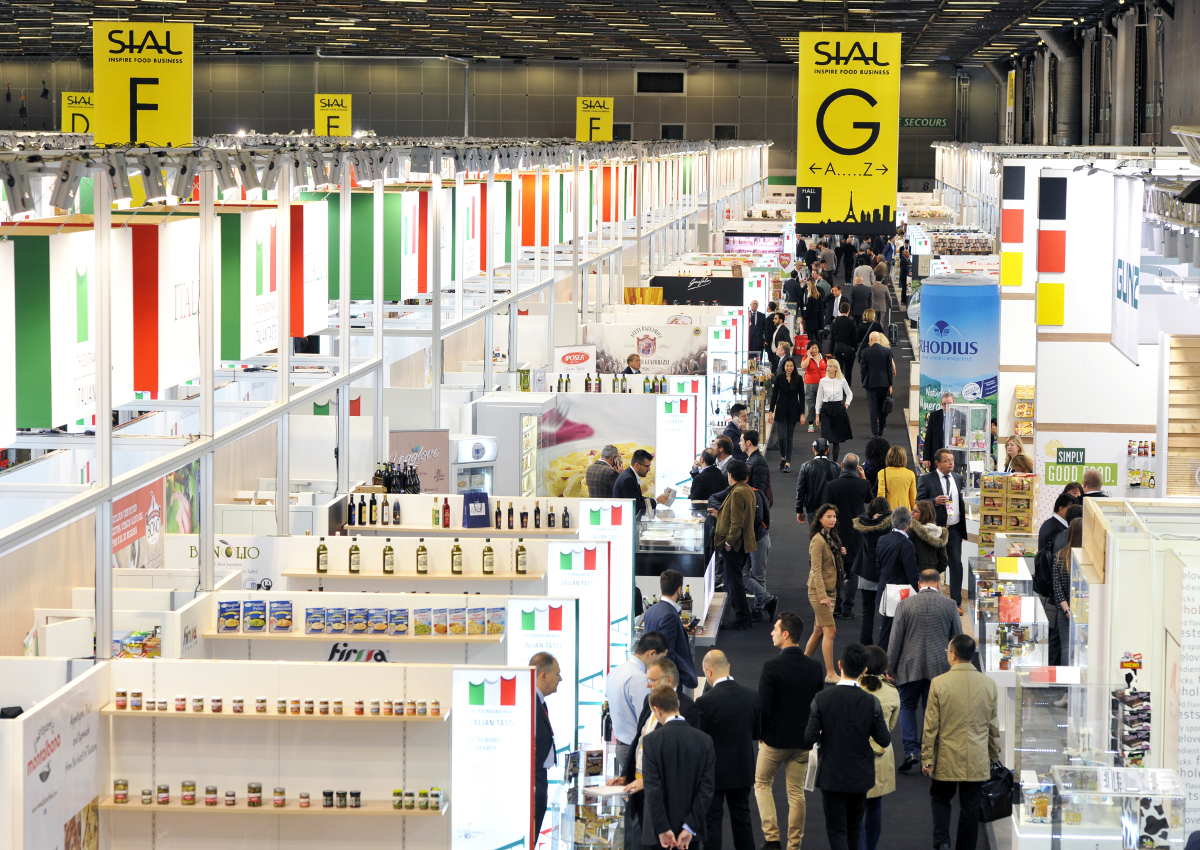 Sial Paris, the international trade show dedicated to the food of the future, opened its doors today, Saturday, Oct. 15, at the Parc des expositions in Paris Nord – Villepinte. The fair has more than 7,000 exhibitors from 130 countries to present more than 450,000 products. Sial Paris confirms itself as a key event for the international food supply chain, catalyzing the attention of buyers, entrepreneurs, and industry professionals from around the world.
A GUIDE TO CHANGE
Giving continuity to the "Own the change" issue introduced in 2020, the exposition focuses on the transformations and changes that the future holds for the entire planet. A challenging experience, especially for the agribusiness sector, which is being challenged by both climate change and the current economic situation. "With #OwnTheChange, Sial Paris 2022 transcends product innovation," Nicolas Trentesaux, Sial director general, says. "We will always need to feed ourselves, which is why agriculture and agribusiness are the key sectors of the future. However, the expected changes in these growth areas are significant, and the challenges are immense. Food sufficiency will necessarily require innovation, taking into account new paradigms: producing more while polluting less, exploring new sources of supply, and moving toward greater transparency," says Trentesaux.
ITALY IN THE SPOTLIGHT
More than 800 Italian exhibitors – located in an area of two thousand square meters and divided into five areas, including companies, protection Consortia, and regional districts – already show by their number how massive the adherence of the Italian agribusiness world to the event is. Italy thus confirms in the top ten participating countries, and among the absolute protagonists in the international F&B sector. The Food publishing Group is also present at Sial Paris (in Hall 1, Booth P1012), and on the agenda with two events promoted by its international project, Italianfood.net.
ITALIANFOOD.NET ON STAGE
The first scheduled event is the Italian Food Awards 2022. The international award dedicated to Italian F&B products that have stood out for their innovation is now in its seventh year. The awarding ceremony will take place on October 16 at La Cuisine Hall 5 B, starting at 5 pm. Eleven product categories will be awarded: Bakery, Deli, Frozen, Ingredients & Cooking Mixes, Oils & Condiments, Pasta, Preserves, Ready To Eat & Drink, Sauces, Snacks, Sweets & Confectionery. For the first time, a special award will be dedicated to the best internationalization strategy, in collaboration with KPMG. The second event in which Italianfood.net will participate will instead be held as part of Sial Talks, on Oct. 18 from 11:30 am to 12:30 pm, in partnership with NielsenIQ. The discussion will cover "The European consumption scenario and upcoming trends in the FMCG world".
© All rights reserved