Two thousand square meters divided into five areas will host Italian companies, districts, and regions planning to exhibit at SIAL Paris 2022 (Oct. 15-19, Paris-Nord Villepinte), one of the most important trade shows dedicated to food and beverage. The fair comes back after a two-year stop due to the pandemic. The figures testify to the organizational effort of Universal Marketing, the exclusive agent for the participation of Italian exhibitors in the events of the SIAL and Fancy Food networks.
We interviewed Donato Cinelli, President, and CEO of Universal Marketing, to know more about the exhibition business and the prospects of the Italian food system.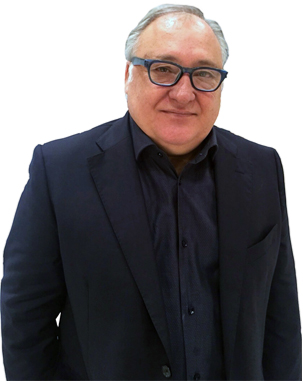 After the undisputed success of the Summer Fancy Food Show 2022, what do you expect from the upcoming edition of Sial after a two-year stop due to the pandemic?
"We expect the same enthusiasm that we experienced in New York. Two years of pandemic shutdowns and postponements have made it clear how important direct relationship is. We may not have fully understood it before, having never experienced it. But nearly 24 months without the opportunity to meet in person has given a clear signal of how important it is for business growth to return to having in-person meetings. This is even more true for the food system. Think, for example, of new products that, without the typical tasting phase that takes place at a trade show, cannot test market acceptance in any way. So the excitement will be considerable, as a return to normalcy is synonymous with a return to real business."
How many companies and players will you be participating in the fair with?
"In the upcoming SIAL Paris 2022, we will have the pleasure of coordinating the presence of Italian companies and districts in as many as 2,000 square meters divided into five areas. We will have with us regional groups such as Arsial (Lazio), Apulia Region, Calabria Region, Campania Region, Firenze a Tavola, Ceipiemonte, and Romagna Coop. They will give visitors, trade operators, media, and opinion leaders a real taste of Italian excellence."
Are there any changes from previous editions?
"Yes, many, starting with the five halls created for participating companies, districts, and regions, which now, more than ever, see sustainability and the setting of places with a focus on this issue at the center. Which, to tell the truth has always marked our action."
Why do you think Italian companies should collectively participate in this trade show?
"After the pandemic, we all realized that what we took for granted is not, and the return of the possibility to socialize in person has demonstrated in numbers the true value of trade shows. Now, exhibitor customers have become more selective about the events they want to attend. That's why Fancy Food and SIAL are at their all-time highs this year. Other trade shows, which run concurrently, have been canceled since they weren't getting enough interest. We have been agents for Italy for more than 25 years for these two major events. Thus, we are very proud that we got it right."
Will Universal Marketing be present at other Sial trade shows in 2023? And what other fairs will you focus on?
"We will be present at all the SIAL trade shows, and as always we have a busy calendar of fairs thanks to which we bring great Italian excellence to every corner of the world."
© All rights reserved