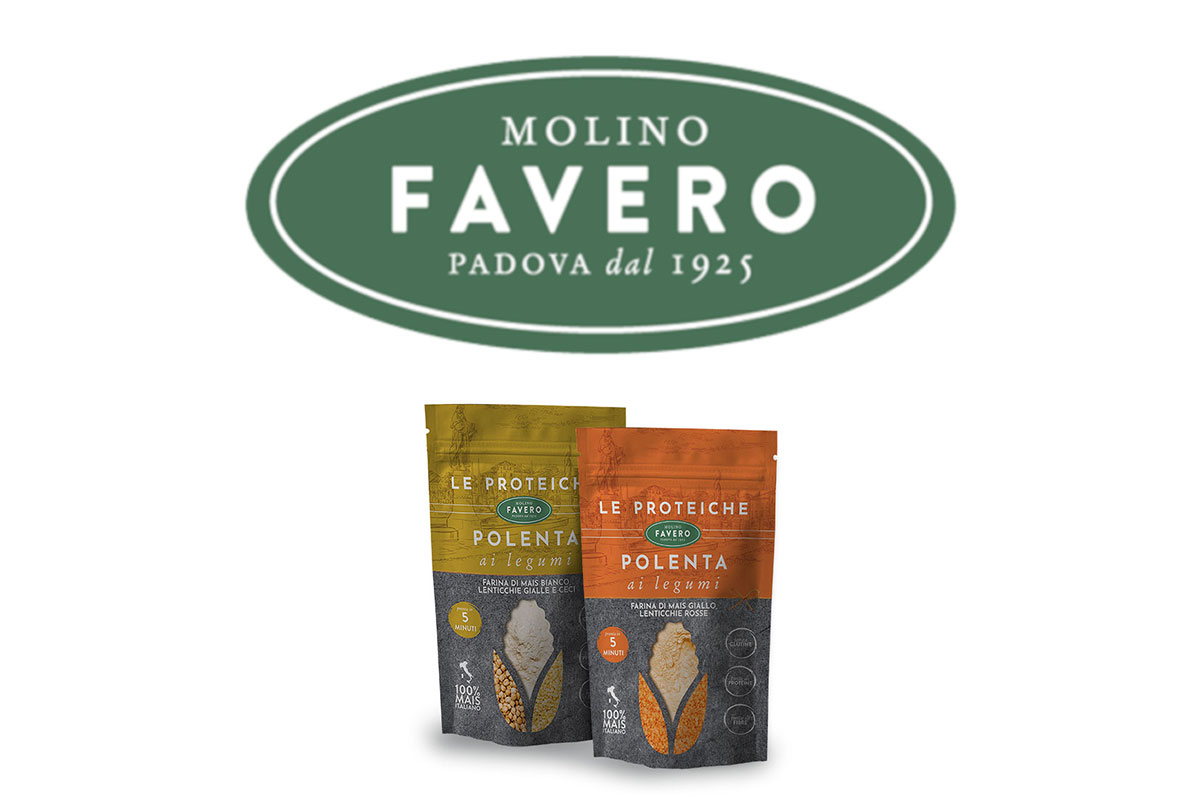 In the European market, consumers are increasingly attentive to the origin of food, health, and respect for the environment. Food trends are more and more oriented towards issues such as biodiversity, sustainability, and quality of raw materials, and tend to replace animal proteins with vegetable ones. The Italian company Molino Favero, specializing in the production of flours, aims to meet the new expectations in the nutritional and dietary field. This is why it addresses the vegan, vegetarian, gluten-free, and healthy worlds.
Discover more about Molino Favero on Italianfood.net platform
The proposals are oriented towards more technologically structured flours, such as legume flours, to be used alone or mixed. The range includes blends that are already rich in both protein and fiber. Ingredients can be customized and mixed according to the most diverse needs.
Thanks to advanced processing technologies, Molino Favero offers a variety of products such as pre-cooked legume flours with which to prepare quick soups, or raw legume flours for applications such as chickpea porridge, legume piadinas, savory pancakes, and other possible combinations. Without forgetting micronized and toasted flours, obtained with technologies that allow wide customization both in terms of smell and taste. Moreover, they are also suitable for the bakery segment.
NEW PROTEIN GRITS
Recently, Molino Favero has presented the new Protein Polenta (protein grits): a valid source of energy for the entire organism, for tasty dishes ready in just a few minutes.
The flavors of tradition are reinterpreted in contemporary cuisine with original and innovative proposals, declined in two mixes of corn and legumes: Farina di mais giallo istantanea, lenticchie gialle e ceci (instant yellow corn flour, yellow lentils, and chickpeas), and Farina di mais bianco istantanea e lenticchie rosse (instant white corn flour and red lentils).
Using patented processes, the flours undergo slow steaming for one hour to maintain all the naturalness of home baking. Thanks to this method the flours gain cooking speed, guaranteeing a perfectly instant polenta in 5 minutes. All flours are packaged in doypacks with open and close zippers for perfect conservation and are sold in a practical display tray made of recyclable material.
All Molino Favero flours come from raw materials from a 100% controlled supply chain in Italy:
Farina di mais bramata gialla 500g
Farina di mais bramata bianca 500g
Farina di mais istantanea gialla 500g
Farina di mais istantanea bianca 500g
Farina di mais istantanea integrale 500g
Farina di mais istantanea gialla veneta 400g
Farina di mais istantanea bianca con lenticchie gialle e ceci 400g
Farina di mais istantanea gialla con lenticchie rosse 400g
© All rights reserved