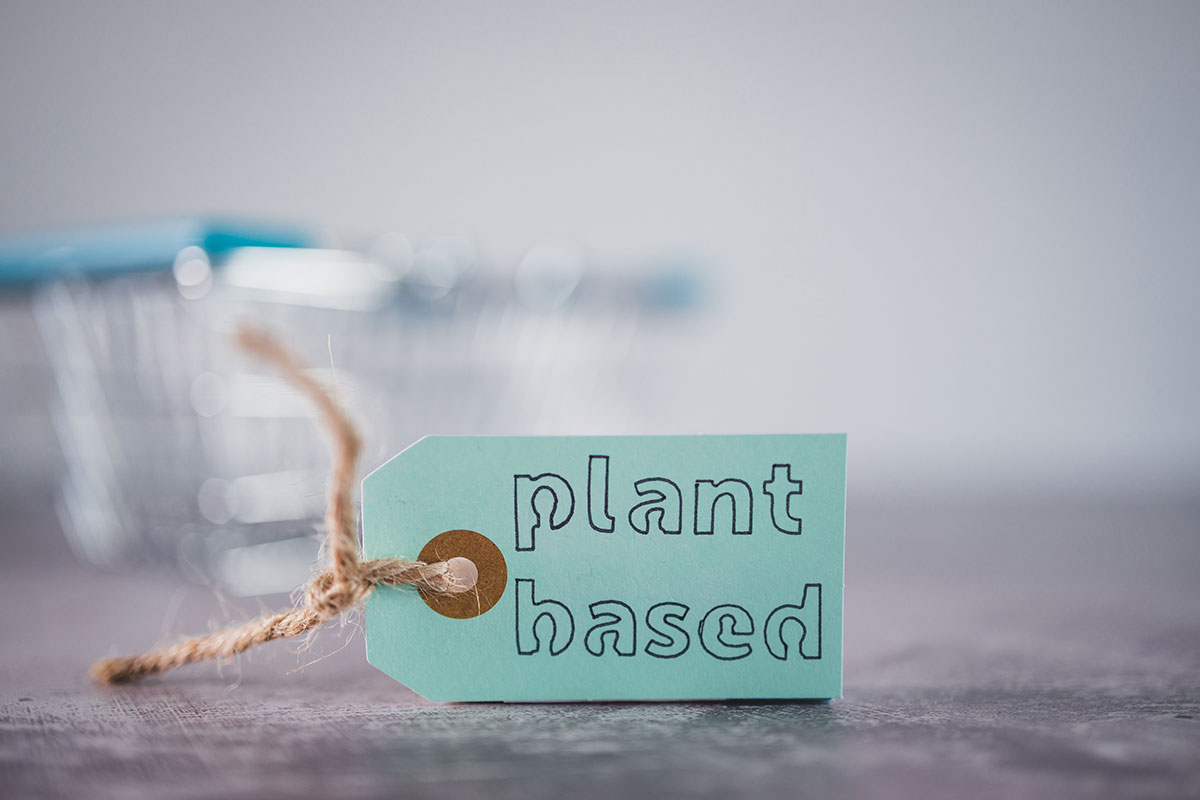 Sherry Frey, NielsenIQ's Total Wellness Industry Solutions Leader, told Italianfood.net when it comes to healthy trends within the Italian food categoryin US market, "The average consumer no longer looks at health and wellness through the limited lens of diet culture, fitness fads, and niche health trends. Shoppers are taking a holistic approach to improving their long-term health through their everyday lifestyle choices". Frey added, "Namely, we've seen a large shift towards attribute-based product searches, with 81% of grocery searches on Amazon.com being unbranded, meaning consumers are being compelled to purchase food products based on the benefits they offer, rather than brand. Most notably, over the past two years, we've seen large shifts towards low-carb, plant-based, keto-friendly, and low-fat/fat-free pasta, sauce, and bread products".
CONSUMERS LIKE ALTERNATIVE PROTEINS
During the webinar, NielsenIQ presented data that plant-based products continue to show growth among consumers. Dairy alternative plant-based products make up the most of the biggest share in the category. However, Fry added we must remember the conventional categories are still much larger overall. For plant-based protein products 55% of existing brands are driving the growth of plant-based products compared to 45% new brands said Fry. This illustrates there is room for everyone.
AMONG PASTA SAUCES, RECORD INCREASES
As for plant-based Italian products, Frey says pasta, sauce and bread sales saw large gains over the past two years as consumers put for effort towards maintaining their health and boosting immunity due to the pandemic. "Pasta sauces containing on-package plant-based diet claims grew a striking +1,400% in the latest two years vs. +43% for all qualifying plant-based pasta sauces – further touting the fact that on-package claims are highly important for capturing certain consumer groups," Frey told Italianfood.net.
WATCH OUT FOR CARBO
Typically, when the New Year begins consumers look to start a new diet to assist in weight loss. The consumption of pasta (or carbs in general) is generally avoided as this food category is believed to not help with weight loss (although this is a misconception). How does this health trend affect Italian pasta consumption? According to Frey, "Currently, 11% of consumers follow a low carbohydrate diet, and there was a whopping +4,313% increase in carb-free pasta in the past two years, far surpassing the +205% growth for carb-conscious pasta." Expect this trend to continue, causing additional shoppers to test out low-carb/carb-conscious eating regimens and products added Frey. According to NielsenIQ an estimated 200 million Americans follow a health and wellness program.
HEALTH, AN EMERGING LIFESTYLE
The momentum for wellness has never been stronger. There are diverse reasons consumers are becoming more and more attracted to health and wellness trends according NielsenIQ's webinar. Some include obesity, Covid-19, mental health, sugar regulations, pollution, and even cannabis.
Frey led the webinar sharing insight on how a consumer becomes healthy, "It's about being on that path to becoming healthy, taking incremental steps. There is a need to look at proactive consumers because they are empowered to take health into their own hands".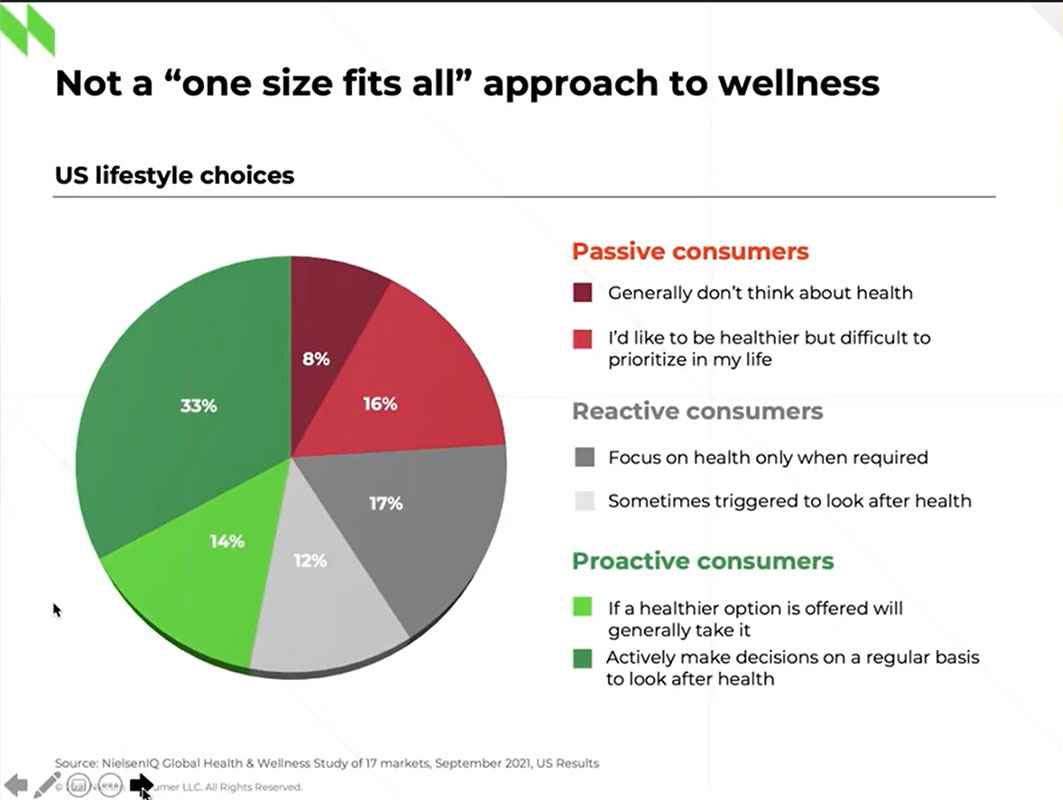 Read more about Nielsen IQ's insights on market-level Health & Wellness insights here.
© All rights reserved