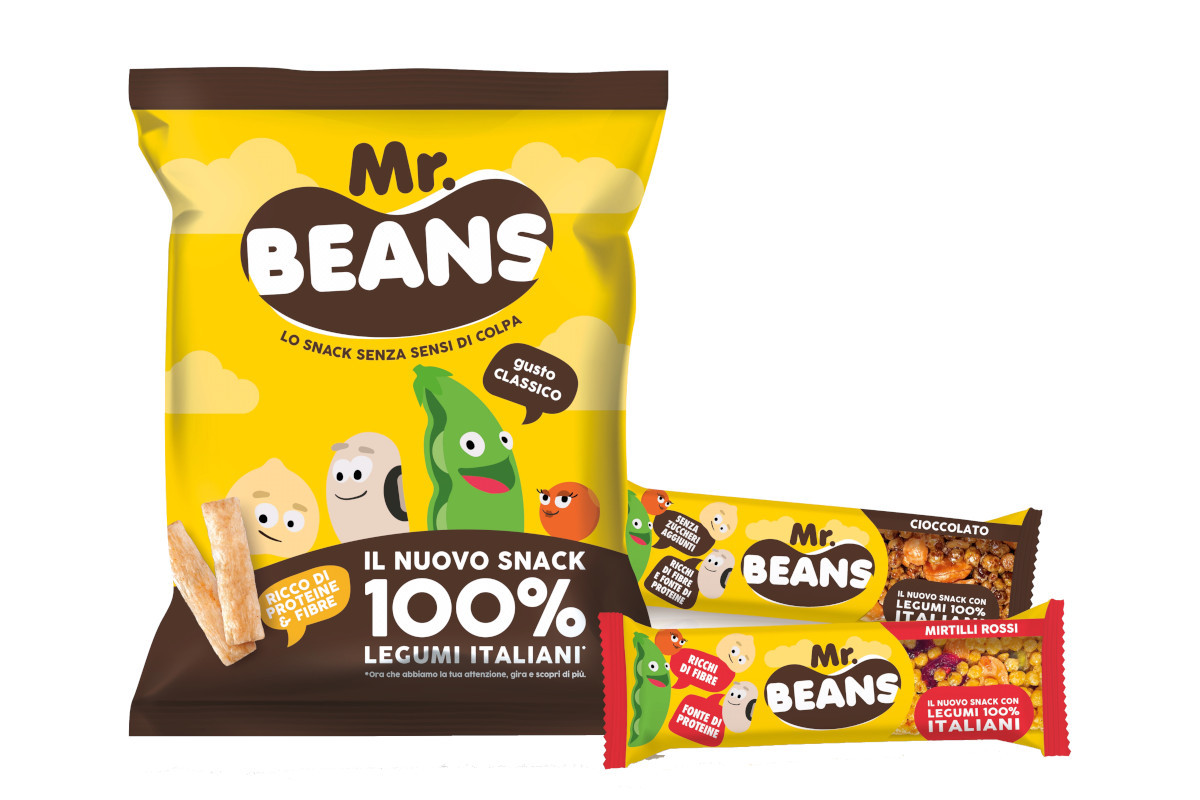 Italian Snack Food arrives at Cibus 2021 trade show to present the Mr. Beans family, the new savory and sweet snacks made with 100% Italian legume flours. Italian Snack Food develops and markets these innovative snacks made with legumes paying the utmost attention to the ingredients and the production chain. Using carefully selected raw materials, Italian to guarantee the quality, sustainability, and traceability (with the Mr. Beans brand), it offers on the market a range of snacks created from legume flours in which taste is combined with well-being.
"Mr. Beans is a fun way to include legumes in our diet in the form of snacks" – says Cristina Valenti, co-founder of Italian Snack Food. "Starting from the nutritional and sustainability values of legumes, we made them tasty and fun. These snacks are ideal for everyone and aspire to be more than just a niche health product. In fact, they aim to capture the attention of consumers. The legumes we use – Red Lentil from Apulia, Chickpea from Tuscany, Green Pea from Emilia, and Borlotti Beans from Piedmont – come from a careful production chain in which sustainability and traceability are guaranteed".
Ideal as a hunger-breaker, a snack for children, an aperitif snack, or a snack for those seeking to integrate proteins and fibers, Mr. Beans products come in the savory version with extruded legumes in 4 different flavors: Classic, Cheese, Turmeric & Ginger, and Wasabi. And also in the sweet version with 2 bars: Dark Chocolate, and Cranberry.
© All rights reserved