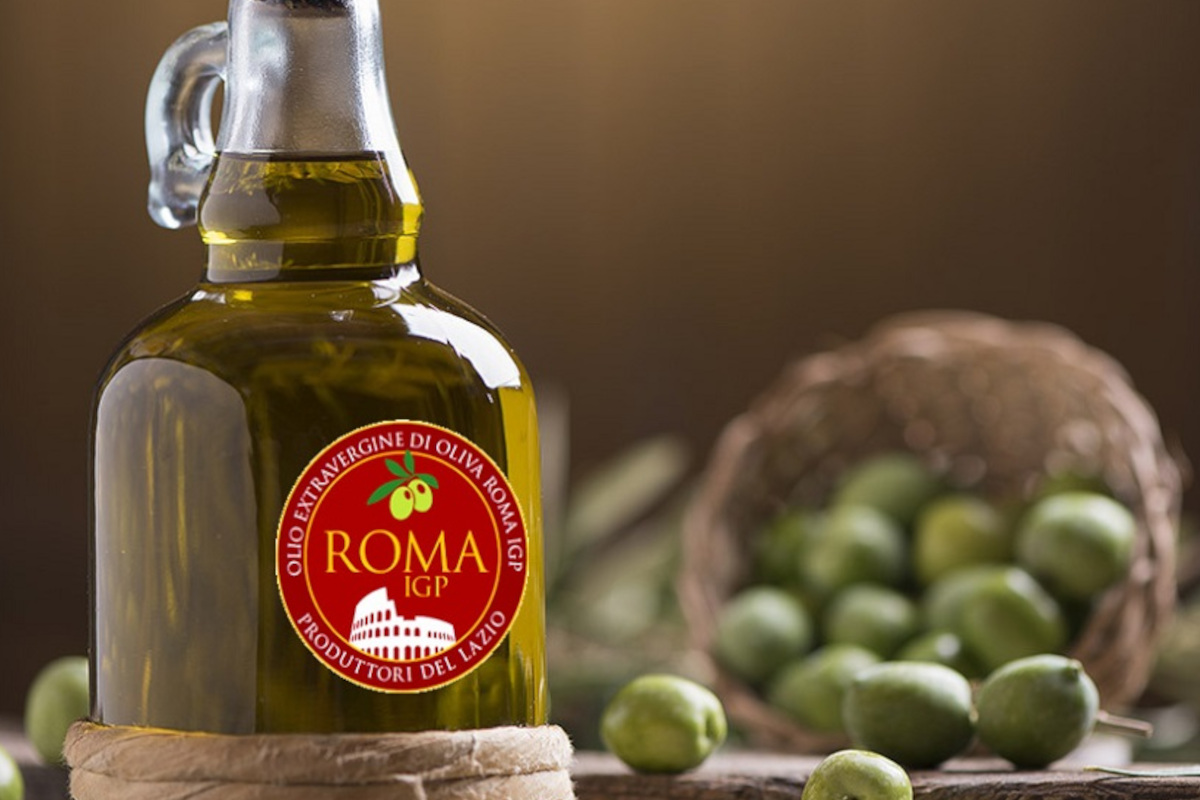 Italy has a new food Geographical Indication (GI). On August 2, Olio di Roma PGI olive oil was officially registered. In the food sector, it is 139th among the Italian PGI and 315th among food GIs (of which 173 PDO, 139 PGI, and 3 TGS). Olio di Roma PGI is the third Italian product registered in 2021.

There are also 526 wine products and 34 Spirit Drinks GIs for a total of 875 Geographical Indications. Olio di Roma PGI belongs to Class 1.5 Oils and Fats (butter, margarine, oil, etc.), together with 49 PDO and PGI designations.
Discover the authentic Italian extra virgin olive oils on Italianfood.net platform
OFFICIAL DESCRIPTION
This extra virgin olive oil is obtained from the fruits of the olive tree varieties Itrana, Carboncella, Moraiolo, Caninese, Salviana, Rosciola, Marina, Sirole, Maurino Pendolino, Frantoio, and Leccino for a minimum of 80%.
APPEARANCE AND FLAVOR
This olive oil is characterized by a color ranging from green to golden yellow. The scent of olive is fruity of variable intensity with evident notes of tomato and/or artichoke and/or almond and/or herbaceous. The taste is bitter and spicy of variable intensity with notes of tomato and/or artichoke and/or almond and/or herbaceous.
MARKETING
The product is marketed as Olio di Roma PGI in containers allowed by current regulations, sealed and labeled with a capacity not exceeding 5 liters.
AREA OF PRODUCTION
The production area extends in the whole province of Viterbo and in many municipalities of the provinces of Rieti, Rome, Frosinone, and Latina, all in the Latium region.
© All rights reserved