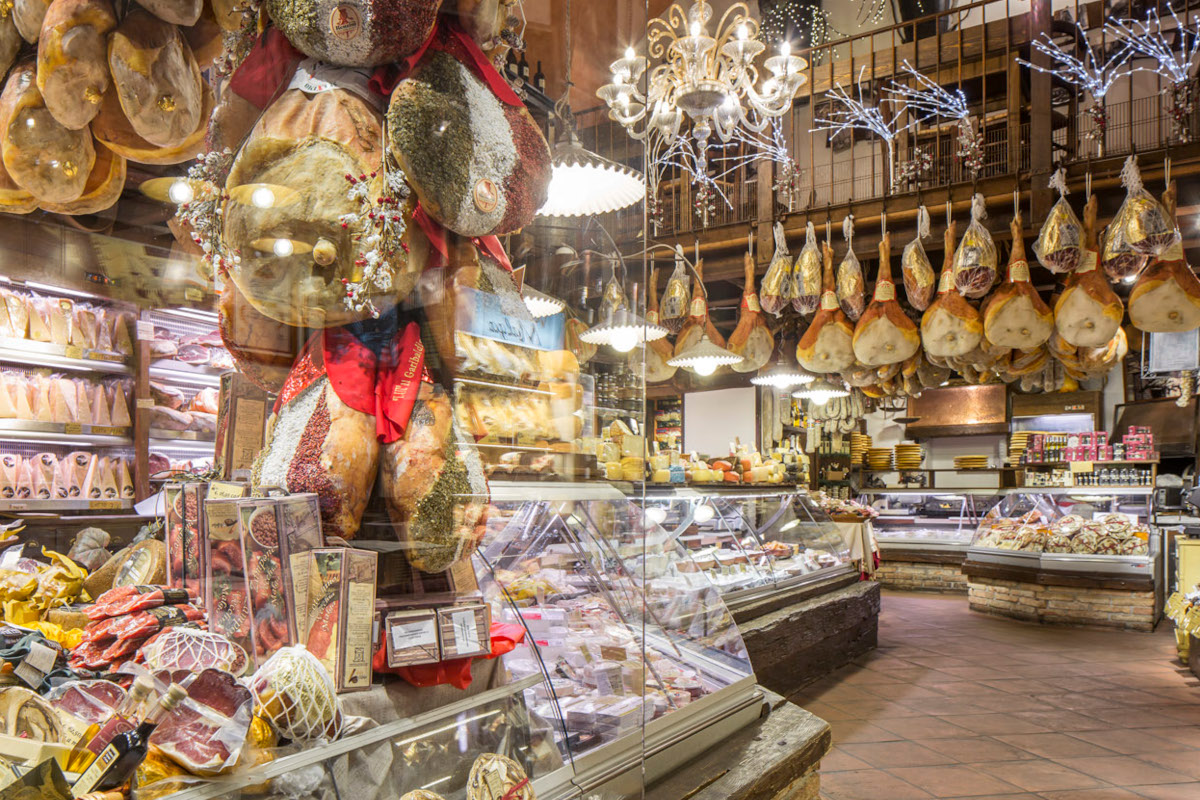 Whether they are groceries in Italy or food stores managed – perhaps for a few generations – by Italian families abroad, Italian food excellence is the protagonist in the latest ranking of the Financial Times, dedicated to the 50 greatest food stores in the world. Below is a roundup of the featured stores:
Bay Cities Italian Deli & Bakery, Santa Monica
An Italian granny, a skate punk and a gallery owner walk into a deli. Not the opener of a joke, but an average day at Bay Cities, the Santa Monica landmark that's the home of super-sandwiches such as The Godmother (spicy salami, prosciutto, mortadella, capocolllo and provolone) and a meatball sub that will spoil you for any other. You will also find Italian delicacies, in particular cheeses, not readily available elsewhere in LA. baycitiesitaliandeli.com
Beppe e i Suoi Formaggi, Rome
According to food writer Rachel Roddy, this cosy store in the Ghetto district is the city's foremost deli. The owner, Beppe Giovale, is from a family that have been making cheeses between their base in Val di Susa in Piedmont and summer pasture in Col du Petit Mont-Cenis in the French Alps since the 1600s. From their sheep, goats and rare-breed cows, they produce dozens of spectacular cheeses including primosale, ricotta and il barà, and you can also find top quality cured meats, wine and pasta. beppeeisuoiformaggi.it
Bottega Fratelli Ciapponi, Morbegno (Sondrio, Lombardy), Italy
Entering Ciapponi is like walking onto a Baz Luhrmann set. It has been there since 1883 and the original 19th-century signage is all present and correct; the shelves groan with cheeses, all aged in the cellars beneath the shop. Morbegno lies in the Valtellina Valley east of Lake Como and is celebrated for bitto, an aged Alpine cheese made from cow's (sometimes goat's) milk. There are cured meats, handmade pasta, polenta, sweets, and wines and grappas from Valtellina to tempt you too. ciapponi.com
Casa del Parmigiano, Venice
The selection of cheeses is exquisite – think wheels of saffron-scented pecorino studded with black peppercorns, smoked ricotta and snowy-white fresh mascarpone layered with mild soft gorgonzola. Beyond the cheeses, there's all kinds of prosciutto, salami and cured meat, fresh pasta (especially good are the truffle Plin), dried pasta and a colourful array of jarred goodies. casadelparmigiano.ve.it
Macelleria Norcineria Sergio Falaschi, San Miniato (Pisa, Tuscany), Italy
Sergio Falaschi is a fourth-generation butcher who sells his own salumi, prosciutto and sausages from his shop in historic San Miniato in the Tuscan hills. He also makes his own bottled sauces, pickles and has a nice selection of natural wines. The white-truffle sausages in autumn and early winter are the absolute best. sergiofalaschi.com
Mascari, Venice
A hidden gem near the Rialto market, family-run Mascari has remained delightfully unchanged since it opened its doors in 1948. The windows brim with dried fruits, nuts, Italian sweets, spices and indecently large dishes of that Italian delicacy mostarda di Cremona (mustard served with meat or cheese), as well as jars of honey, jams and pasta sauces, and an incomparable selection of chocolate and marzipan. At the back is the liquor room: floor to ceiling with bottles, all with iconic worth- buying-just-for-the-label branding.
Molinari, San Francisco
Established in 1896 in San Francisco's historically Italian North Beach neighborhood, Molinari's is one of the oldest delicatessens in the US. The specialty here is Molinari's own selection of cured salumi, which are sold whole, sliced and in their famous Italian Combo sandwich. Be sure to try the Calabrese-style salami and mild coppa. Decades-aged balsamic vinegars are also on offer, as are addictive arancini. molinaridelisf.com
Paddington Alimentari, Sydney
This homey traiteur-takeaway has been doing the elevated-Italian basics masterfully for almost two decades. Owner Laraine Russo is still the one wrapping your cheese or tissue-thin coppa slices most days; the standards – panini and arancini, salumi and mixed platters, a few pre-made pastas – are all top. But the desserts are next level, and among them, the torta di ricotta deserves an honorific. facebook.com/paddington.alimentari
Peck, Milan
Known simply as the "temple of Italian gastronomy", this Milanese institution needs little introduction: meat, seafood, cheese, chocolate, pastries, pasta, gelato, wine, etc. … peck.it
Roscioli Salumeria con Cucina, Rome
Brothers Alessandro and Pierluigi run one of the tightest shows in town, with various other Rosciolis and Rosciolis-in-law manning the till, pouring the spumante, even making the (fantastic, heavy on the '70s classics) playlists. The charcuterie and cheese selection – whether Italian or non-Italian – is basically unrivaled. Without forgetting the classic Roman pasta kits (carbonara, amatriciana, cacio e pepe). shop.roscioli.com
Valvona & Crolla, Edinburgh
Scotland's oldest delicatessen was founded in 1934 by two Italian immigrant families and is now run by the grandson of the original co-proprietor, Alfona Crolla. It's an Aladdin's cave of gourmet produce with salami and Prosciutto di Parma PDO dangling from the ceiling and shelves packed to the rafters with Italian and Scottish delicacies. valvonacrolla.co.uk
© All rights reserved