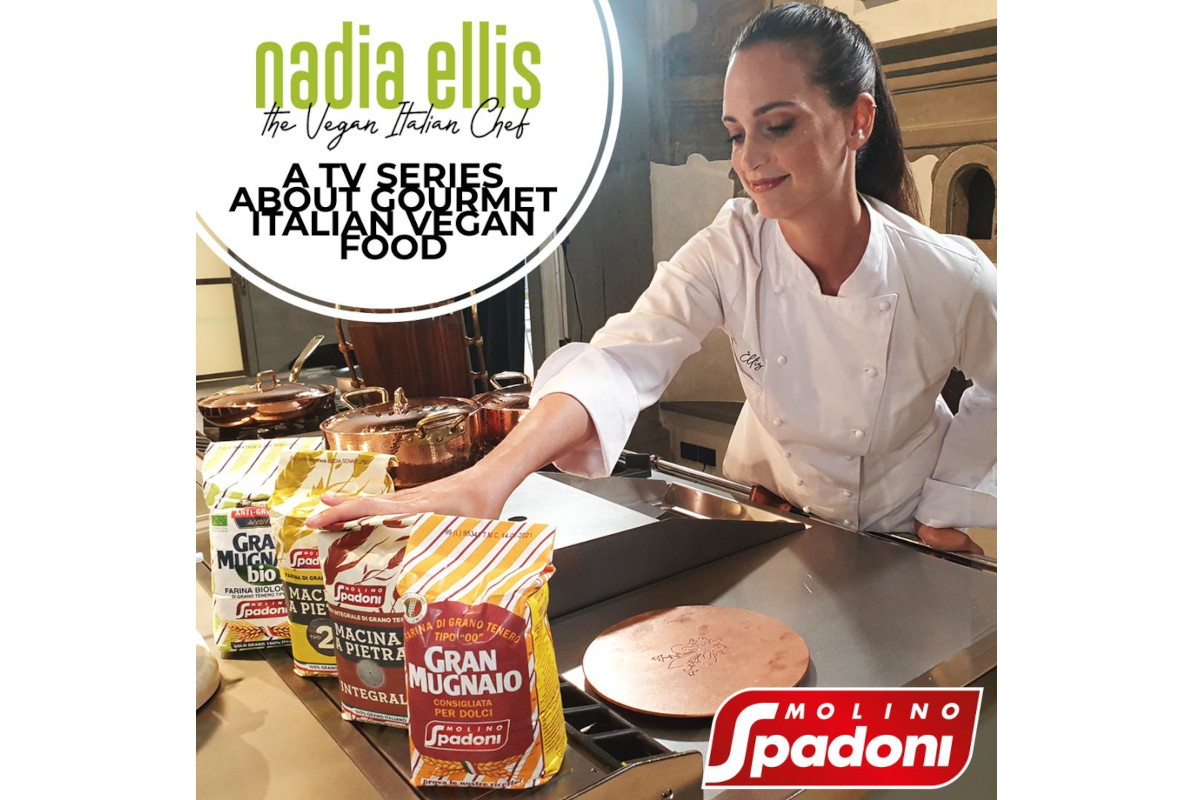 The Italian milling company Molino Spadoni makes its debut on Israeli TV. Its flours are protagonists of "Nadia Ellis, the Vegan Italian Chef". It is a new international television format conducted by Nadia Ellis, the first vegan host of Italian cuisine in the Middle East. The show will have a strong media impact in Israel, the country with the highest percentage of vegans in the world and one of the most attractive markets for Italy.
Click here to discover the profile and products of Molino Spadoni on Italianfood.net platform
In fact – according to the elaborations of the Italian Embassy on CBS data, Bank of Israel, Italian Trade Agency-May 2020:
The trend of Italian trade with Israel is characterized by a constant growth (+3.9% yoy average over the last 10 years). In 2019 exports reached 2.55 billion euros;
Italy is Israel's sixth supplier for all products;
The agri-food sector is one of the driving sectors of Italian exports, with a market share of 6.7% (on total Italian exports in the first months of 2020), thanks also to the growing popularity among Israeli consumers of Italian food and wine products.
With this initiative Molino Spadoni becomes an ambassador of the Italian gastronomic excellence in Israel.
THE INTERNATIONAL PROJECTION OF MOLINO SPADONI
This operation will give a great visibility to Molino Spadoni and the opportunity to communicate and promote his flours in a country that is among its foreign customers. In addition to the Middle East, the Ravenna-based company's leading markets are Europe, Oceania and the United States (in these four areas, the group achieves more than 80% of its export sales). Molino Spadoni has a strong international vocation, to the point that exports represent about 25% of its turnover.
Today the company exports mainly in the food service channel, but it also aims to expand in the large-scale retail. Among the most exported references are flours, frozen pizza balls (basic dough) and gluten-free dry pasta. Molino Spadoni is therefore positioned as one of the main Italian exporters of specialty flours. The goal of the company is to continue its development on foreign markets, focusing on the diversification of its offer.
© All rights reserved