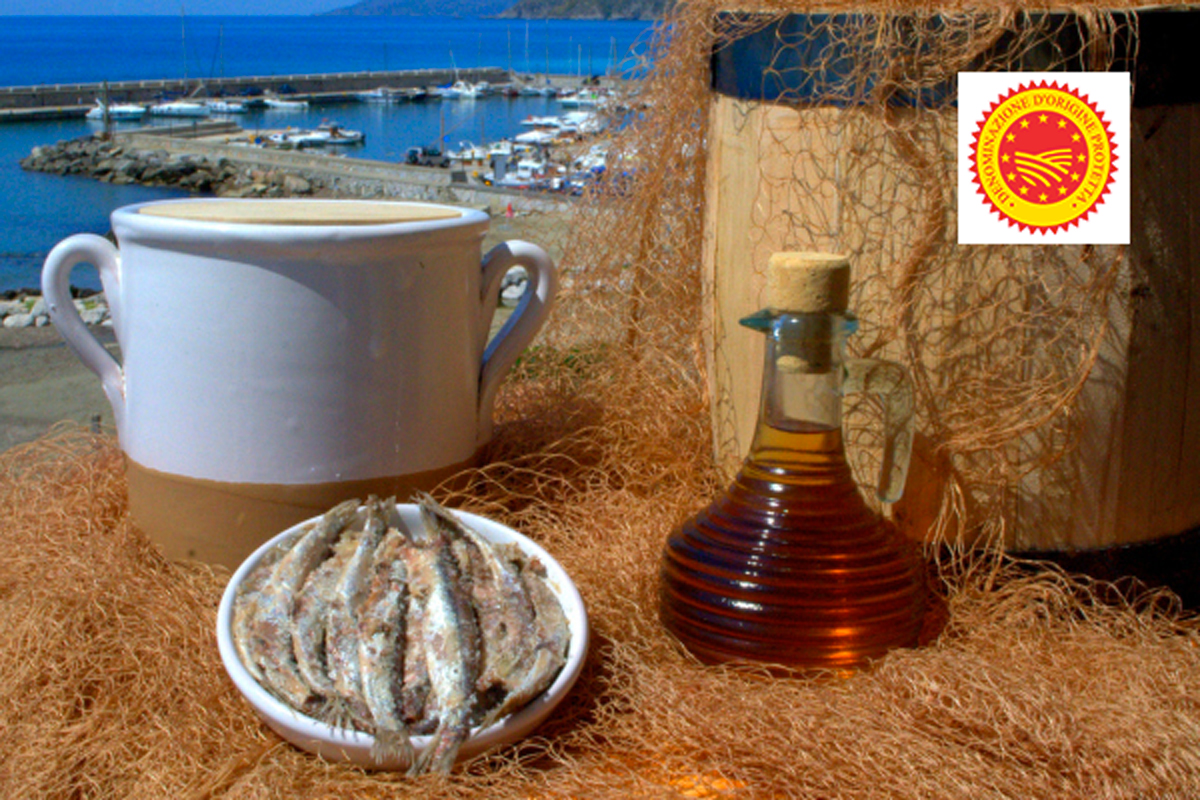 A new Italian Geographical Indication adds to the European register. The Colatura di Alici di Cetara PDO has been officially registered in the European Official Journal. This brings Italy to 308 food specialties with a Geographical Indication. Colatura di Alici is a liquid product obtained from the maturation of anchovies (Engraulis encrasicolus L.) in salt.
The appearance of this product must be clear and bright. The color is amber, tending to brown-mahogany. It is characterized by a persistent, intense aroma that recalls the scent of salted anchovies, fresh anchovies and brackish. It has an "umami" taste, strong and with high sapidity due to the use of anchovies and salt as raw materials.
PRODUCTION AREA
The fishing area of anchovies to make Colatura di Alici di Cetara PDO lies in the sea area in front of the province of Salerno, in the Campania region. The distance from the coast depends on the fishing depth, with a maximum distance from the coast of 12 miles. All stages of processing, transformation, refinement and tapping must take place exclusively in the territory of the municipalities of the province of Salerno.
MARKETING
The Colatura di Alici must be marketed in special clear transparent glass containers with a capacity ranging from a minimum of 50 ml to a maximum of 1,000 ml.
© All rights reserved