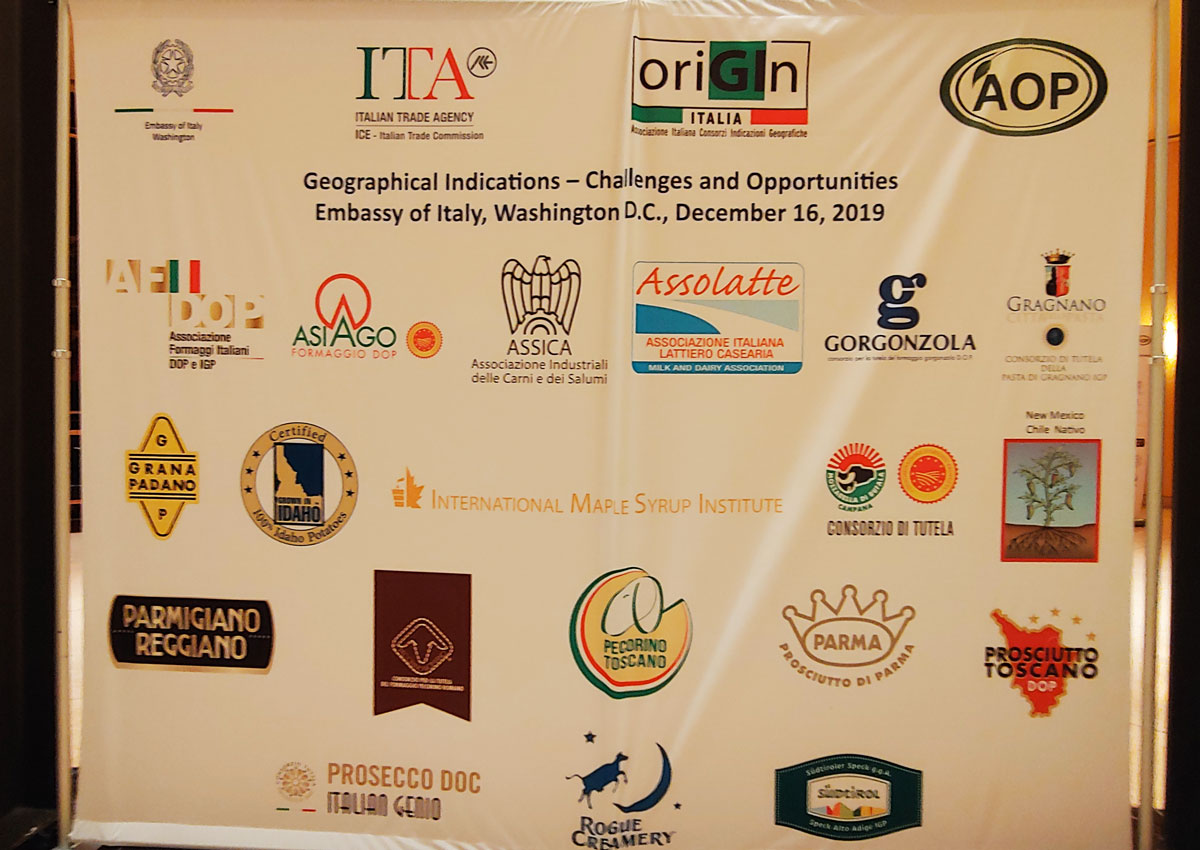 As American consumers become more aware of the importance of domestic and foreign geographical indications in certifying quality, producers need to provide relevant and clear information to show their products are authentic and safe, a panel of Italian and American producers and experts said.
The protection of the geographical origin of products known for their unique quality is defined by the World Trade Organization and has been recognized in the United States since at least 1946.
In the US, GIs are considered as a subset of trademarks. Examples of US GIs are Idaho for potatoes and Florida for oranges.  More than identifying a geographical origin, GIs are viewed in the EU as a certification of the unique characteristics of a product made according to a traditional process in a certain region. The protection of EU's GIs in countries like the US has often been the subject of trademark disputes but producers' associations and institutions are calling for a new approach.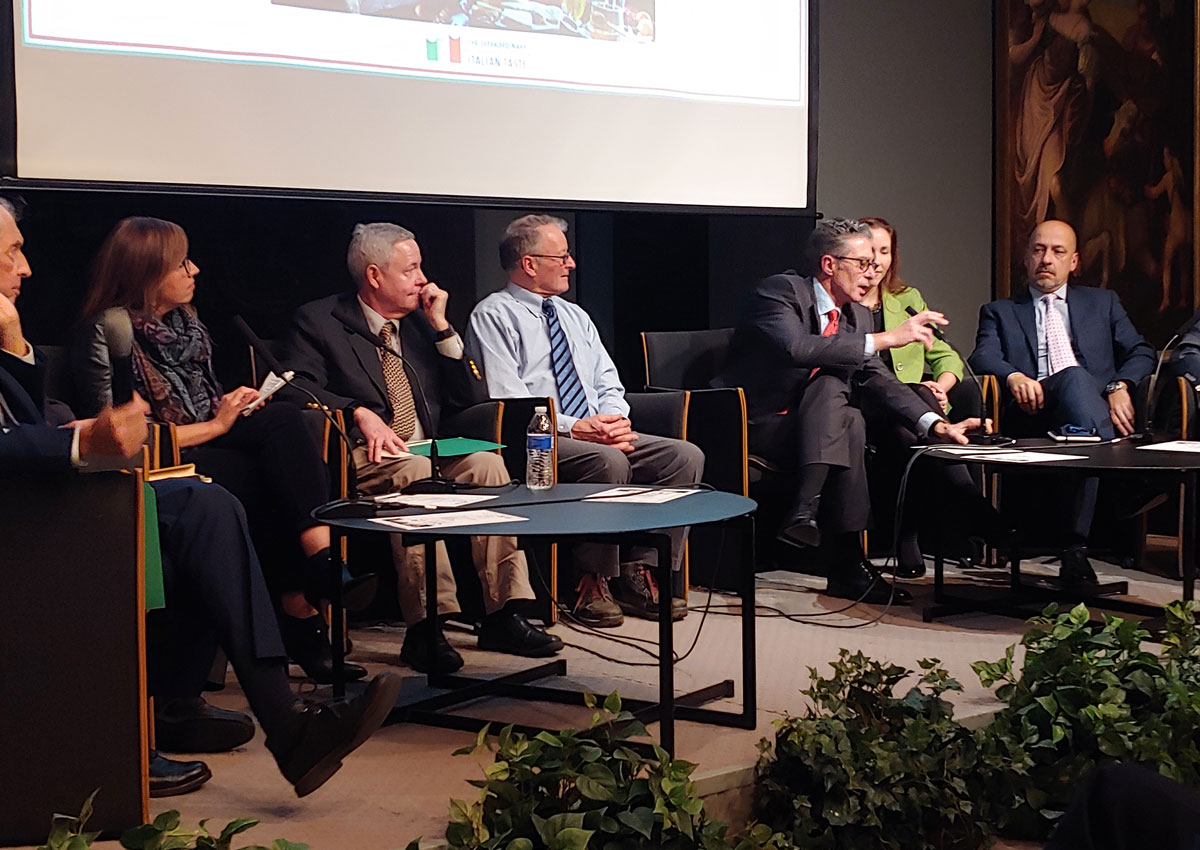 "Opening our economies to trade and investment is the cornerstone of the collaboration between the United States and Europe," Ambassador of Italy Armando Varricchio said at the symposium "Geographical Indications: Opportunities and Challenges" at the Embassy of Italy in Washington DC. "It's a tool that allows to ensure that our standards are adequately protected in an increasingly competitive global market," Varricchio said.
The US does not protect geographic terms or signs that are "generic". A case in point is the use of the label "parmesan" for cheese made in the United States, whereas Italy insists that there is only one "Parmigiano Reggiano" and any cheese called parmesan is a "fake". An evident case of fake is the use of "Parma" on cured ham made in the United States rather than in the Italian region known for its Prosciutto di Parma and Parmigiano Reggiano.
A TRADE OPPORTUNITY
"GI do not represent a trade barrier, but an indispensable tool to protect producers and consumers through authenticity, transparency and quality," the Ambassador said.
The issue Italy has 930 registered IG products, more than any other nation, including 603 wines, 291 food products and 37 alcoholic beverages. The Italian food industry is worth a total of over 200 billion euros and represents around 12% of GDP. Exports to the US totaled more than 5 billion dollars in 2018 and continued to grow in 2019, confirming the United States as the third largest market for Italian food and beverage behind Germany and France.
The importance of GIs was reaffirmed by representatives from five big Italian consortiums – Grana Padano, Mozzarella di Bufala Campana, Pecorino Romano, Asiago and Prosciutto di Parma – attending the event.
GI AND LABELS: A SMART USE OF SPACE
"We need a GI that says this product has a story," said Danielle Bolla, Consorzio Asiago & Speck Alto Adige.
Producers face the challenge to communicate better with less, without confusing customers with crowded labels.
"We may not have a lot of space on the label to put all the info we want but we put all the information that is relevant," said Paolo Grandjacquet from Consorzio Grana Padano.
CONCERNS REMAIN OVER LONG-TERM TARIFF IMPACT
The participants also discussed the impact on the cheese sector of the additional US tariffs imposed in October. Most said that the situation has been manageable so far, but concerns remain over medium to long term consequences especially as the US administration is considering adding tariffs of up to 100% on a list of EU goods it did not include in October (such as Italian olives and olive oil, for example).
"Importers have been very busy speaking with producers. Who is going to foot the bill? Everybody is fearful about what happens in three or four months from now," Consorzio Asiago's Bolla said.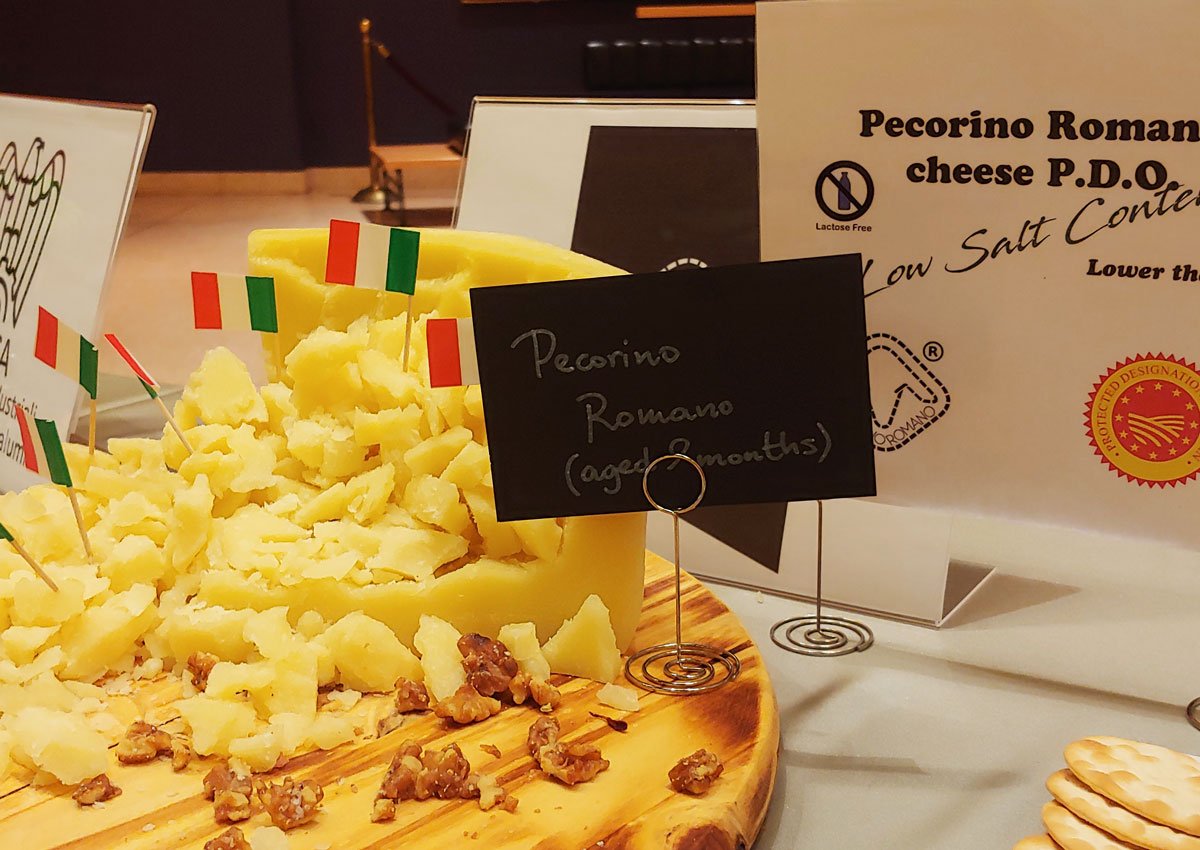 Paolo Strino, from Consortium Tutela Formaggio Pecorino Romano, warned against using Gis as a commercial generic name.
"Marketing campaigns should try to make a distinction between GI and commercial names," Strino said. "There shouldn't be commercials speaking of Parma, but of Prosciutto di Parma Ham, for example. We should refer to Prosecco as Prosecco wine, or Prosecco sparkling wine. Because over time they may assume that prosecco is any type of sparkling wine. There should be strict guidelines with distributors about packaging and labeling," Strino said.
Representatives from two top American associations – Idaho Potato Commission, and Vermont Maple Syrup – agreed on the importance of protecting authenticity.
"Consumers are expecting their government to provide them with food that is safe. This is a major change in American consumers that we are seeing. Corporate responsibility is part of it. The time is changing," said Patrick Kole from the Idaho Potato Commission.
© All rights reserved