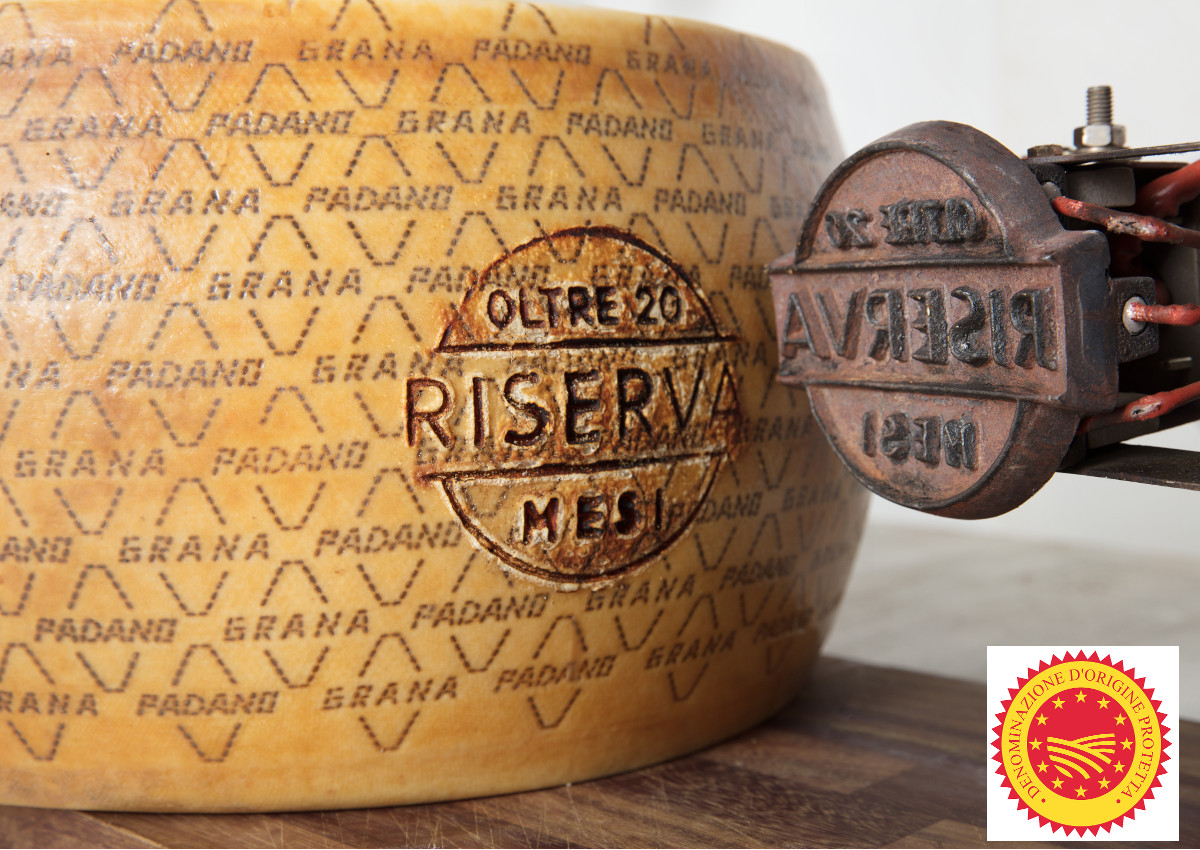 An important international recognition for environmental sustainability has been given to the Grana Padano PDO protection Consortium by WIPO, the World Intellectual Property Organization. On the occasion of the 2020 edition of the World Intellectual Property Day on the theme 'Innovating for a green future', among 21 major initiatives worldwide the organization has awarded the LIFE project – The Tough Get Going, promoted and supported by the protection Consortium and dedicated to improving the environmental sustainability of the Grana Padano PDO supply chain to make it a reference throughout the dairy system.
Click here to discover the authentic Italian cheeses on Italianfood.net platform
GRANA PADANO PDO, THE WORLD MOST CONSUMED CHEESE
"In order to give a future to our planet and to the over seven billion women and men who populate it, we are sure that respecting its natural balance is a basic requirement – explains the general manager of the Consortium, Stefano Berni -. If the future will not be 'green' we are afraid that there will not be a future at all. This awareness is strengthened in the current situation, given the Covid-19 global pandemic."
For a production with a protected designation of origin such as Grana Padano PDO, the most consumed PDO cheese in the world with over 5 million wheels processed in 2019, the protection of the territory is the first act in the chain. Respect for the environment and its resources, and animal welfare are crucial in the production of the raw material, milk, and its processing.
THE STRENGTHS OF THE LIFE PROJECT
"LIFE is particularly ambitious project. It adds to the specific studies that, in collaboration with the Catholic University of Piacenza and other universities, the Grana Padano protection Consortium promotes and supports – says Berni – to improve the environmental sustainability of the entire production process and thus contributing to improve the difficult air situation in the Po Valley basin."
Click here to discover the Grana Padano PDO production sites
The project strengths include the creation of an environment sustainable decision support software (EDSS) for producers, capable of assessing the environmental production footprint and adopting techniques and solutions to improve them.
© All rights reserved