Little Italy signs highlighted Italian food products on display at Whole Foods, trying to guide customers through their authenticity and quality offer as they walked through the store in downtown Washington DC on a Sunday afternoon. The initiative launched by the Amazon-owned US specialty grocer, also featured on its home page is an effort to help American consumers understand the difference between authentic and fake Italian products: between "parmesan" and "Parmigiano Reggiano" or prosciutto and "Prosciutto di Parma", for example.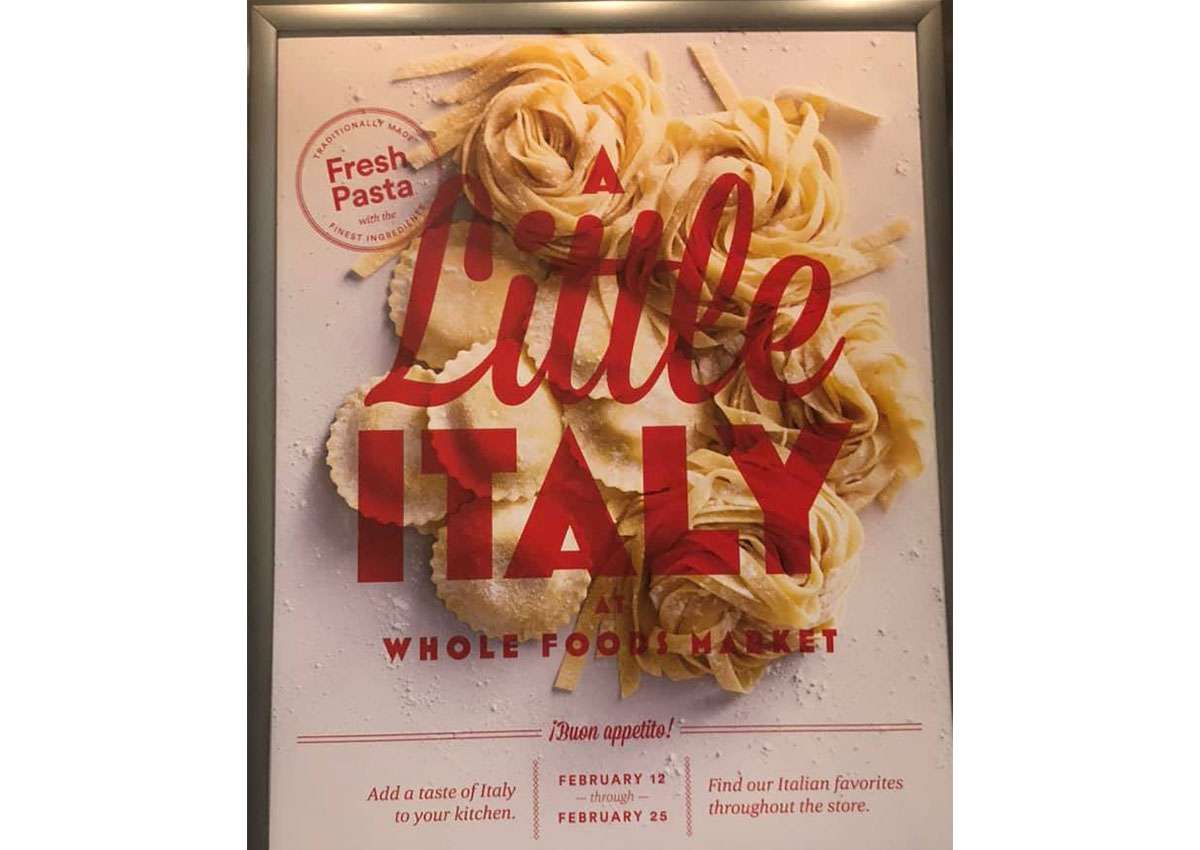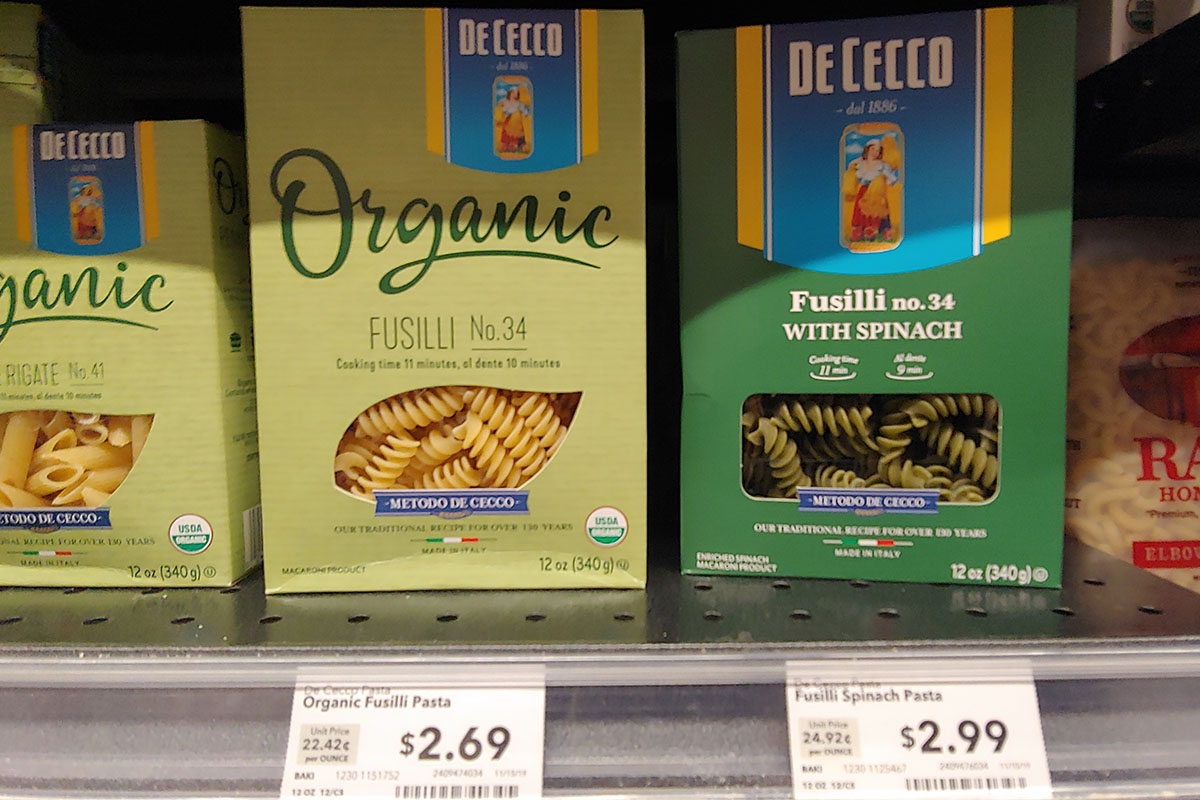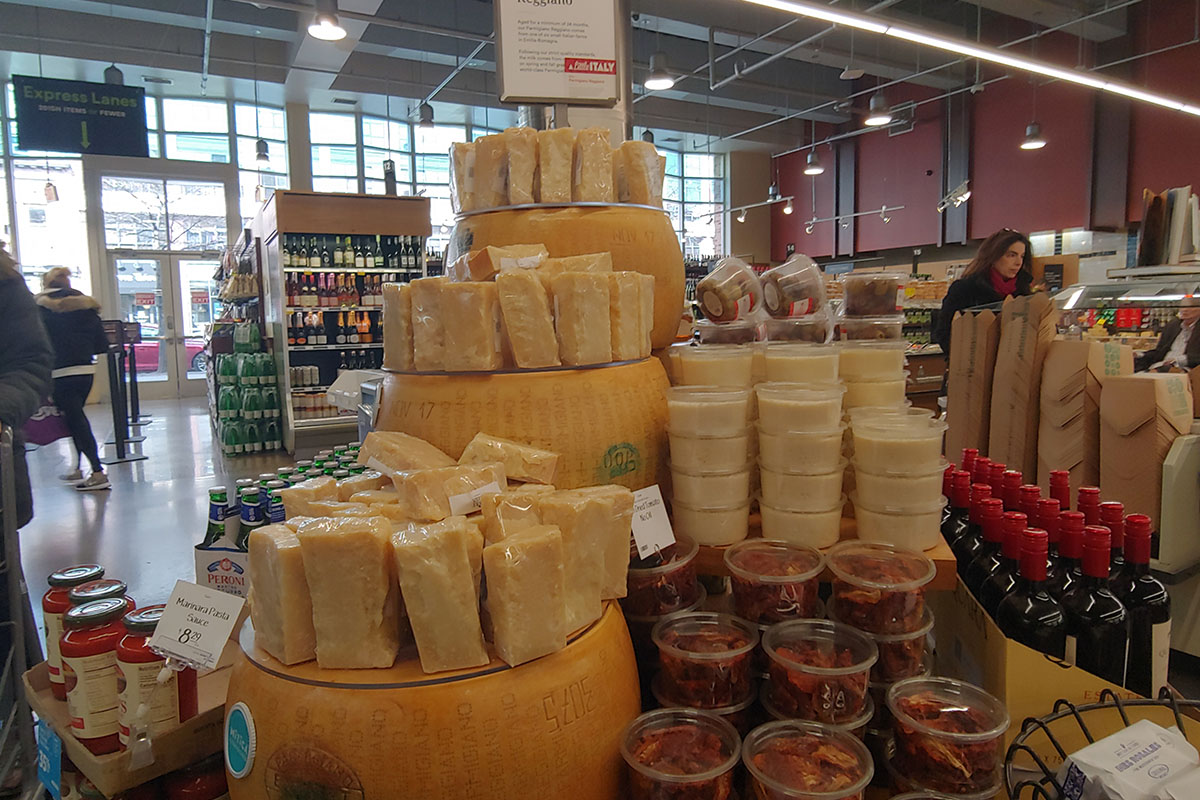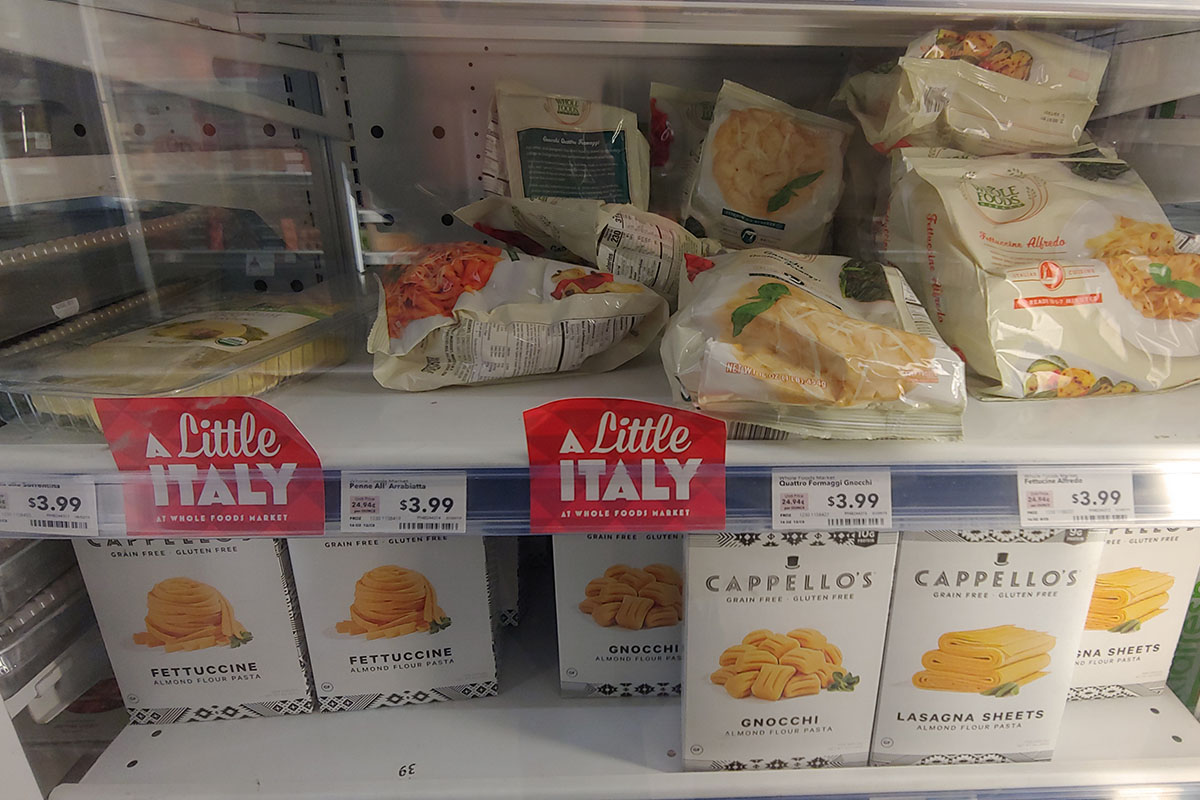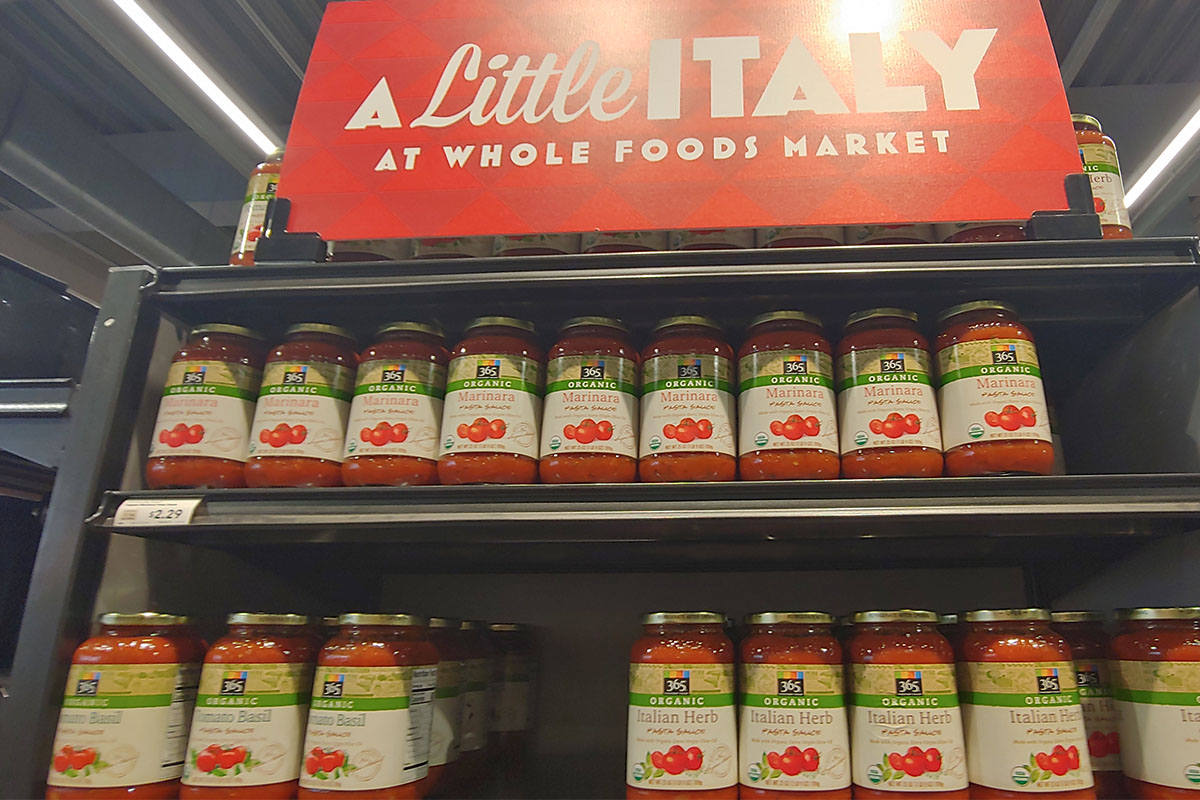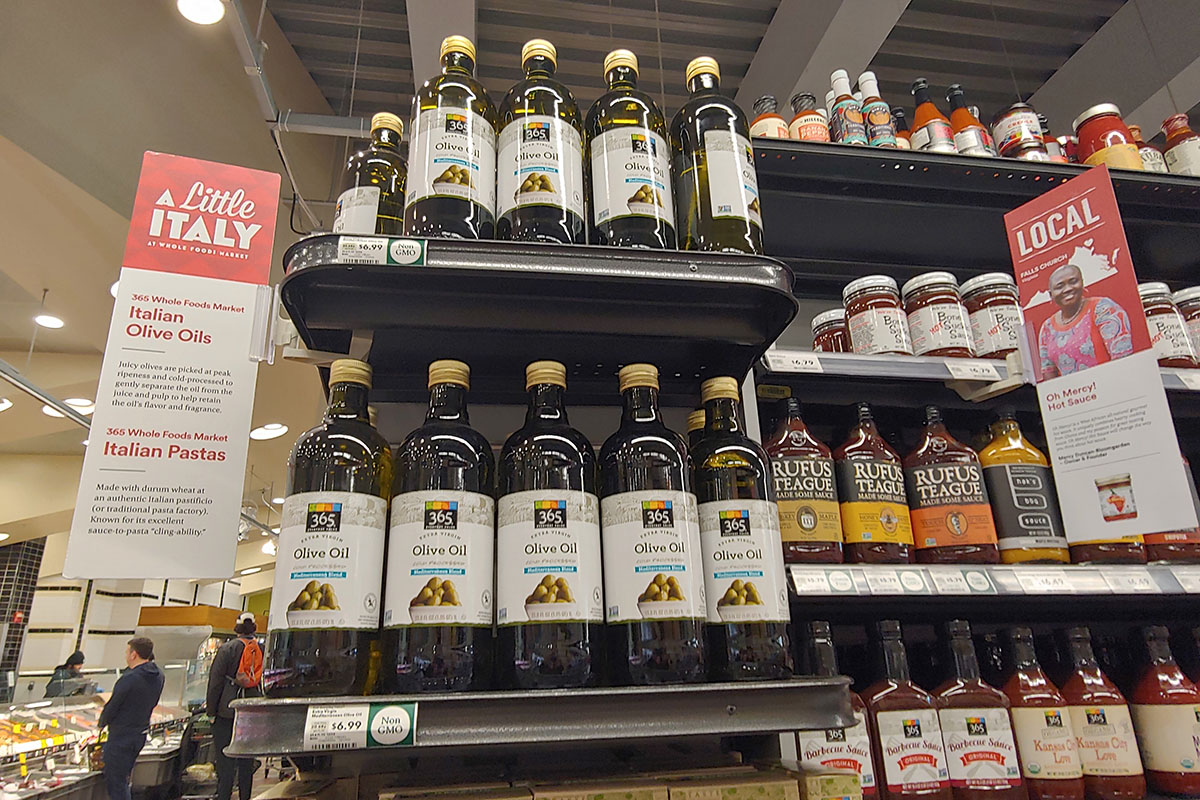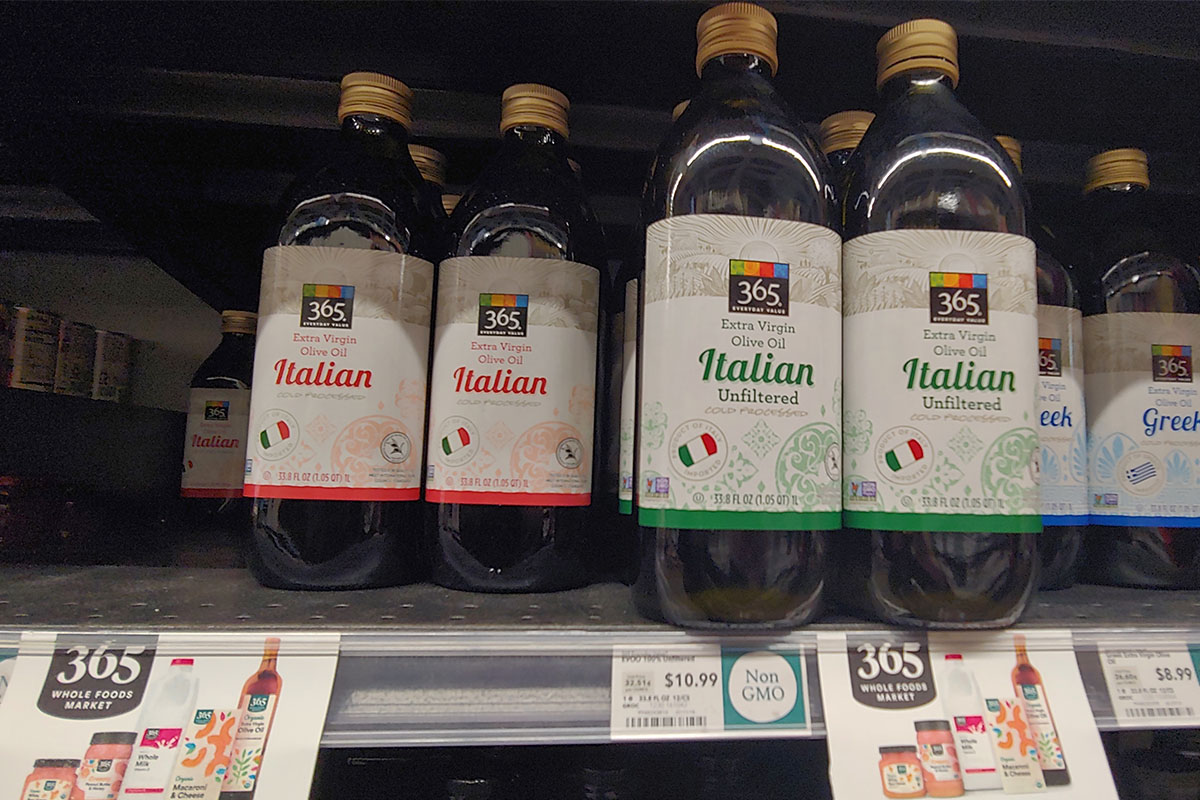 "HOW TO MAKE THE MOST OF ITALY'S BEST," THE WEBSITE'S HOMEPAGE READS
Despite the US capital not being listed in the official launch of the initiative (the company mentioned New York City, Los Angeles, Austin Texas and Atlanta) the store on P Street NW featured Little Italy signs next to eat "local" signs. Italian staples such as Parmigiano Reggiano (with a dedicated central island near the cheese section), olive oil, pasta, tomato sauces, and frozen ready meals such as Cannelloni and Lasagna were part of the campaign.
PRODUCTS IMPORTED FROM ITALY WERE MOSTLY OFFERED UNDER WHOLE FOODS'S 365 PRIVATE LABEL
Olive Oil, for example, was available both in 100% Italian oil (unfiltered, $ 10.99 1 liter) and "Mediterranean blend ($ 6.99 1 liter). Organic tomato pasta sauce was on sale, also under the 365 brand, for 2.29 dollars. Sampling and pairing initiatives that are part of Little Italy were not available at the store in Washington but Whole Foods has indicated that special events – including dinners – will be available at the four US cities listed in their program.
© All rights reserved