An authentic and original offer of quality at an affordable food. These are two of the key points of fast casual food, a fast food format that is enjoying great success in Europe and overseas. New catering concepts have emerged almost everywhere, from Asian to healthy cuisine, from bakeries and pastry shops to pizzerias. It is precisely in this market that piadina and piadinerie are located, expanding from Italy throughout Europe.
"The fast casual food format has brought success to a new approach that brings together the typical characteristics of fast food – speed of service and affordable price – with the healthiest and most experiential trends of recent years: genuine food prepared at the moment in a welcoming and informal environment", explains La Piadineria, the Italian leading chain founded in 1994.
LA PIADINERIA, FROM ITALY TO FRANCE
La Piadineria is currently present in Italy with over 250 restaurants (between direct and franchised) located in shopping centres and urban areas throughout the country. The formula is based on the offer of more than 30 types of piadina, prepared with a fresh dough and entirely produced in the plant of Montirone (Brescia). These piadinas are cooked and stuffed at the moment according to the customer's request, with fresh ingredients always purchased from Italian suppliers to ensure the highest quality.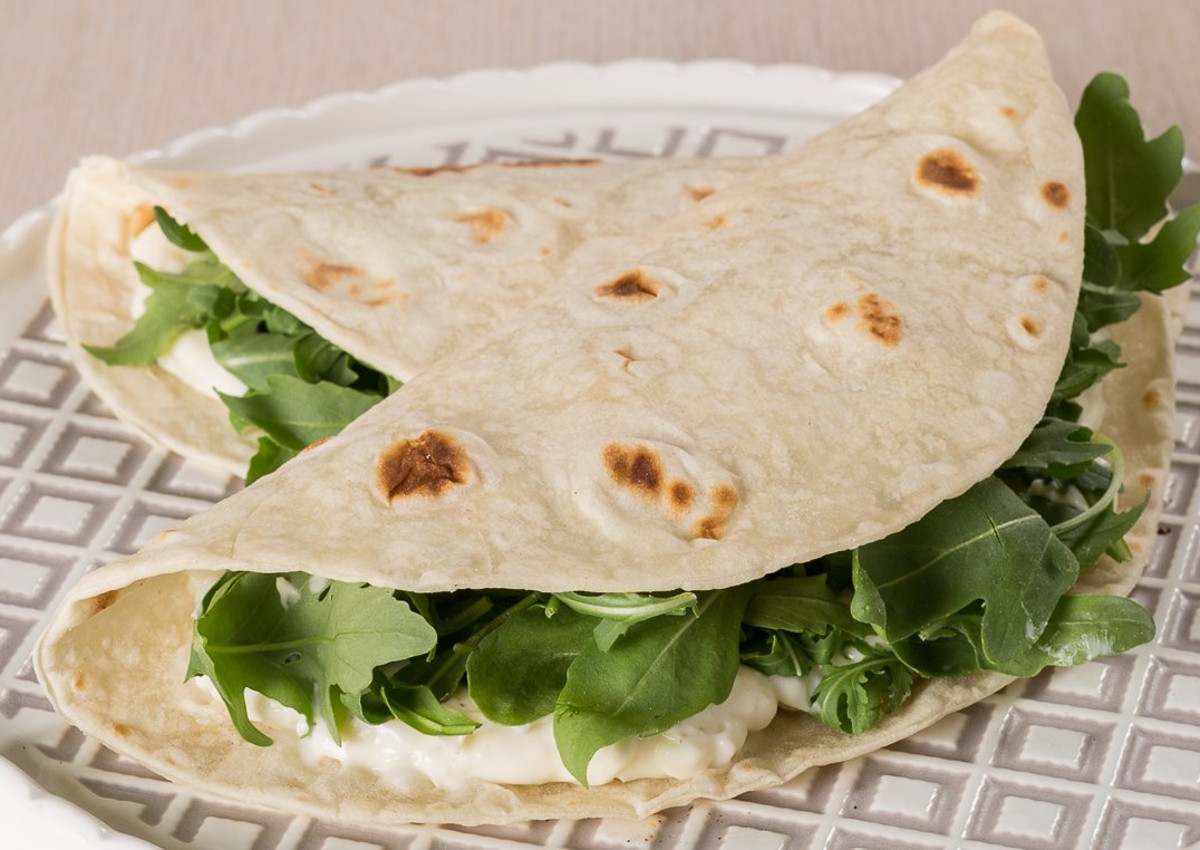 La Piadineria's outlets churn out more than 18 million piadinas and serve an average of 50,000 customers per day; over 1500 employees are employed only in the directly managed restaurants. The company is growing rapidly and steadily. The current year will close with an increase by 53 points of sale compared to 2018 and a consolidated turnover of over 100 million euros.
"In 2017 La Piadineria launched its internationalization project and, to date, has successfully opened 10 restaurants in France," the company says. "The expansion started with local markets in the south of France (Nice, Marseille and Toulon) and continued in the Paris area. The brand is mainly present in shopping centers (some of which are very large and frequented as Terrasses du Port in Marseille and Creteil Soleil, near Paris) but the intention is to continue the expansion everywhere. The format has not undergone any particular changes, either in terms of menu – as the focus is fixed on the vertical offer of piadinas – nor in terms of the premises interior design".
CLASSIC AND 'LOCAL' RECIPES
Piadina is a popular food, very common in the food culture of some regions of Italy, especially Emilia Romagna, Marche and Tuscany. Very tasty and quick to prepare, it is easy to handle and consume on the go and goes very well with a glass of straightforward wine or cold beer.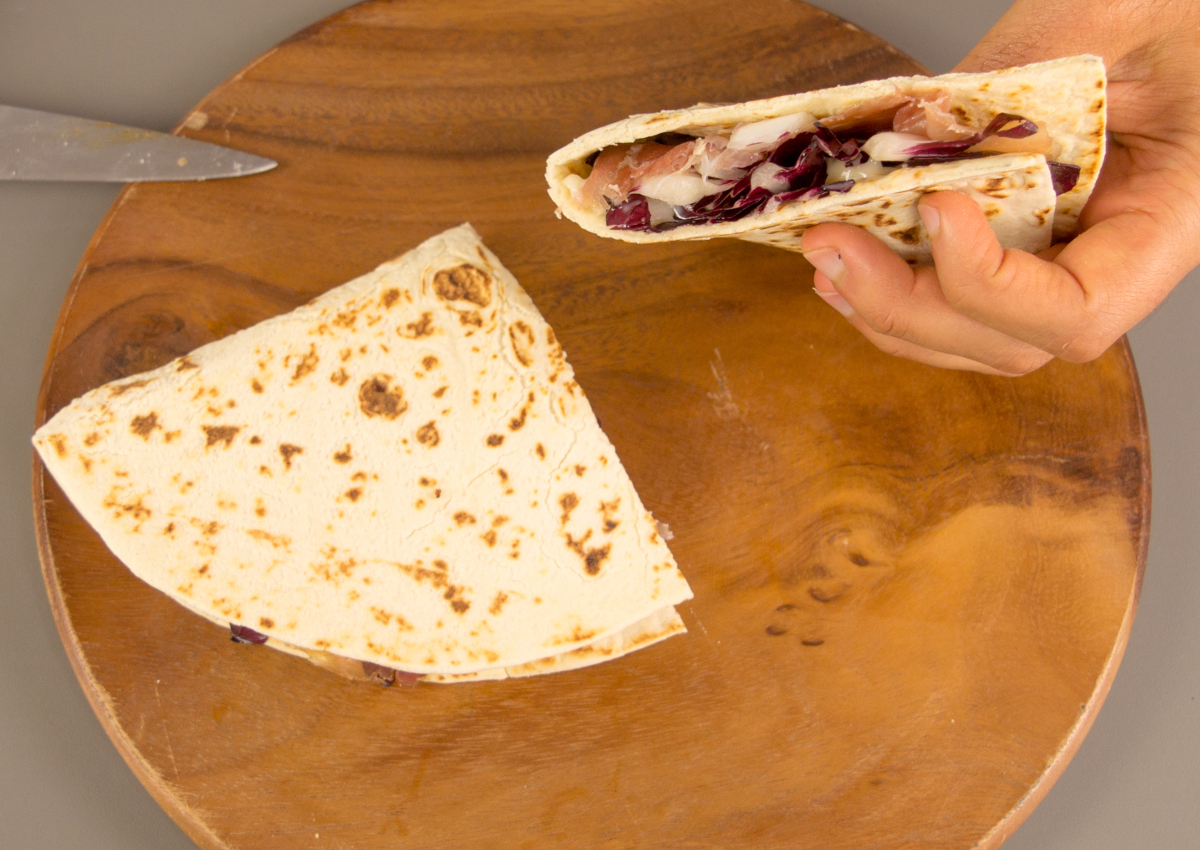 This product is much appreciated by French consumers, who have taken the opportunity to taste a high quality Italian product prepared at the moment. "Italian style, speed and quality are the keys to the success of our format also in France, so much so that it was not necessary to adapt the menu using local products," says La Piadineria. "The most popular piadinas are still the classic ones: L'Emilia, with raw ham, mozzarella and lettuce, La Semplice, with cooked ham, champignon, mozzarella and Grana Padano PDO cheese and L'Eccellenza, with rump, Mozzarella di Bufala PDO, tomato and rocket. Those who do not like cured meats can choose recipes with tuna and salmon or vegetarian ones and opt for the wholewheat mixture without lard. The customer can always 'customize' his own piadina, combining the various ingredients on the menu".
AMAZING AND UNCONVENTIONAL PIADINA AT LA CAVEJA
At La Caveja too the menu is based mainly on piadina, but to satisfy all palates it can also include salads and "fried pie", which together with the chopping board of Prosciutto di Parma at Aperipiada are a successful element for the pre-evening service.
The Sfogliata della piadina La Caveja is produced following the tradition of Romagna, but with some important variations such as the replacement of lard with vegetable margarine, to make the piadina lighter, more digestible and less caloric. A change that also makes it softer and easier to roll, both cold and hot, without running the risk of breaking the dough. To roll it up, La Caveja has changed the format from the classic round to a rectangular one, thus facilitating the filling which is more abundant and better distributed.
© All rights reserved