From peasant food of Emilia Romagna to a must on the dinner tables of Italy, Piadina Romagnola history is about success. In 2014 it was even awarded a Protected Geographical Indication. There are also more "piadinerie", food halls specializing in piadina which offer typical products from Romagna, as well as cold cuts, vegetables and cheese.
Part of the credit for this certainly goes to the Consortium for the Protection and Promotion of Piadina Romagnola PGI, which was set up to promote this product in all its different versions (Piada Romagnola and Riminese), educate the consumers and enhance the product by enforcing the relevant regulations – a guarantee of compliance with the traditional recipe. The protection Consortium, which brings together 13 businesses of various nature (craft, industrial productions, and kiosks), has organized and participated in events both in Italy (Cibus 2018) and abroad (France, Germany and Belgium). The goal of these initiatives was to raise awareness on this baked delicacy among consumers and create new market opportunities.
PRODUCT SPECIFICATIONS
"Piadina" or "Piada Romagna" is made from wheat flour, water, fat, salt, and some optional ingredients;
There are two types of this typical Italian delicacy from Romagna: the classic one (compact, crumbly and thick), and the "Riminese" version (soft, thin and with a larger diameter);
The use of any preservative, flavoring and/or other additives is forbidden.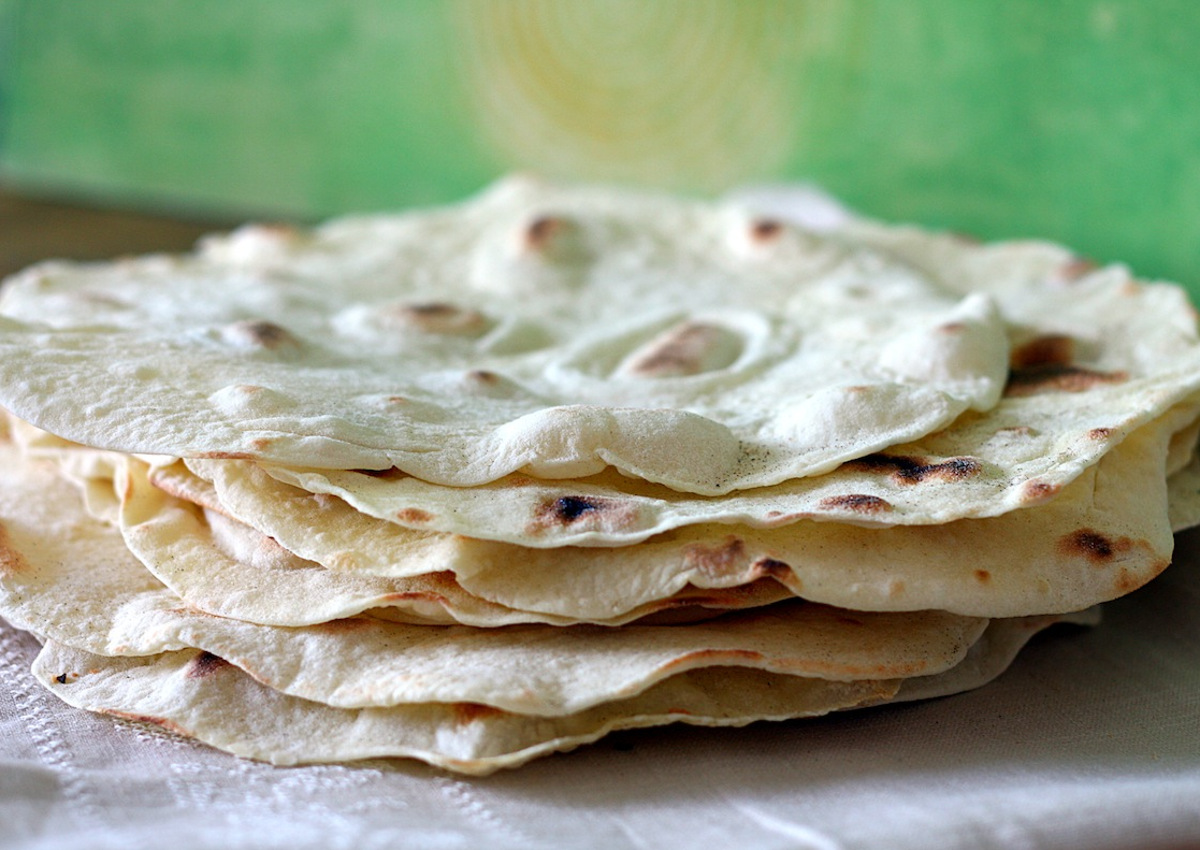 The dough is divided into balls or round breads that are worked with the classic rolling pin or through mechanical foils to form a disc with a diameter of between 15 and 25 cm for a thickness from 4 to 8 mm (in the case of Piada or Piadina Romagnola), or between 23 and 30 cm for a maximum of 3 mm thick (in the case of 'Piadina Romagnola alla Riminese');
Then 3 or 4 minutes of cooking on a plate at 200/250 degrees, and the piadina is served.
Unlike bread, this product is not used as an accompaniment to other dishes, but thanks to delicious fillings it becomes a main course. The tradition wants it combined with cheeses like Squacquerone di Romagna PDO and rocket, gratin or Prosciutto di Parma PDO, while in Rimini there is the typical recipe with sardines (or saraghina), radicchio and onion.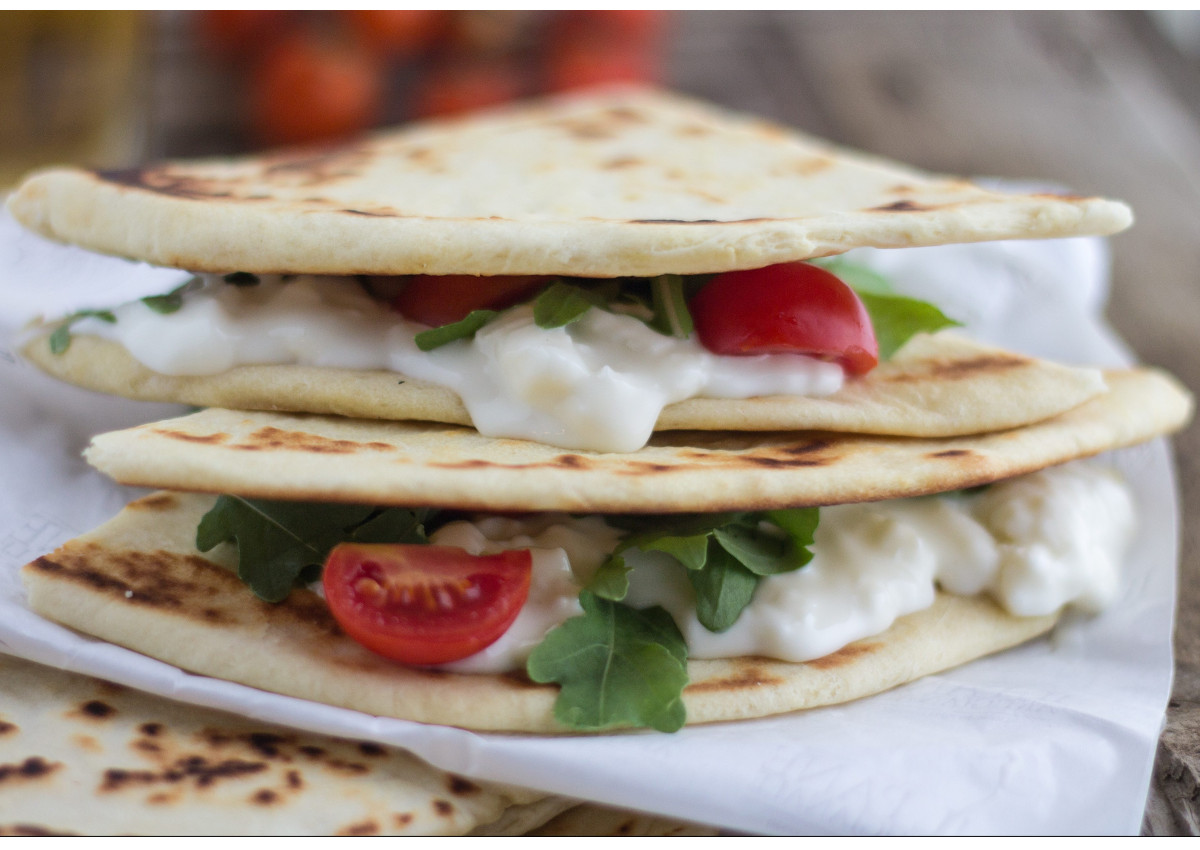 PIADINA ROMAGNOLA PGI BY THE NUMBERS
In 2019, almost 50% of piadina produced was PGI and therefore certified. In Italy, a total of 47,000 tonnes of piadina were made in 2018, 38,000 of which for large-scale distribution: an increase by +6.2% compared to 2017. A further 8 thousand tons, equally divided between catering and kiosks, shall be added. The total production value of piadina (both PGI and non-PGI) was 160 million euro in large-scale distribution, with an increase of +5.5% compared to 2017. The production growth rate is exponential: in 2014 it was 6,768 tons, in 2016 it reached 12,100 tons, in 2017 it rose to 13,500, and in 2018 it reached 20,250. Italy, France and Germany are the main destination markets for Piadina Romagnola PGI.
THE SUCCESS OF PIADINA ROMAGNOLA PGI ON THE WEB AND ON SOCIAL MEDIA
The piadina romagnola is one of the most sought after products on the web and it is no coincidence that the protection Consortium has focused heavily on digital communication. In a year of activity, this has led to over 2 million views on Facebook and Instagram.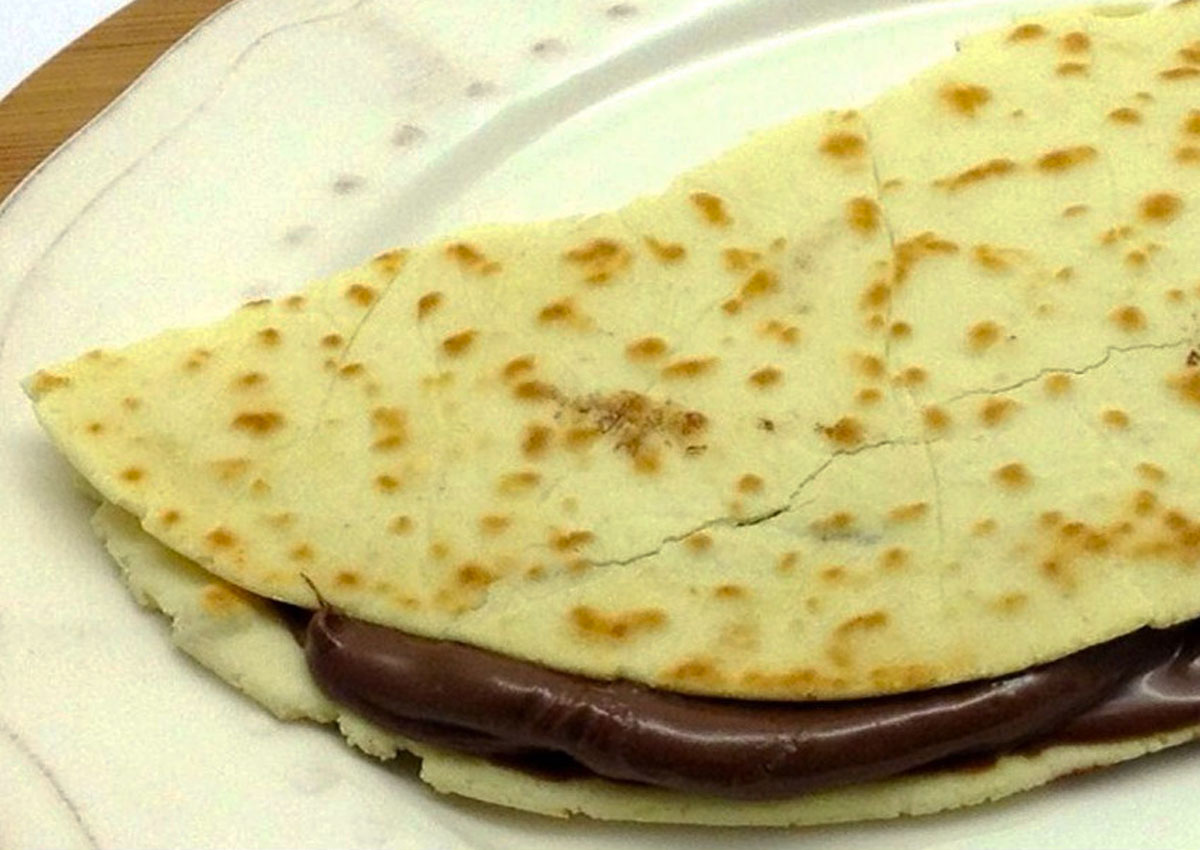 THE NON-STOP GROWTH OF THE FREE-FROM SEGMENT
The current wave of gluten and lactose free products doesn't seem to want to stop. Italy's bakery sector, which makes staple foods such as bread, is pretty much on every single dinner table of the country, regardless of the time of the day. For this reason, it has a large impact on the habits of those who suffer from intolerances, which explains why it is making considerable investments in innovation and research.
Not being able to use wheat, the producers must create gluten-free, lactose-free and milk protein-free products, something that requires substantial investments in different areas: recipes, production processes, technologies, monitoring activities. Last but not least, the final product must be very similar to the standard one, or perhaps even tastier, as this will be an incentive for those who simply seek healthier options.
© All rights reserved