The cycle of Enjoy European Quality Food (EEQF) presentation events in Europe is about to end. After the presentations in Madrid, London and Berlin, EEQF made its debut yesterday evening in Warsaw, at the Akademia Kulinarna Whirpool. Guests of the evening were Emiliano Castagna, vice-president of the Chamber of Commerce with responsibility for the gastronomic sector, and Marco Ghia, well-known chef and television sommelier, who led the cooking show aimed at tasting some typical Italian products.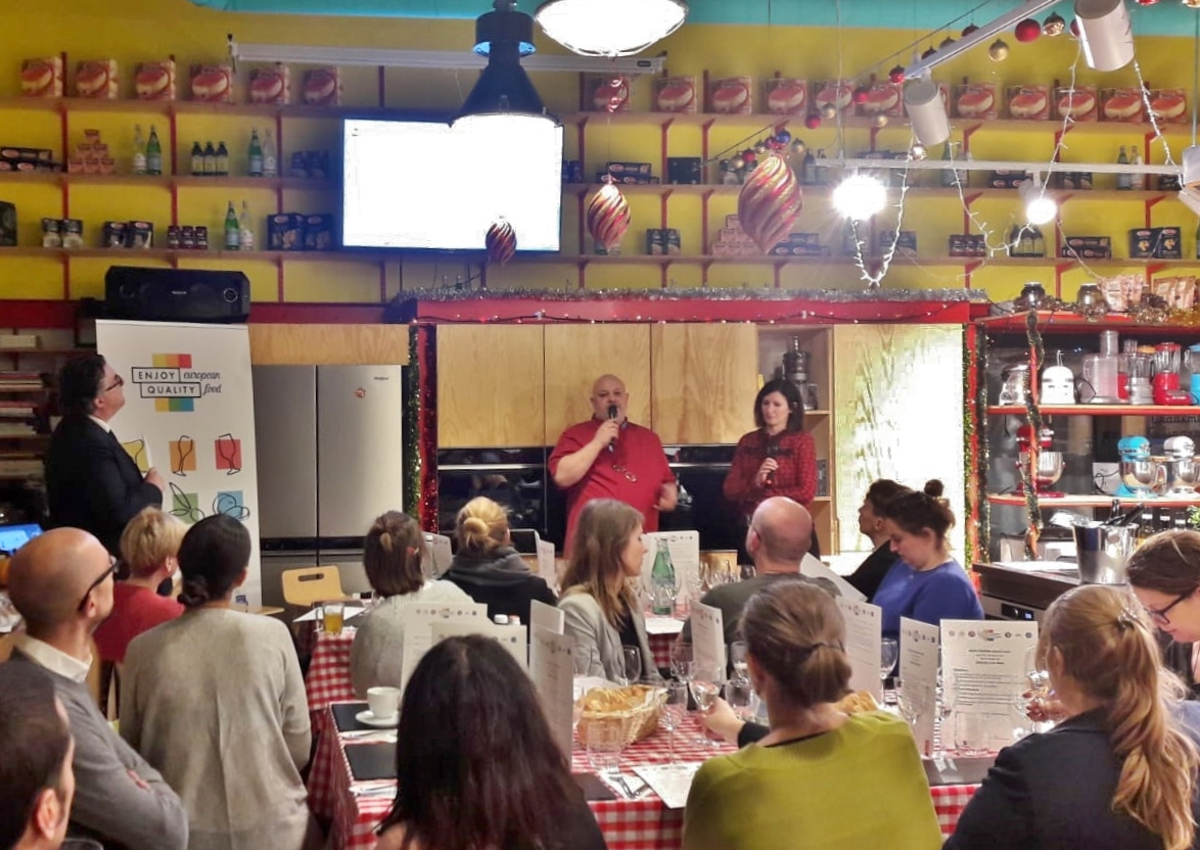 The evening was presented by Cristina Catese, an Italian chef who has been working in Poland for 15 years and is known to the public for her participation in many Polish cooking programmes. During the evening, the peculiarities of the project's products were presented, thanks to the contribution of Giulia Pussini from Conegliano Valdobbiadene Prosecco Superiore DOCG Consortium and Elena Antoniazzi from Latteria di Soligo.
ENJOY EUROPEAN QUALITY FOOD: A PROJECT ON GEOGRAPHICAL INDICATIONS
EEQF – an acronym for Enjoy European Quality Food, launched in Milan on October 3 – is a three-year project co-financed by the European Union dedicated to the information and promotion of excellent food and wine products with EU certifications such as PDO, DOCG, PGI, and TSG (Traditional Speciality Guaranteed).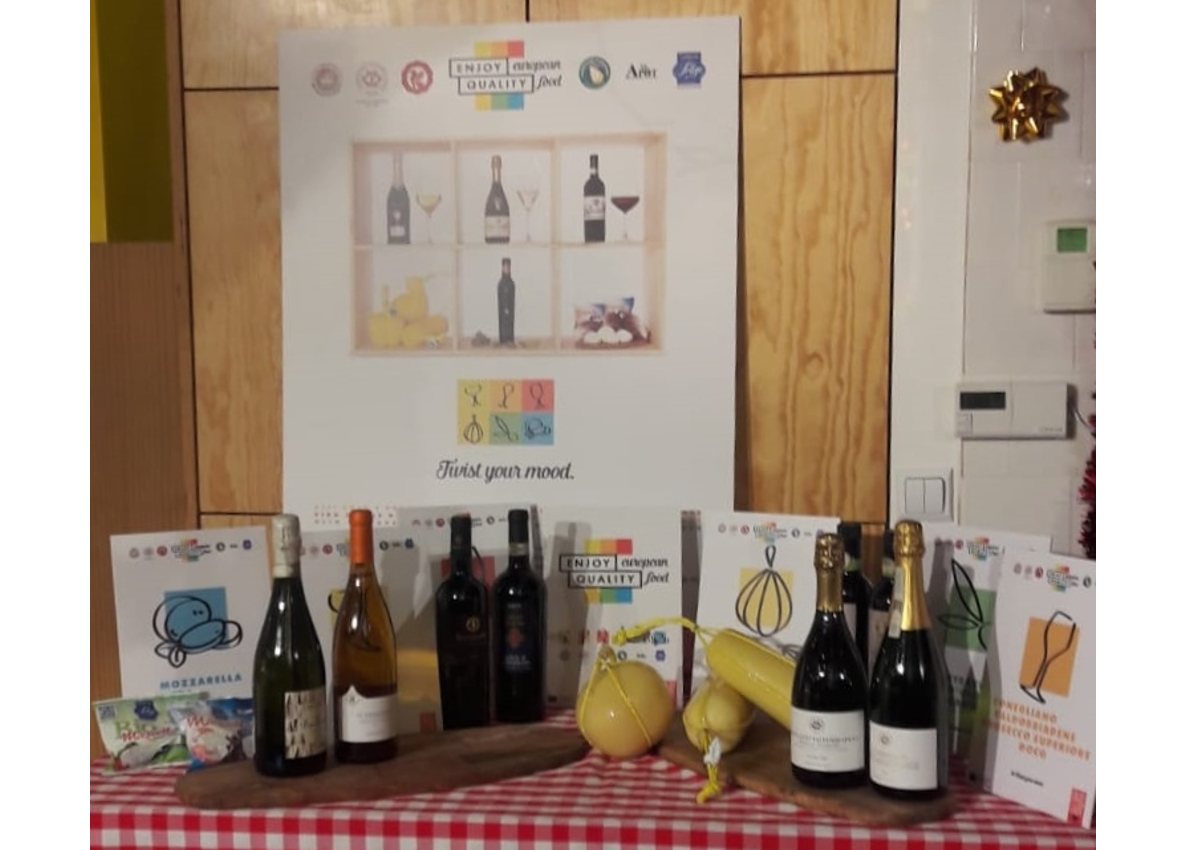 The decision to involve four European countries in addition to Italy was made with the goal of bringing together consumers, trade players and opinion leaders closer to the world of Italian and European food and wine. During the coming three years seminars, tastings, workshops and promotional events will be organized thanks to the support of local partners such as prestigious Chambers of Commerce and communication agencies.
ITALIAN WINES ARE ONCE AGAIN THE PROTAGONISTS
The protagonists of the project are six typical Italian products among which we can find wines, cheeses and olive oil: Asti DOCG, Conegliano Valdobbiadene Prosecco Superiore DOCG, Vino Nobile di Montepulciano DOCG, Provolone Valpadana PDO, Tuscan Extra Virgin Olive Oil PGI, and Mozzarella STG.
© All rights reserved