"Like a day in Naples". Rossopomodoro payoff is easy, direct but at the meantime is the perfect example of the format soul.
In a world where it seems to be enough having an Italian flag on the banner and a moustached guy at the entrance says "ciao bella" to be classified as an Italian restaurant and where Italian Sounding is a 90eur billions problem, format like RossoPomodoro can be considered as the Made in Italy flagship all around the world.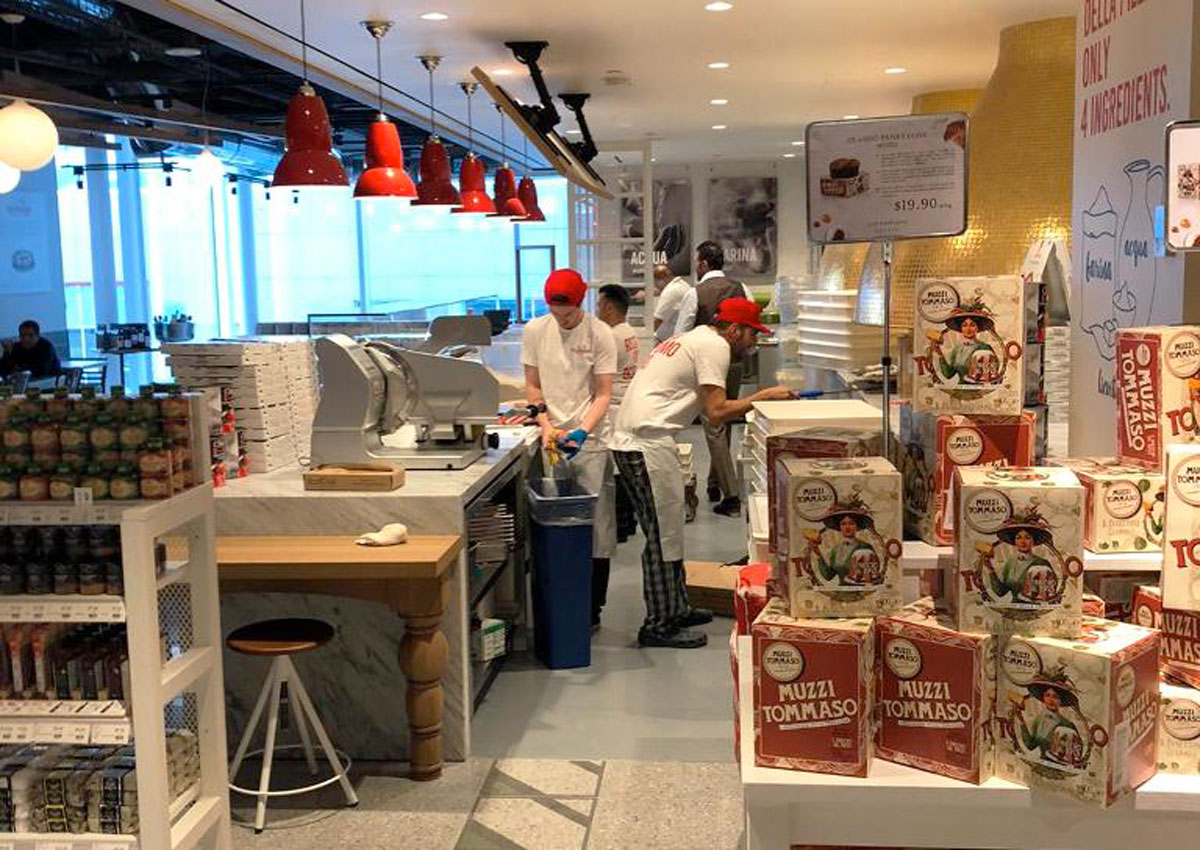 THE POWER OF RAW MATERIALS AND ALLIANCES
On of the format's point of strength is undoubtedly the care for raw materials and the respect for tradition. Seasonals ingredients, DPO products, Italian and Campanian excellences, all exclusively Made in Italy of course, blended and prepared following the ancient "Neapolitan Pizza " tradition.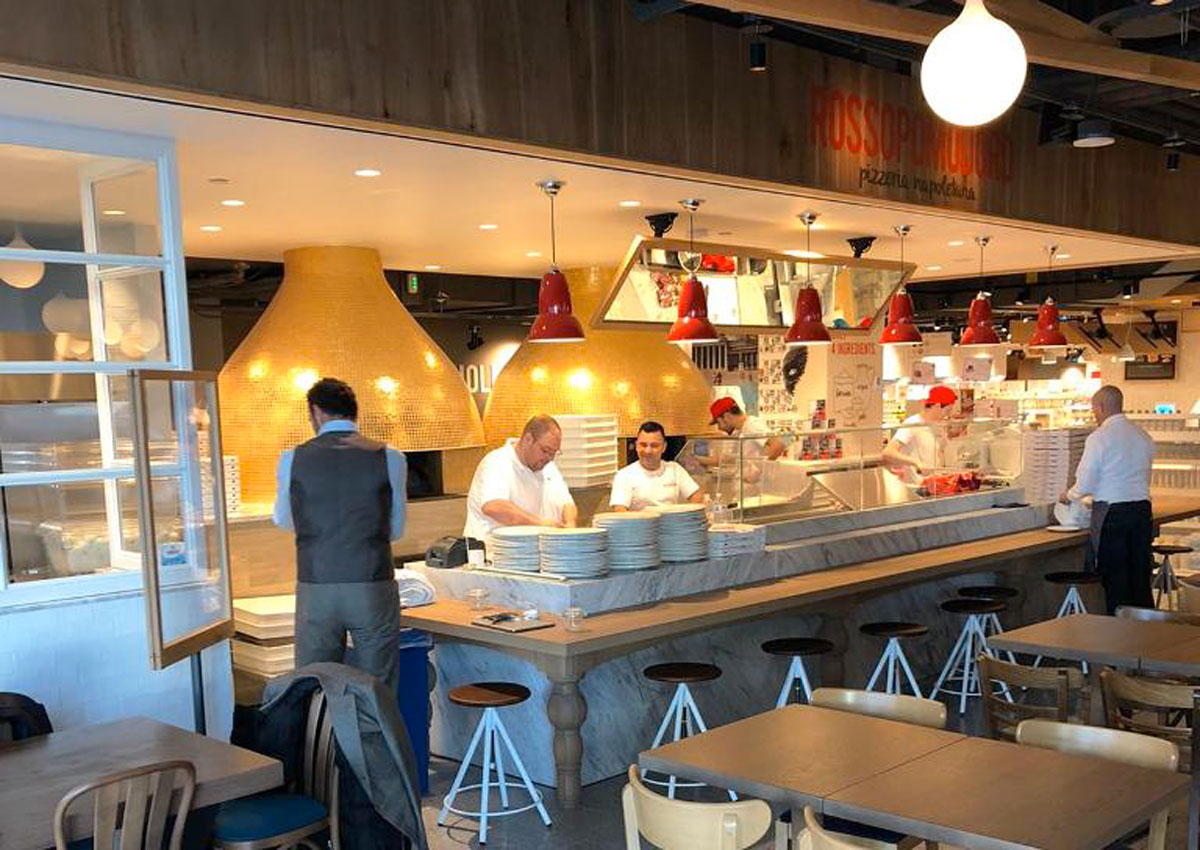 With such values it's obvious the collaboration with the most valuable brand of Sebeto Group with Eataly. And on 13th November, Rossopomodoro opened its first restaurant in Canada, inside Eataly Toronto, in 5'000 square meter complex on 3 floors.
ROSSOPOMODORO AND EATALY ALL OVER THE WORLD
"The pizza, it says Oscar Farinetti, Founder and President of Eataly,is the most important symbol of italian cuisine and Rossopomodoro represents it all over the world. I'm proud  for the renewal of this great collaboration even during the new opening of Eataly in Toronto. We will bring even in this city the flavours, the traditions and the ingredients of authentic neapolitan pizza, an unique business card of our enogastronomy.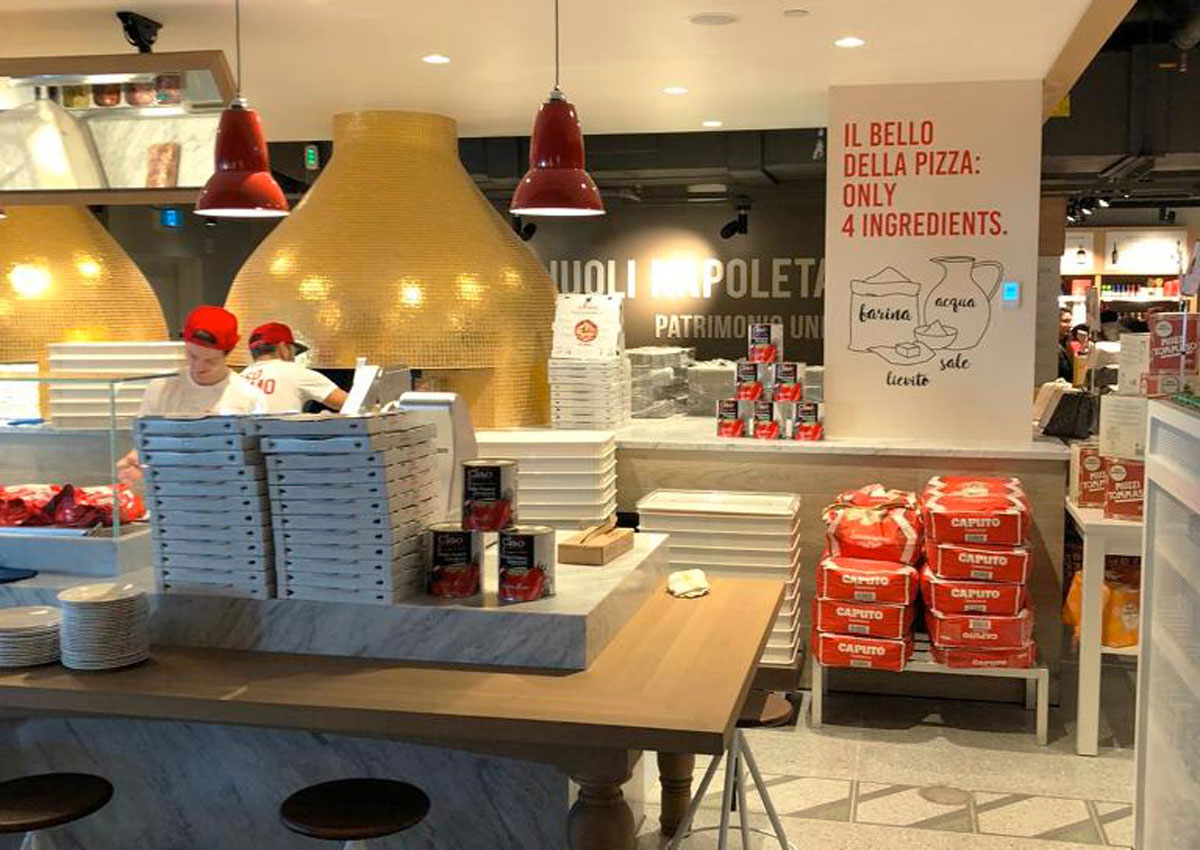 Roberto Colombo, CEO of Sebeto SPA: "With Eataly and Oscar Farinetti we have a longstanding and exciting collaboration, which drove to let know neapolitan gastronomic culture of pizza and cuisine in America and more. A collaboration based on two common factors between Rossopomodoro and Eataly: the passion for good food and the preservation of unique quality of Made in Italy. In Toronto we celebrate the 10th Rossopomodoro with Eataly, that's actually present more than in Canada, even in Germany, Sweden, Brasile, and USA, in Chicago, Las Vegas, Los Angeles and in New York with two locations. Of course we don't want to stop and we wish to keep expanding and have success together.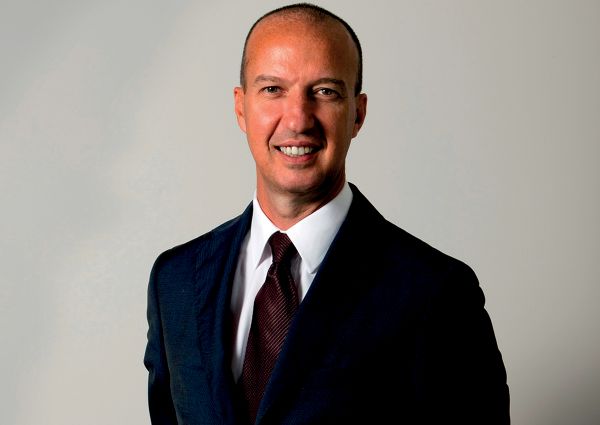 © All rights reserved