490 L St NW, Washington, DC – October 12, 2019
The Safeway store in an up-and-coming neighborhood in downtown Washington DC offers a large selection of organic, plant-based and natural products.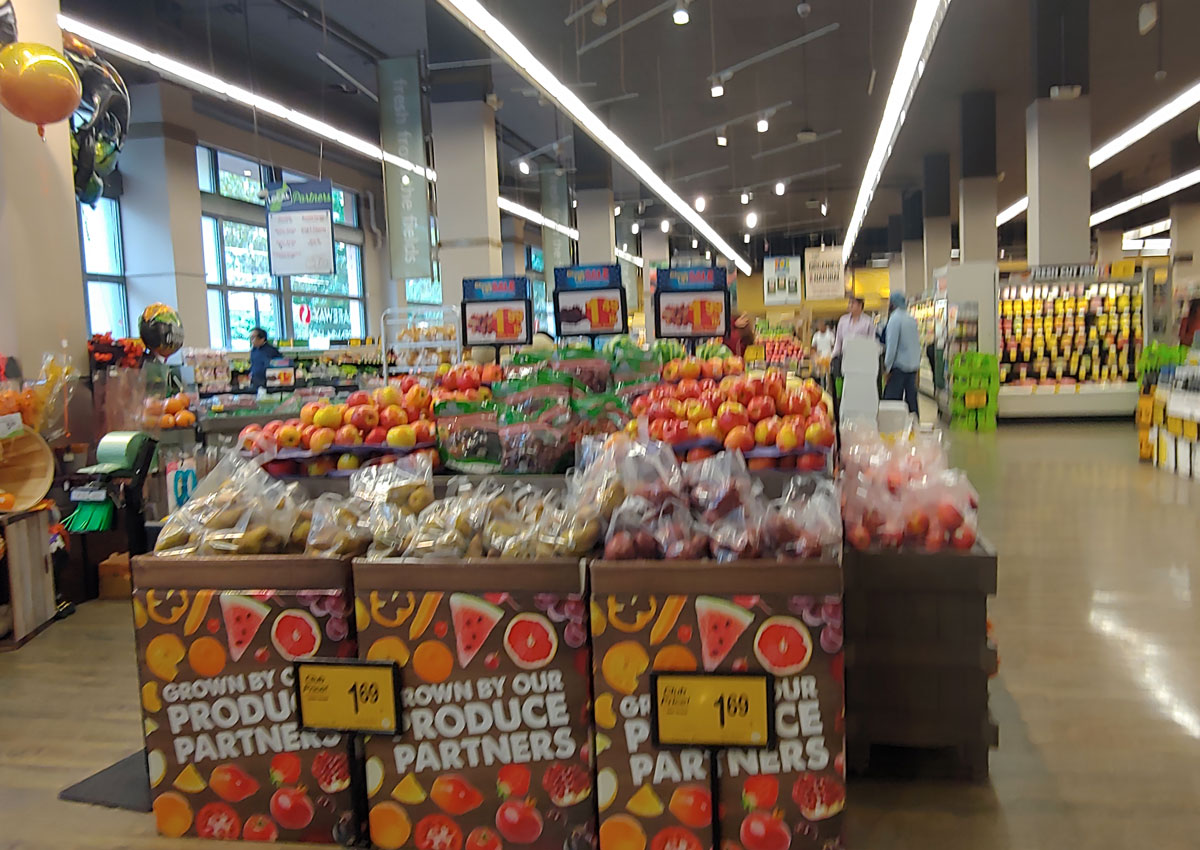 The largest selection of authentic Italian products comes under the group's private label.
Safeway, one of the banners of the Albertsons group, had a variety of private labels going from "O Organics" for everything certified as organic and "Signature SELECT", which offer high-quality products at an affordable price, to "Signature RESERVE", presented by the group as a ultra-premium brand.
Pasta, for example, was available under Safeway's three brands.
A box of ultra-premium Signature RESERVE Linguine (454 grams) was for sale at 1.99 dollars. That compares to a box of De Cecco pasta, on display at 2.46 dollars.
The Signature SELECT gluten-free Elbow Macaroni (454 grams) was also for sale at 1.99 dollars.
A 454 grams box of organic farfalle (bow ties) pasta cots 1.99 dollars under the "O Organics" brand.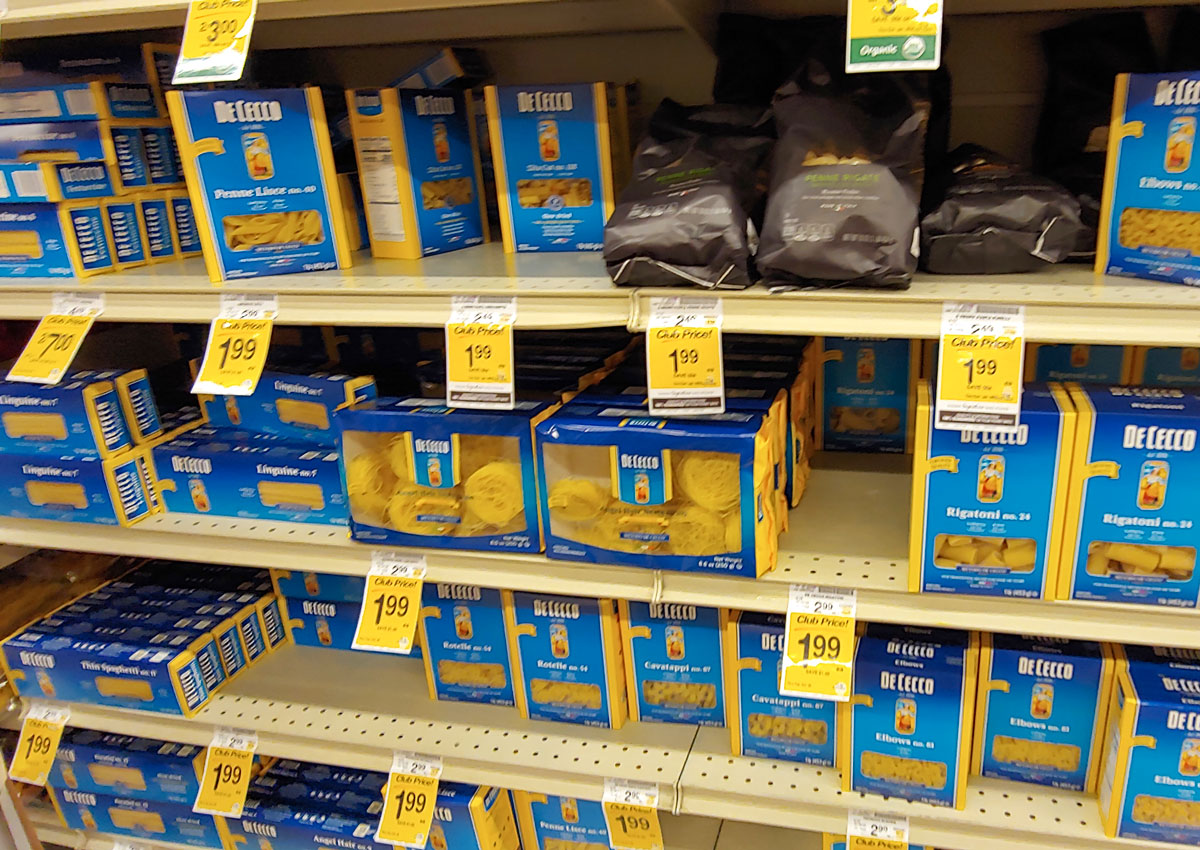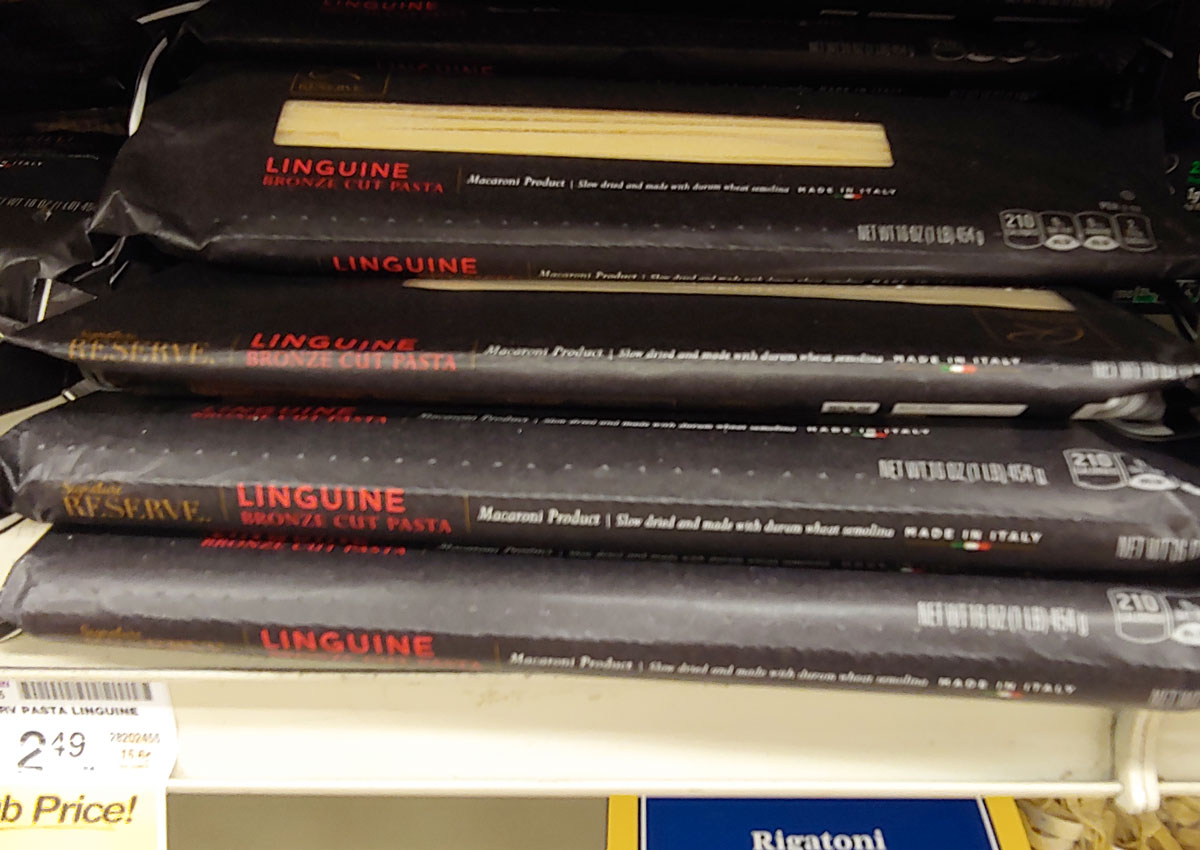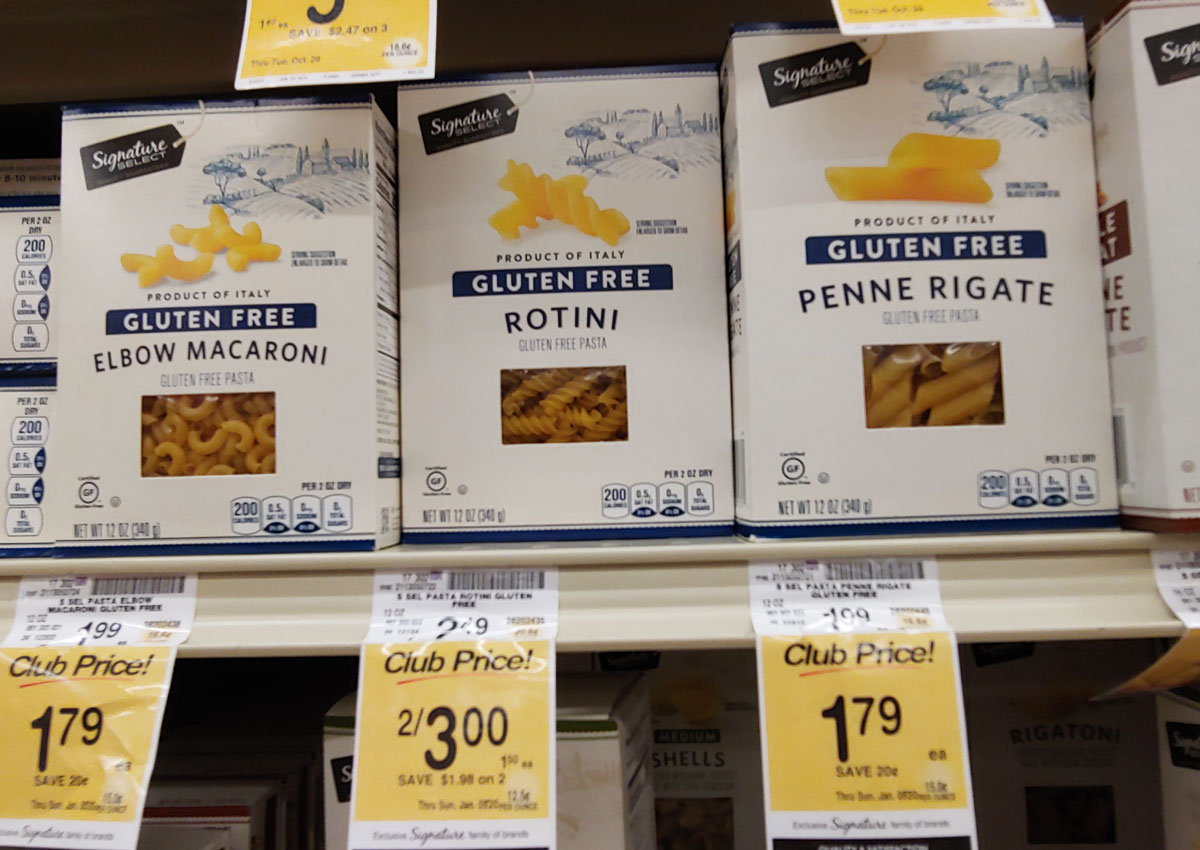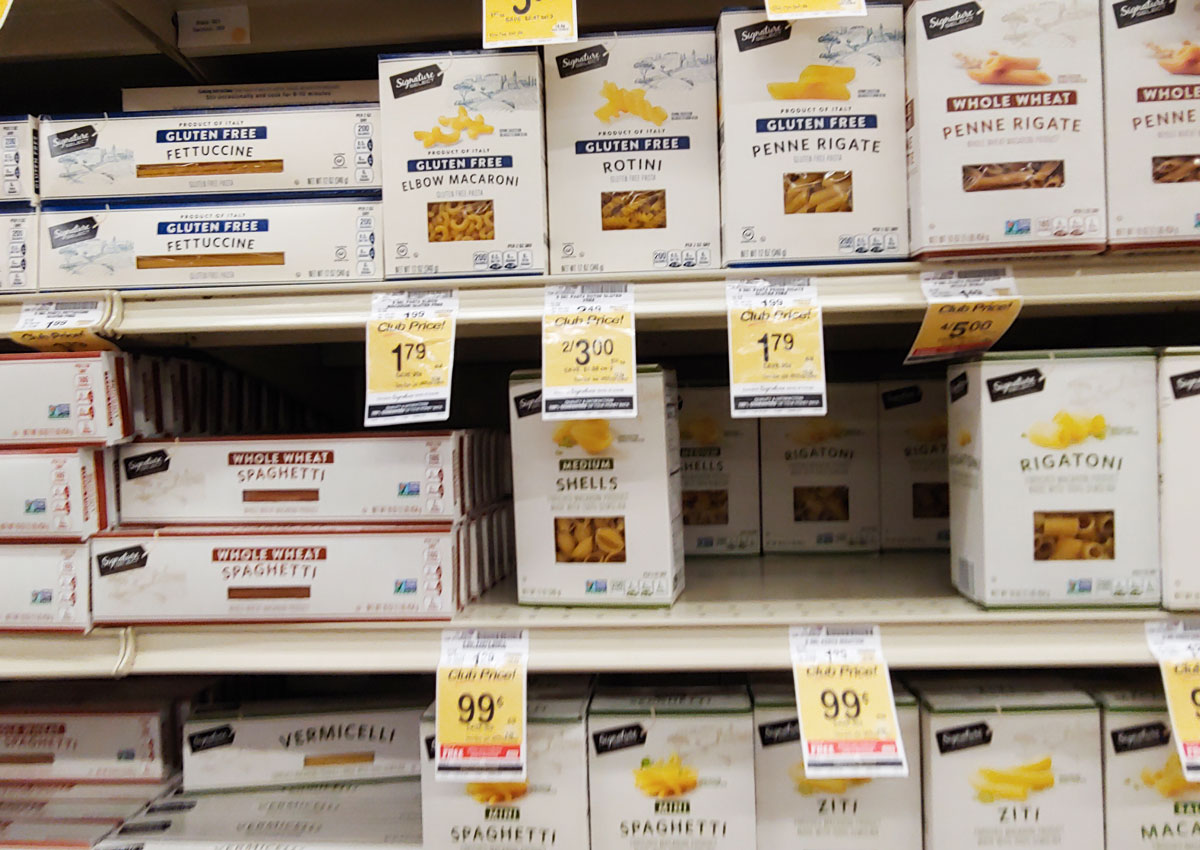 Since there's no pasta without tomato sauce, Safeway offered a box of Pomì chopped tomatoes (24.46 ounces) at 4.29 dollars. Mutti had a smaller finely chopped tomatoes (14 ounces) for sale at 2.99 dollars.
Competition came from Lidia Bastianich's Marinara sauce and Tomato Basil sauce, with jars of 24 ounces for sale at 7.99 dollars.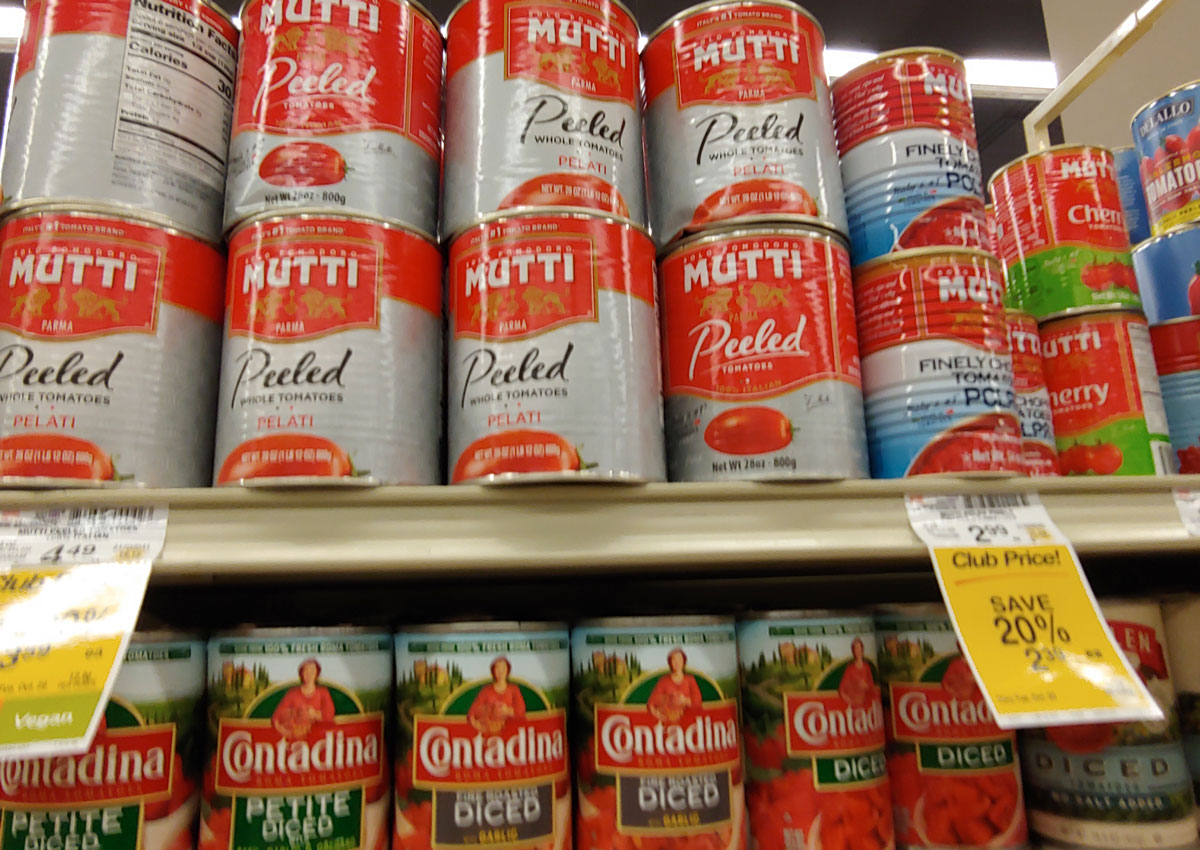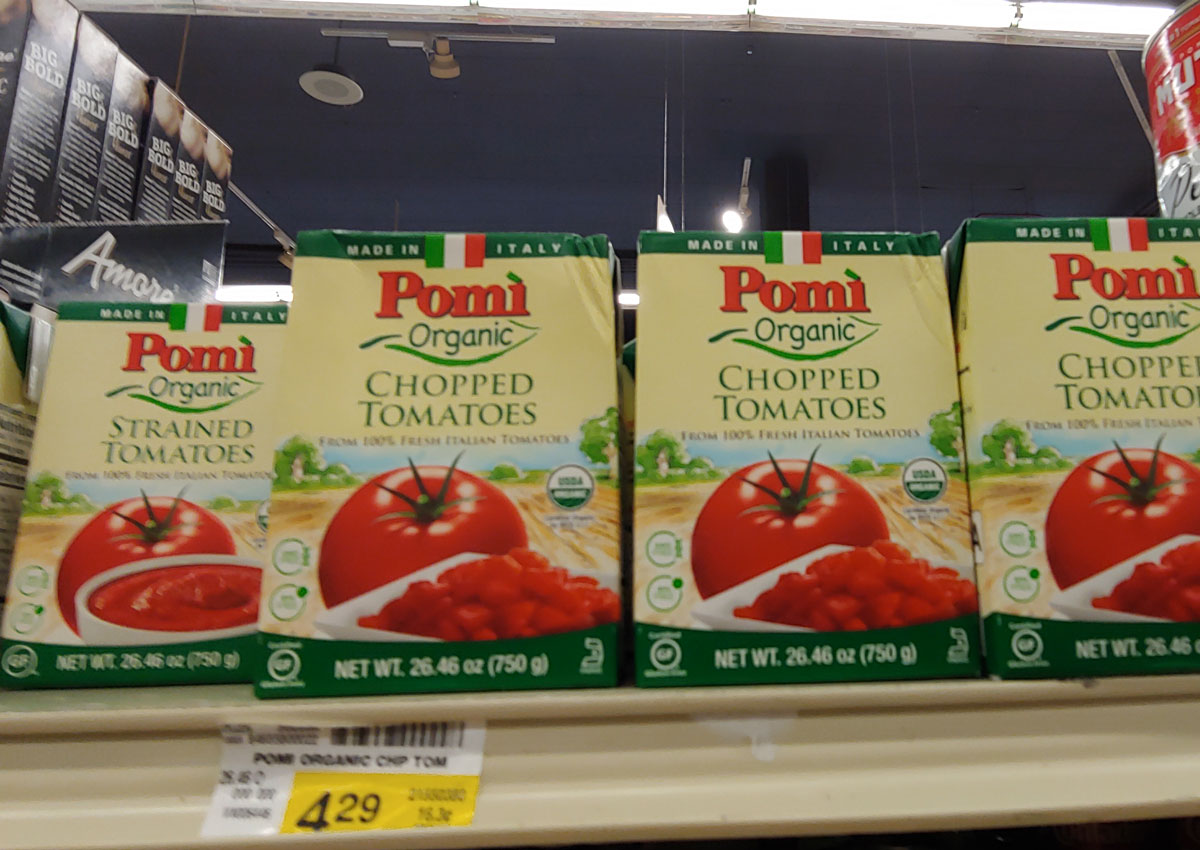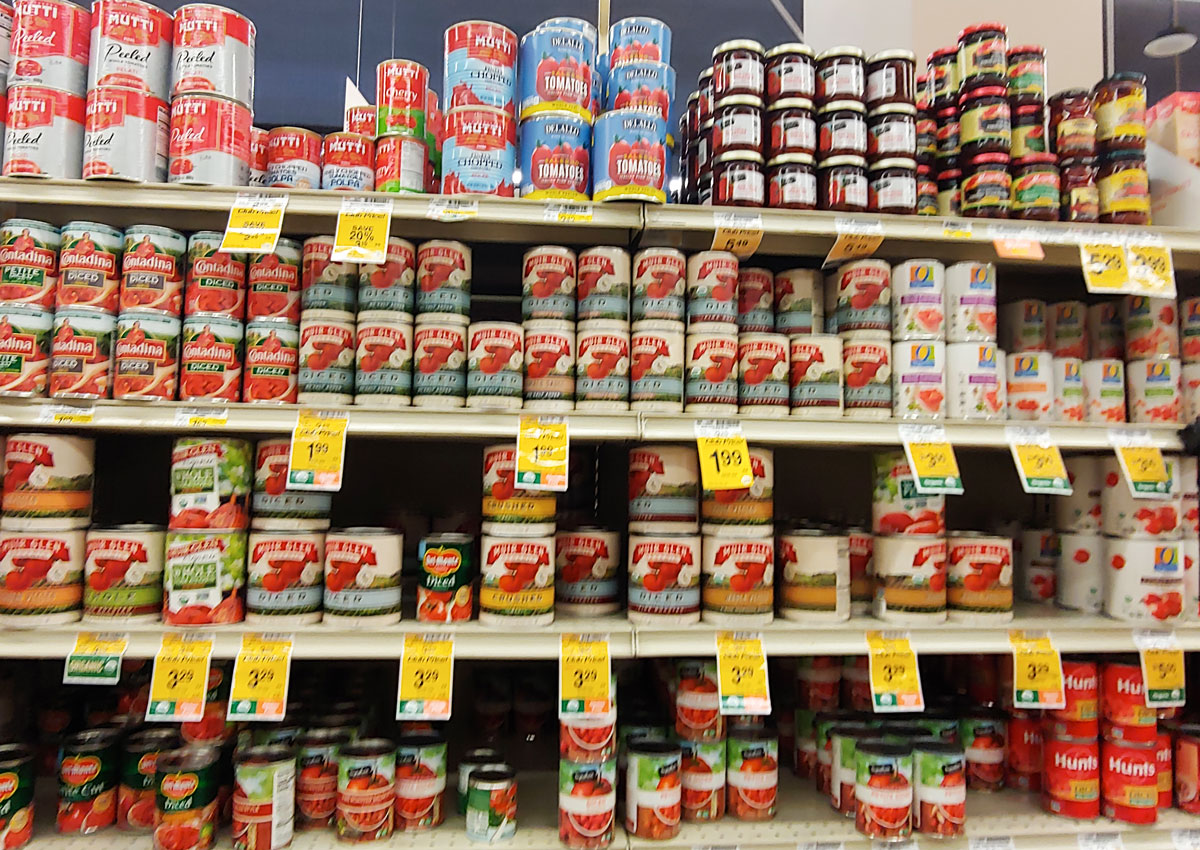 In the condiments section, the O Organics brand had its own certified Balsamic Vinegar of Modena for 6.49 dollars.
Olive oil sees brands competing for American consumers. Salov's Filippo Berio had extra virgin olive oil at 12.49 dollars (750 ml), compared with De Cecco EVOO with 100% Italian olives at 12.99 dollars (also 750 ml). A bottle of 1.5 liter by Filippo Berio was selling for 19.99 dollars.
Safeway's private label O Organics brand had its own competitive EVOO at 8.99 dollars (500 ml). Also, under the Signature SELECT brand, a 750 ml bottle of EVOO was sold for 10.99 dollars (full price) or 7.99 dollars (Club Price).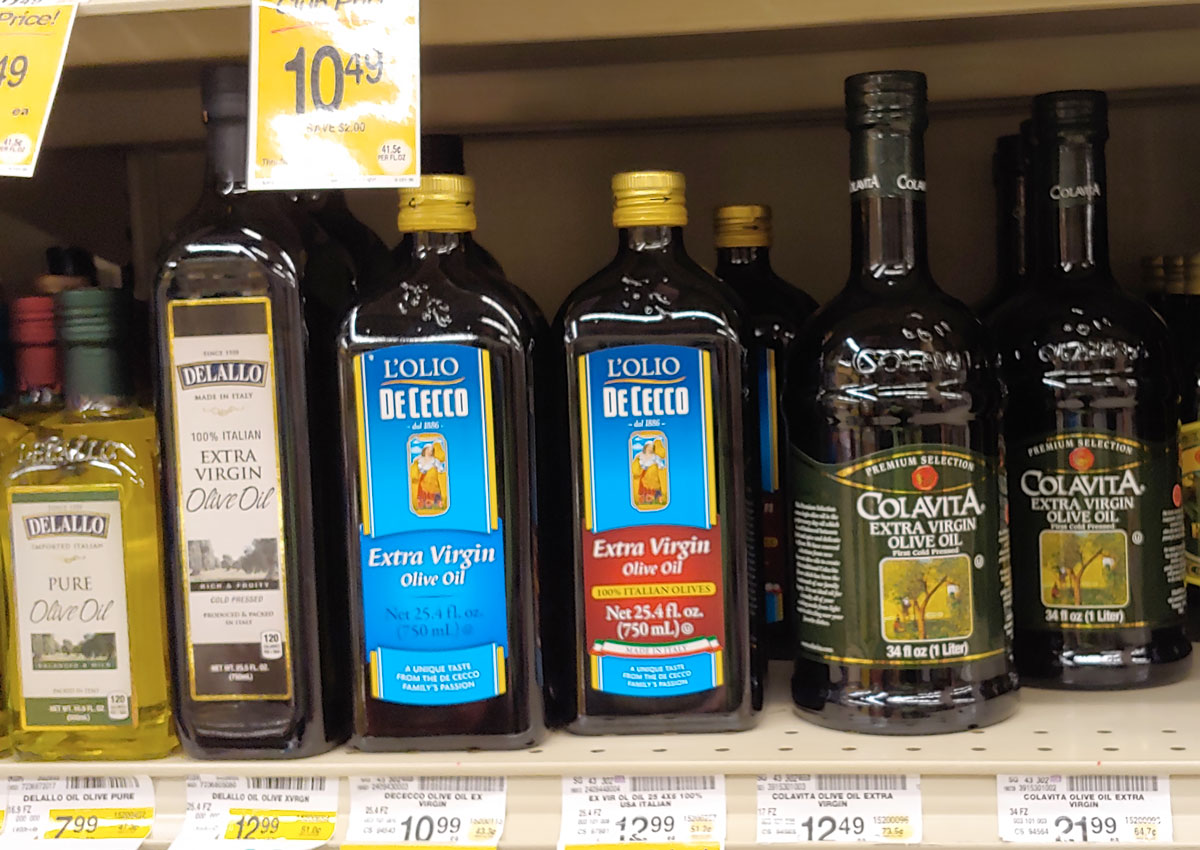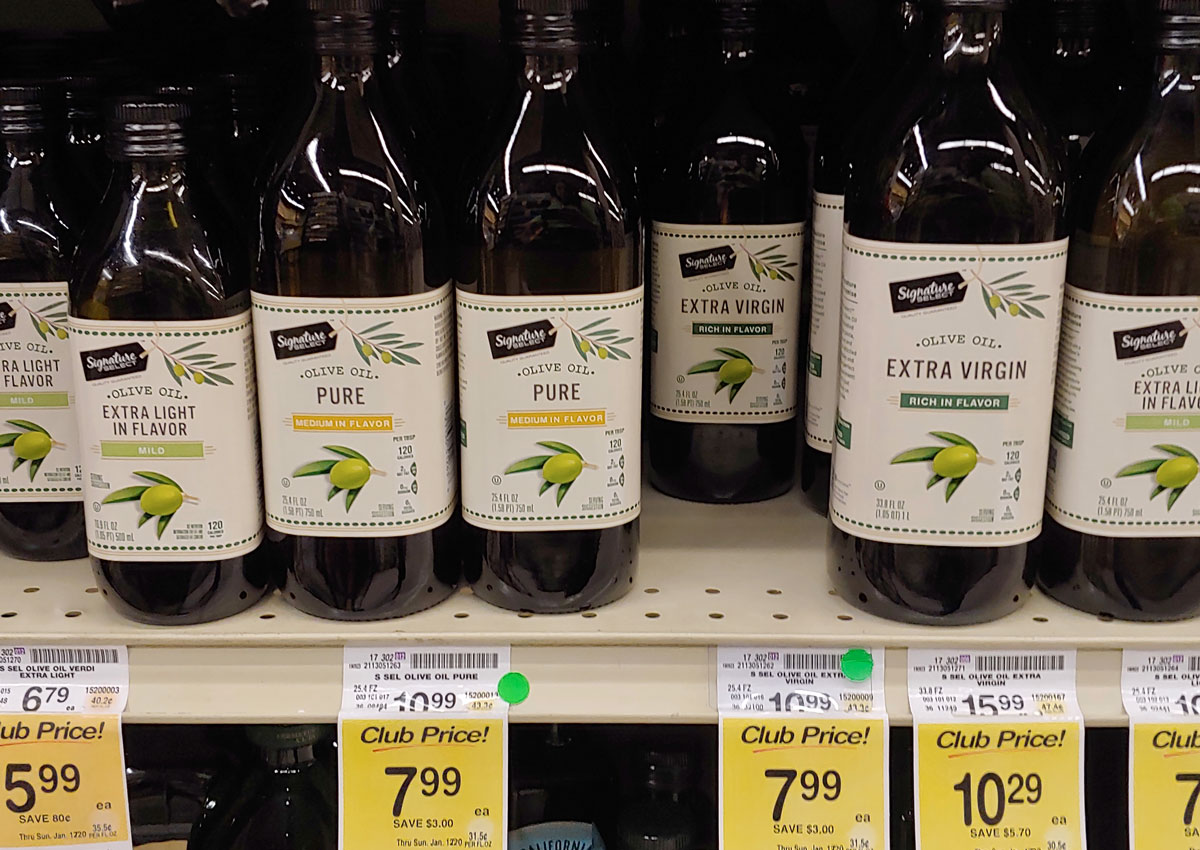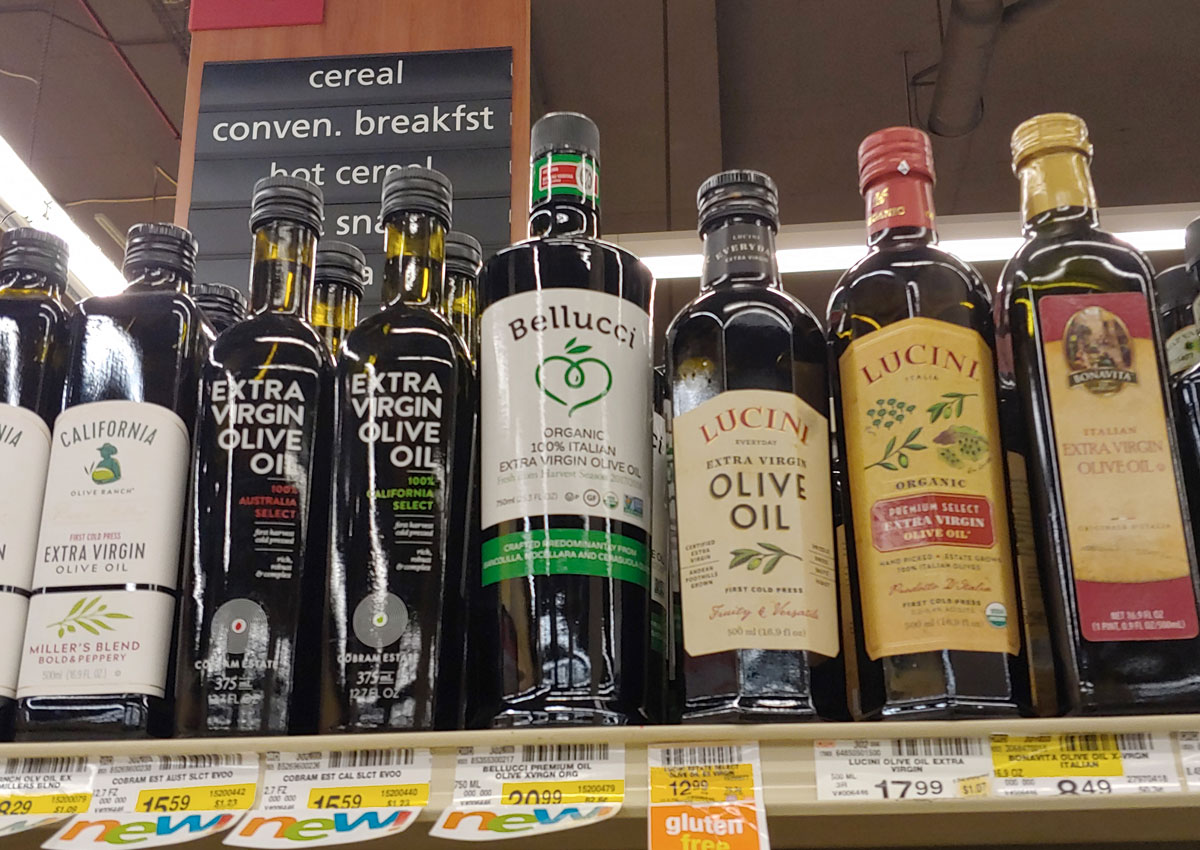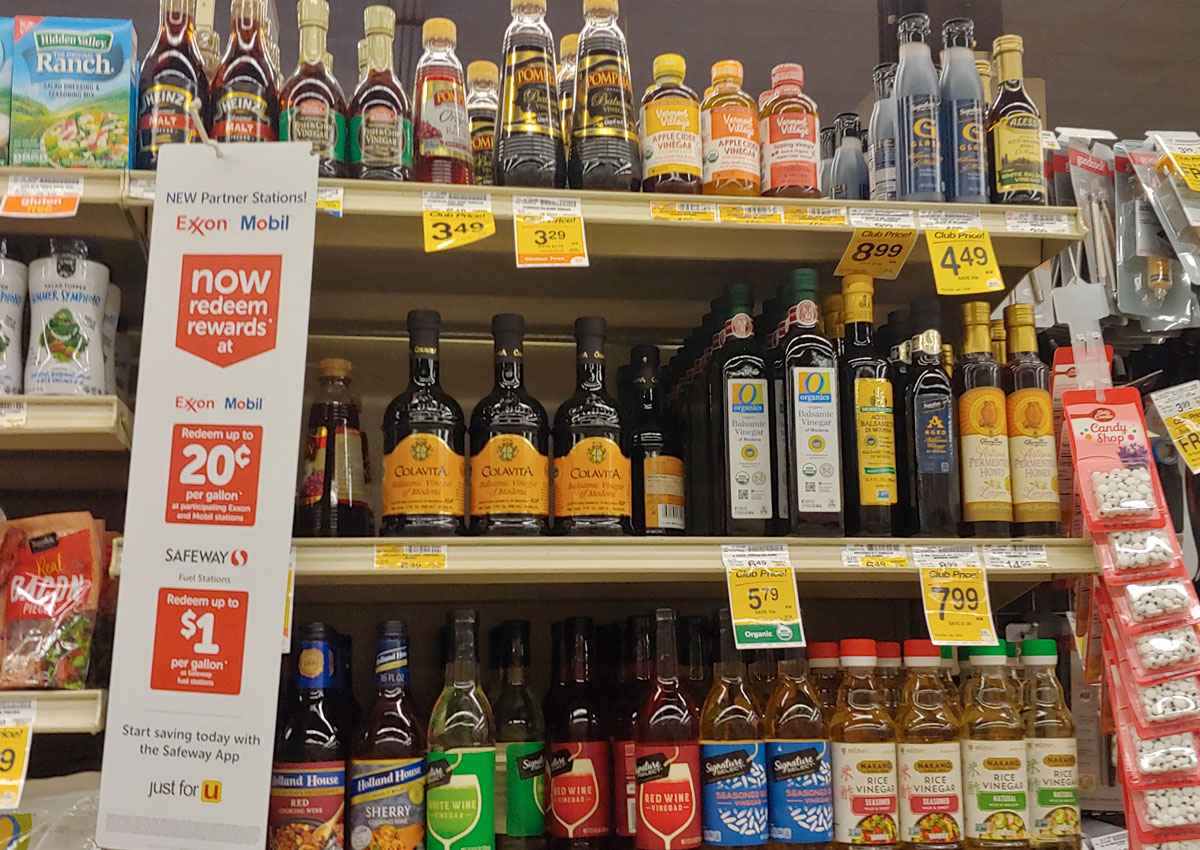 The weakest offer of Italian food was on the cheese counter. The Belgioioso, Primo Taglio and Galbani brands dominated the selection. There was also "parmesan", with a 6 oz box of grated cheese selling for 5.99 dollars, and a similar sized item of Old World Parmesan Cheese for sale at 4.49 dollars.
The only Parmigiano Reggiano in the store on that day was represented by pieces of Wheels PDO exports 24 months, labels by Safeway, and selling for 20.99 dollars per pound (an average package was selling for 8.99 dollars).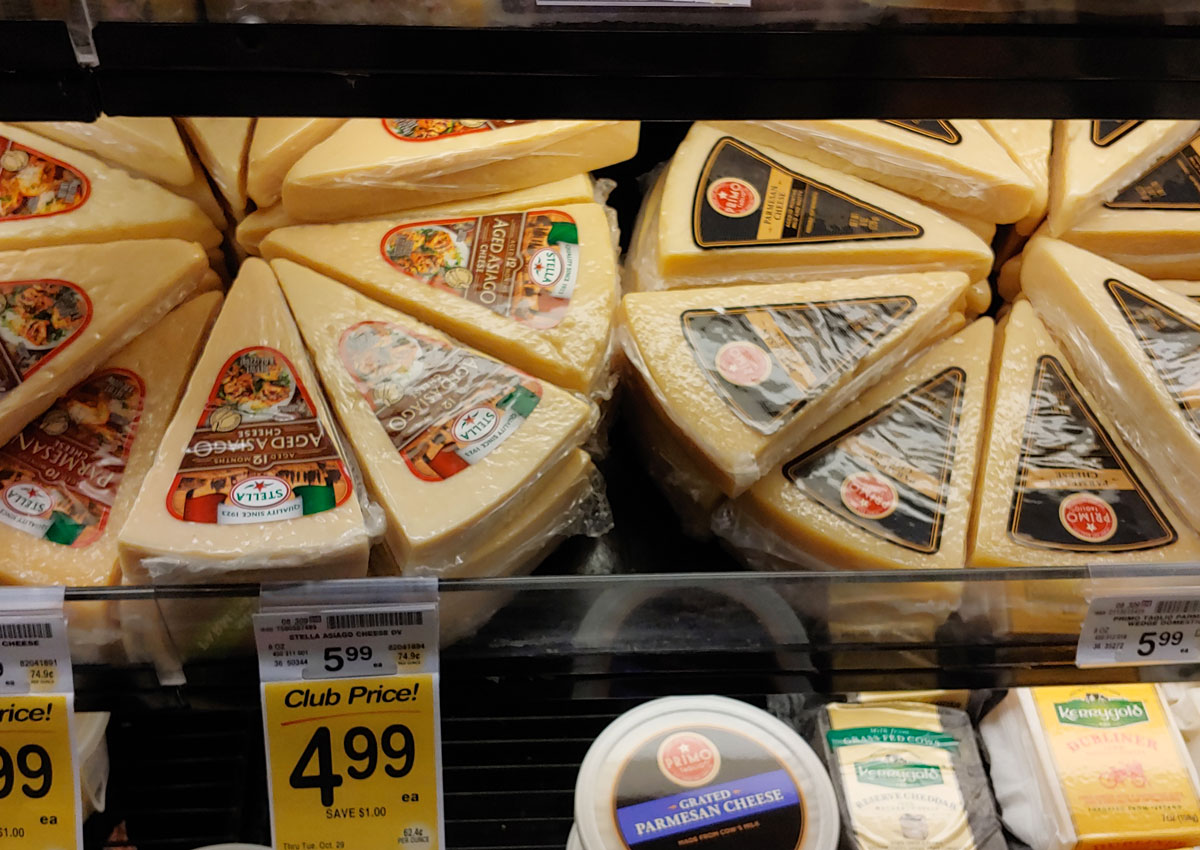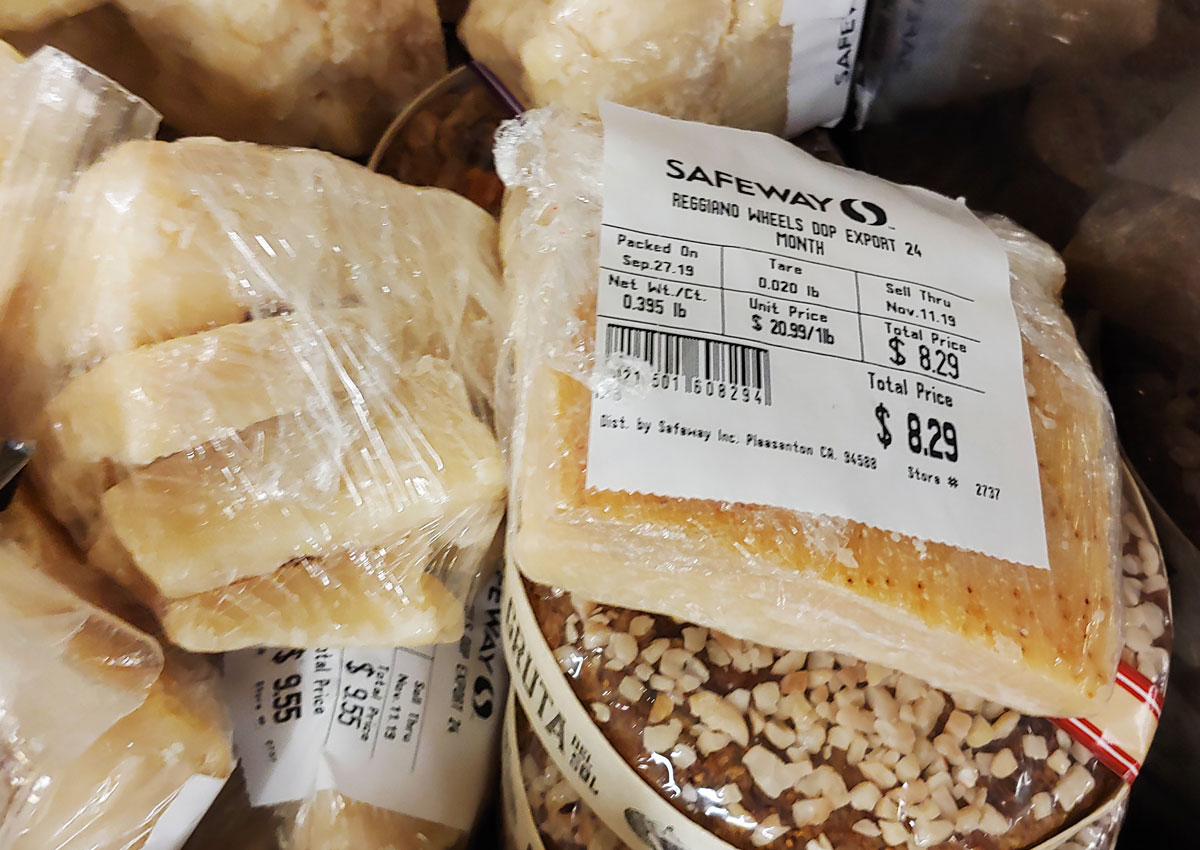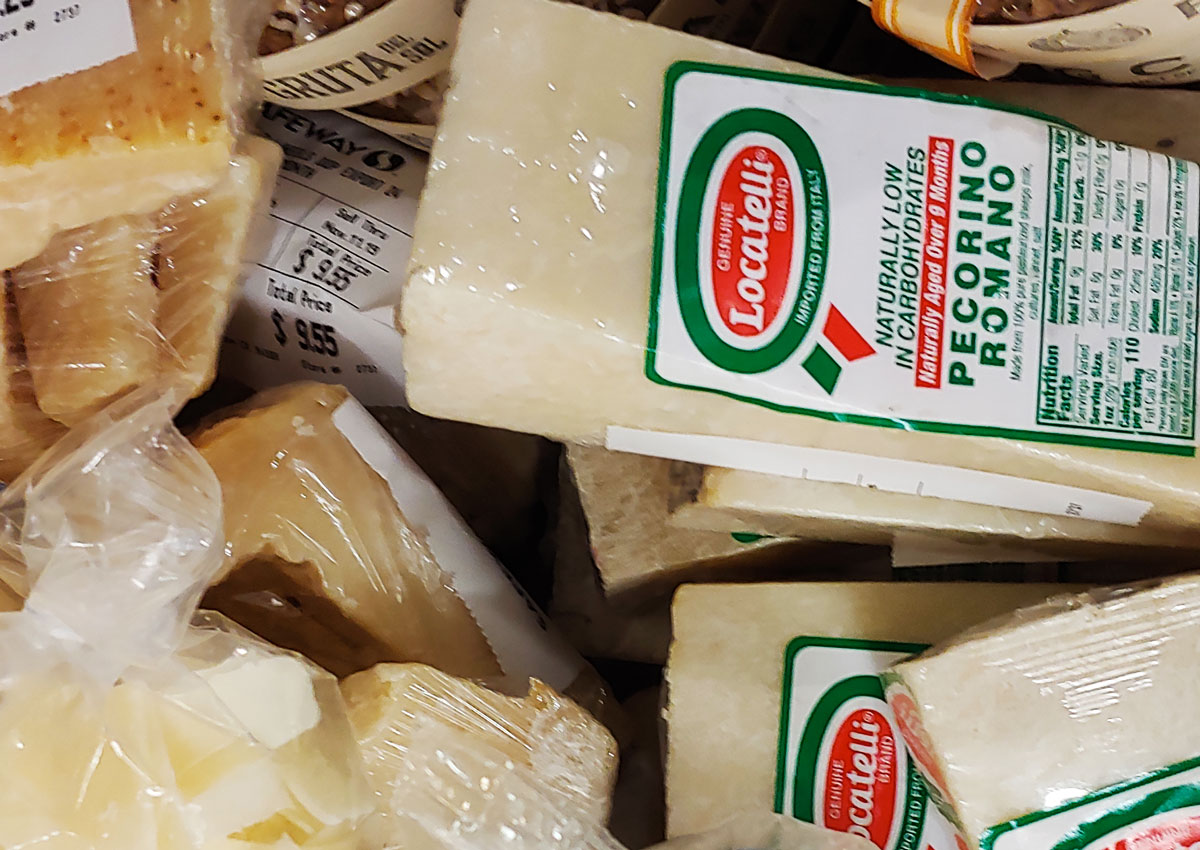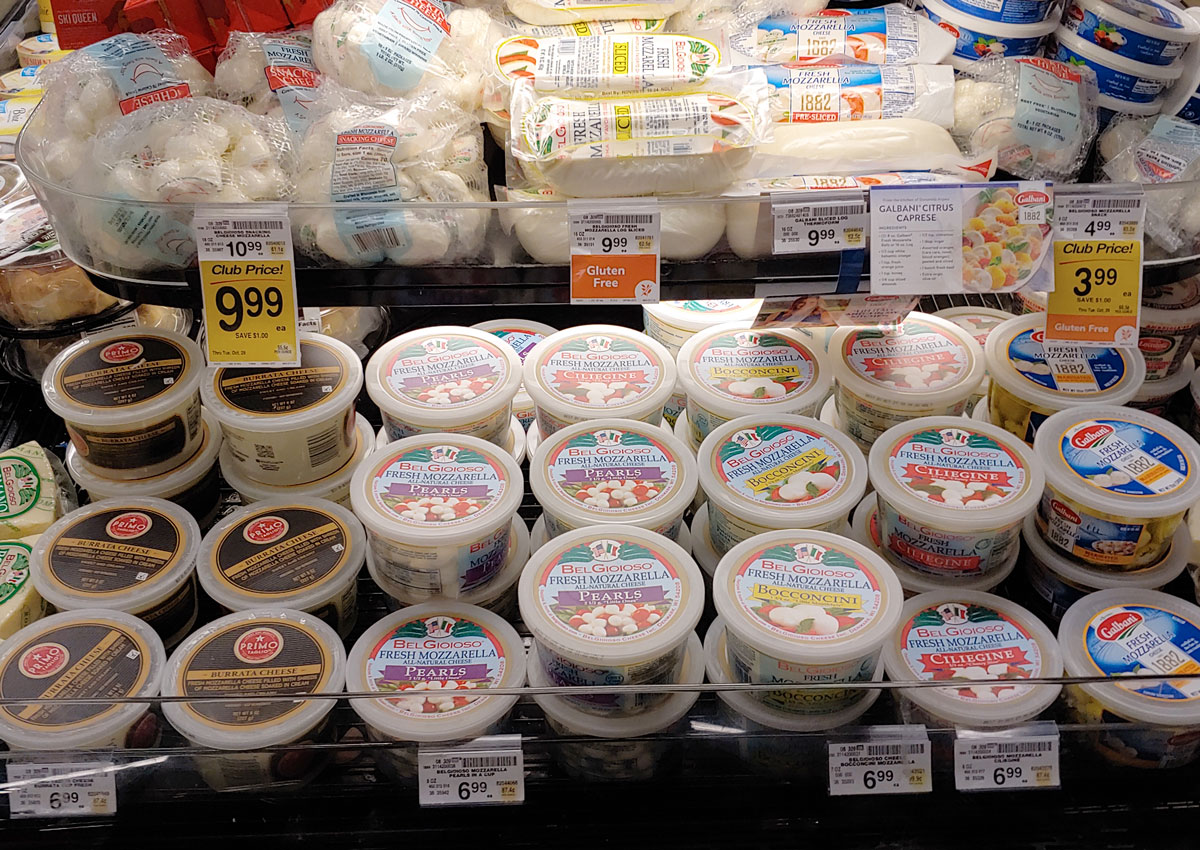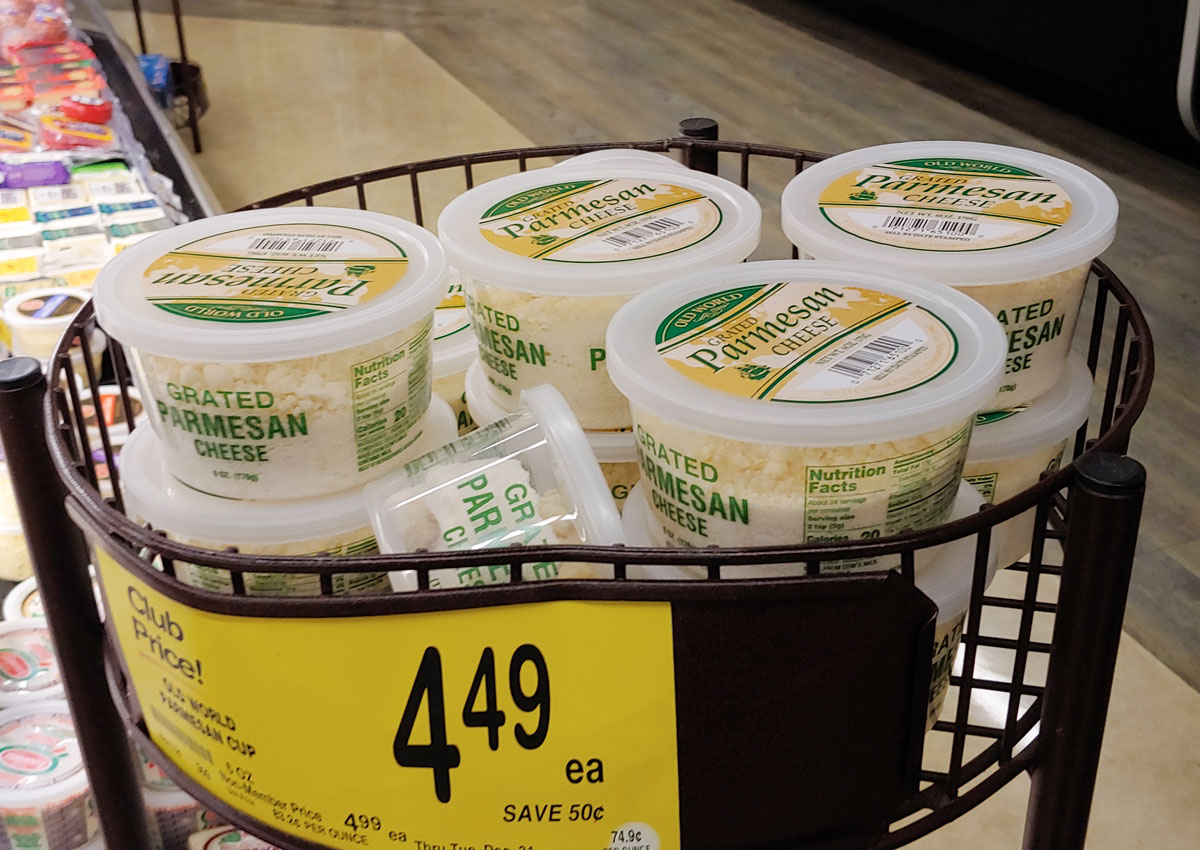 © All rights reserved