43 East Ohio Street, Chicago – October 9, 2019.
Like other stores of the well-known premium Italian retailer, Eataly in downtown Chicago offers a variety of activities from special promotions dedicated to key products such as cheese or wine to cooking classes.
The retail sector on the ground floor of the store, which also features restaurants on the first floor, specializes in regional specialties assorted by product category.
The pasta shelves present a "Specialty", "Gragnano" and "Rigorosa" selection.
The focus is on Gragnano, where a box of Afeltra Macaroni (Spaghetti alla Chitarra) of 17.6 ounces – or 500 gr – is on sale for 5.90 dollars. On the adjacent shelf, a box of spaghetti of 450 grams by Italian American celebrity chef Lidia Bastianich is offered at a more competitive price of 2.50 dollars.
The Garofalo pasta is also competitive, with a box of capellini on sale at 2.90 dollars.
On the premium front, a box of 500 gr of Benedetto Cavalieri orecchiette pasta is sold for 8.90 dollars.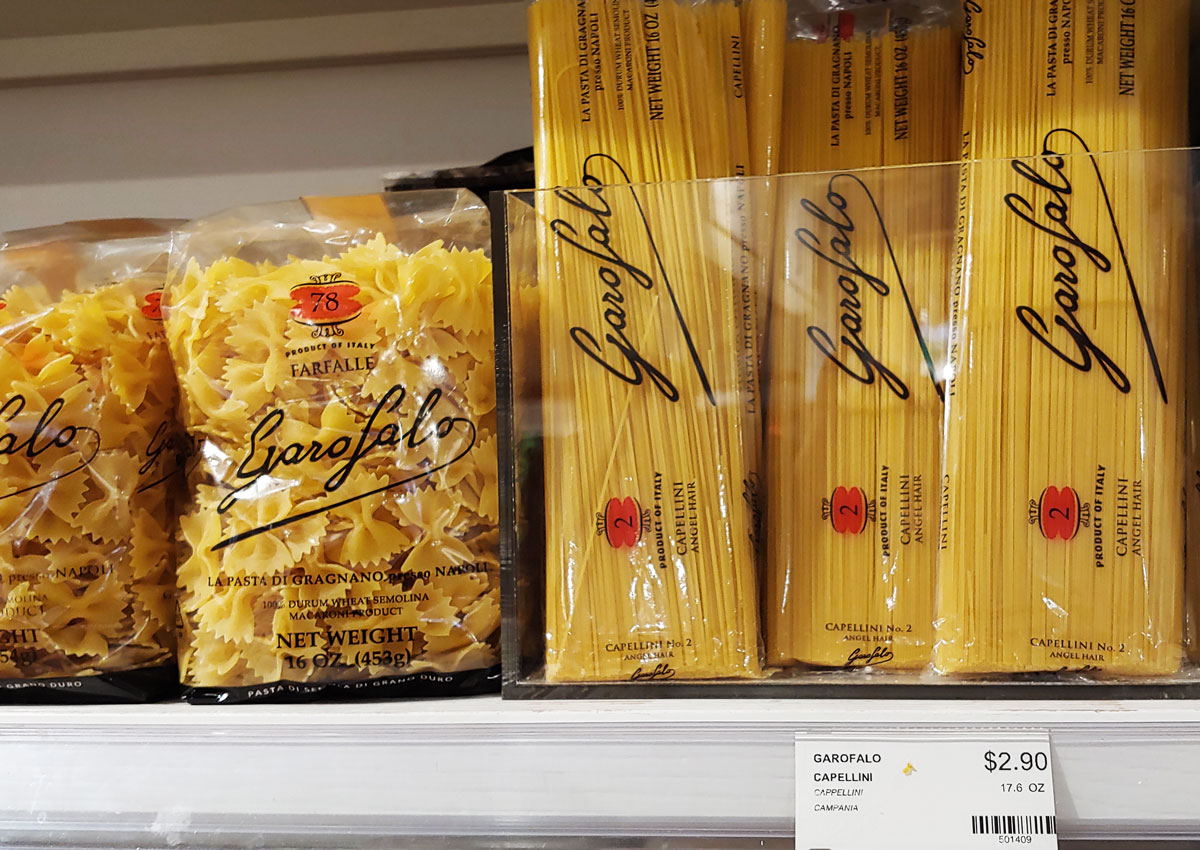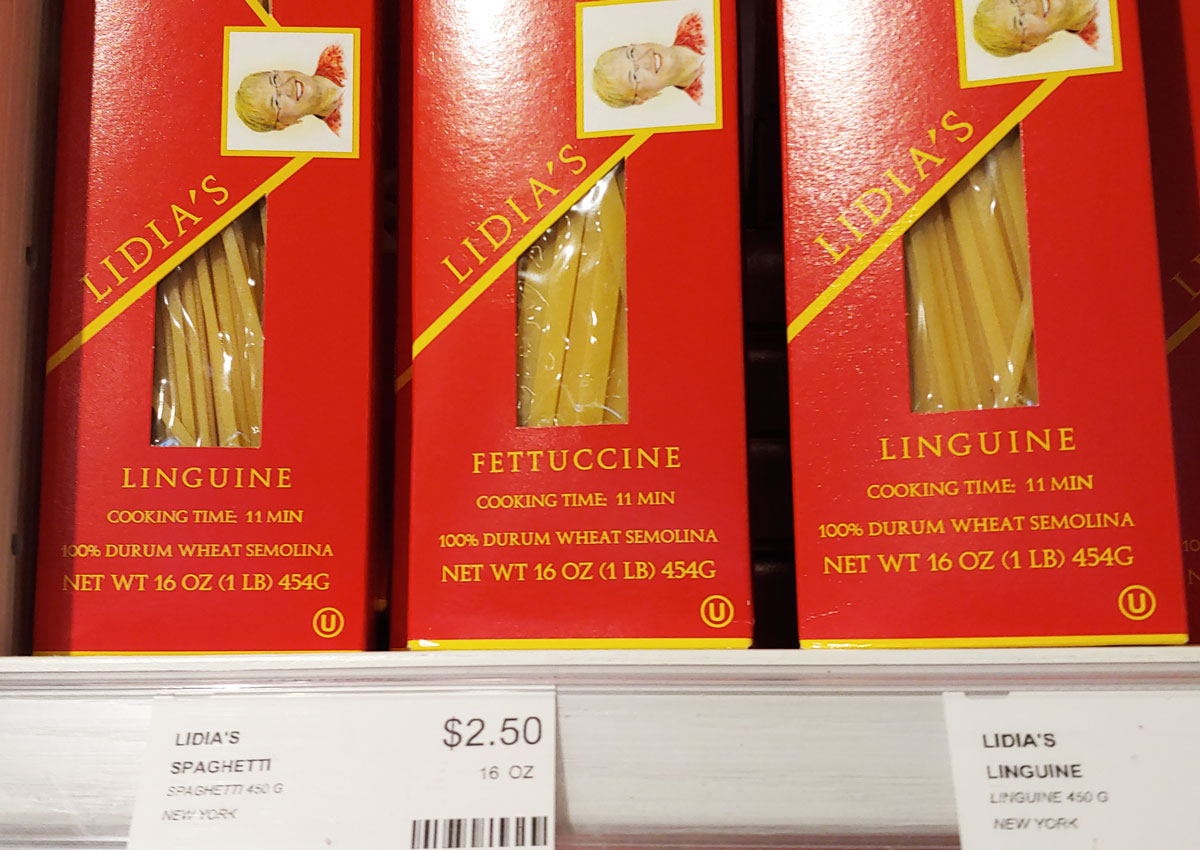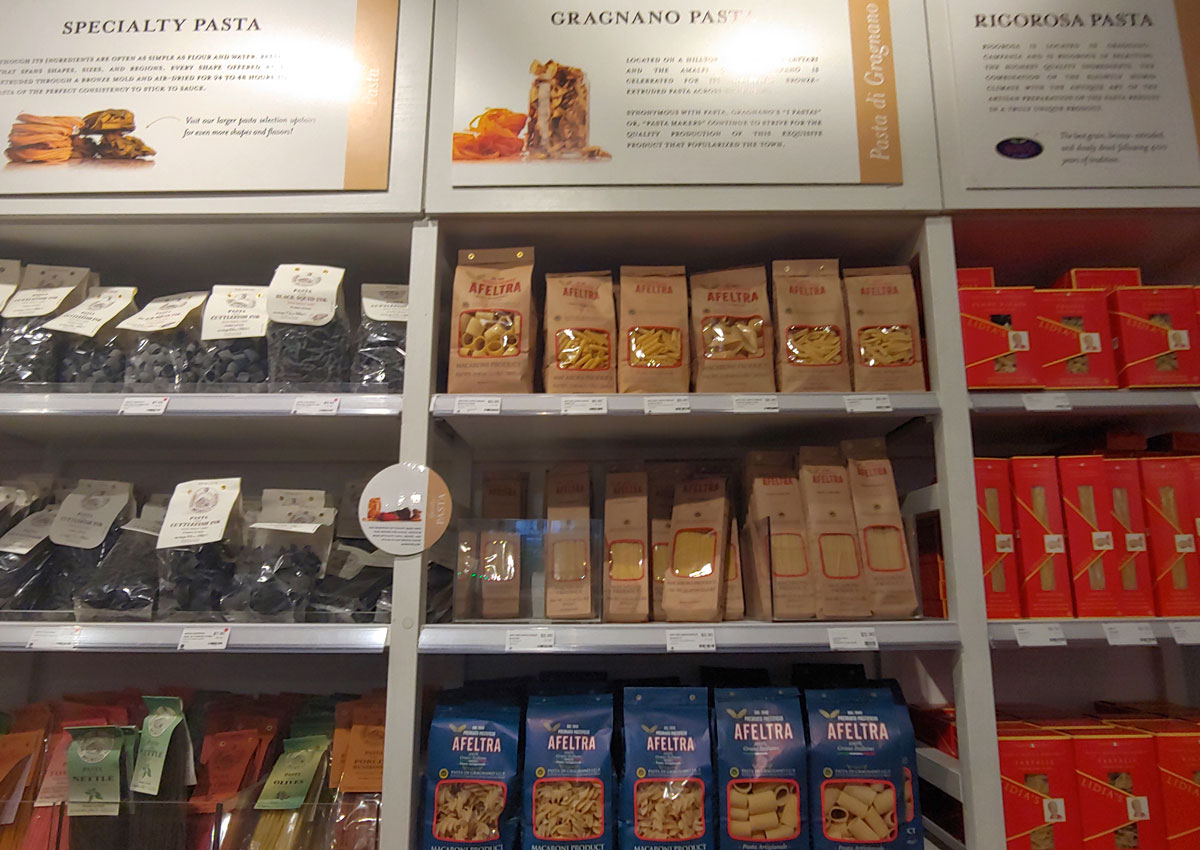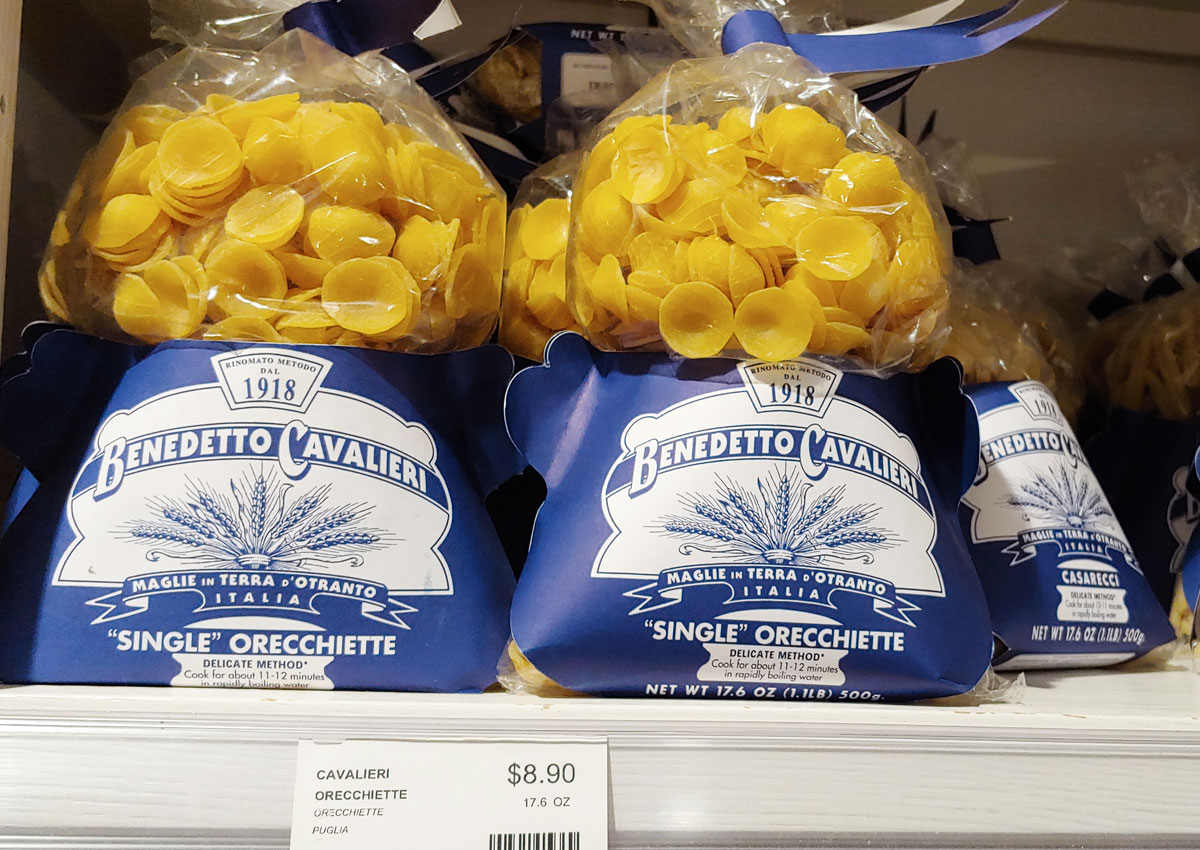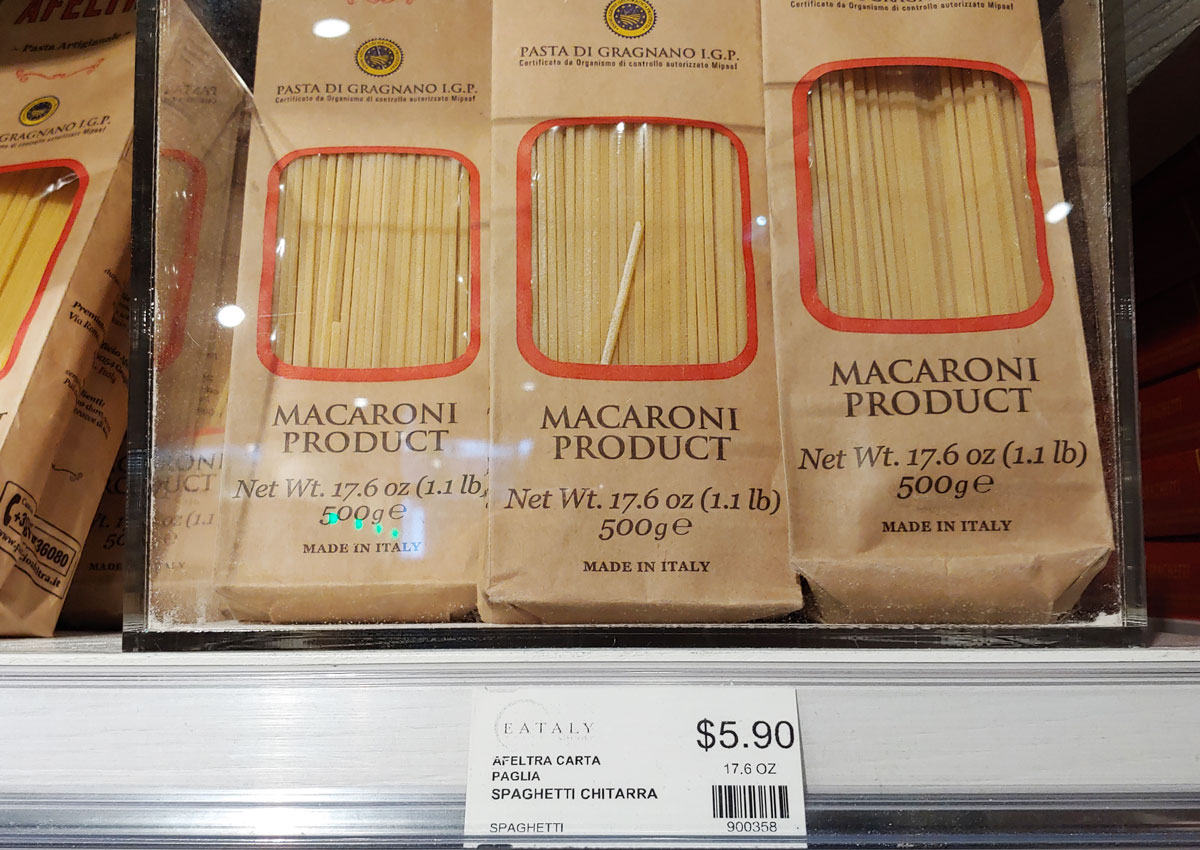 Afeltra also makes tomato sauces: a can of cherry tomatoes is on sale for 2.90 dollars. A similar product by Mutti matchs the same price, but it goes up to 3.50 dollars when it comes to "Baby Roma" tomatoes (12.3 ounces).
Eataly also had a special offer for tomatoes by Nanu', with a 11.6 oz can of Piennolo del Vesuvio PDO – Sliced Tomatoes offered at 4 dollars instead of 6.90 dollars.
Eataly also proposed cold cuts under its own Eataly brand. A package of sliced prosciutto Toscano was priced at 29.90 dollars per pound. A package of Soppressata Piccante came at 19.90 dollars per pound.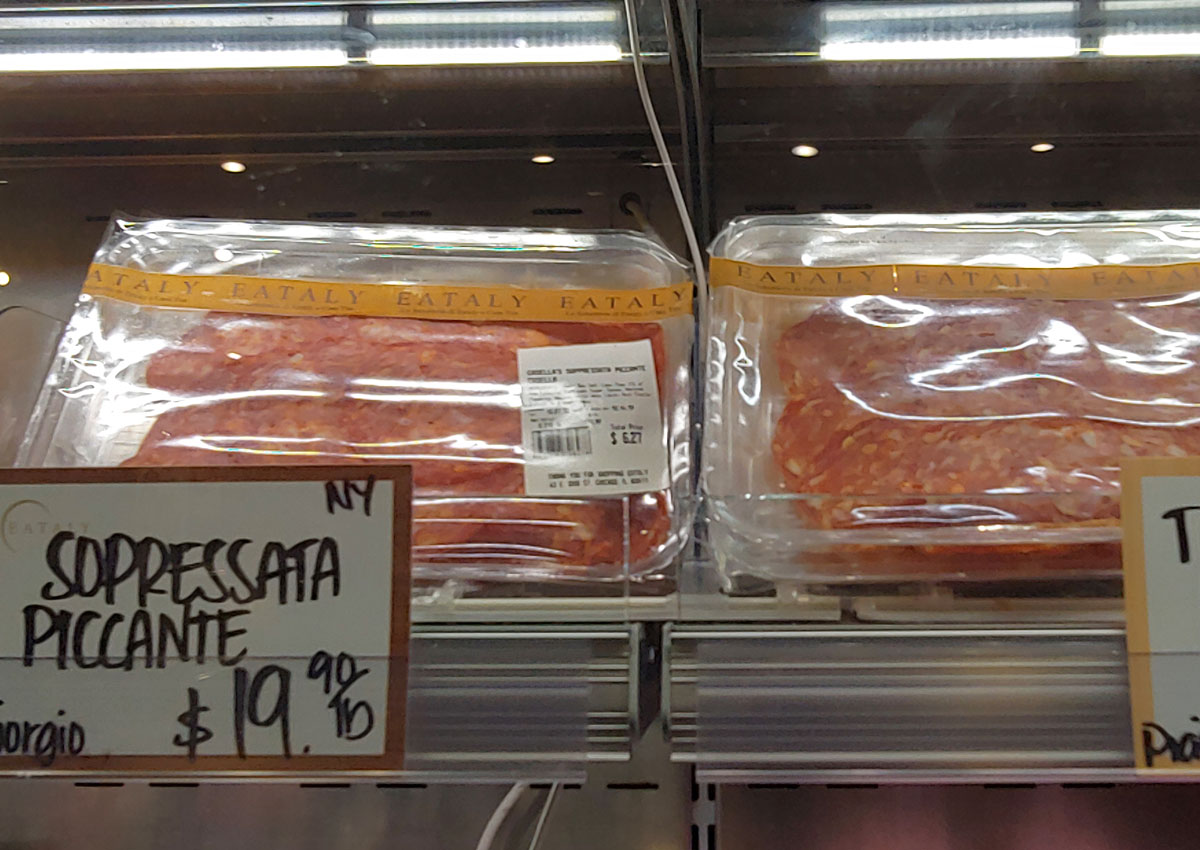 When it comes to cheese, the counter included Pecorino Romano by Fulvi at 14.90 usd per pound.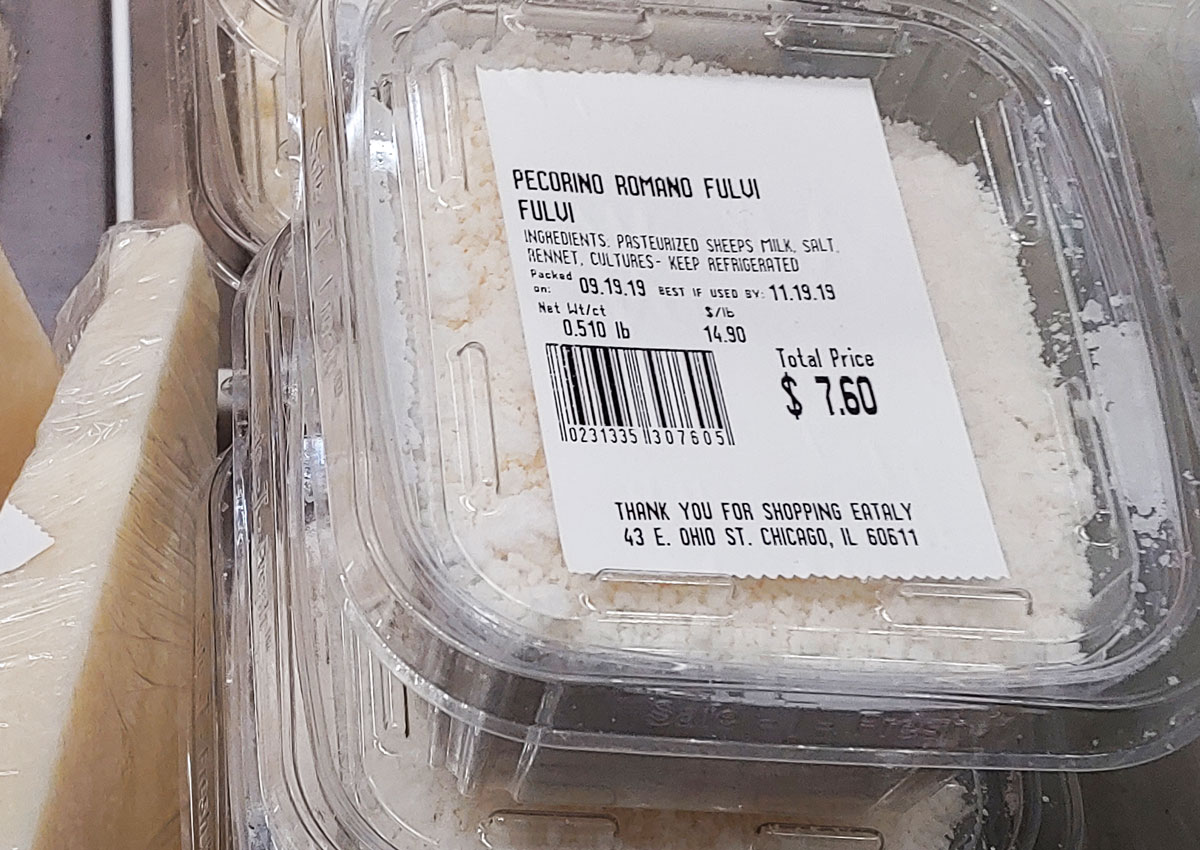 © All rights reserved