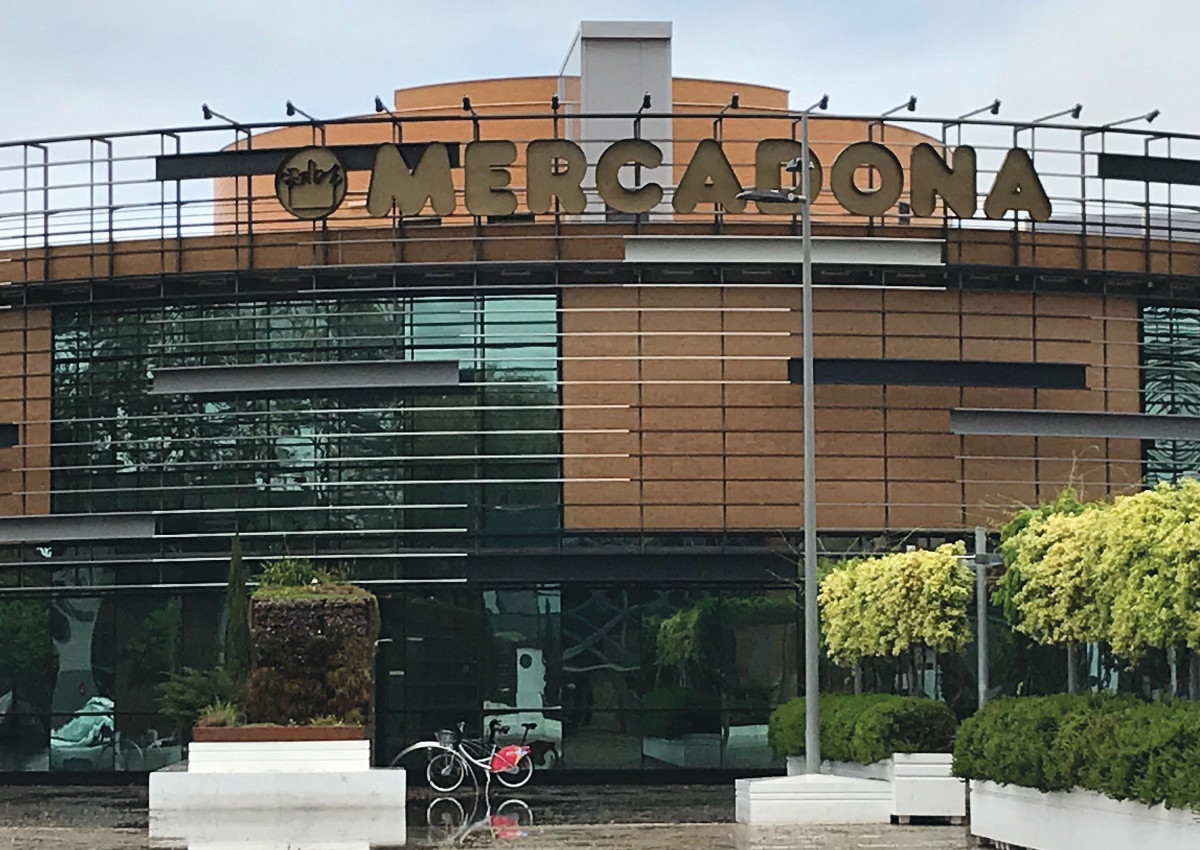 The decision taken two years ago by Mercadona retail chain to transform itself in a disruptive way to be the best possible option for "El Jefe" – the boss, i.e. the customer – is bearing fruit. The chain closed 2018 with 1,636 stores, after opening 29 new supermarkets and closing 20 that did not meet the standards of space and reception required. This year's investments will be used to open 49 new commercial units, 10 of which in Portugal, to renovate 390 supermarkets according to the new Efficient Store Model, to develop the Global Fresh Products project and the new Ready to Eat area, which is expected to extend to a further 250 stores during the year.
INSIDE MERCADONA: PRODUCTS RANGE SPEAK SPANISH
A visit to the Mercadona store in Calle Torneo in Seville on 8 April showed how little space is reserved for authentic foreign products, including Italian ones. The chain's assorted choices favour Spanish products and, above all, private label products, which cover all product categories and all occasions for consumption. Hacendado has a large space reserved for it, which among other things offers a Mortadela Siciliana, both sliced and in the whole version (1.05 euro for the 200 g tray and 2 euro for the 900 g maxi full size), clearly not a "Made in Italy" product.
The only Italian reference present comes from Salumificio Fratelli Beretta, the Italian gluten-free and lactose-free Mortadella, sold for 1.52 euros in the 150 g tray. Also among cheeses the Spanish productions triumph, under the brand of the industry and of the sign, among which there is an Italian sounding: the Mozzarella Pizza Roma, already sliced in strips to prepare the pizza (1.20 euros for 200g), produced by the Spanish Lafuente for Hacendado. On the other hand, grated Grana Padano (1.50 euros for 100g), again under the Hacendado brand, is produced by Italian company Zanetti. There are only few French cheeses, while the only Italian brand present is again Zanetti with Provolone (1.95 euros for 200g) and Grana Padano, whose price is not reported.
ITALIAN FOOD: THE "REVENGE" OF PASTA
It is on the shelves of pasta that Italian products take revenge at Mercadona. In particular, Pasta Armando – a brand of De Matteis Agroalimentare – has managed to conquer great space and excellent visibility thanks to its red and green packs. The proposed variety is quite wide: Pasta for pre-cooked cannelloni, Pipette tricolore, Trottole tricolore, Tortiglioni, Penne, Spaghetti and Fusilli, with prices from 0.89 to 1 euro. Two other Italian brands on the shelf are Pagani, with three references (Tortellini stuffed with three cheeses, ricotta and spinach, meat, at 0.85 and 0.99 euros), and Bia with Couscous in the 1 kg size for 1.55 euros. The main supplier of premium fresh pasta for Mercadona private label is Bertagni 1882, which has been producing Hacendado and Bel Canto brands for Mercadona since 2014. Bertagni, which generates more than 90% of its turnover outside Italy, was acquired last year by the Spanish company Ebro Foods (with a majority share of 70%), which already controls Panzani and Pastificio Lucio Garofalo.
In the refrigerator counter, among the bases for pizza, a reference by Buitoni is well positioned: this is the Masa para empanadillas y postres, the pasta to prepare typical empanadas (parcels of pasta stuffed with vegetables and/or meat) and dessert, sold at 0.89 euros in the 160g package (16 pieces). Finally, in the yogurt sector there is ample space for Danone, Actimel, Activia and Alpro.
© All rights reserved